Let's get into the spirit of the holidays! Baking cookies for friends and loved ones surely is a time honored tradition in many households. Here are 12 Christmas Cookies to bake this season. Find the recipe to make for a cookie exchange, for family gatherings, and for festive parties!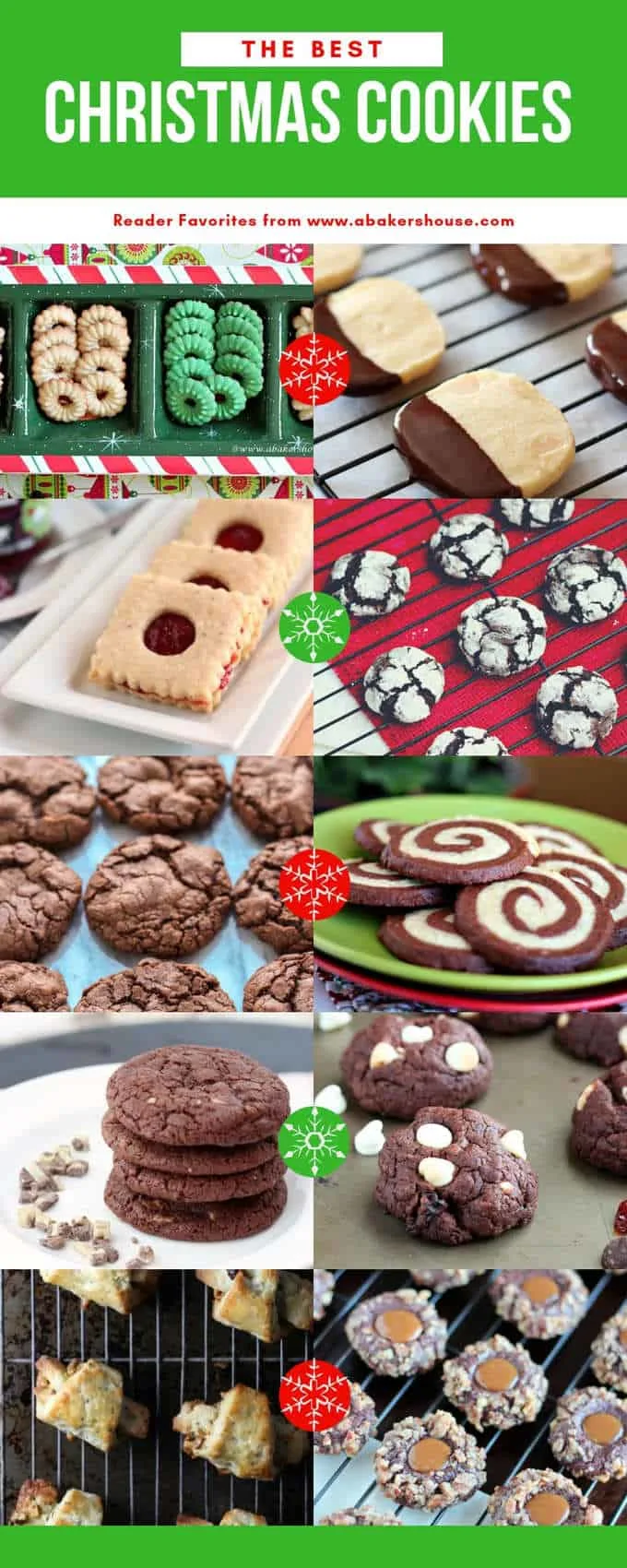 Baking Christmas cookies is a time honored tradition that families share year to year. If you are looking for the best holiday cookies, you are in the right place!
Thanksgiving is barely in the rearview mirror and baking Christmas cookies is upon us. There are only a few weeks until Christmas! So in those short days you'll pack in hours of list making, gift shopping, and maybe baking traditional Christmas cookies too.
Before I jump into my holiday baking, it's fun to look back to see what baked goods we've enjoyed in past years. Then these favorites might pop up again for cookie exchanges or gifts for my neighbors.
No one says you have to try new recipes each year, in fact, if you have a favorite stick with it. Let's hope that you might become the neighborhood's legendary macaron creator or the best peanut-brittle maker this side of the Mississippi!
What kitchen items do I need to bake cookies?
We are a participant in the Amazon Services LLC Associates Program, an affiliate advertising program designed to provide a means for us to earn fees by linking to Amazon.com and affiliated sites.
The Best Christmas Cookies:
Here are twelve of my favorite easy Christmas cookie recipes to get you in the holiday spirit: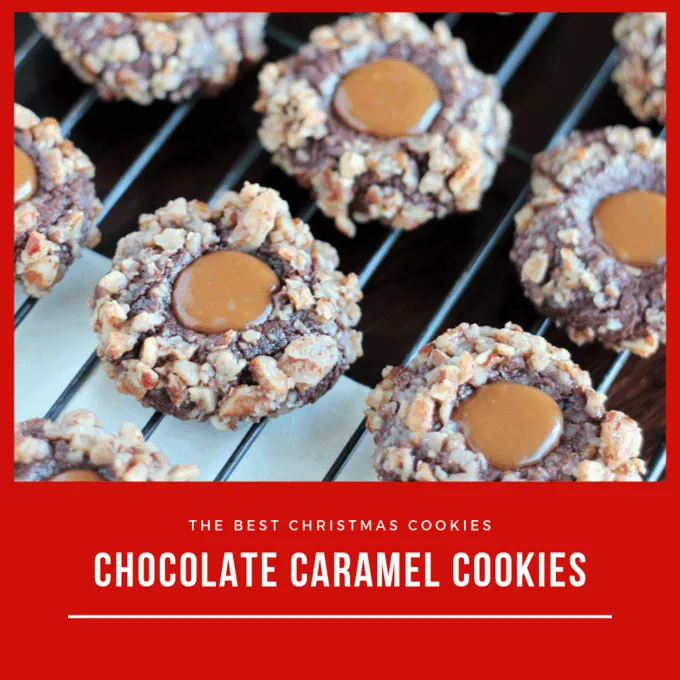 This recipe is from America's Test Kitchen and you can't go wrong with their reliable and time-tested recipes. This chocolate caramel thumbprint cookie starts with cocoa in the dough with a store-bought caramel melted into the center. If you are only going to make one special cookie for a cookie exchange this year, try this beauty.
Cinnamon roll cookies are a short cut to the same flavors and iconic swirl that you'd find in cinnamon rolls but in a cookie form. Really creative and fun! Roll out the cookie dough, add a layer of cinnamon spread, and roll up these slice and bake cookies.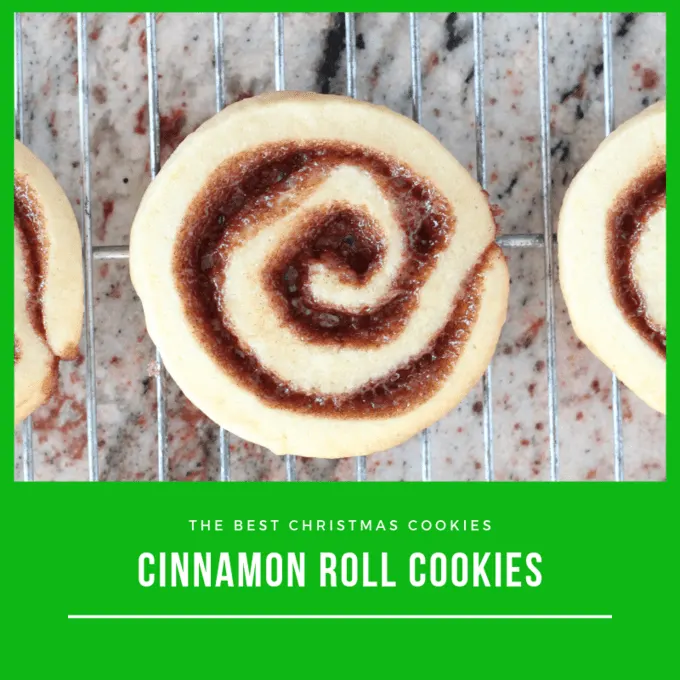 The chocolate cookie of your dreams is here– perfect combination of a cookie and a brownie all in one sweet package. Make a double batch because these brownie cookies will disappear in a flash!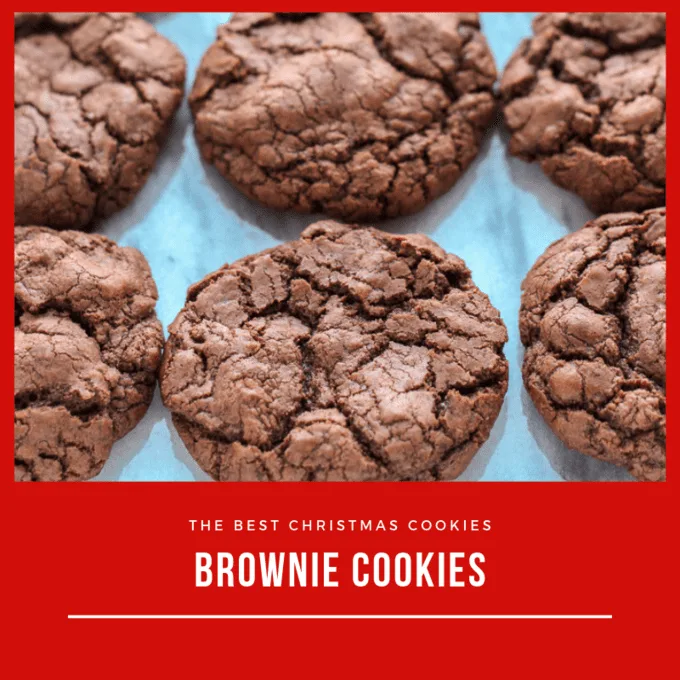 Espresso pinwheel cookies are an easy way to combine two colors and flavors into one happy cookie. Make two flavors out of one dough then roll them together. This slice and bake cookie can be frozen in a log ahead of time, then cut into slices when you are ready to bake.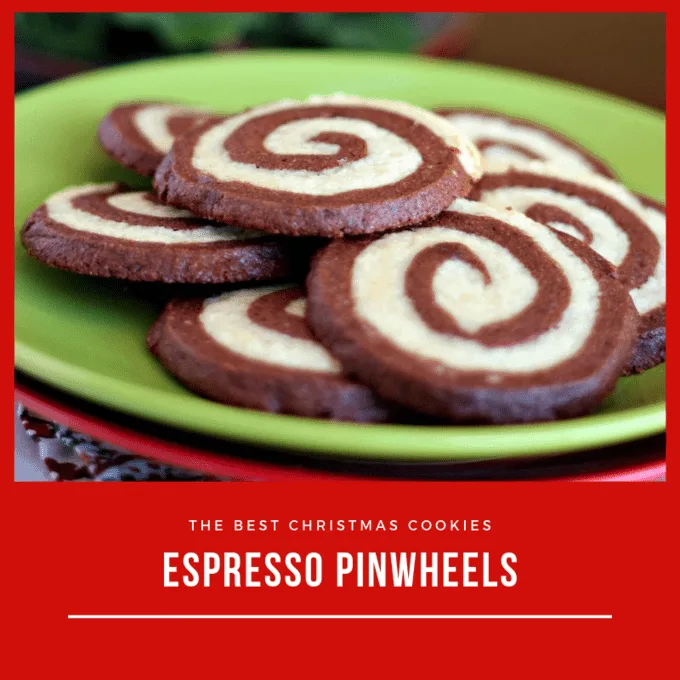 The soft cream cheese dough is wrapped around a citrus, pistachio and cranberry filling in this festive twist on rugelach. Let the red and green shine!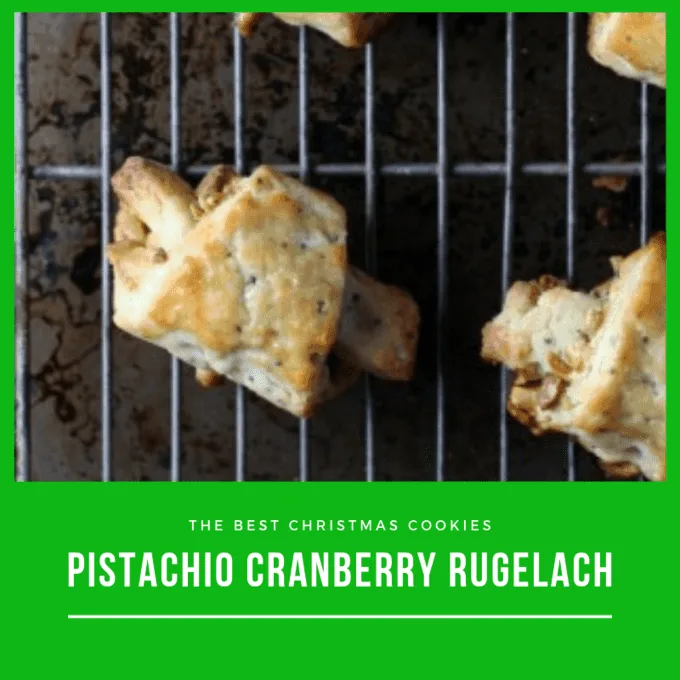 Linzer cookies combine flour and ground almonds to make a delicate dough that holds up well sandwiched with jam. Use cherry preserves or strawberry jam for a red, holiday flair.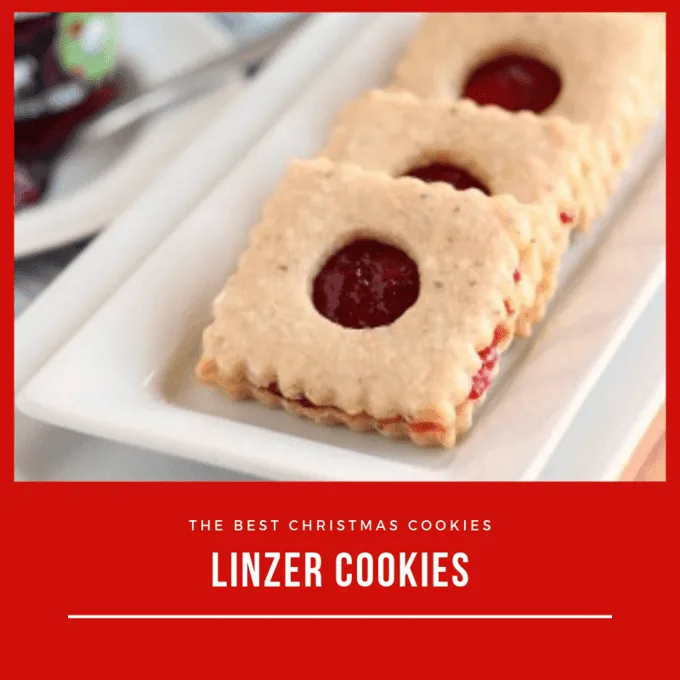 The flavor of chocolate cookie dough is heightened with the addition of espresso to create these coffee chocolate crinkles. Perfect for a cookie exchange, holiday party or Christmas desserts too.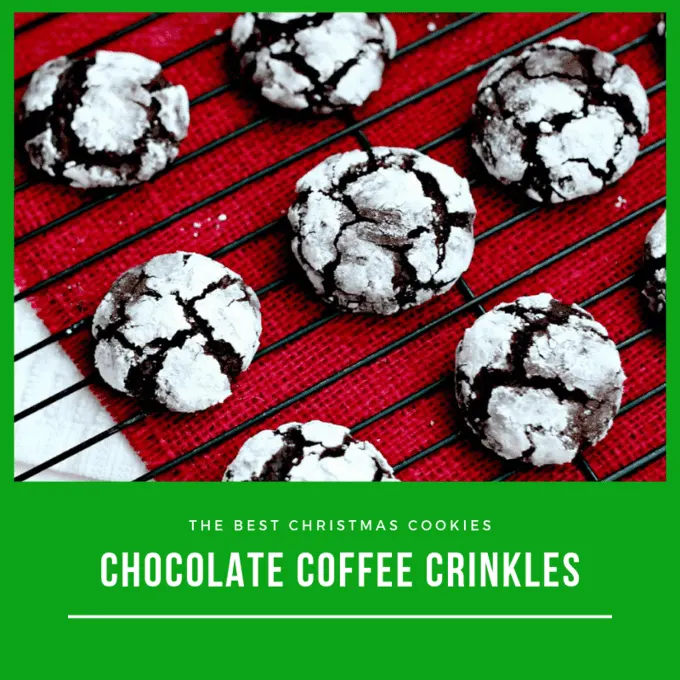 Chocolate Dipped Macadamia Nut Cookies
Chocolate dipped macadamia nut cookies start with a shortbread dough then are amped up with luscious macadamia nuts. Dipping half (or the whole) cookie in chocolate seals the deal for these simple yet decadent cookies.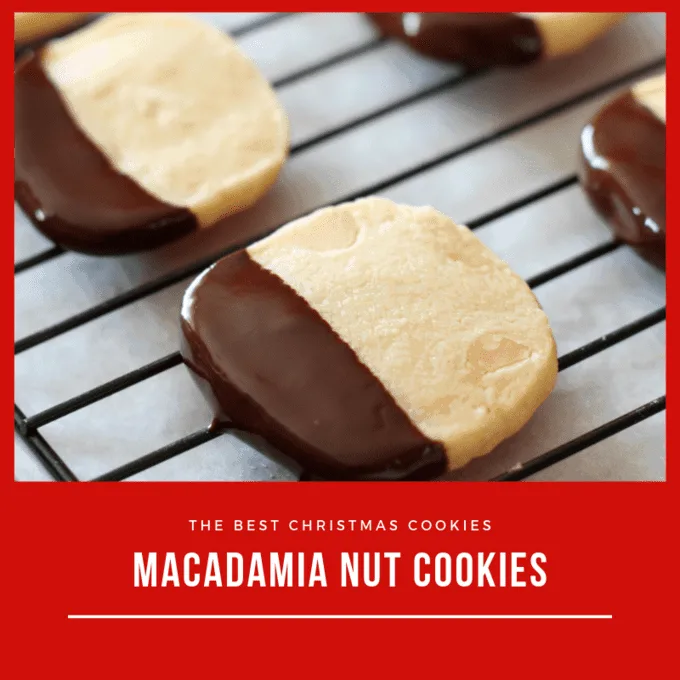 Baking Spritz Cookies with a Cookie Press gives a uniformity unmatched by most other baking methods. This traditional cardamon spiced Christmas cookie can be made in many shapes– flowers, wreaths, or trees– and left plain or decorated with icing.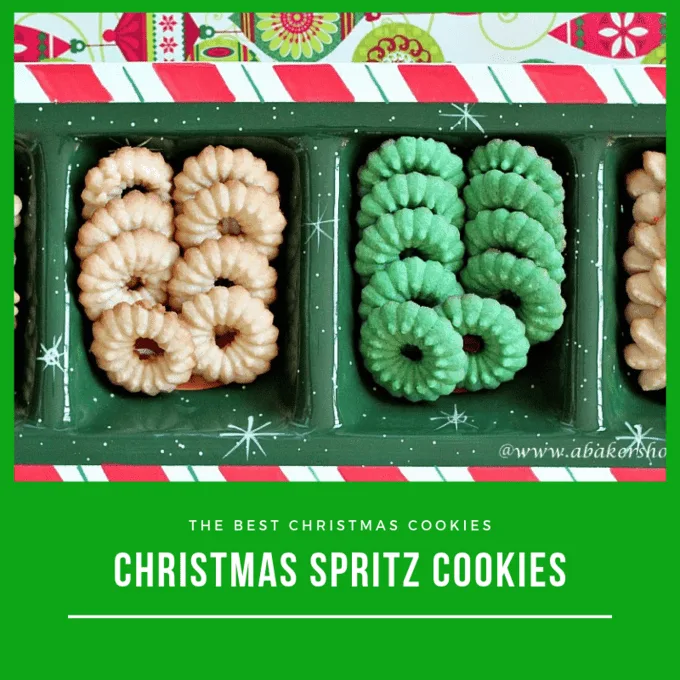 Chocolate Peppermint Crinkle Cookies
Chocolate peppermint crinkle cookies should be on your holiday baking list of goodies. They bring together the flavors of the season– chocolate with soft peppermint bits that melt in your mouth!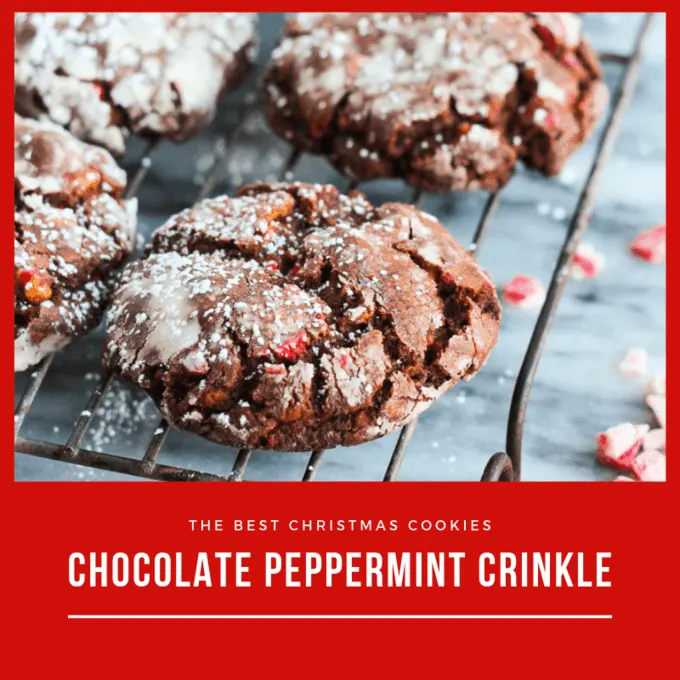 Double Chocolate Cookies with Dried Cherries
Double chocolate chip cookies with dried cherries are a dressed up version of the brownie cookies above. The additions are simple– white chocolate chips and dried cherries– and it makes this an entirely different cookie.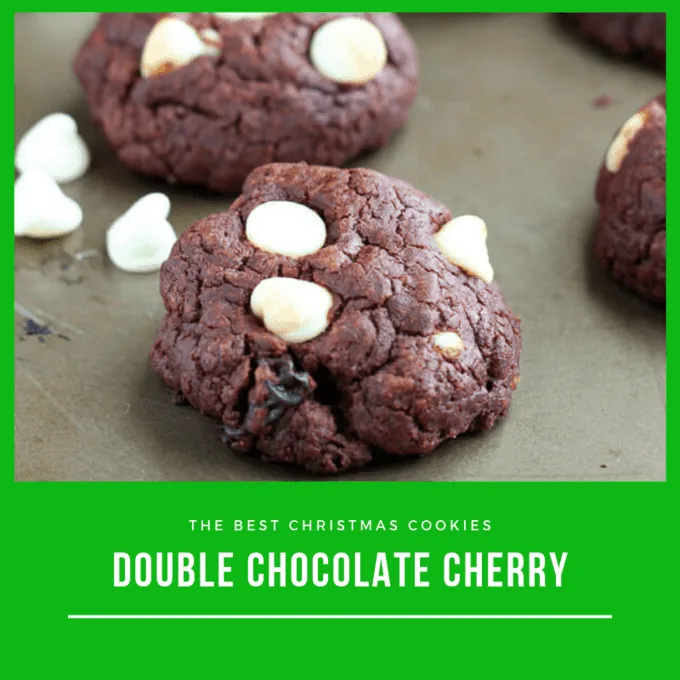 and one more to round out a Baker's Dozen!
Pepparkakor (Swedish Ginger Cookies)
Pepparkakor are a ginger cookie flavored with molasses and spiced with ginger and cinnamon. I first heard of these cookies from the book, Pippi Longstocking, and have seen them for sale at Ikea too. Make cookies a Christmas tradition!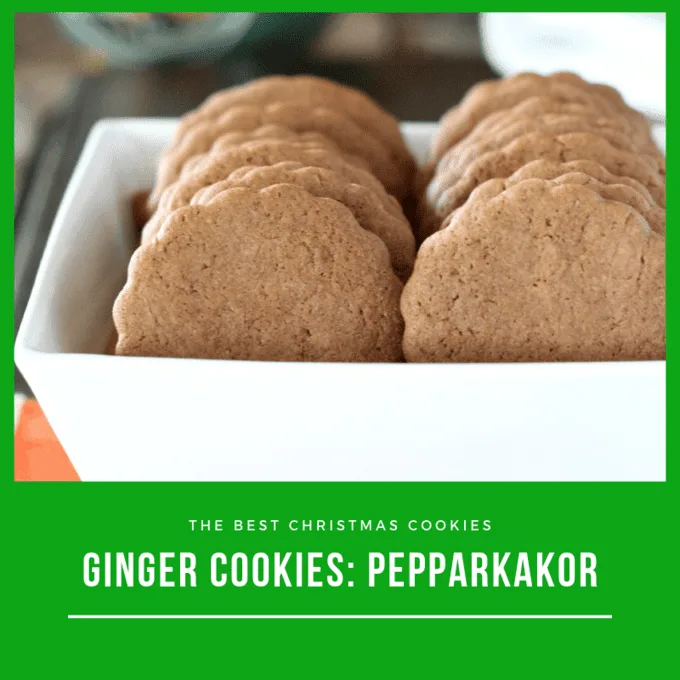 That is a lot of options for holiday baking and there is no need to stop at just one. I'd love to hear form you– let me know what is your best holiday cookie!
Yes, crank the Christmas music up and get baking!
How can I package these cookies?
A simple trick to packaging cookies is to use a Pringles can. Yup. The potato chip. Pringles. Check out this Creative Gift Packaging for Cookies.
How should I send cookies in the mail?
I've sent many a cookie through the US Postal System. Always layer your cookies with bubble wrap in between each layer. That is the first step. For more suggestions you'll want to read this post about How to Package Cookies for the Mail.
Please note that this post was originally posted in November 2017 and updated November 2018.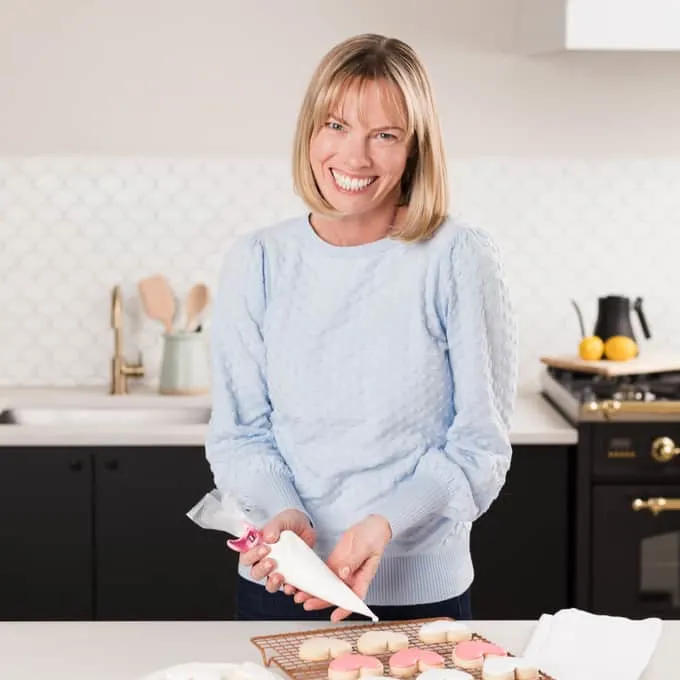 Holly Baker started the food blog, A Baker's House, in 2011. She is the writer, recipe creator, and photographer for the site. Holly loves to bake and shares recipes for gluten free food, canning recipes, as well as traditional desserts too. Her recipes and food photography have been highlighted by BuzzFeed, Reader's Digest, and She Knows.