Pepparkakor is a Swedish ginger cookie like a ginger snap often made for Christmas cookies. This cookie is featured in the book, Pippi Longstocking. You can also skip the recipe and buy a store-bought batch at Ikea!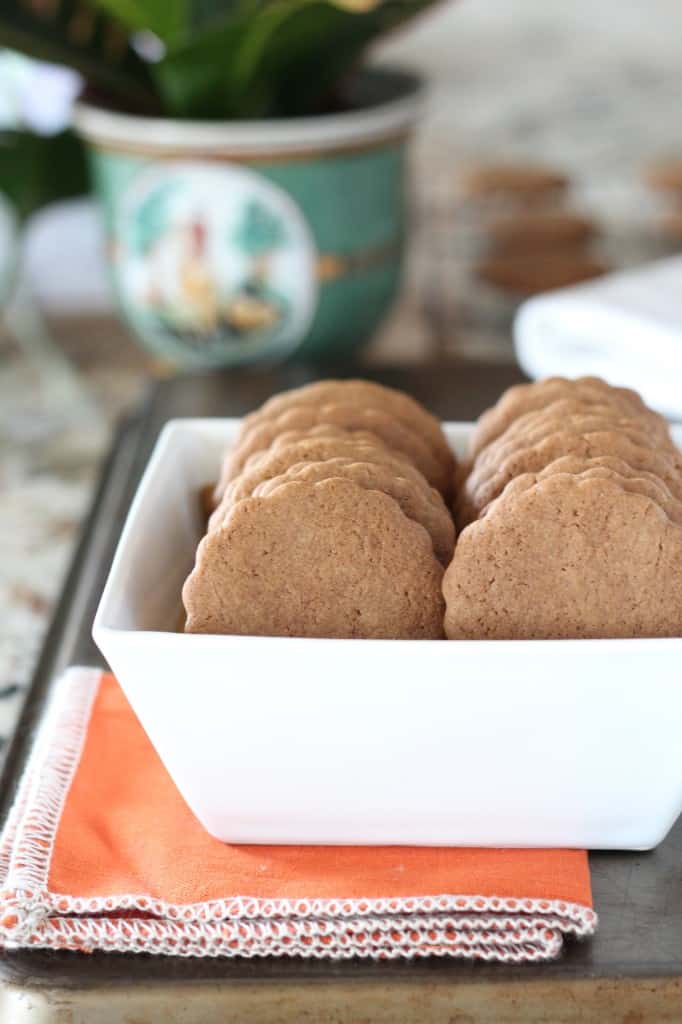 What is a pepparkakor?
This Swedish ginger cookie is called Pepparkakor. It is a kind of ginger snap cookie.
What ingredients are in pepparkakor?
butter
sugar
molasses
eggs
flour
baking soda
spices such as ginger, cinnamon, and cloves
a pinch of salt
Does Pippi Longstocking bake Pepparkakor? Yes!
I learned that it is often made for Christmas but I first came across it while reading the book Pippi Longstocking with my son.
His fourth grade class read it earlier this year and then had a Pippi Longstocking party in the classroom. In the book Pippi bakes these cookies for a party– she even rolls out the dough on her kitchen floor!
While I didn't feel the need to be quite that authentic, I did find a recipe shared by Cottage in the Oaks who baked these pepparkakor with Pippi Longstocking in mind.
Where can I buy pepparkakor?
And if you don't feel inspired to make these at home but still want to give the flavors a try? Well I saw that Ikea sells them too. I am confident that this version tastes better but I'll leave it up to you to decide.
Cookies seem to take a more prominent role as the holidays approach and it is fun to have more reasons to bake and share goodies! You may find a ginger flavored cookie like Pepparkakor in our list today that you'll want to make for Thanksgiving or even take to a Christmas cookie exchange in December.
Better yet, there are some cookies on this list from the #CreativeCookieExchange that can be made and enjoyed year round regardless of the season. Bake along with us!
What kitchen items do I need to bake cookies?
We are a participant in the Amazon Services LLC Associates Program, an affiliate advertising program designed to provide a means for us to earn fees by linking to Amazon.com and affiliated sites.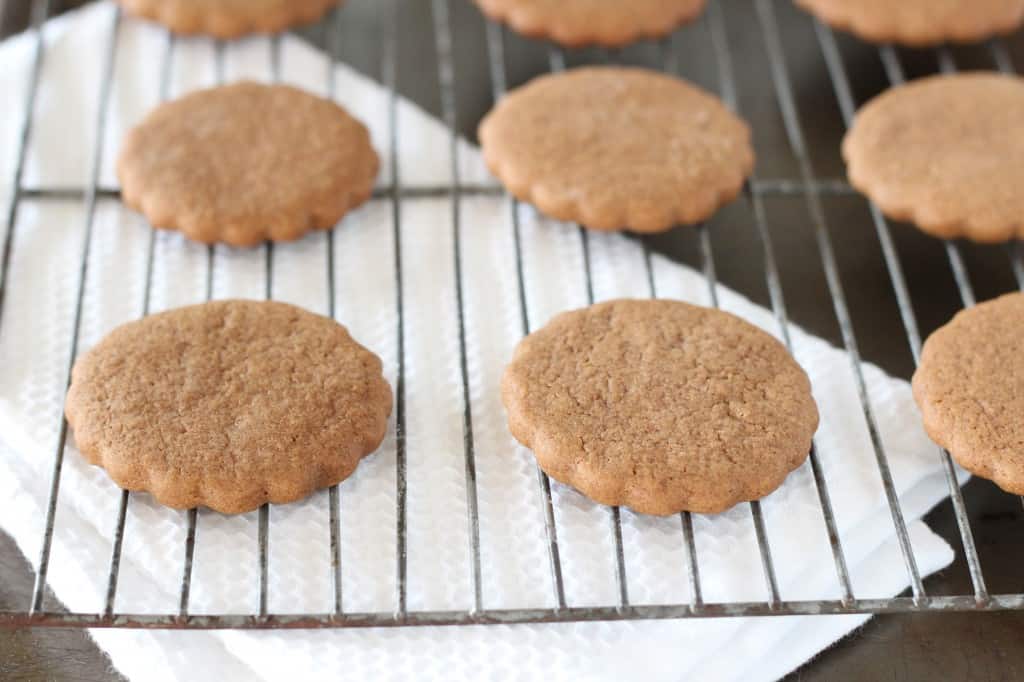 Print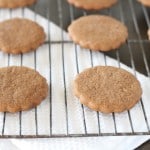 Pepparkakor (Swedish Ginger Cookies)
Yield:

4 dozen
---
Description
Recipe from Cottage in the Oaks:
http://cottageintheoaks.com/2011/04/pippis-pepparkakor-cookies/
---
Ingredients
3/4 cup butter, softened
3/4 cup sugar
1/2 cup molasses
1 large egg, beaten
3 cups all purpose flour
1 tsp. baking soda, dissolved into 1 tbsp water
1 tsp cinnamon
1 tsp ground ginger
1/2 tsp cloves (I omitted the cloves)
1/2 tsp salt
---
Instructions
In a stand mixer or with an electric hand-held mixer, beat together the butter and sugar until light and fluffy. Next add the molasses and then the egg.
In a separate bowl combine the flour, baking soda and remaining ingredients. Whisk to combine.
Scoop the dry ingredients into the wet ingredients and mix on low until well combined.
Form the dough into a flat circle and cover with plastic wrap or put into a zip loc bag. Refrigerate for 2-4 hours. If you need to refrigerate the dough overnight, let it rest on the countertop for 30-60 minutes before you roll it out the next day.
Preheat oven to 350 degrees F.
Roll the dough to 1/8th or desired thickness. Use a cookie cutter to make cookies about 2.5 – 3 inches wide.
Bake for 8-10 minutes then cool on a wire rack.
Recipe Card powered by
As you know, the theme this month is Ginger!
Dried and ground, candied, fresh–if you like ginger in your cookies you have come to the right place! Also, if you are looking for inspiration to get in the kitchen and start baking, check out what all of the hosting bloggers have made:
Chocolate – Ginger Chewies from Baking in Pyjamas
If you are a blogger and want to join in the fun, contact Laura at [email protected] gmail.com and she will get you added to our Facebook group, where we discuss our cookies and share links.
You can also just use us as a great resource for cookie recipes–be sure to check out our Pinterest Board and our monthly posts (you can find all of them here at The Spiced Life). You will be able to find them the first Tuesday after the 15th of each month.