Pinwheels are a stunning cookie that are easier to make than you'd think. Make two flavors of a similar dough and roll them together. Freeze this slice and bake cookie dough and bake when you are ready to enjoy!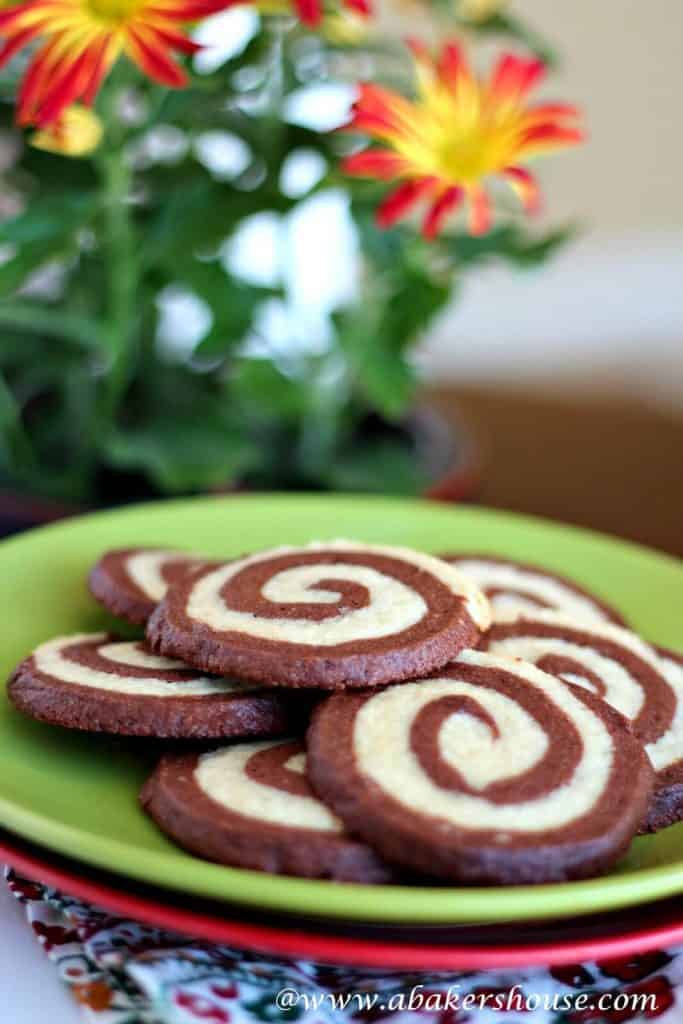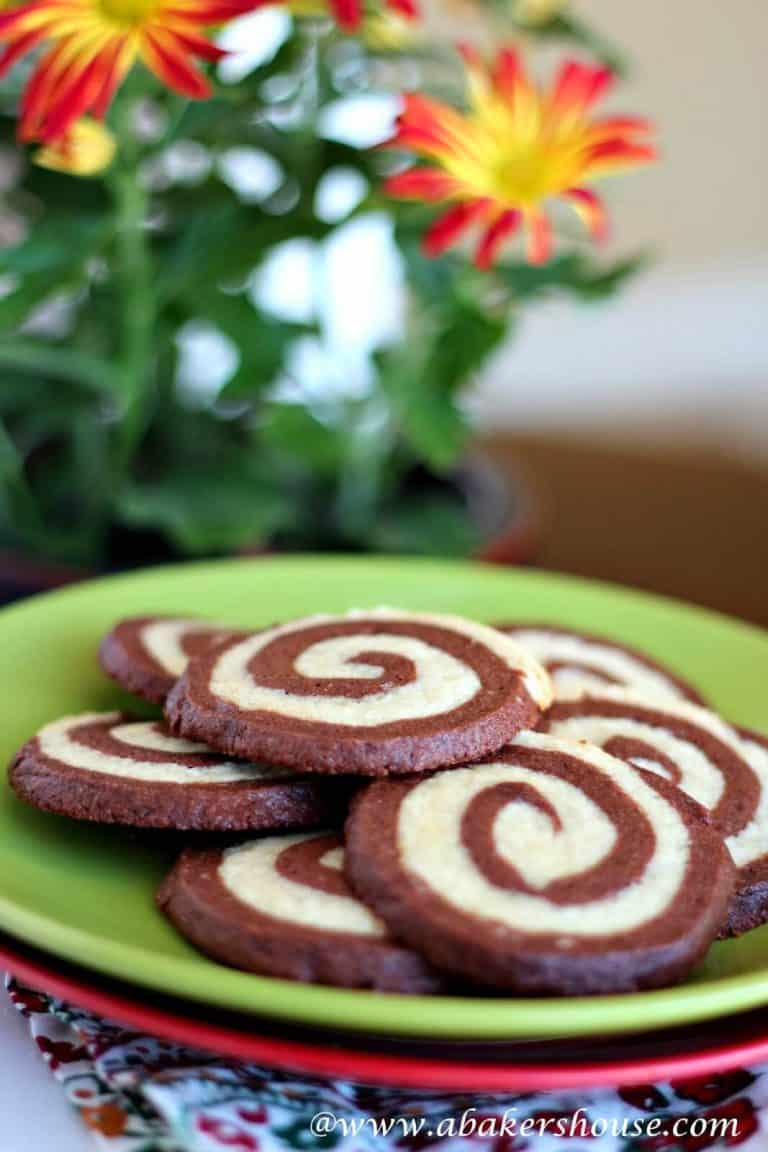 Today I'm sharing a festive cookie recipe as well as the technique of making this cookie– pinwheel cookies or swirls cookies. Espresso pinwheel cookies are an easy way to combine two colors and flavors into one happy cookie. These pinwheel cookies are great for a cookie exchange.
Call these espresso pinwheel cookies what you like, choose two flavors then roll the dough together into a log. Freeze the dough until you are ready to use it then slice and bake– EASY! I started with Williams-Sonoma's recipe for Black and White Cookies, adapted the ingredients slightly, and added espresso to the mix to create these little beauties.
Pinwheels are such an artistic cookie that are made with ease. Add food coloring if you wish to color the dough. Red and green for Christmas. Pink and white for Mother's Day. School colors for a graduation pinwheel cookie.
What kitchen items do I need to bake cookies?
We are a participant in the Amazon Services LLC Associates Program, an affiliate advertising program designed to provide a means for us to earn fees by linking to Amazon.com and affiliated sites.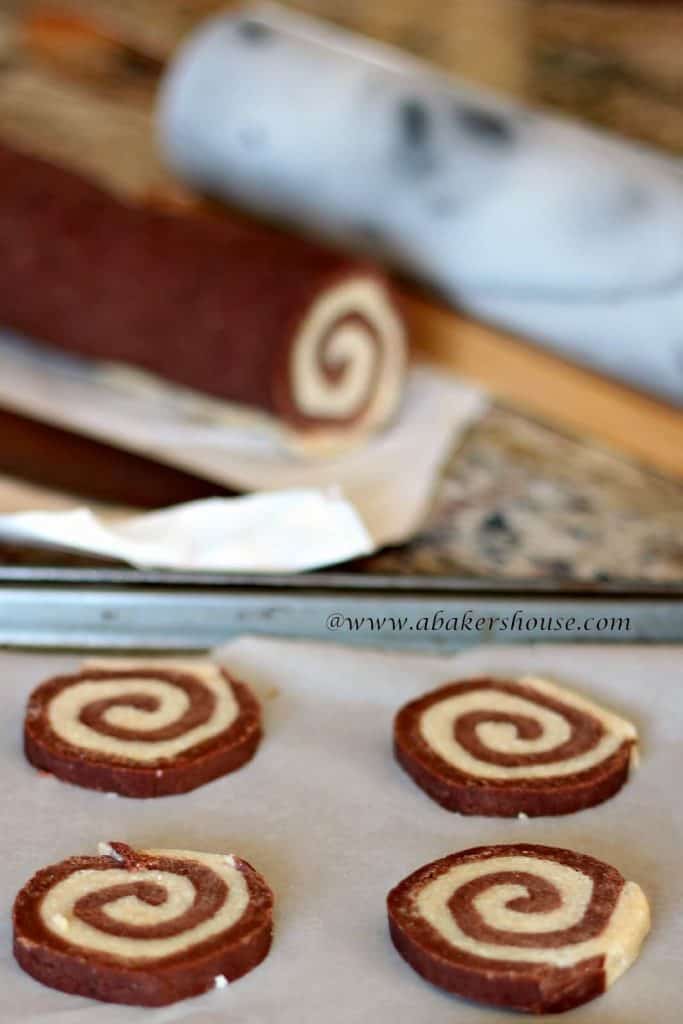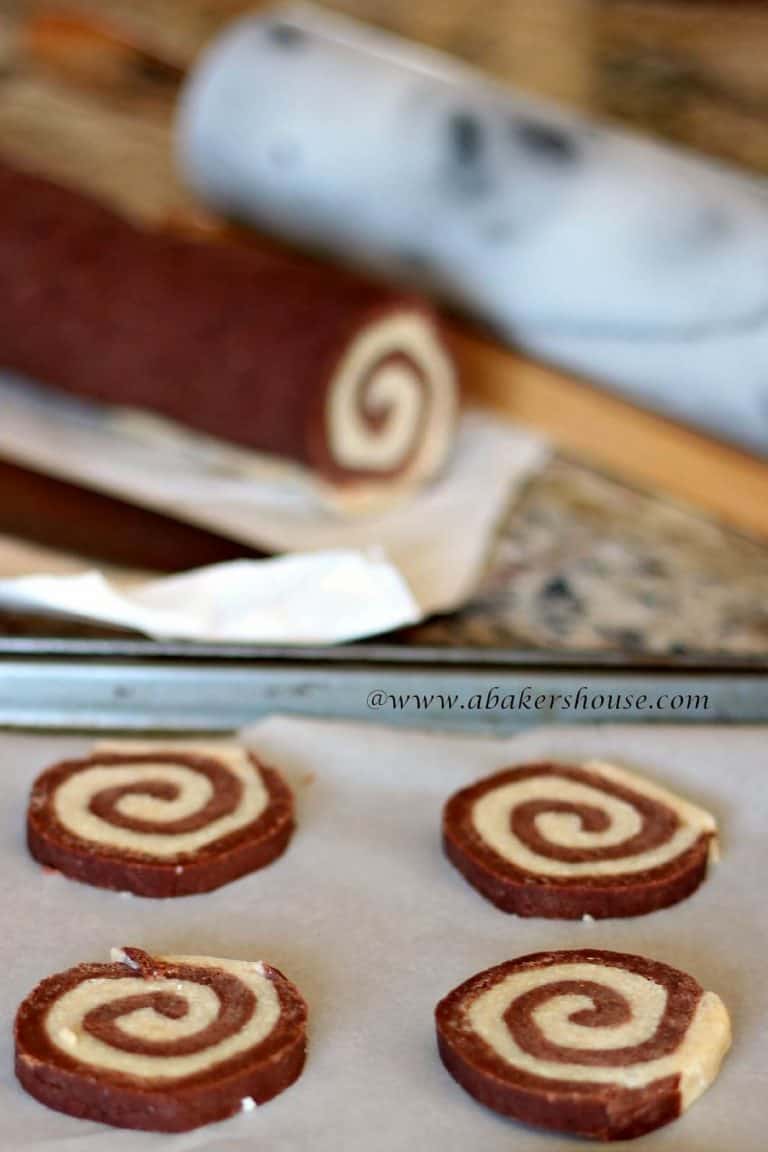 Our baking group is thinking ahead to holiday baking this month and we'd love for you to join us!
What's your go-to recipe for make-ahead dough? Shortbread, chocolate chip, oatmeal-raisin? If you haven't tried this method before you'll be happy to start. Making dough when you have time– even a spare 20 minutes will do– then freezing it until you are ready to bake it is an easy way to take the stress out of holiday cookie baking.
Use your prepared, frozen dough for last minute guests, cookie exchanges, and as gifts for neighbors. Start now before time really gets short in the coming weeks. Happy Baking!