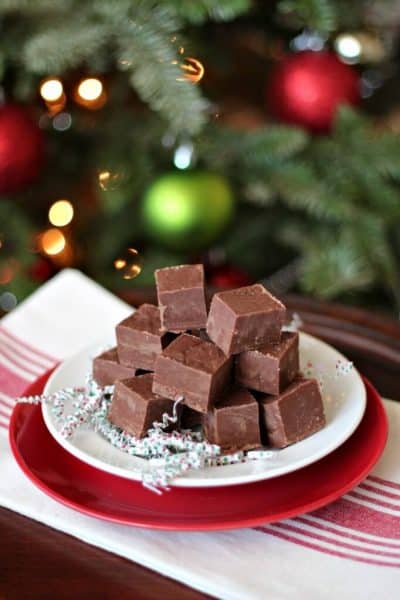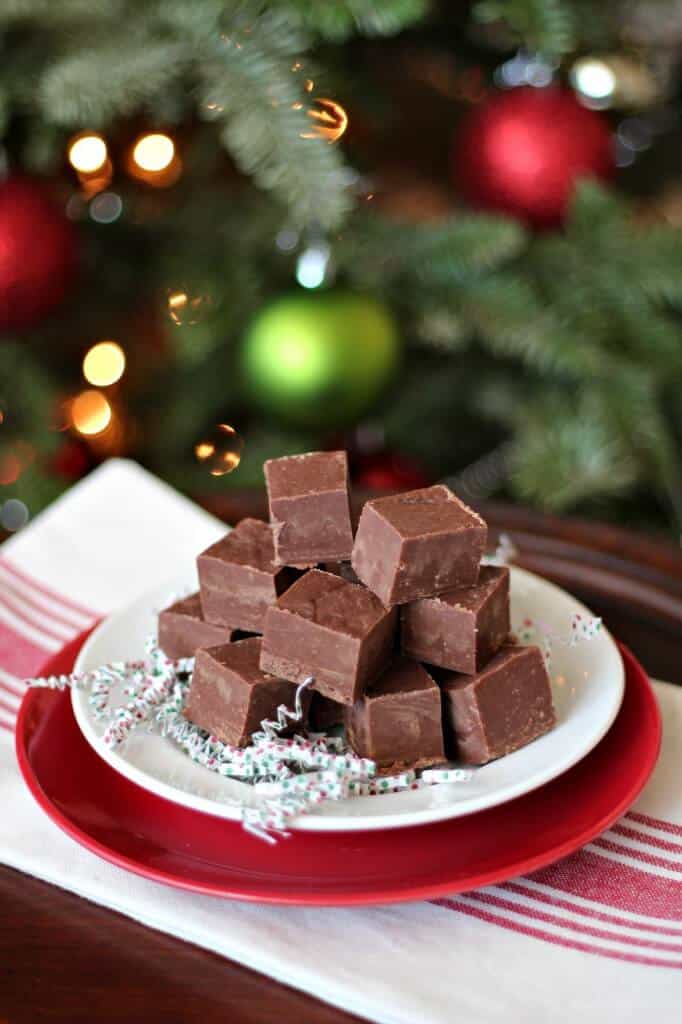 Make cookie butter fudge in the microwave to share over the holidays or for a quick chocolate bite any time of the year.
If you are fortunate to live nearby a Trader Joe's you may already know all about "cookie butter". Or, if, like me, you don't have a Trader Joe's close to home, you might be lucky enough to have a crazy-in-a-good-way friend who brings suitcases filled with Trader Joe's loot back from her travels–and she shares it! Colorado is welcoming Trader Joe's in February 2014 so soon I will have a pantry full of this stuff, but in the mean time let me get back this fudge. Cookie butter is similar to peanut butter in consistency but instead of ground peanuts, it is comprised of ground up cookies. The ingredient list is a bit longer than that but you get the idea. Spread it on toast, in between sandwich cookies, eat it out of the jar or make more desserts with it like this fudge.
I found this recipe on a Trader Joe's fan's site and adapted the ingredients only slightly plus I made it in the microwave. Easy, easy, easy. It's perfect for sharing this week during Christmas but I am sure you'll find other excuses to make it throughout the year. Next time I'm going to try the crunchy version of cookie butter for a different texture. You simply can't go wrong– cookie butter + chocolate = yum.
Print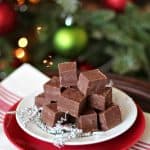 Cookie Butter Fudge in the Microwave
---
Ingredients
1 cup cookie butter (a Trader Joe's product– you could substitue Nutella or peanut butter)
14 oz sweetened condensed milk
12 oz (1 bag) semi-sweet chocolate chips
1 Tablespoon melted butter
1 teaspoon vanilla
---
Instructions
Prepare an 8 x 8 pan with aluminun foil laid in both directions (such that some hangs over the sides like handles). Grease the foil with butter or spray with baking spray.
Place all of the ingredients except the vanilla into a microwave-safe bowl. Heat on half power for 2 minutes. Stir then heat again on half power for 1 minute. Add the vanilla and stir until smooth. Pour into the prepared pan. Place in the refrigerator to set for at least 3-4 hours or overnight. Cut into 1 inch squares. Store in the refrigerator until ready to serve.
Recipe Card powered by