Blueberry gelato is a dreamy dessert perfect to cool you on a hot day. Think of your favorite summer fruit…now picture it as a cool, smooth dessert and you have gelato.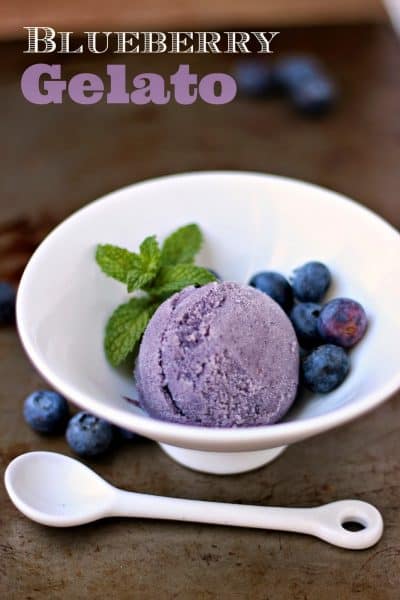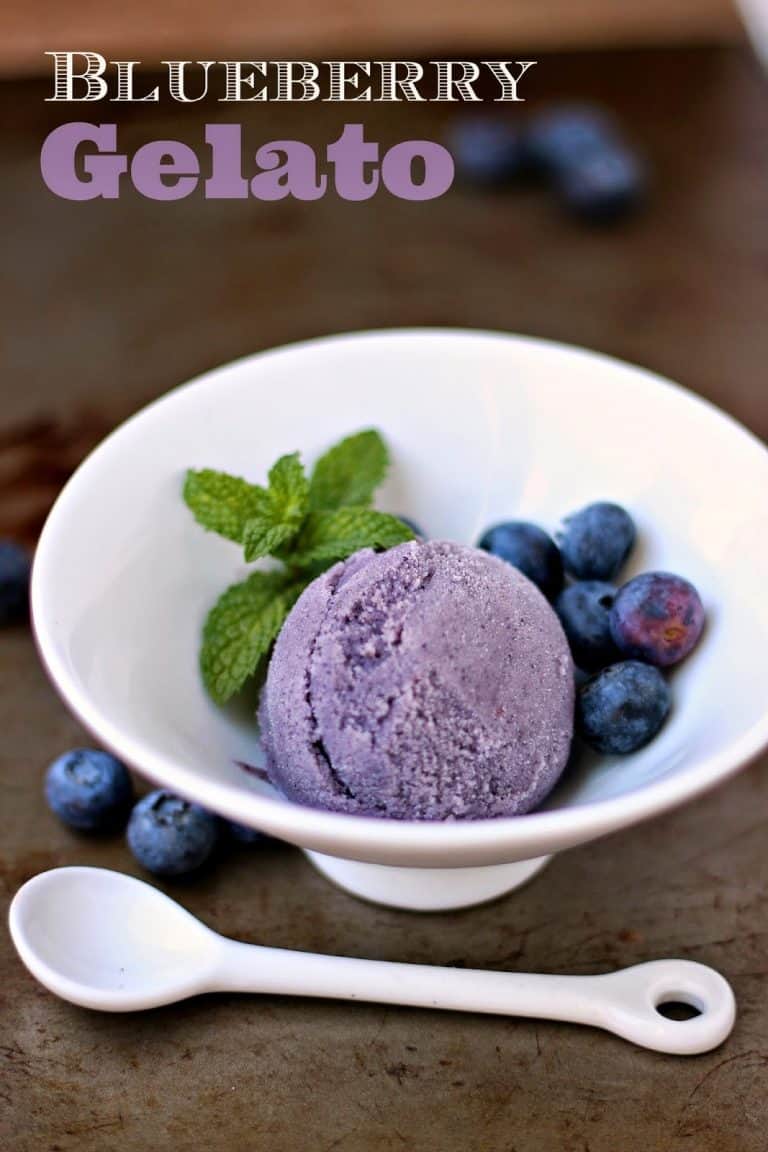 Gelato is an Italian type of ice cream that is worth making at home. No, you may not achieve the exact texture or temperature in which tourists take delight but you will have a creamy bite and a fruit-filled spoonful of this special dessert.
What is gelato?
The ratio of heavy cream to whole milk is different than that of ice cream and the at-home ice cream machine adds more air than is traditional but don't let that stop you from giving this recipe a try.
Our local ice cream shop has a freezer full of options for gelato. It's my mission to try every one! They make their ice cream and gelato right there in the shop. I'd love to learn from them someday.
Try gelato with any berry
I chose blueberries and just as easily could have used raspberries, strawberries, peaches, plums, or nearly any other summer fruit or berry. Puree the fruit or berry first then cool it with the other ingredients before moving on to the ice cream machine. I can't wait to hear what flavors you make this summer!
Print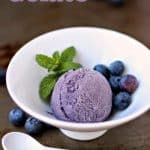 Blueberry Gelato
---
Ingredients
12 ounces of blueberries
3/4 cup sugar
2 cups whole milk (I used 2% milk instead)
1/2 cup heavy cream
1 teaspoon fresh lemon juice
---
Instructions
Puree the blueberries, sugar and milk in a high speed blender until smooth. If you do not have a Vitamix or Blendtec, I would suggest that you strain the puree to remove any bits of the blueberry left in the mixture.
Pour in the heavy cream and lemon juice, pulse to combine. Refrigerate overnight.
Process according to your ice cream machine's directions, about 15-18 minutes. Freeze for 3-5 hours. You may need to warm the gelato slightly before serving. Sit it on the counter for 10 minutes so it softens or else you will miss its creamy texture.
---
Notes
Note: this recipe was adapted directly from a strawberry gelato recipe on Food Network.
Recipe Card powered by
Are you on Pinterest? I am! Join me there and

save this recipe

for later.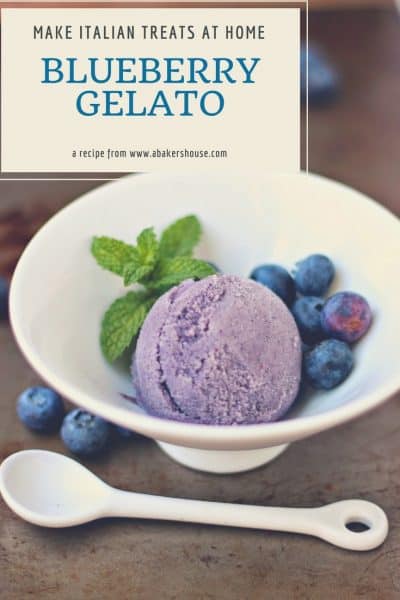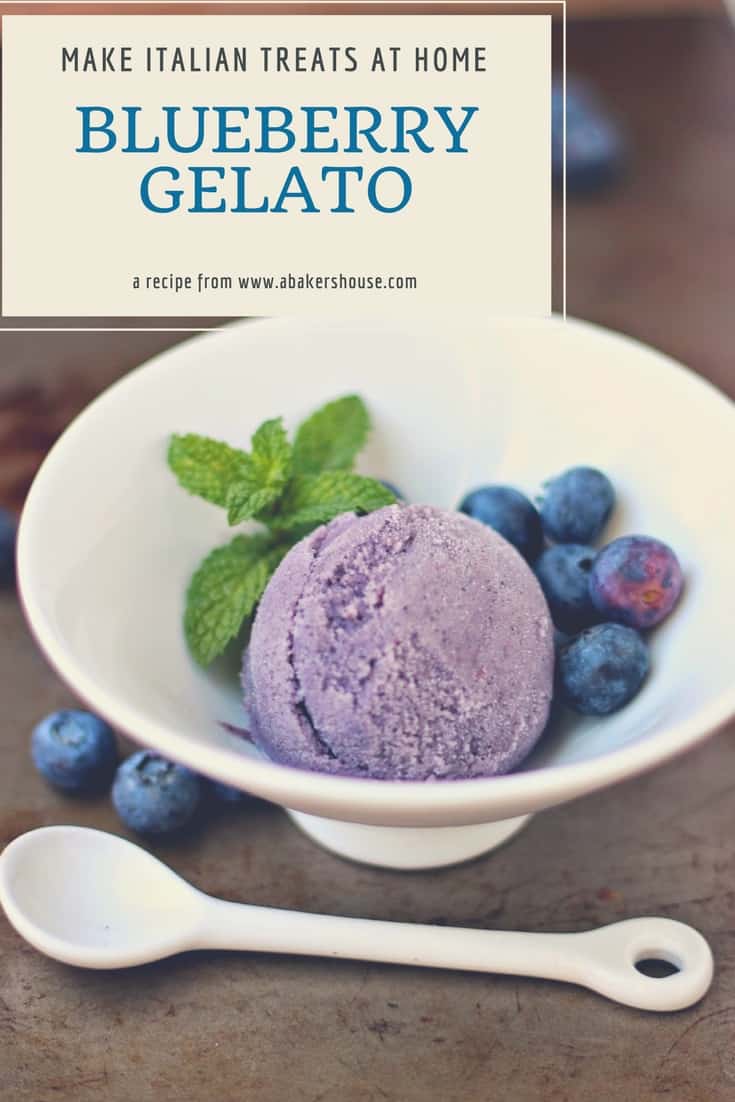 Looking for more frozen delights? Try one of these recipes!
Kitchen Tools used in this Recipe:
We are a participant in the Amazon Services LLC Associates Program, an affiliate advertising program designed to provide a means for us to earn fees by linking to Amazon.com and affiliated sites.