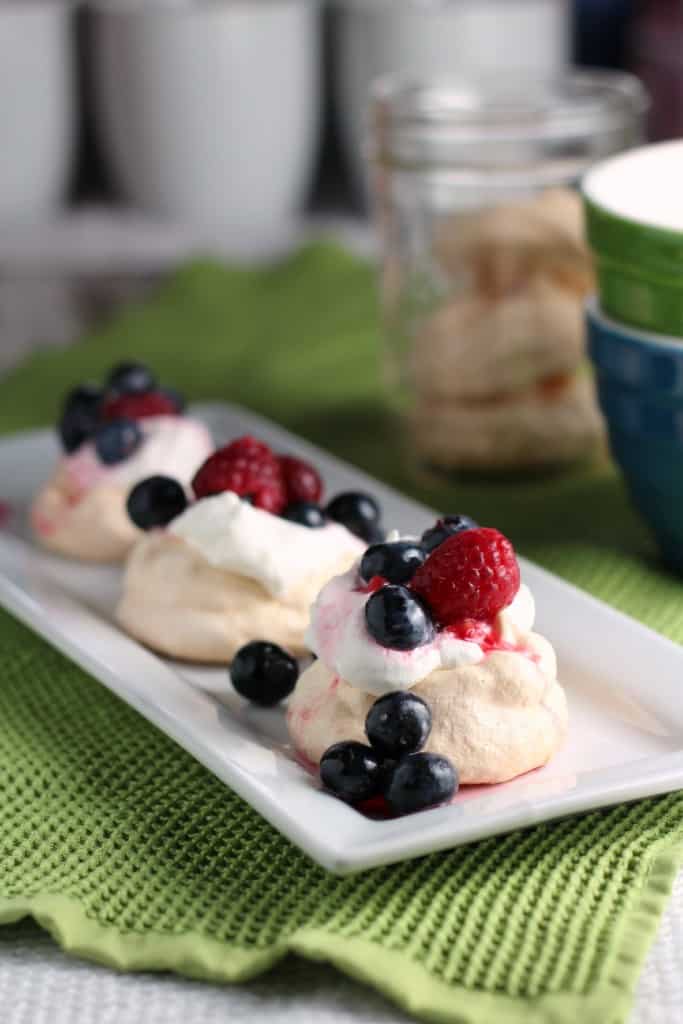 Make this Pavlova with Berries in anticipation for summer, and as we approach this Memorial Day weekend I am ready to enjoy the brightness that berries lend to a plate.
Whether it is for breakfast, lunch, dinner or dessert, berries can elevate an everyday ingredient to something a bit more special. Plain granola for breakfast or granola topped with yogurt and berries? See what I mean? Berries make it better!
These individual pavlovas are another example of berry goodness and are a great way to have dessert for a dinner party prepared ahead of time.
The meringue shells are deceptively easy to make; you can bake them a few days ahead of time. The middle layer of whipped cream is as basic as it sounds– yup, just whip up the cream and then the topping of berries tossed with a small amount of sugar is actually even juicer if you make it a few hours ahead and let it sit in the refrigerator.
Assemble the stacks of meringue, cream and berries and dessert is ready.
Pavlova is a good gluten-free dessert option as well. To make this recipe check it out on the Whole Foods website.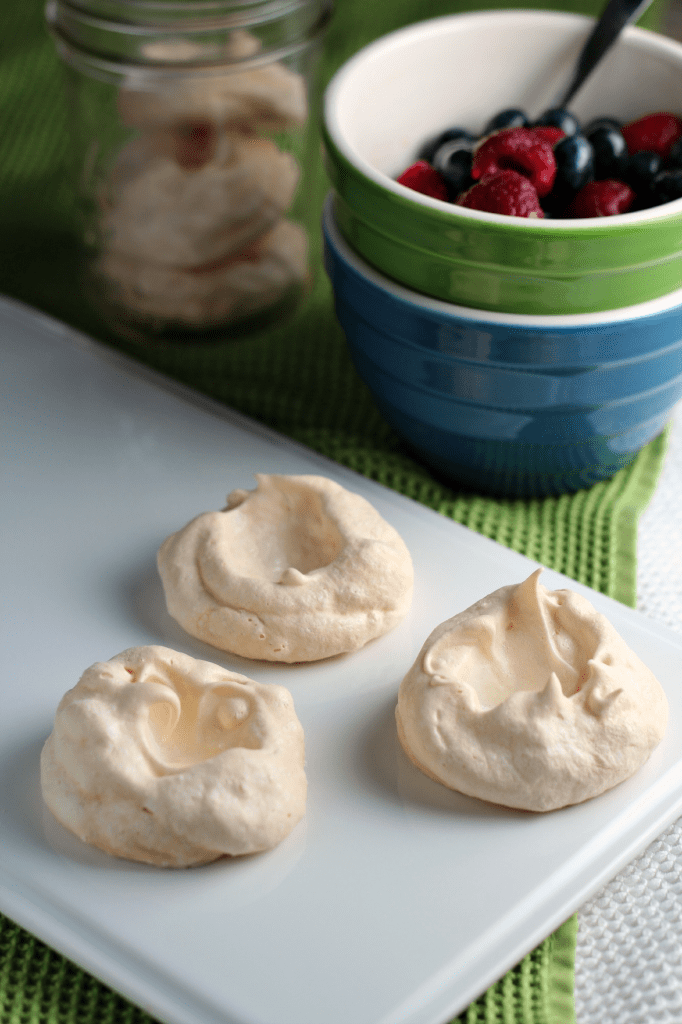 Whole Foods has some advice to share regarding how to pick the best berries:
Color
· Berries should be uniformly and richly colored.
· Don't worry about the hazy white "bloom" on blueberries – that's a normal bloom berries form as a protective shield from the sun.
· Avoid berries with brown patches or discoloring, which could indicate under-ripe or damaged berries.
Size
· Size doesn't really affect the flavor profile of the berries, though tiny berries can be more concentrated in flavor.
· Wild berries tend to be much smaller than their cultivated counterparts.
Shape
· Berries should be plump and firm.
· If berries are wrinkled or shrunken, they may be drying out and past their prime.
Anything Else?
· Berries should be dry and intact – if the berry carton is wet or has splotches of juice on the sides, some of the berries are likely overripe and could be moldy.
· A good test is to give the container a gentle shake – the berries should move freely in the package.
Want to try another technique that will make your berries shine? Read this post about macerating strawberries. If you have a bounty of blueberries then this blueberry gelato is the recipe for you to try.