Bright and citrus-filled, homemade orange lemon marmalade will brighten any winter's morning. With a bit of preparation now, you can easily make and preserve this orange marmalade then enjoy it in the months to come.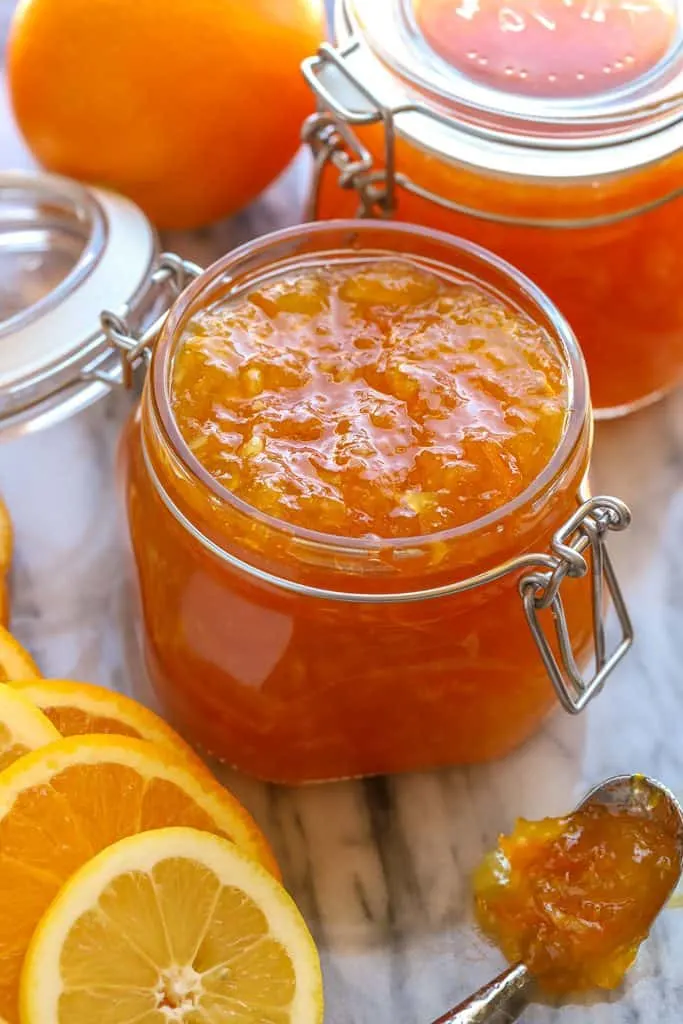 What is marmalade?
Marmalade is a preserve- similar to a jam or jelly– that is made with citrus. Oranges are a popular choice of citrus to use for marmalade. Lemons and grapefruit are also good options. Marmalade is essential orange jam but with a fancier name.
How do you make orange lemon marmalade?
This citrus marmalade is made by cooking the fruit and the rind together. Sugar is added and the mixture is cooked down to a jelly-like consistency.
Making marmalade is a two day process. On day one you prepare the fruit and on day two you add the sugar and cook the fruit.
On day one prepare the fruit. Separate the peel, the pith, cut the fruit into small pieces and remove the seeds.
Put the seeds and any pith in a cheesecloth and secure tightly.
Let everything sit in a deep saucepan overnight. Place the cheesecloth in the container as well and submerge in the fruit and liquid.
On day two bring the mixture to a boil and let the peel soften for 20-30 minutes. Afterwards remove the cheesecloth bundle.
Add the sugar and stir continuously until the sugar is dissolved. Continue to cook the mixture until the orange lemon marmalade is at its gelling point.
Ladle the marmalade into clean jars. Process with the boiling canner method if desired or store in the refrigerator.
Let's look into these steps with photos. Some of these photos are from my process making other types of marmalade so the variety of oranges may be different, but the process is the same.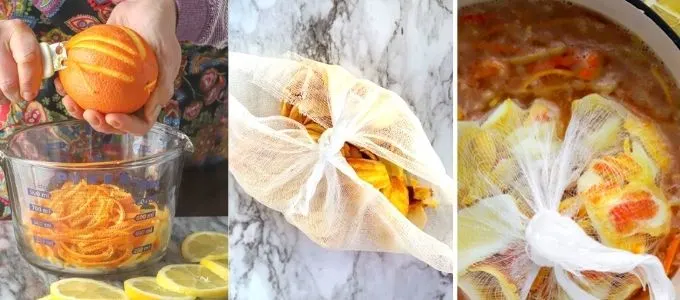 Photo 1: First step: zesting the citrus. While microplanes or graters are excellent tools for zesting oranges and lemons, when you make marmalade you want long strips of citrus zest rather then small bits.
This citrus tool that I bought on Amazon (affiliate link here), is a fantastic tool that is a microplane and more. Use the end of the tool to create those long strips.
You only want to remove the peel– do not dig so deep that you reach the pith, the white and bitter layer under the peel.
Photo 2: While we avoided the pith in the first step of zesting, the pith still has an important role in making marmalade. Pith contains a lot of pectin which is the substance the helps preserves gel and form.
Seeds also contain pectin. In photo two we bundle up the seeds and pith in cheesecloth, which is a thin food-safe fabric like material that you can buy online or even at the grocery store.
Photo 3: Put the cheesecloth bundle into the large pot that has the zest and the cut up fruit and juices. This citrus "bath" will sit overnight, soaking together and letting the pectin get to work.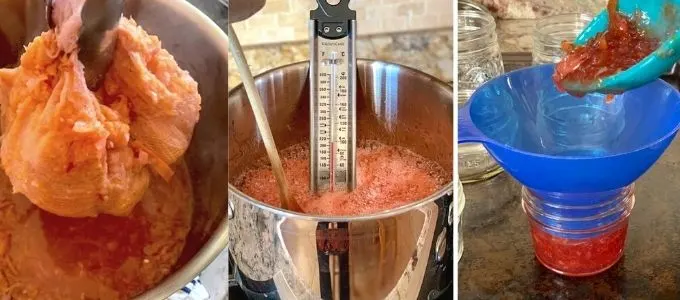 DAY 2:(Note, these photos are from making blood orange marmalade which is why the color is reddish orange.)
Photo 4: On day two you'll remove the cheesecloth and squeeze out any juice that you can. I use tongs or even gloved hands. Throw out the cheesecloth bundle at this point.
Photo 5: The cooking process takes some time. You'll first cook the zest, juice and fruit for a while, then you measure it by weight and add sugar. Use a cooking thermometer to track the temperature of your mixture.
Photo 6: The marmalade is very hot at this point. Take care and use canning tools like a funnel and a ladle to carefully fill your mason jars. I tend to first add the zest evenly among my jars and then top off with the liquid.
What recipe is best for making marmalade?
I've found the most success with canning using recipes from Ball's Blue Book of Preserving. This recipe is their Orange Lemon Marmalade.
As an Amazon Associate I earn from qualifying purchases.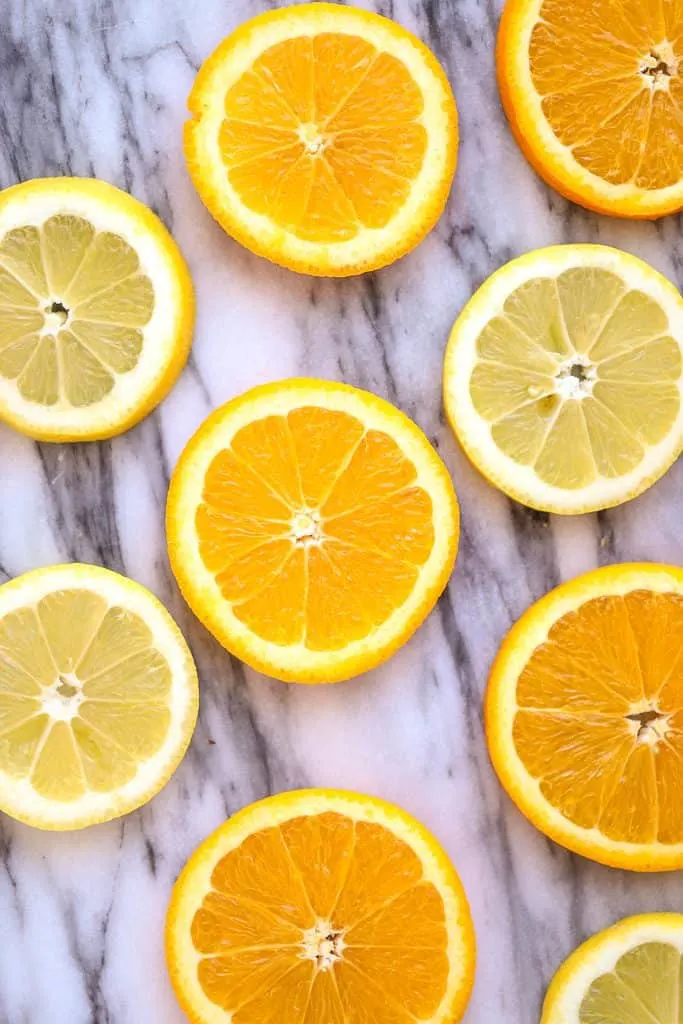 You can make marmalade with only oranges, with a mixture of oranges and lemon like this recipe, or with a combination of citrus fruits, or with other types of citrus.
Lemon marmalade, grapefruit marmalade, blood orange marmalade, cara cara marmalade, are marmalade recipes just to name a few.
Whether you pick your fruit fresh from a backyard tree (oh, I am so jealous!) or if you buy Costco-sized bags of lemons and of oranges, you can capture the freshness of winter citrus and bottle it up in a mason jar.
Making marmalade is not a quick process but the hands-on time working is minimal. Plan ahead and let your house smell of that clean, citrus aroma as you go.
Please note that these are the ingredients listed in the Blue Book as referenced, though I have added my own directions to share how I proceeded in my kitchen with a bit more detail than is given in the Blue Book of Preserving. (yields about 6 half pints)
Yield: 6 half pints
Orange Lemon Marmalade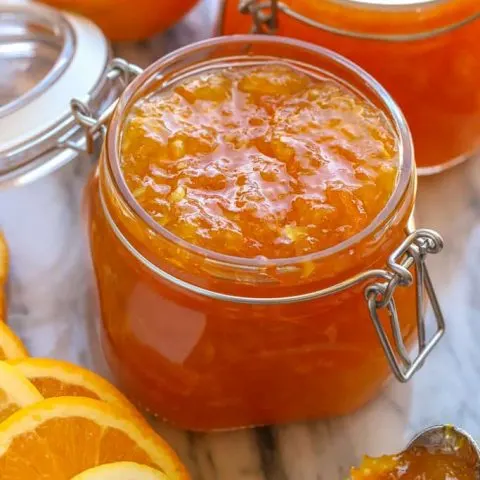 Making homemade marmalade orange lemon is a two-day process. You can use a boiling water canner to can the marmalade or simply place it into mason jars that you keep in the refrigerator.
Ingredients
4 or 5 large oranges
4 or 5 large lemons
1 1/2 quarts water
Sugar (amount determined by amount of fruit mixture after initial steps)
a piece of cheesecloth
Instructions
DAY ONE (about 30 minutes)
First work on the peel: I use a carrot peeler to take a thin layer of peel off the oranges and lemons. You do not want the pith—the white layer just below the peel. The pith has pectin and will be used later but do your best to keep it separate from the peel. You should have about 3 cups of orange peel and 2 1/2 to 3 cups of lemon peel. Slice it thinly. Reserve any pith that has come off the fruit.
Now slice the fruit and remove the seeds. Take off the layer of pith if it is thick. Set it aside with the seeds. Wrap the seeds and pith in the cheesecloth and secure tightly.
Use a food processor to break down the oranges and lemons. Pulse until the mixture is in small bits. The fruit will continue to break down when you cook it and marmalade is often a chunky mixture.
Place the water, all of the processed fruit, the peels, and the cheesecloth containing the pith and seeds into a large pot. Let this mixture sit overnight (not refrigerated). Note that you do not add the sugar until Day Two.
DAY TWO (60-90 minutes)
Bring the fruit mixture to a boil and cook for 20-30 minutes or until the peel is tender. Remove from the heat and discard the cheesecloth bundle.
Measure the fruit and liquid. Add 1 cup sugar for each cup of fruit mixture (yes, this will be a lot of sugar). Bring to a boil and stir until the sugar is dissolved. Continue stirring as the mixture comes to the gelling point. The mixture will thicken, keep stirring. Perform a gel-test to see if the marmalade is ready for canning. Take a tablespoon of the marmalade and place it in the freezer for a few minutes on a very cold plate. After a few minutes, if the marmalade wrinkles when you push it slightly then it has reached the gelling point.
Ladle the hot marmalade into prepared jars, leaving 1/4 inch head space. Process in a boiling-water canner. Alternatively, place the marmalade in the refrigerator if you do not wish to preserve it in a canner.
Notes
Recipe ingredients from the Ball's Blue Book of Preserving
Recommended Products
As an Amazon Associate and member of other affiliate programs, I earn from qualifying purchases.
Nutrition Information:
Yield:
96
Serving Size:
1 tablespoon
Amount Per Serving:
Calories:

7
Total Fat:

0g
Saturated Fat:

0g
Trans Fat:

0g
Unsaturated Fat:

0g
Cholesterol:

0mg
Sodium:

1mg
Carbohydrates:

2g
Fiber:

0g
Sugar:

1g
Protein:

0g
This data is provided by Nutritionix and is an estimate only.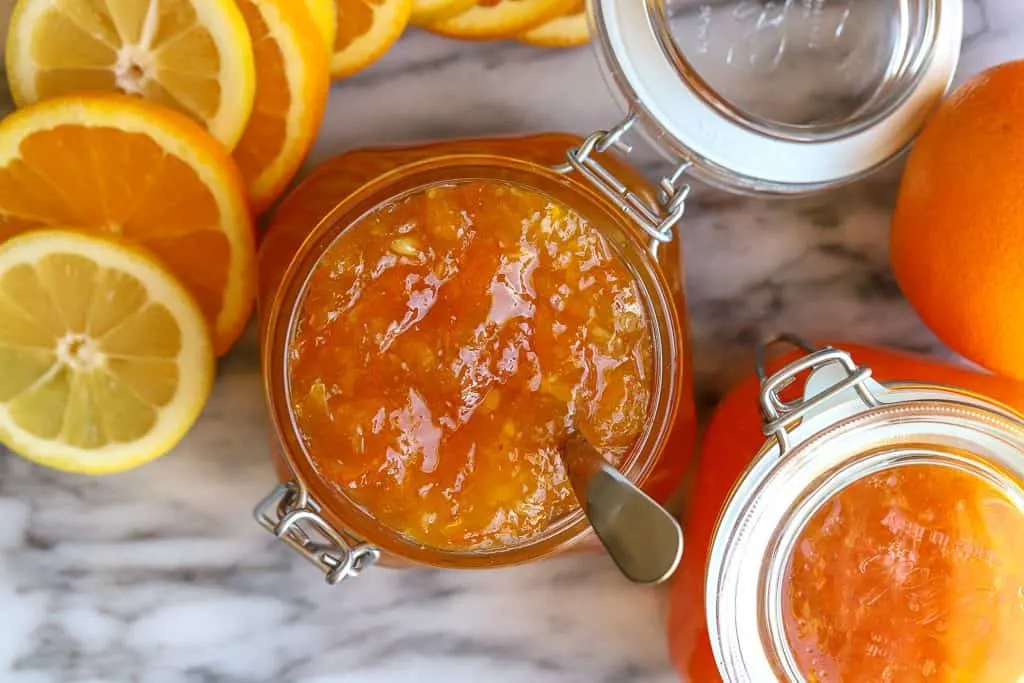 What if your marmalade doesn't set?
I've found that marmalade sometimes takes a few days to set. Don't be discouraged if your orange lemon marmalade is loose.
Wait a few days before you decide to re-process it or simply enjoy it as it is. Some batches of marmalade I've made have gelled perfectly, others have not done the same. It's like a science experience—learn as you go!
Do I need to use pectin for marmalade?
Pectin is a natural substance found in many berries and fruits. Levels of pectin vary depending on the specific fruit. Read more about about pectin in this article.
Oranges tend to have a lot of pectin; therefore you should not need to add additional store-bought pectin to your marmalade recipes.
Add a label to your jar of marmalade!
Did you know that I have a FREE Printables library? I love sharing labels that you can download and print yourself. When you are making jams, jellies, and marmalades, it is so nice to add a personal touch.
Tools you'll need for this recipe:
Here is a great post that shares the basic supplies you'll need for canning.
Find great recipes in Ball Blue Book of Preserving
Make water bath canning a breeze with Ball Waterbath Canner with Rack
Store your marmalade in Ball Mason Jars, half pints
Water bath canning: Processing your cooked marmalade in the water bath canning method is a great way to process your jars of marmalade so that they can be stored at room temperature and won't need refrigeration for long term storage.
First, you'll need to sterilize your jars for canning and then you'll process the marmalade in the water bath canner.
If you are at altitude, follow the adjustments listed on this infographic and read more about high altitude canning here.
When you live at altitude, the very basics of canning change. Water boils at a different temperature when you are not at sea level. This is an important scientific fact that is key to knowing when your marmalade is cooked.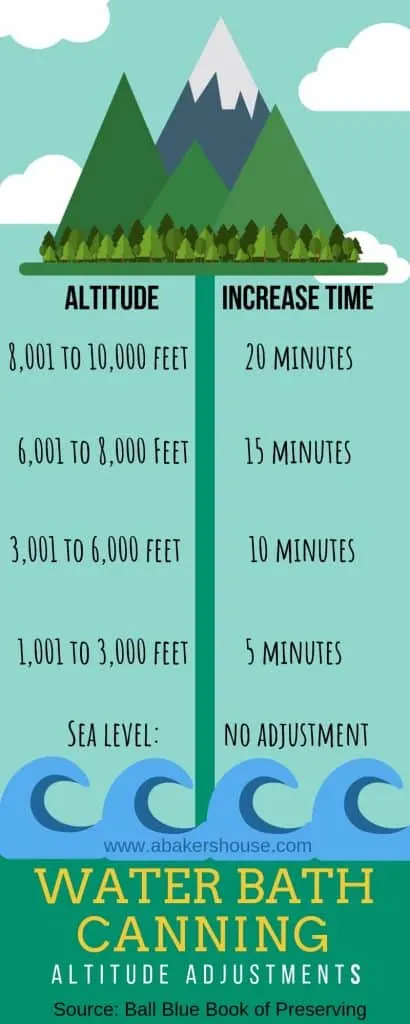 Pin this citrus marmalade on Pinterest!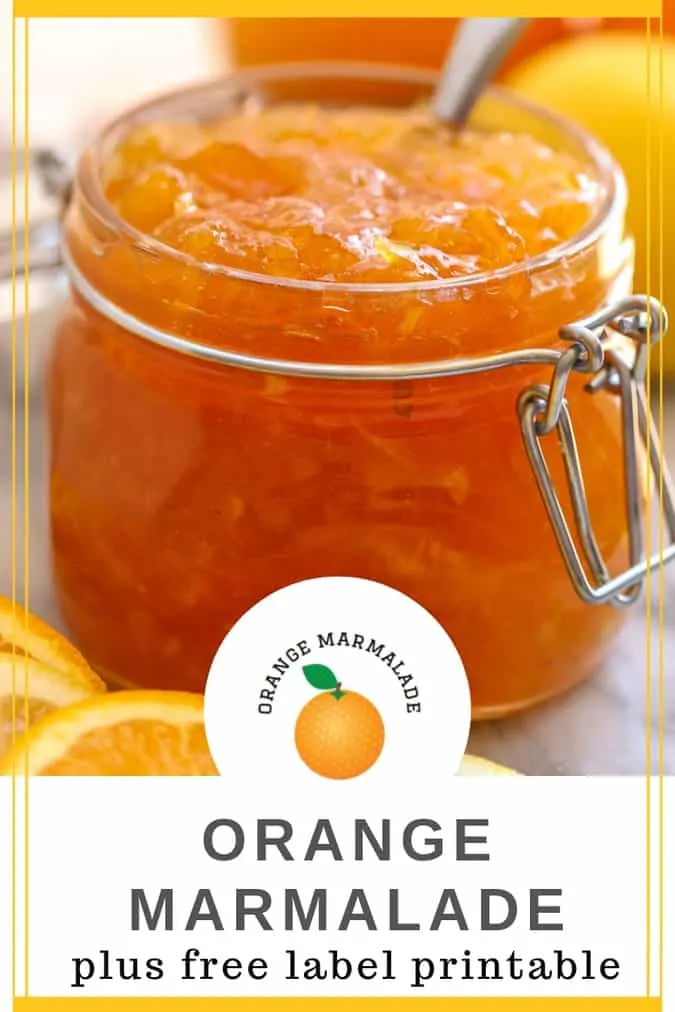 Post originally published October 2012; updated February 2018.
We are a participant in the Amazon Services LLC Associates Program, an affiliate advertising program designed to provide a means for us to earn fees by linking to Amazon.com and affiliated sites.
Here are more home canning recipes that you'll love!
Photography Growth
Here are my Photos from October 2012; I remember really liking how the light was coming in from the right-hand side when I took these. There was plenty of room for improvement. Are you working on improving your food photography as well? Read more here about the tools I've used on my journey to learn photography.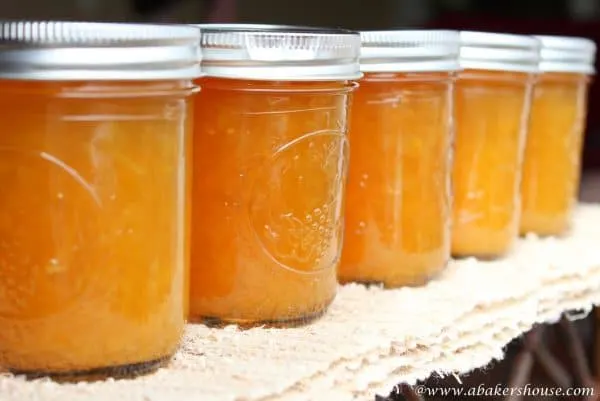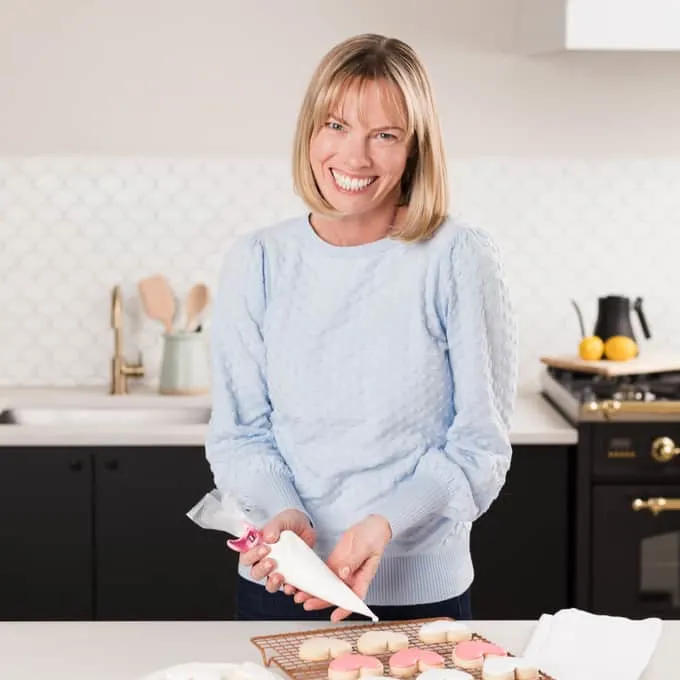 Holly Baker started the food blog, A Baker's House, in 2011. She is the writer, recipe creator, and photographer for the site. Holly loves to bake and shares recipes for gluten free food, canning recipes, as well as traditional desserts too. Her recipes and food photography have been highlighted by BuzzFeed, Reader's Digest, and She Knows.