This easy recipe for homemade Italian Easter Bread is worthy of a special occasion. A rich dough yields a memorable bread.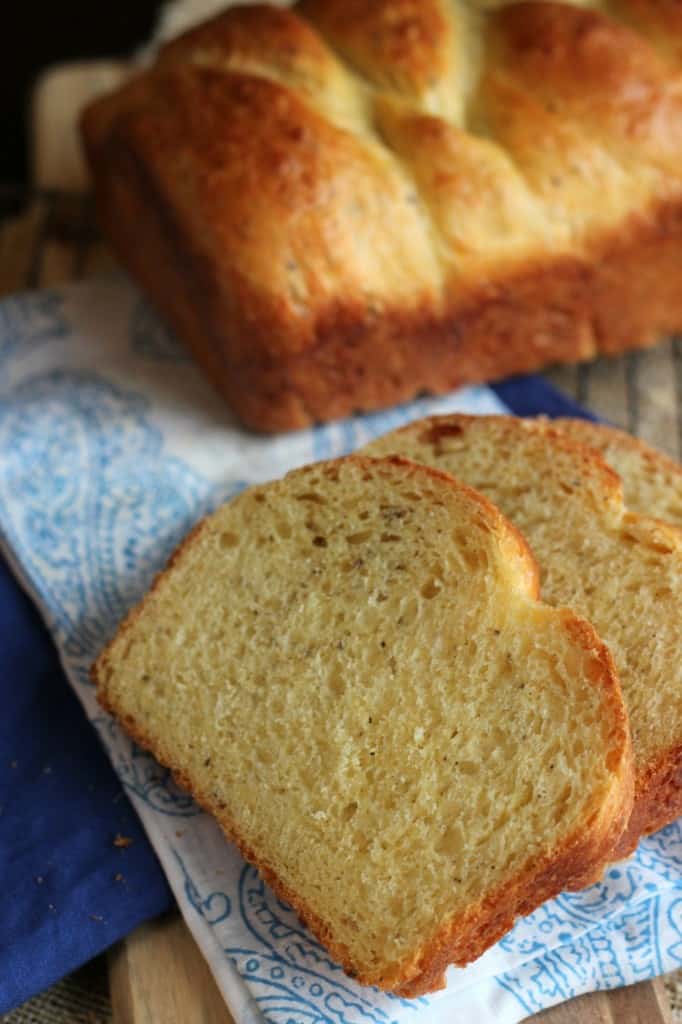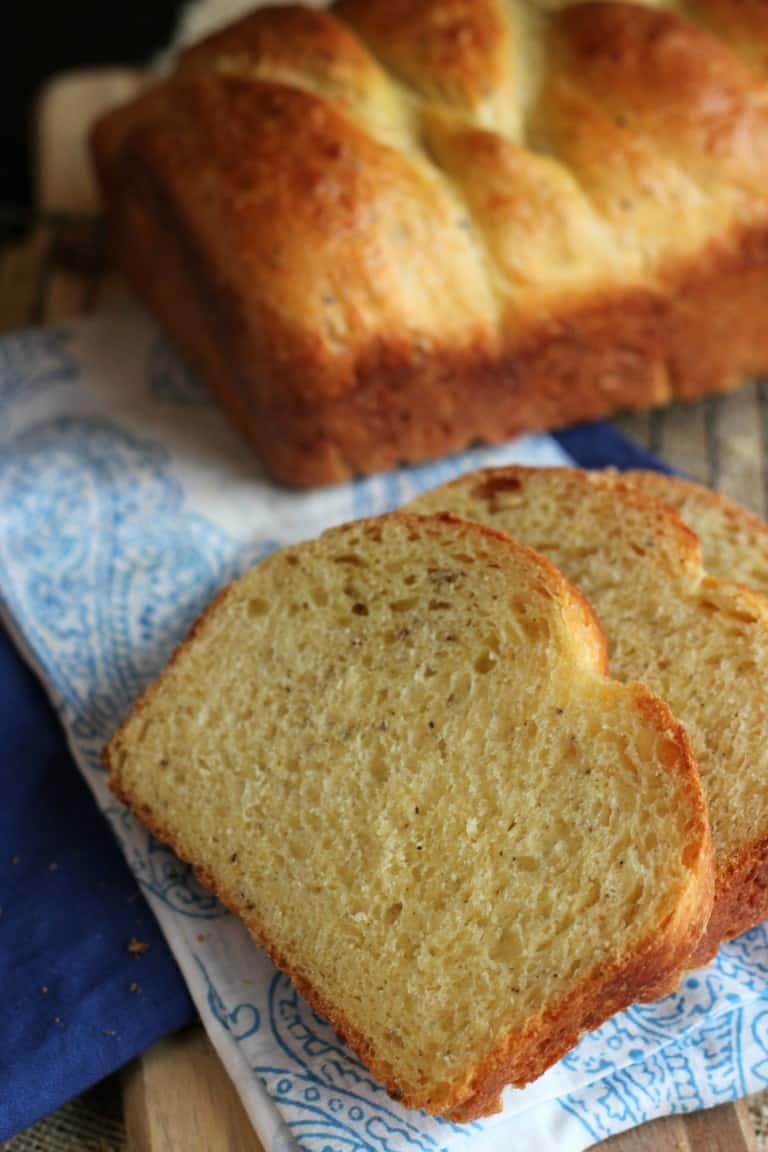 Italian Easter Cheese Bread deserves to be made more often then once a year. Our theme for April is Breads from Italy and this list of recipes might make you wish you were traveling through the Italian countryside, sampling breads and wine as you go.
In fact, if this virtual baking group ever plans to meet up, may I be the first to suggest we do so on a food adventure? Yes, Italy would suit me just fine! Thank you to Ansh, the creator of Spiceroots, for hosting this month.
Make this bread for Easter and other special days
I offer this recipe from King Arthur Flour of Italian Easter Cheese Bread, also known as Crescia al Formaggio. This bread gains its golden hue from eggs and the easy-to-work-with (but slightly sticky) dough is accented with Parmesan cheese and a healthy dose of pepper.
I like that the bread is on the savory side; at my house it will be a treat to use for sandwiches made with Easter's leftover ham. Another option where this bread would sing is in a ham and cheese bread pudding, also a good way to make leftovers brand new.
Some Easter breads are shaped into circles with eggs nestled in the middle; others are shaped in the image of doves. You could do either with this egg-based dough. For this bread I did a simple braid with three logs of the dough then baked it in a bread pan.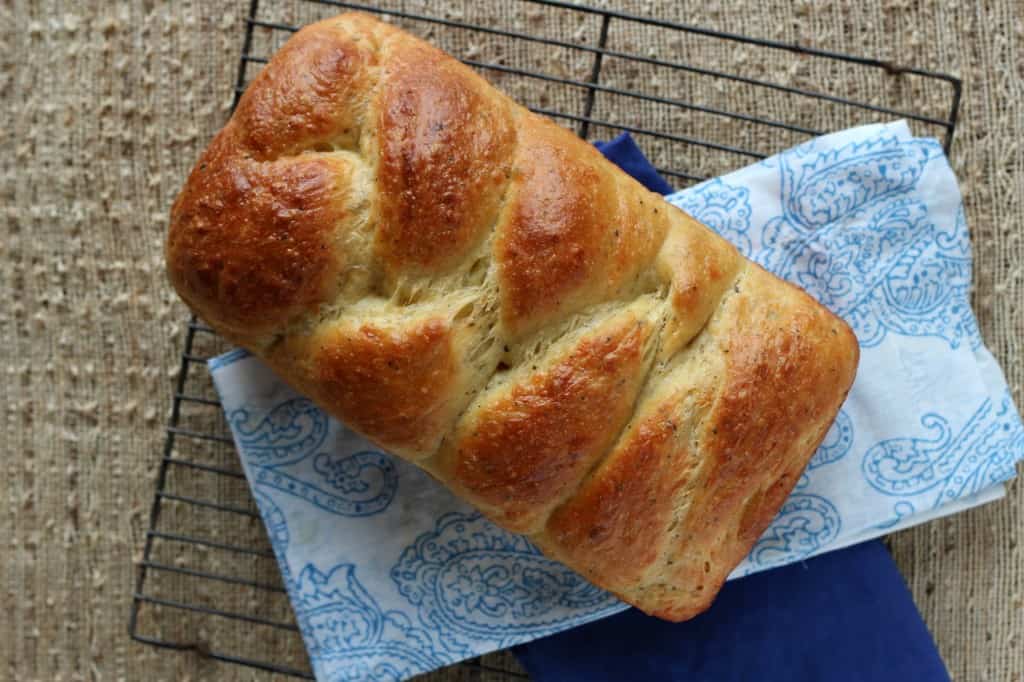 King Arthur recipes great for beginner bakers
I find the King Arthur Flour provides reliable and repeatable recipes that I come to count on in my kitchen. There is a great satisfaction in baking bread at home and to start with recipes that I know will yield good results is really important to me. I think you'll agree if you give this recipe a try. Please click through here to find the original recipe.
#BreadBakers is a group of bread loving bakers who get together once a month to bake bread with a common ingredient or theme. Follow our Pinterest board right here. Links are also updated each month on this home page.