Making Blueberry Bagels at home doesn't require special equipment. Make these homemade basic bagels and see how easy it is to enjoy that bakery taste at home!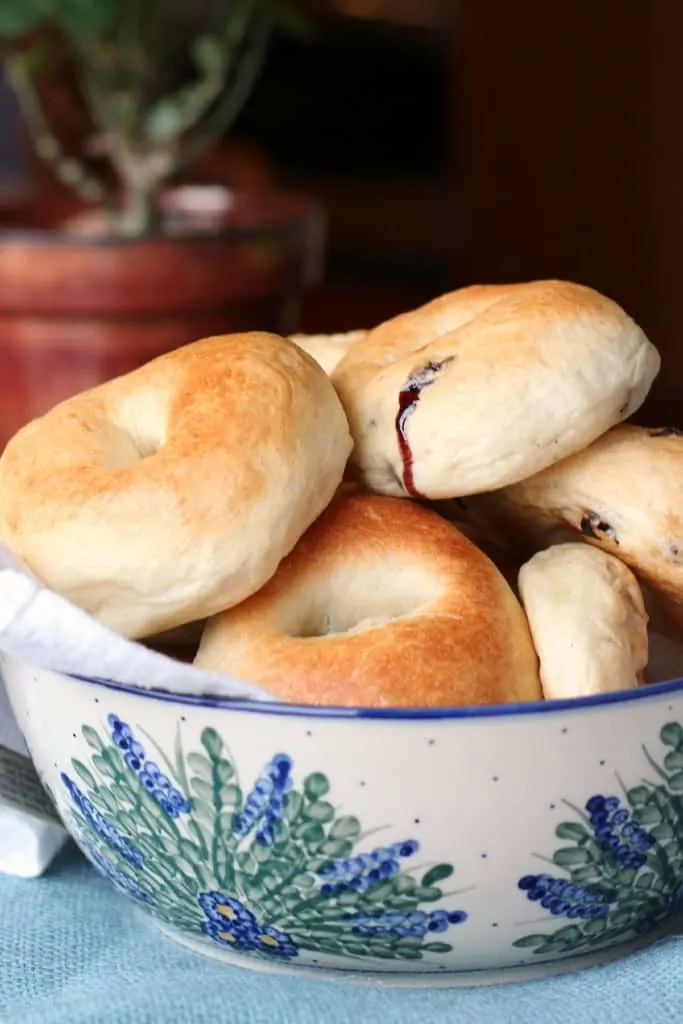 Making basic bagels with blueberries at home is not as complicated or as tricky as you might think. Yes, most often you'll find a dozen of beautifully plump bagels at your local bakery but recreating them at home takes no special equipment.
It's the extra step of boiling the bagels first (in a simple saucepan) then baking them that gives that chewy middle with a crusty outer bite. I followed King Arthur's recipe for its basic bagels then added dried blueberries.
Baking is always a learning process for me. I should have incorporated the dried blueberries earlier in the process but it completely slipped my mind until after the first rise at which point the dough wasn't very accepting of the berries.
Many simply fell off and never became incorporated into the dough! That is why my bagels are simply "basic" but "with blueberries added". The blueberries were sparse but still a worthwhile addition. It's worth nothing that even though these berries began as dried they really found their moisture again while baking. Do you see the juice oozing from that bagel? So good!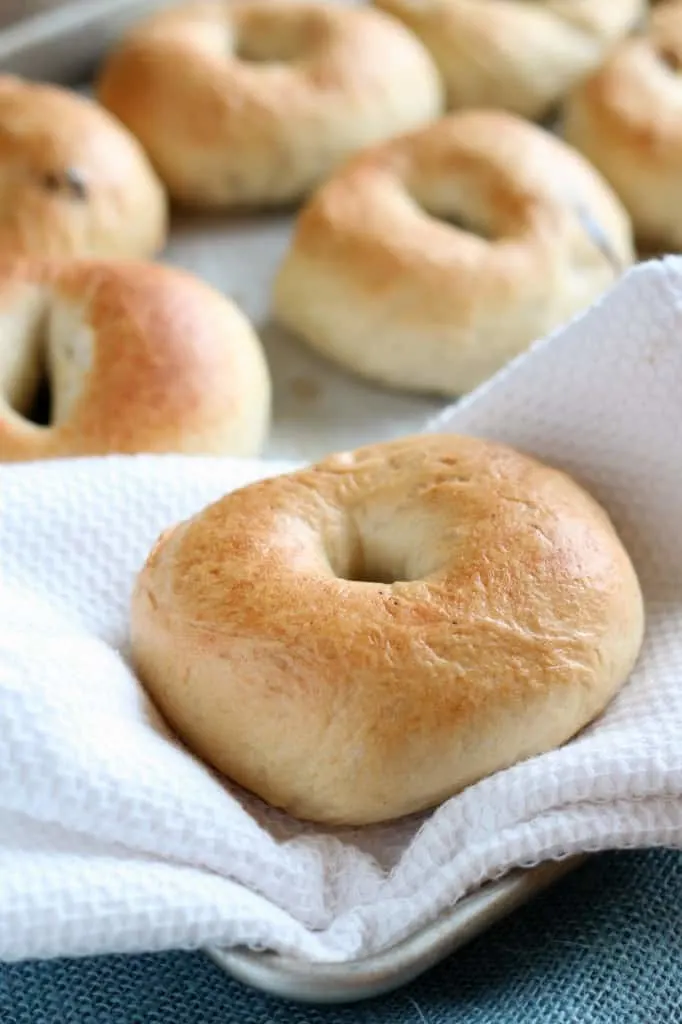 This recipe from King Arthur needs to start the night before you plan to make the bagels. Again, it's not complicated but it does help to plan ahead.
Next time I hope to plan one extra step ahead and let the formed bagels rest in the refrigerator overnight so that I have them ready to bake in the morning. The smell of fresh bread in the morning is a refreshing way to start any day!
Basic Bagels with Blueberries #BreadBakers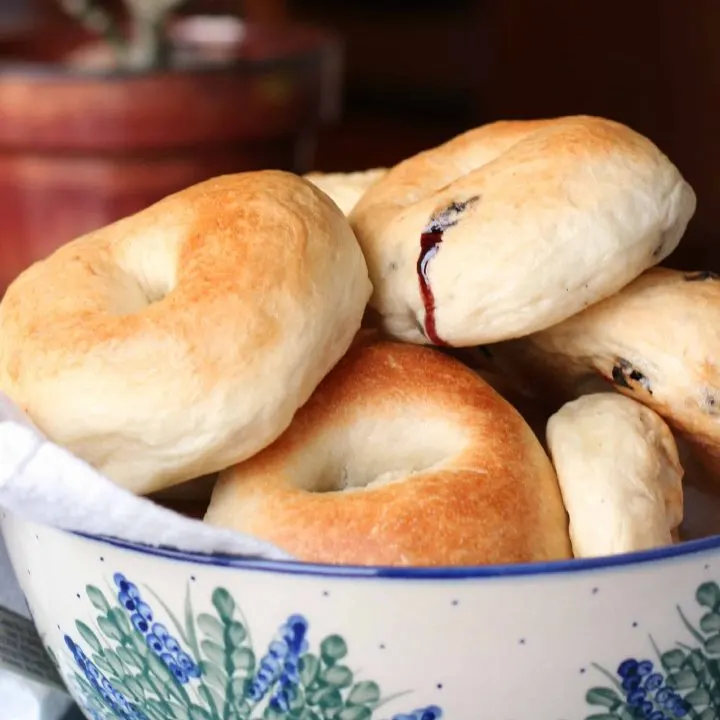 Source: http://www.kingarthurflour.com/recipes/a-dozen-simple-bagels-recipe
Ingredients
1/2 cup (2 1/8 ounces) King Arthur Unbleached Bread Flour
1/4 cup (2 ounces) cool water
pinch of yeast
4 cups (17 ounces) King Arthur Unbleached Bread Flour
1 1/4 cups (10 ounces) cool water
1 3/4 teaspoons salt
1 1/2 teaspoons instant yeast
I also added 2/3 cup dried blueberries.
water to fill a 10"-diameter pan about 1" deep
1 tablespoon non-diastatic malt powder or brown sugar
Instructions
Please click through to King Arthur Flour's website for the full directions. I did not change the recipe substantially and thought their directions were clear and easy to follow. I hope you find the same!
Nutrition Information:
Amount Per Serving:
Calories:

0
Total Fat:

0g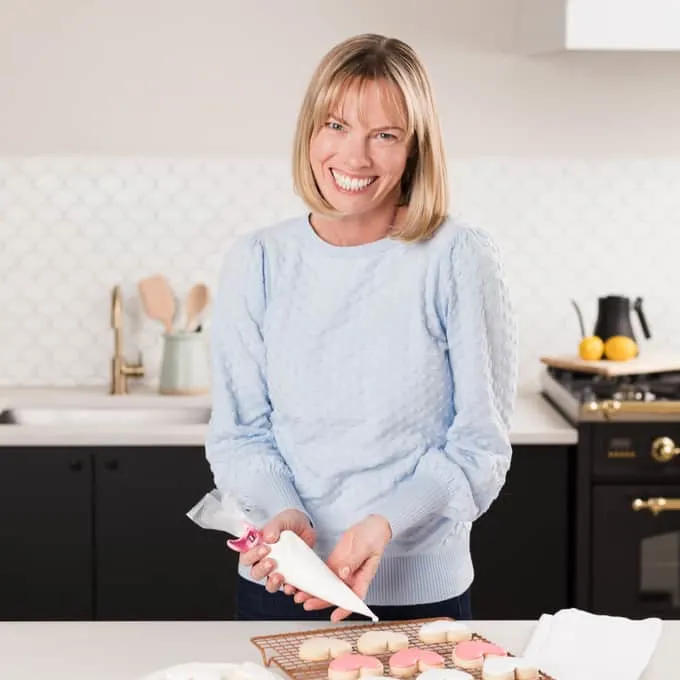 Holly Baker started the food blog, A Baker's House, in 2011. She is the writer, recipe creator, and photographer for the site. Holly loves to bake and shares recipes for gluten free food, canning recipes, as well as traditional desserts too. Her recipes and food photography have been highlighted by BuzzFeed, Reader's Digest, and She Knows.