Simply decorated cross cookies are made from a cut out cookie recipe then decorated with white royal icing. These cross cookies are perfect for first communion favors, baptism desserts, or Easter treats.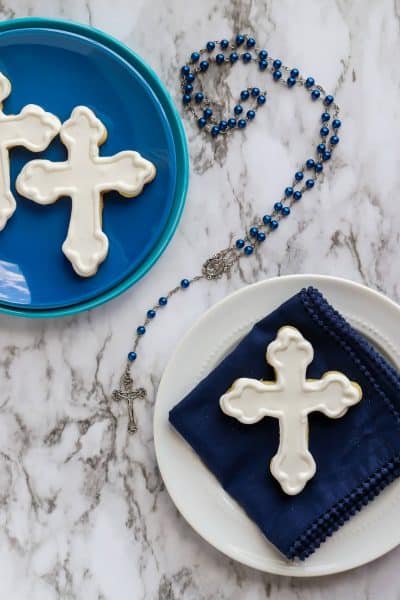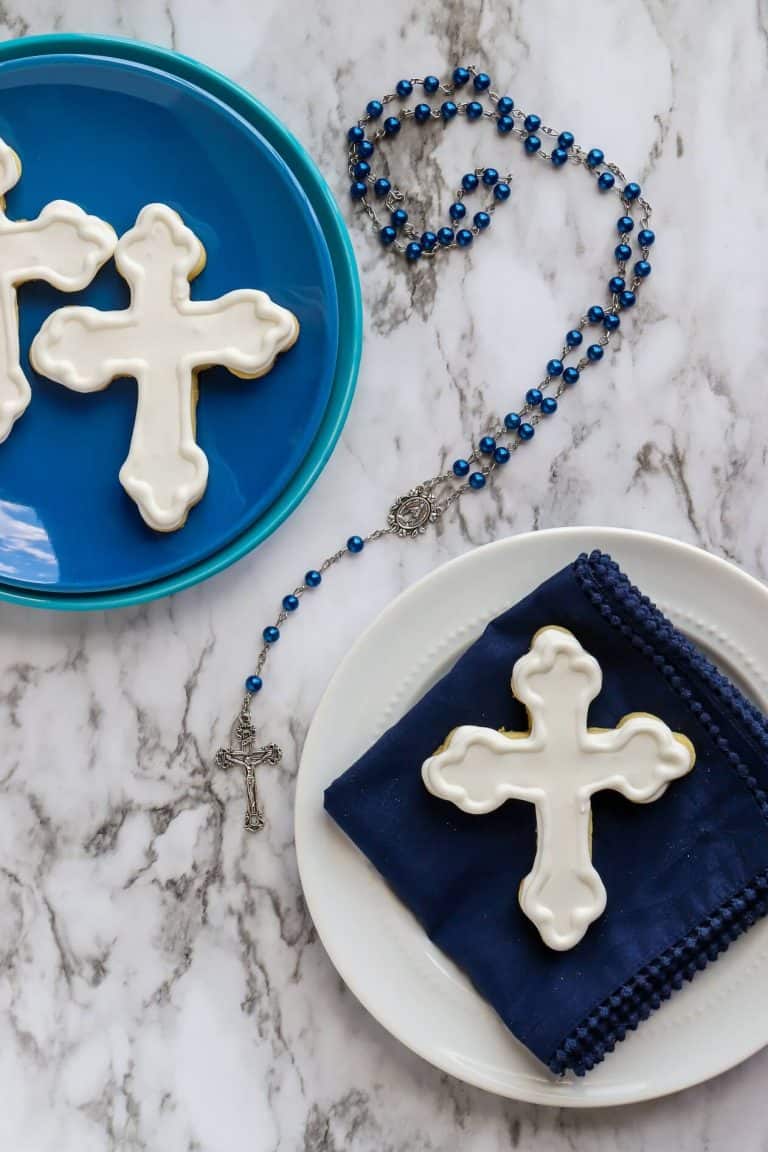 Cross Cookies
Cross cookies are sweet and simple decorated cut out cookies. It's first communion and confirmation time here at our house and these cut out cookies are perfect for your religious celebrations. Look how easy it is to decorate the cookies with a white royal icing.
These would also be wonderful cookies for a baptism, cookies for a christening, or cookies for a first communion.
How do I make Cross Cookies?
Start with a basic cut out cookie and use your favorite cross cookie cutter. I used two different cookie cutters. This basic cross cookie cutter and this slightly more decorative St. Nicholas' Cross cookie cutter.
Roll your dough about 1/4 inch thick then cut out your cross shapes. The key to consistently sized cookies is to refrigerate your dough both before rolling and then again before baking.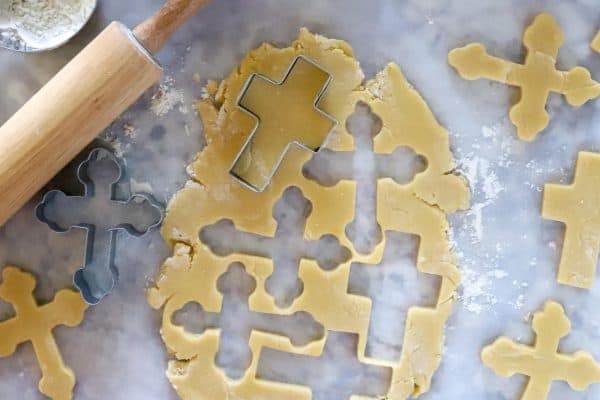 How do I decorate Cross Cookies?
Icing these cross cookies can be as simple or as elaborate as you'd like. A basic, white cookie is elegant. Adding layers of white icing either as an outline or as intricate designs would work well. Small roses, a child's name, or even a monogram would add a personal touch.
Sticking to a basic white decorating theme is ideal if you are new to using royal icing. Begin by outlining the cookie with a slightly thick royal icing then go back and fill in the space with a thinned royal icing. A teaspoon of water is usually all it takes to thin royal icing to a good filling consistency.
Let the icing dry for about 20 minutes then add a second outline on top for a decorative touch.
For what occasions could I make Cross Cookies?
These cookies were part of a gift for my son's religious school teacher.
They also make easy favors at:
first communion
baptism
christening party
Easter
other religious celebrations
Wrap them individually in bags and tie with a festive bow.
Pin these beautiful cross cookies for another time!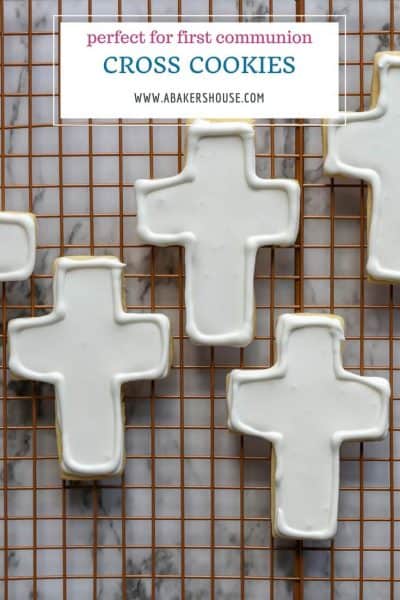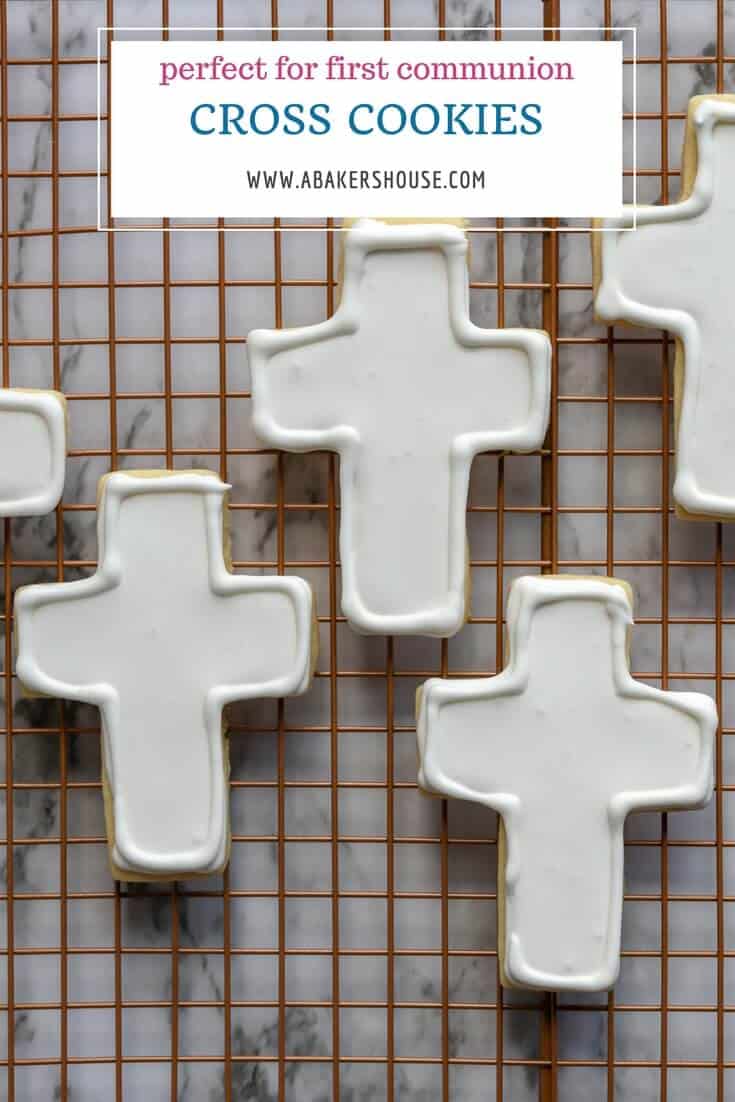 Are you ready to try your hand at more royal icing decorated cookies? Here are some good ideas:
We are a participant in the Amazon Services LLC Associates Program, an affiliate advertising program designed to provide a means for us to earn fees by linking to Amazon.com and affiliated sites.
BAKING SUPPLIES YOU MAY NEED:
Meringue Powder for the Royal Icing