Honey Oat Granola bars combine quality ingredients into the ease of a granola bar. Granola bars come in all shapes and sizes and making them at home allows you to customize the ingredients. It also provides the peace of mind of know exactly what you've put into the bars– no funny, long chemical-looking words that you can't pronounce.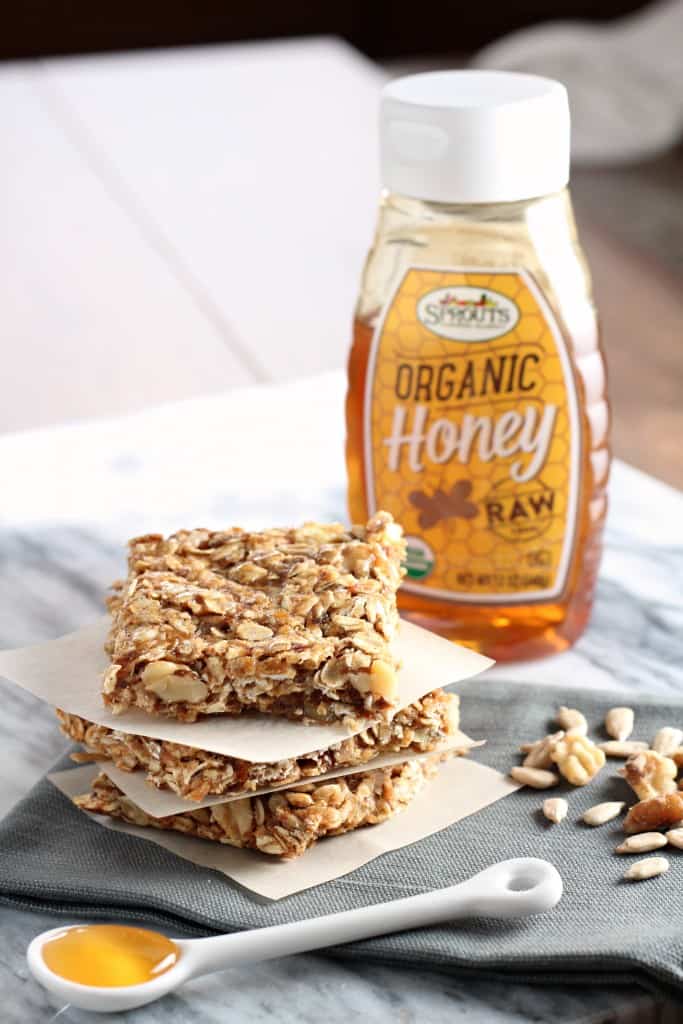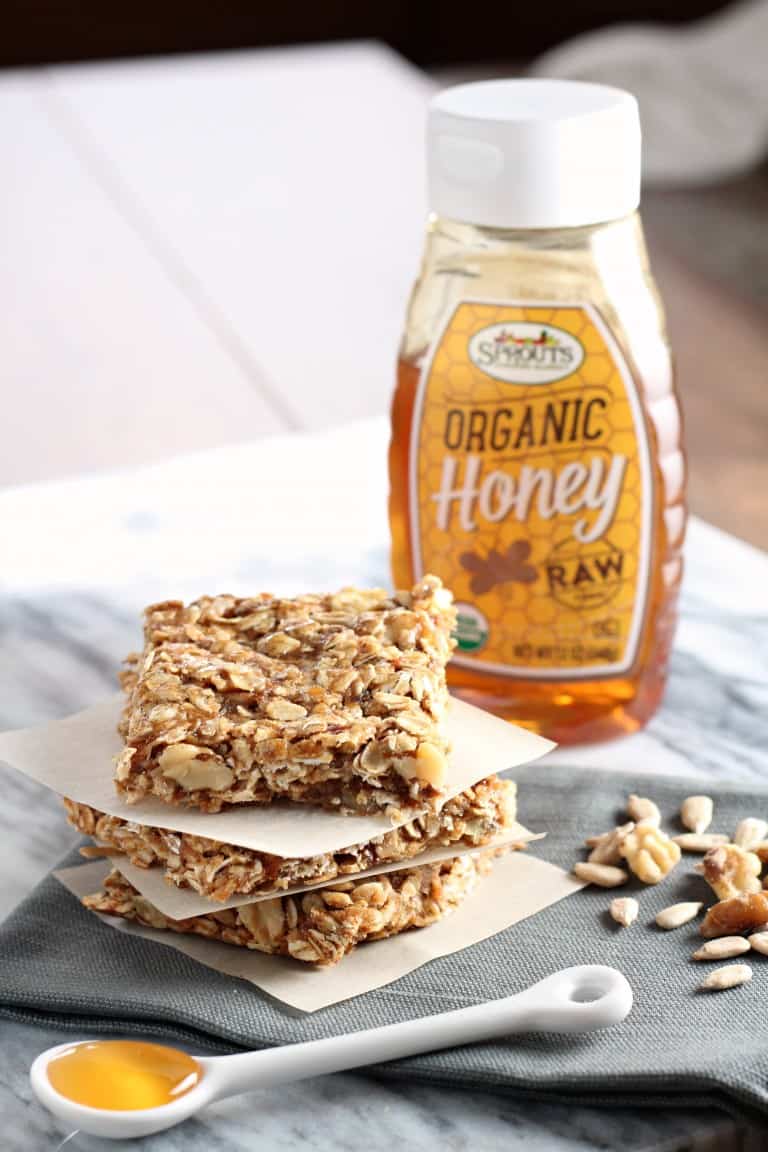 For these granola bars I partnered with Sprouts Farmers Market and visited my local store in Colorado, one of more than 200 stores across the United States.
I enjoyed shopping in the bulk food section which was filled with nuts and dried fruits. There were so many options I had trouble narrowing down my ingredient list! The aisles offered staples that I added to my pantry including the organic honey highlighted in these granola bars.
For those of you who need certified gluten free items, the bulk section is not the safest place to shop. Contamination is possible. You would be better off buying your ingredients packaged and Sprouts has plenty of options in that category too.
With summer break quickly approaching and outdoor adventures calling, making these granola bars at home is a nice way to involve your family in preparing healthy snacks to refuel you along the way.
Granola bars pack well for road trips, picnics and visits to the pool. Add your family's favorite ingredients like dried fruit, different nuts and even a sweet bite from chocolate chips. Wrap them individually in parchment paper and store in an air-tight container.
What's your go-to combination for granola bars? Let me know if you make a batch at home for your family! I love making homemade Aussie bites– have you tried them? Get the recipe here. Another gluten free recipe for cookies and bars is this recipe for hermit bars. Which one will you try first?
Baking with honey is a great alternative to using granulated sugar. Try these recipes with honey too: Honey Oatmeal Muffins and Honey Spice Bread.
Here are more granola recipes you'll enjoy!
Thanks to Sprouts Farmers Market for sponsoring this post. I am so pleased to collaborate with them on this recipe. Please note that all opinions are my own.