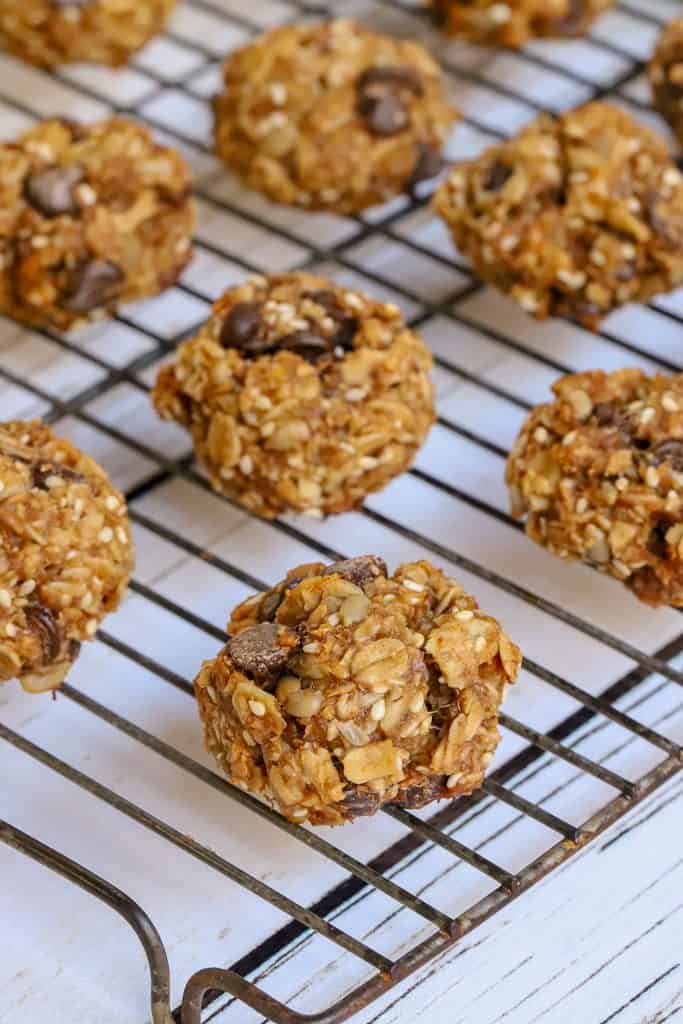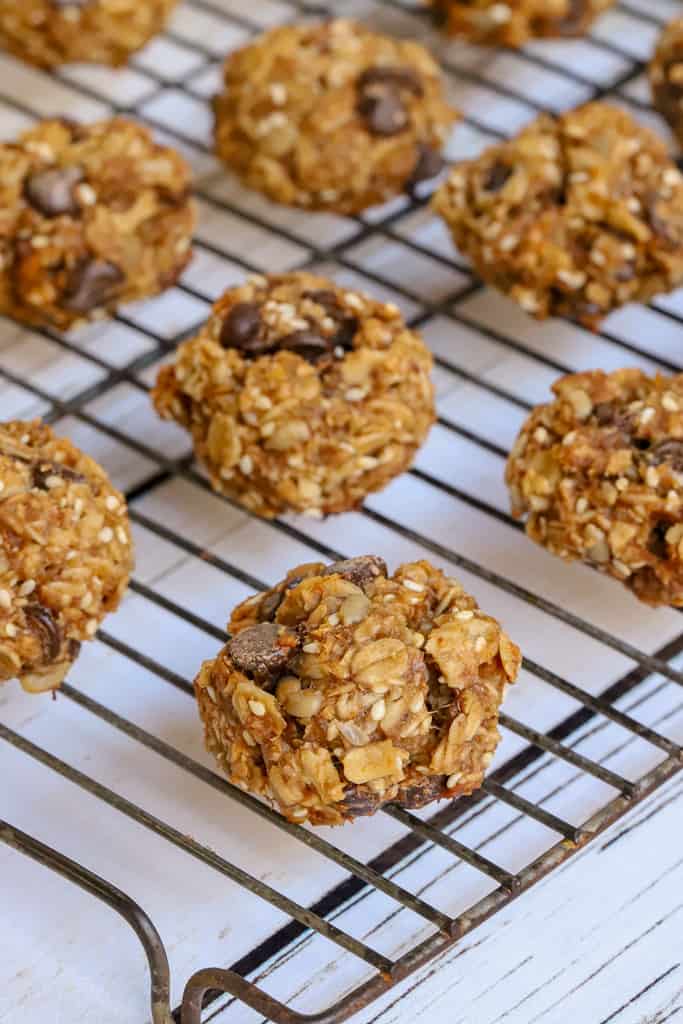 Breakfast cookies. Yes, I went there. Cookies for breakfast? Why not? When you combine bananas, granola, organic peanut powder and a touch of sweetness with dates and a few chocolate chips, you have a great breakfast cookie.
Start your day with these guilt-free bites. The chocolate version always gets my vote—use the chocolate peanut powder and include the chocolate chips. If you prefer no added sugar, use the original peanut powder and leave the chocolate chips out.
Pancakes are another good way to start the day– you'll love this recipe for whole wheat banana pancakes.
Sprouts Organic Peanut Powder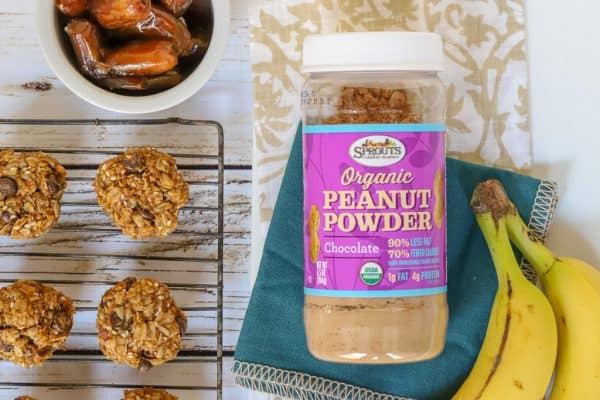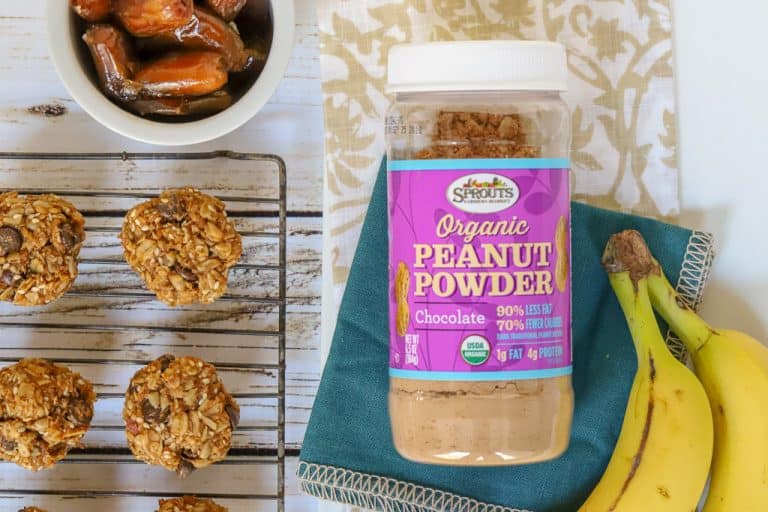 Have you baked with peanut powder before? I worked with Sprouts on this sponsored post for breakfast cookies and used their organic peanut powder to add protein and flavor while cutting out the fat of traditional peanut butter.
Their powder is offered in Original and in Chocolate. Since the powder is for baking, for smoothies, and other recipes, you'll find many reasons to use this specialty product. It is gluten free, vegan and low in fat. How will you use peanut powder? Check out the recipe below.
Are you on Pinterest? I am! Join me there by saving this pin to your boards.
Need more breakfast ideas using Sprouts products? Try Spinach Pancakes or Overnight French Toast Bake, or French Toast Muffins.
Here's a shout out to a local Colorado company, Boulder Granola. Find their 12 oz package of Original Granola in this recipe.
Here are more granola recipes you'll enjoy!
Please note that this is a sponsored post. I developed this recipe in partnership with #Sprouts Farmers Market; ingredients were purchased at my local Sprouts store. I was compensated for my participation and all opinions are my own.