Easy Coconut Macaroons are chewy, baked, sweet bundles of coconut, sugar, and egg whites. Perfect for Passover dessert or for our gluten free dessert lovers!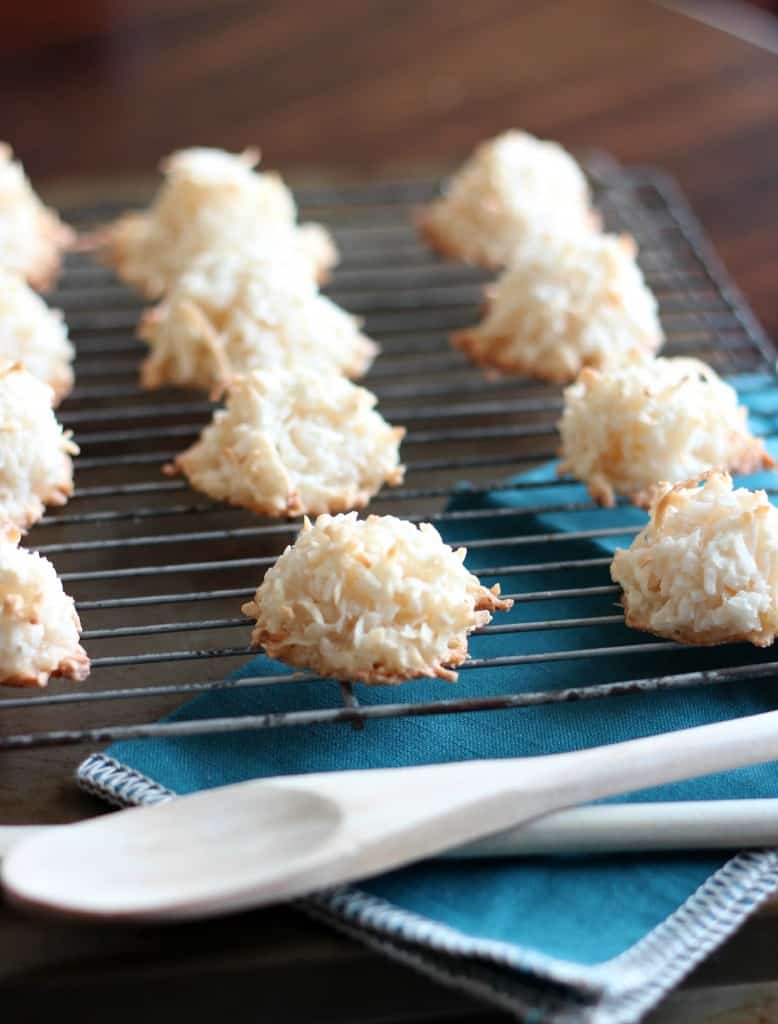 Passover is approaching and my friend hosts quite a feast for her family and loved ones. It sounds like she has been doing this for years and is well prepared– I think she told me she will cook at least 6 briskets along with flourless chocolate cake and a long list of other dishes like this apple cake for Passover. Coconut macaroons are the perfect addition– I hope she enjoys this batch from me along with her other Passover desserts.
What is the difference between macaroons and macarons?
Let's start with these easy coconut macaroons. Macaroons are chewy, baked, sweet bundles of coconut, sugar, and egg whites. They are not to be confused with the similar-sounding macarons, the French cookie creation. I buy coconut macaroons year round my local grocery store and am happy to learn how easy they are to make at home.
How do you make macaroons?
Some macaroons recipes have egg whites whipped until soft and fluffy or some recipes for macaroons require sweetened condensed milk. I use the egg white method here.
Bake these coconut haystacks with only 5 ingredients:
egg whites
salt
sugar
shredded coconut
vanilla
First, whip the egg whites with an electric mixer until soft peaks form. You could instead use a stand mixer with the whisk attachment. Next add the salt and sugar and blend. Fold in the coconut and vanilla extract with a silicone spatula until well combined.
Use a cookie scoop or 2 teaspoons to form the little coconut haystacks. Cover your baking sheets with parchment paper. Space out your coconut macaroons on the baking tray and then bake at a low temperature of 300 degrees F in the oven until golden brown.
Simple enough and because there is no flour in the recipe, these easy coconut macaroons beauties are perfect for a Passover treat or for a gluten free cookie recipe.
Variations on Macaroon Recipes
Macaroons dipped in chocolate would be nice
Adding a bit of orange zest to the coconut mixture to bake citrus macaroons
Swap almond extract for vanilla extract for almond macaroons
Fold in a cup of mini chocolate chips to the macaroon batter
How will you make your macaroons?
Enjoy this easy coconut macaroon recipe!
Pin this recipe for coconut macaroons for later!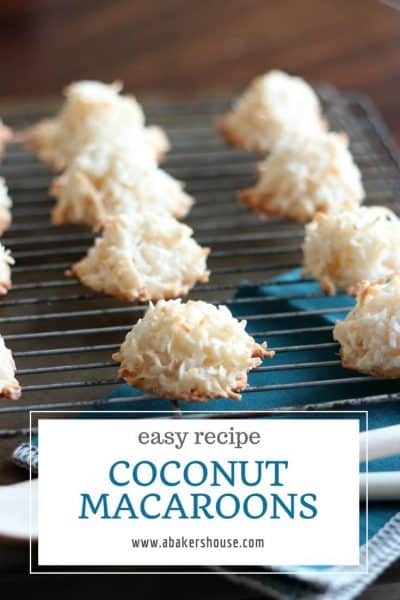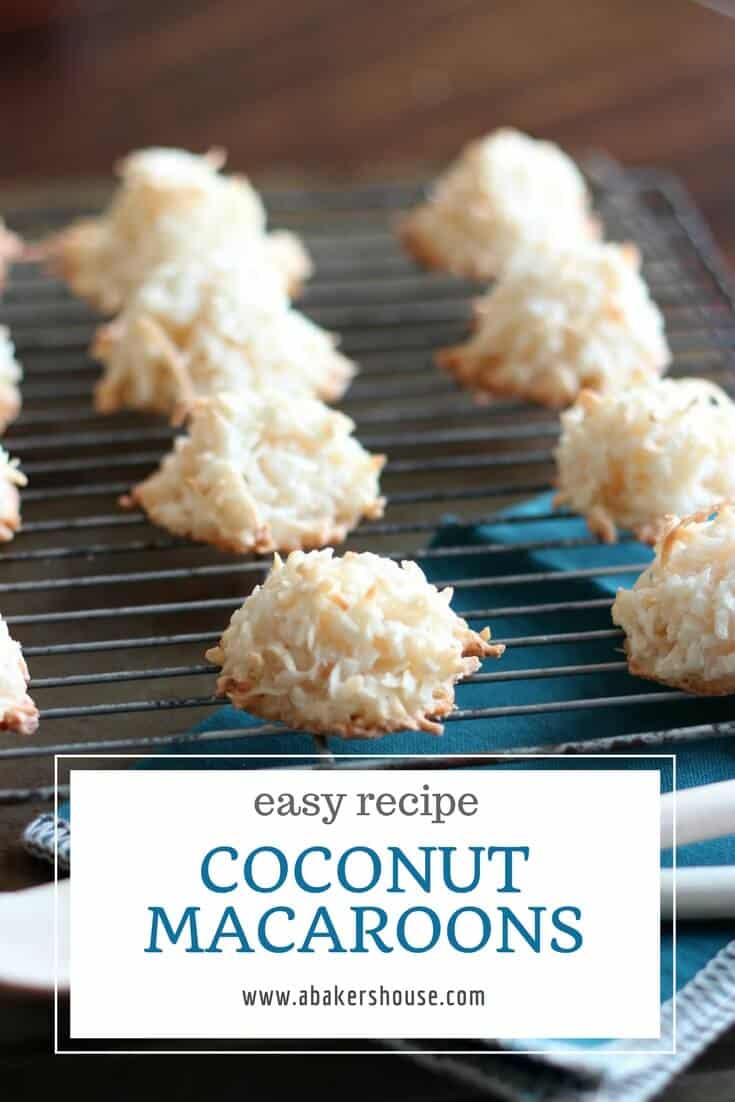 Here are more gluten free recipes you'll enjoy!