I have nothing but praise for recipes from America's Test Kitchen and their Oatmeal Fudge Bars are no exception. They are easy to make and even easier to eat!  These are fudge bars with a hint of coffee, just enough coffee to deepen the chocolate flavor without overtaking it.
I adapted their recipe to reduce its size to an 8 x 8 pan but otherwise didn't make significant changes. You can find the original recipe on page 274 in the book, "Menu Cookbook: Kitchen-Tested Menus for Foolproof Dinner Parties" by America's Test Kitchen.
Ingredients
Crust and Topping:
3/4 cup oats
3/4 cup brown sugar
1/2 cup flour
1/2 tsp baking powder
1/4 tsp baking soda
pinch of salt
6 TB butter, melted and cooled
Step 1. Mix the above ingredients together then reserve 3/4 cup of the mixture to be used later as the topping. Place the rest of the crumb mixture into an 8 x 8 pan which is lined with foil and greased. Bake at 325 degrees F for 8-10 minutes then cool for an hour.


Filling:
1/4 c flour
1/4 cup brown sugar
2 tsp coffee powder (I used a Starbucks Via single serving sample)
1/4 tsp salt
1 1/2 cups chocolate chips
2 TB butter
1 egg
Step 2. Melt the chocolate and butter in the microwave, cool slightly. Add the egg then stir in the dry ingredients. The chocolate mixture will be thick, spread it on top of the partially-baked crust then top with the reserved crumb topping. Bake at 325 degrees F for 25-30 minutes.
Let cool then cut into squares.

I linked up to http://www.sugaranddots.com/ and to http://www.houseofhepworths.com/2012/05/09/hookin-up-with-hoh-99/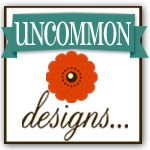 I also linked to Skip to my Lou, Tip Junkie and more but had a computer glitch and this post was deleted…I'll try to update the links again to the various linky parties.