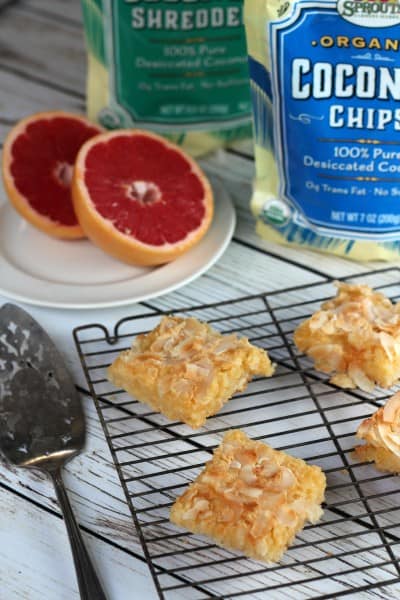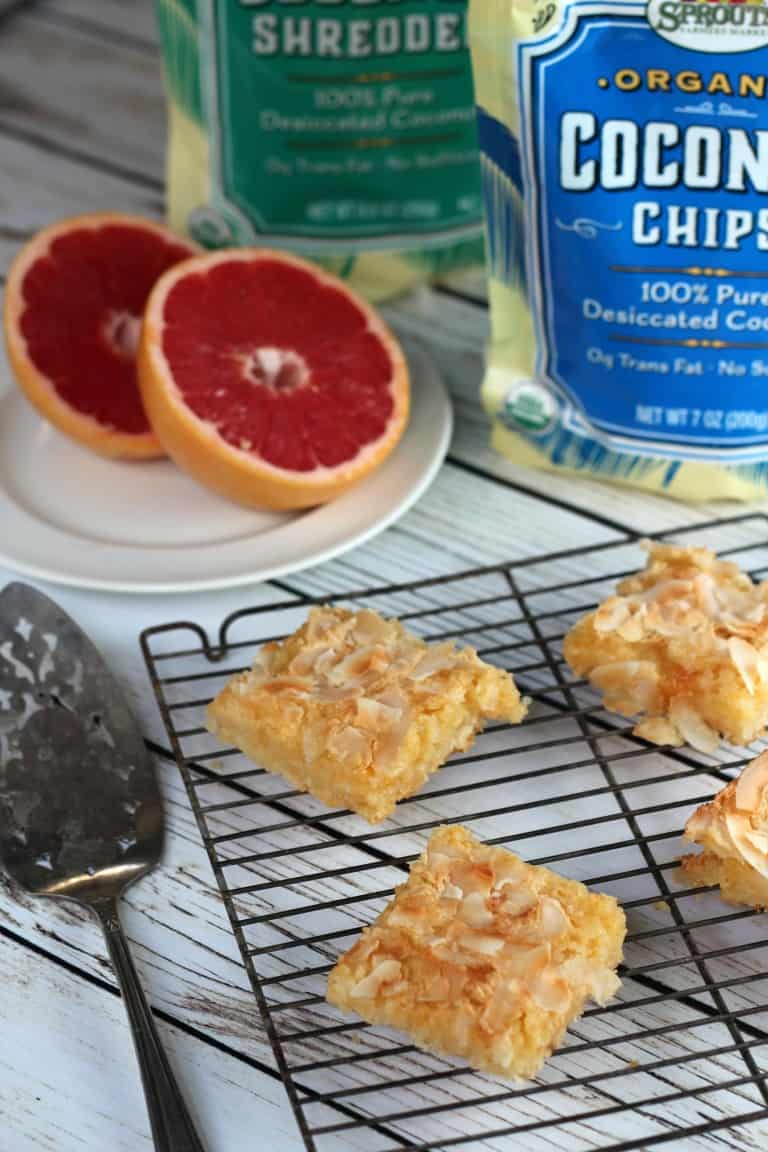 Are you looking for a bright burst of citrus to liven up your desserts this winter? You will find it in these coconut grapefruit squares! Working with #Sprouts Farmers Market this month, I created this recipe that highlights grapefruit. My local Sprouts offers Wonderful Sweet Scarletts which are a gorgeous variety of red grapefruits grown in Texas. Grapefruits are an excellent source of vitamin C and also contain vitamin A. Honestly, eating a grapefruit on its on is a good addition to any meal but if you want to capture that grapefruit flavor in a dessert, these squares are the way to go. I started with an old recipe my grandmother shared with me long ago for lemon squares and then transformed it with grapefruit and coconut. Shredded coconut blends beautifully in this shortbread crust and the coconut chips layer a welcome crunch on top of the grapefruit filling.
Looking for a grapefruit recipe with a twist? Try this grapefruit brulee, a fantastic cross between breakfast and dessert!
here to find the full recipe on the Sprouts Brand site.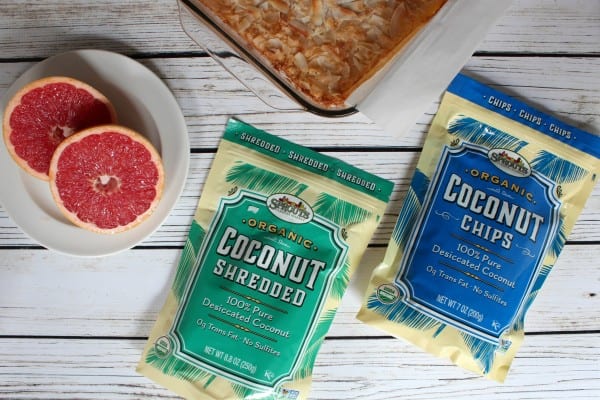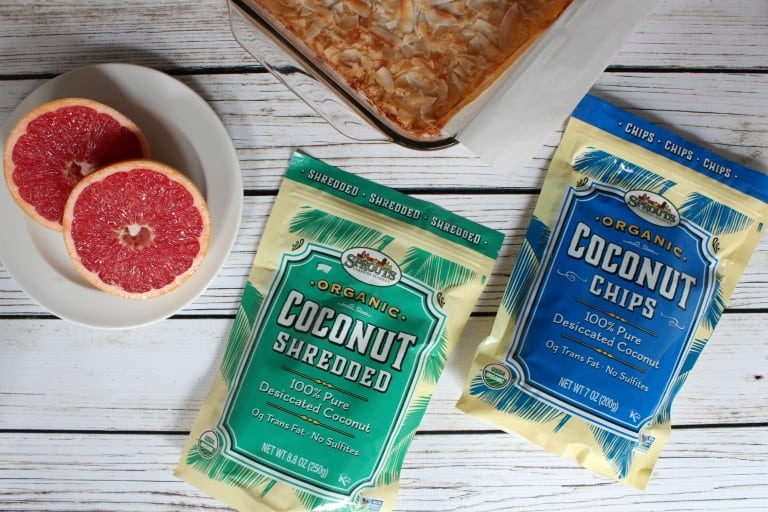 Looking for more recipes for dessert bars and dessert squares? Try Blueberry Squares or Lemon Squares.
My thanks to Sprouts for sponsoring this post. I was compensated for the development of this recipe and for the use of Sprouts Brand products. Although I used Wonderful Sweet Scarletts in this recipe, I am not working directly with their company; I purchased their product at Sprouts. All opinions are my own.