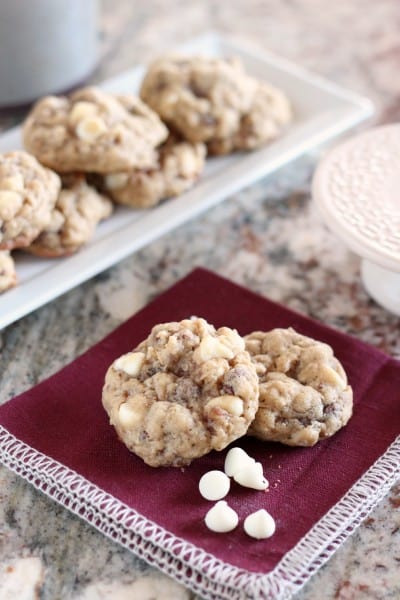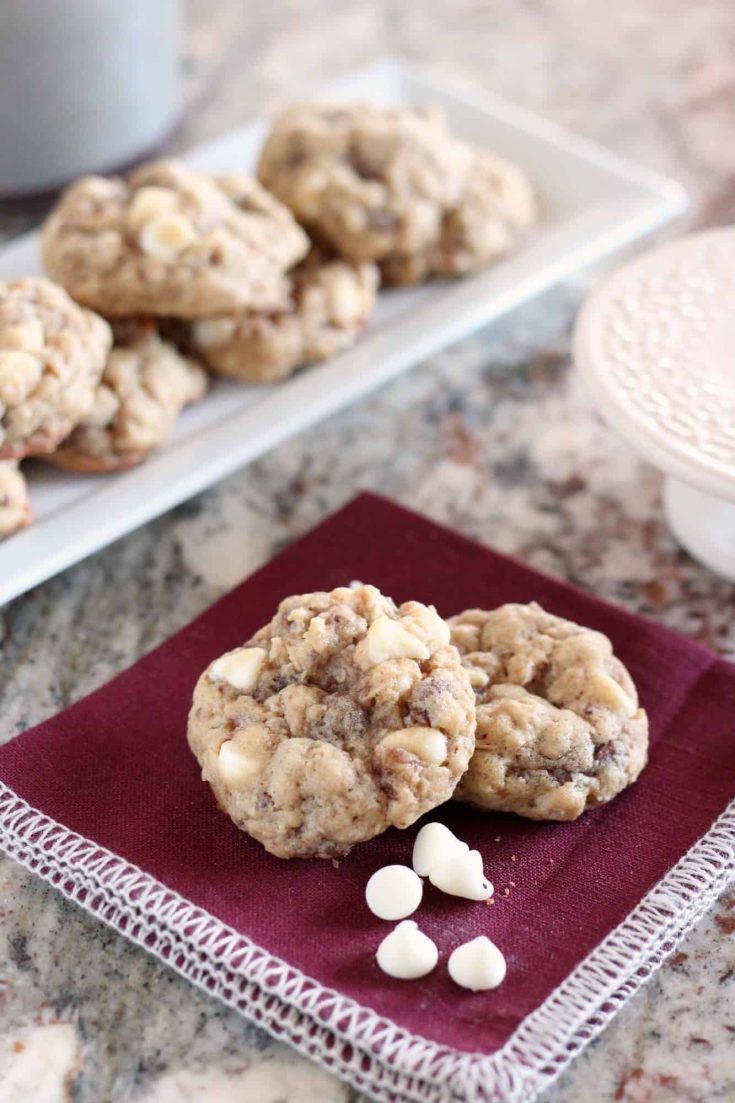 It's cookie-baking time again! I'm enjoying the group, Creative Cookie Exchange, where we bake cookies each month based on an ingredient or theme. The theme this month is White Chocolate! White chocolate often takes a back seat to other ingredients but it can shine on its own when given the chance. If you want to see all the ways white chocolate can be used to make terrific cookies, you have come to the right place!
Here are Oatmeal Cookies with White Chocolate Chips and Toffee Bits. I like the sweetness that the white chocolate adds to the oatmeal cookies and the toffee, well…you can't go wrong with toffee bits! Dried cherries or cranberries would have been a nice alternative too instead of the toffee if you would like to make more of a trail mix flavored cookie.
My original batch used only 3/4 cup of white chocolate chips. I found this was not a case of less means more. More means more when it comes to cookie goodness so I rounded the amount of chips up to a cup, a heaping cup at that. The final recipe is a mish-mash of two of my go-to, standard recipes taken right from the packaging of chocolate chips and of oats: Nestle Tollhouse Chocolate Chips Cookies and Quaker Oats Oatmeal Raisin Cookies.