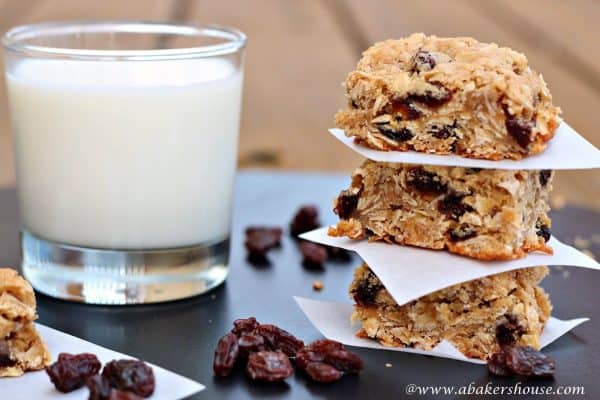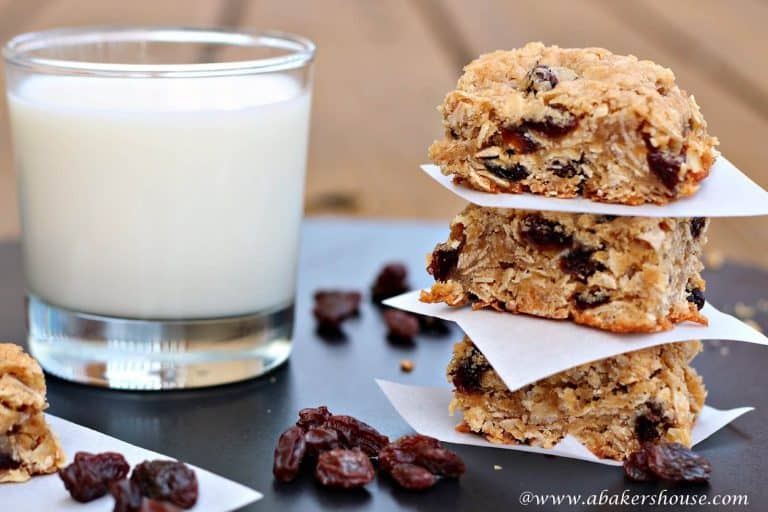 Oatmeal Raisin Bars are a perfect snack to make and take on the run. Sometimes the combination of oats and raisins can be just as tempting and as tasty as chocolate. This recipe is one such example.
Yes, you might say it is the stick and a half of butter that brings these oatmeal raisin bars to the same level as a chocolate brownie and you might be on to something…but I think it is the chewy texture of the raisins in this oat-filled snack that will keep you reaching for a second and then a third and so on.
This particular recipe for Oatmeal Raisin Bars comes from Martha Stewart's website. She has an assortment of cookies and bars offered among her seemingly endless list of recipes.
This oatmeal raisin recipe stood out to me for a couple of reasons: it comes together quickly. Mix all of the ingredients in one bowl, press into the buttered pan and pop these into the oven for 30 minutes. Done.
Another highlight is that this recipe serves a group for many occasions—a snack for kids after school, for moms meeting for coffee, for a picnic, for a family dinner. You can't go wrong—people love these oat bars!
Click through to see the full recipe on the Martha Stewart site. I'll share the ingredients here to show you that you likely have all of these ingredients at home and can make these today.
If you like making cookies and bars, you'll enjoy this recipe for Hermit Bars which is also originally from Martha Stewart. And if you have more oats ready for baking, try these oatmeal recipe: