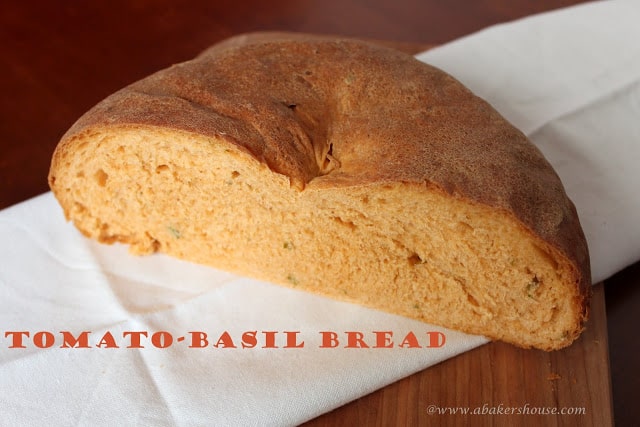 Tomato basil bread will have your home smelling heavenly as it bakes. Homemade bread victory! Especially when you are making a copycat of Panera Tomato Basil Bread recipe.
Oh this is such a pretty bread…not just tasty but truly something special to admire.
I can hardly believe how easy it was to make. I've had my share of bread flops.
I usually blame it on the altitude here in Denver, but, truth be told, that might not be the case. No reason to look for excuses on this bread—from start to finish the bread-making process was simple and hassle free.
I followed a recipe shared on the blog, The Keenan Cookbook. They did an excellent job presenting the recipe so I'll link to it here. I found their recipe while searching online for an imitation of Panera Bread's tomato basil bread. This bread satisfied that criteria and surpassed my expectations.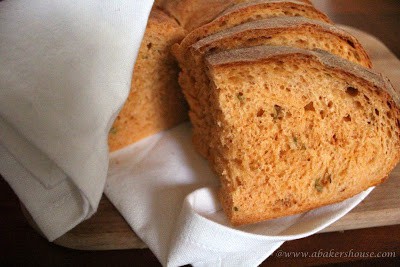 You do not need a standing mixer to make this bread. I mixed the dough in a bowl, kneaded it per the instructions, played tennis for an hour, then came back to find my dough happily ready for the next step. I am a beginner when it comes to making bread at home and this was SO easy! I can't wait to use it for grilled cheese, croutons, and more. I especially want to recreate the vegetarian sandwich that I ordered at Panera. I hope to share that success story here another time.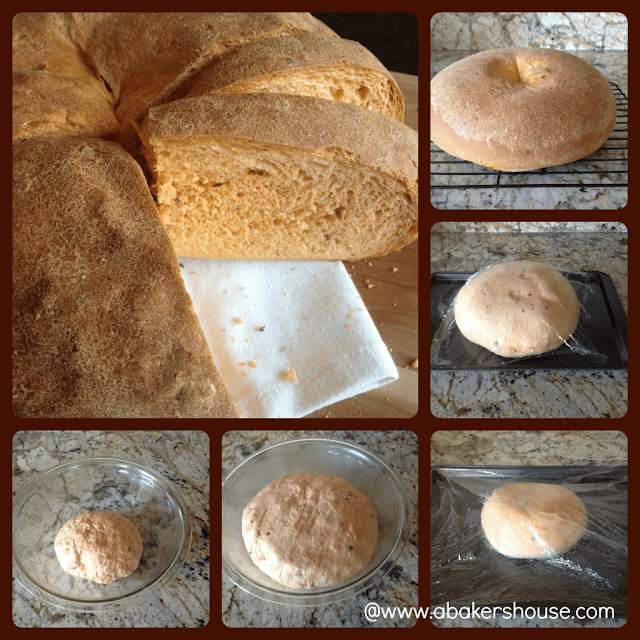 Here are more homemade bread recipes you'll enjoy:
This Italian Easter Cheese Bread is good all year long. Its rich dough and beautiful braiding makes it an eye-catching homemade bread recipe.
Simple Pita Bread is a recipe I baked with the virtual baking group, BreadBakers. Although no longer baking together, the group helped me dive into trying out different types of recipes at home.
Cheese and Chive Scones are a type of bread recipe for scones. No yeast is needed in the dough to create a lovely tea time treat. These scones go just as well with a bowl of chili as they do with a tea sandwich.
No bread baker is complete without an easy focaccia recipe like Quick heirloom tomato focaccia or this Cherry Tomato Focaccia. This might be the bread I have baked most often over the years.
Pin this Tomato Basil Bread recipe here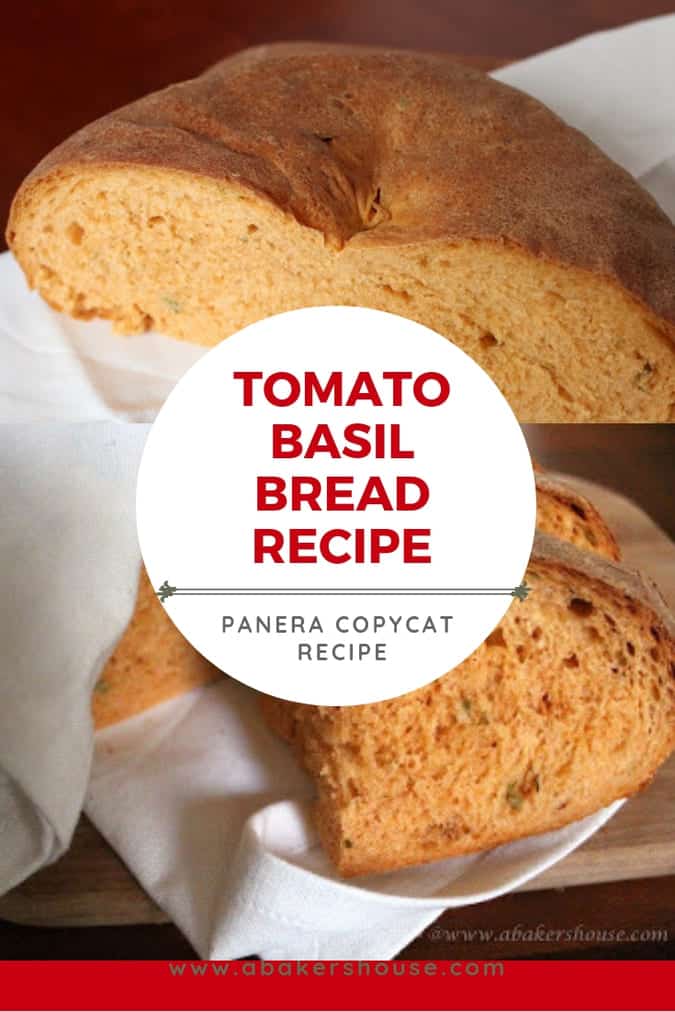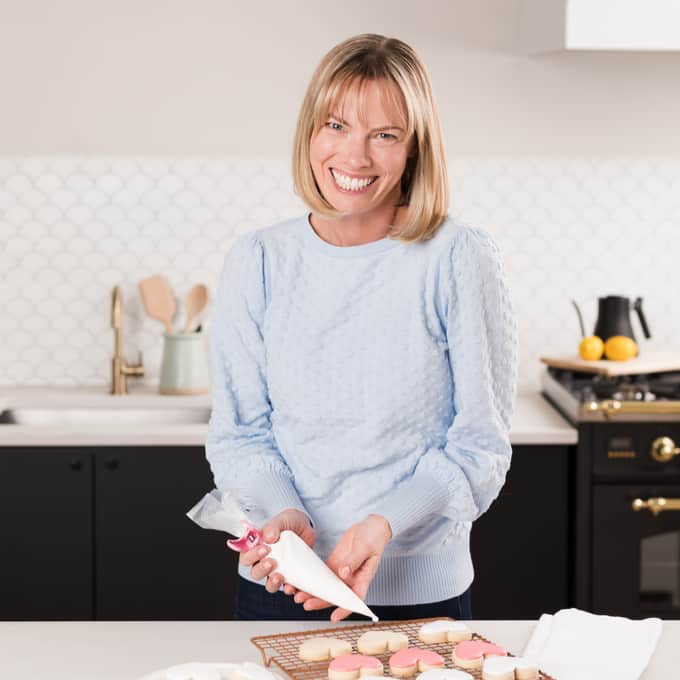 Holly Baker started the food blog, A Baker's House, in 2011. She is the writer, recipe creator, and photographer for the site. Holly loves to bake and shares recipes for gluten free food, canning recipes, as well as traditional desserts too. Her recipes and food photography have been highlighted by BuzzFeed, Reader's Digest, and She Knows.