A reliable sugar cookie recipe is a must in this season of baking! This recipe produces a dough that is easy to roll out and cookies that don't spread while baking.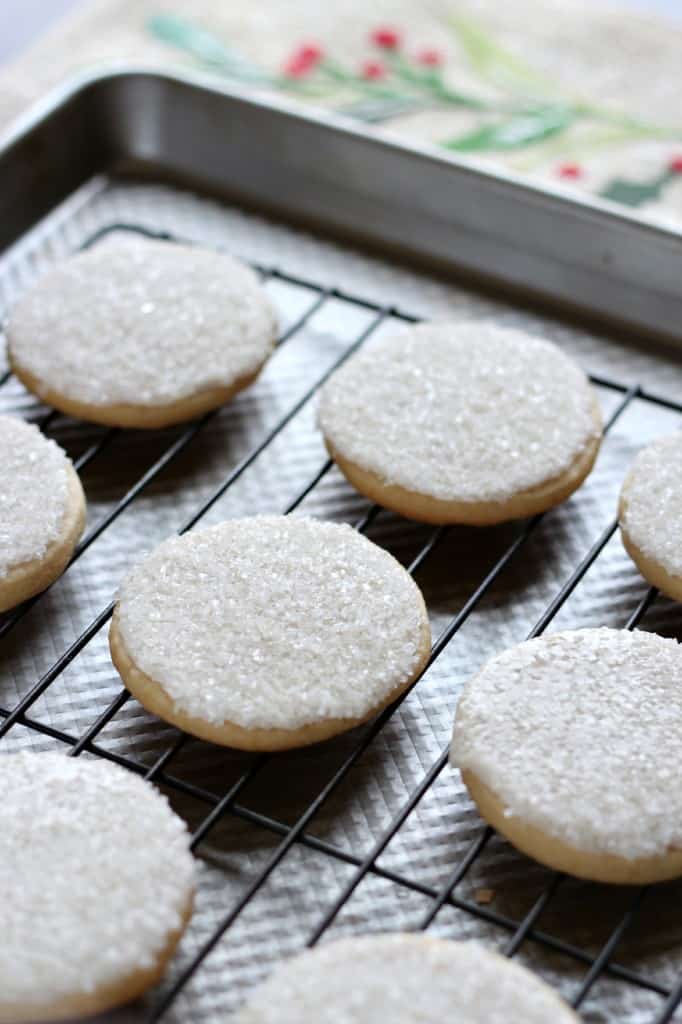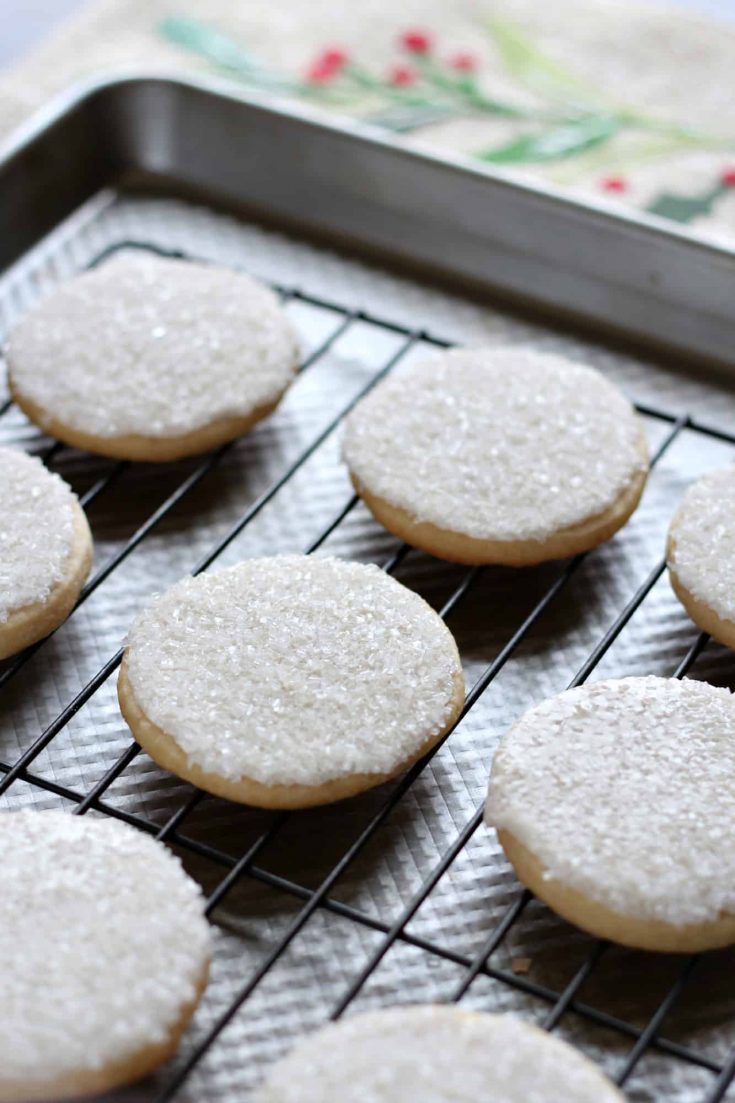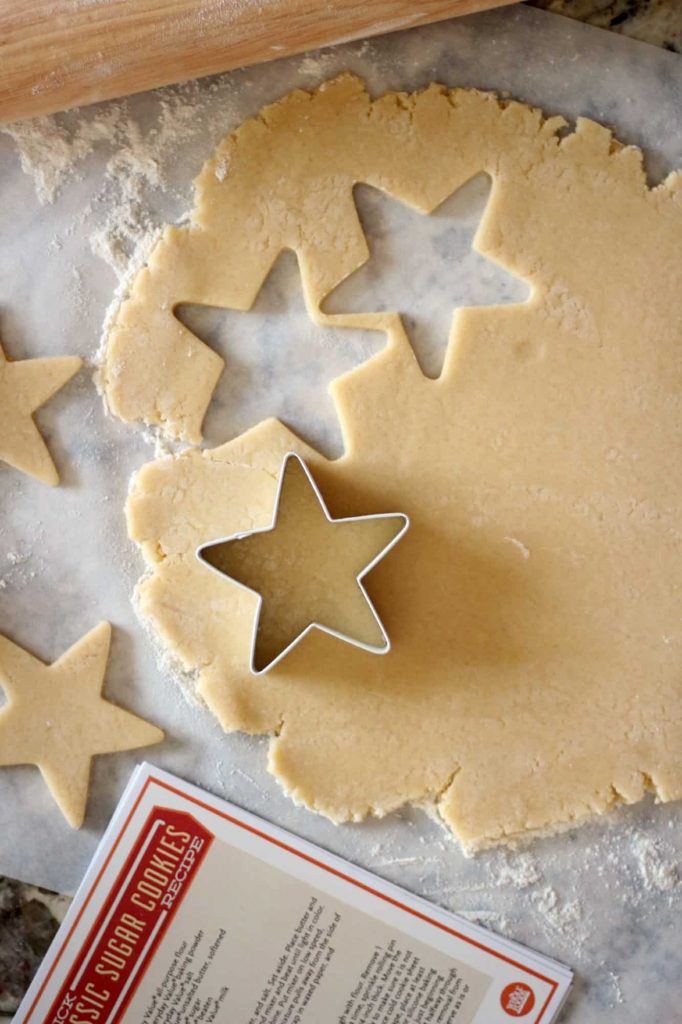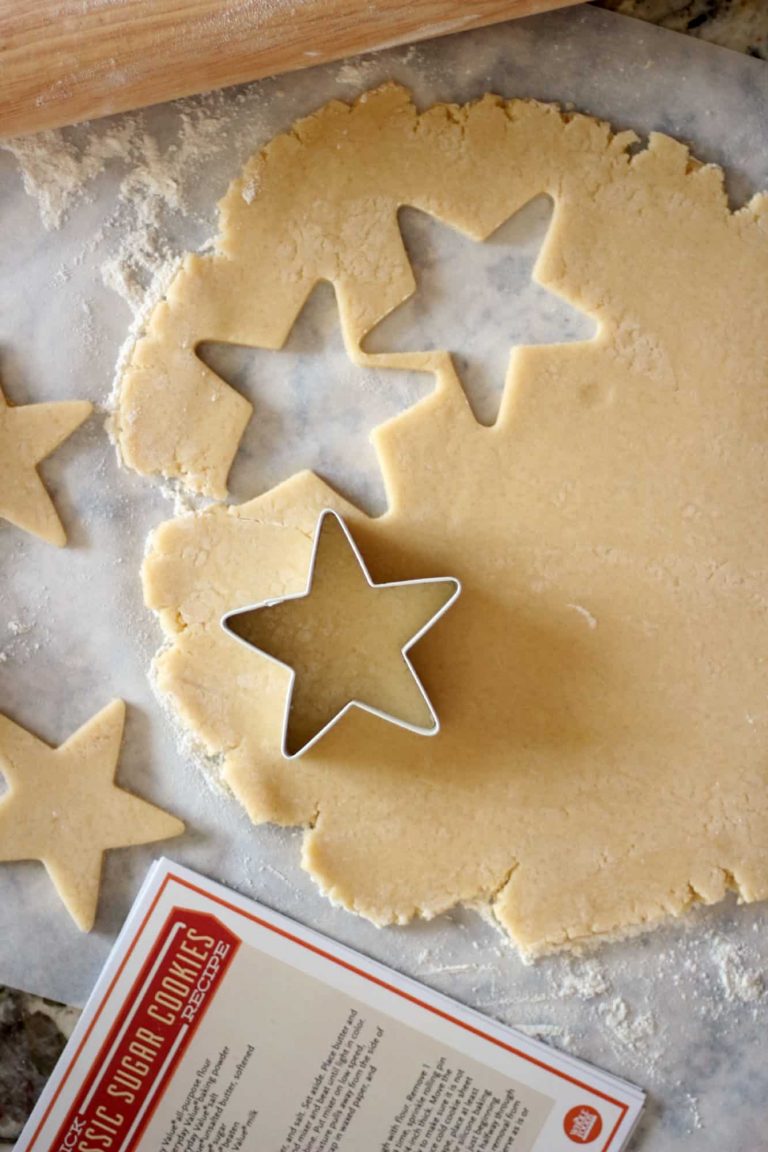 These cut out cookies are made with a Whole Foods recipe provided by Chef Elyse at the newly opened Bradburn Whole Foods. She gave a wonderful demonstration on cookie decorating and I can't wait to share more of her tips here.
The first bit of her cookie-decorating wisdom I put into action in my own kitchen was her suggestion of icing cookies with royal icing then dipping them into sparkling sugar (or sprinkles if you can't find sparkling sugar).
This is a quick way to dress up cookies without worrying about a pastry bag. Fast, easy and pretty– perfect! I used her technique to make these cut out cookies in three shapes– snowflakes, circles and stars. I really enjoy making decorated sugar cookies. Check out these New Year's Eve Cookies , baseball cookies, and these painted flower cookies.