Baseball cookies are a playful way to cheer on your favorite team. Whether it is for little league or the major leagues, these baseball cookies in the shapes of balls, baseball gloves, baseball bats, and baseball diamonds will surely bring home the win!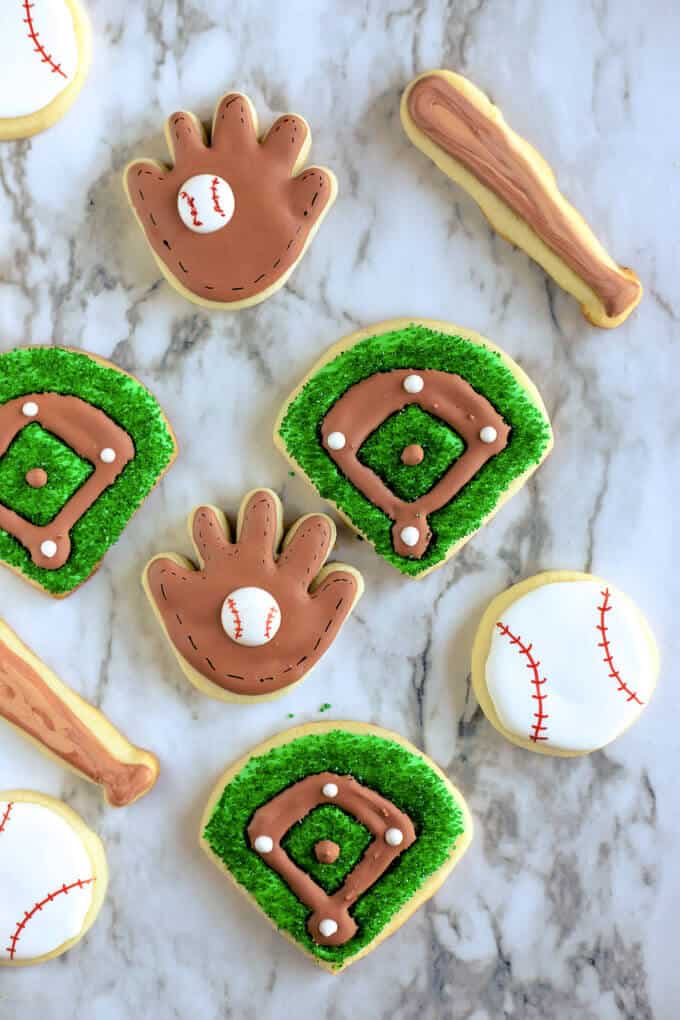 Baseball season goes on for months. In the major leagues opening day is months away from the World Series. The length of youth baseball seasons might feel similar for you baseball moms and dads out there. There is spring baseball, summer league, fall ball, and sometimes training over the winter too. So pretty much no matter what month of the year it may be, you can find a reason to make these baseball cookies!
How to make Baseball Cookies
Turning sugar cookies into edible art is easier than you think by using royal icing, sprinkles, edible markers, and a bit of creativity.
Start with the Baseballs
To get into the theme of baseball season with cookies, start simply with the baseballs. Serving only baseball cookies will get the theme of baseball across beautifully. A sugar cookie in a circle shape topped with white icing is as easy as it gets.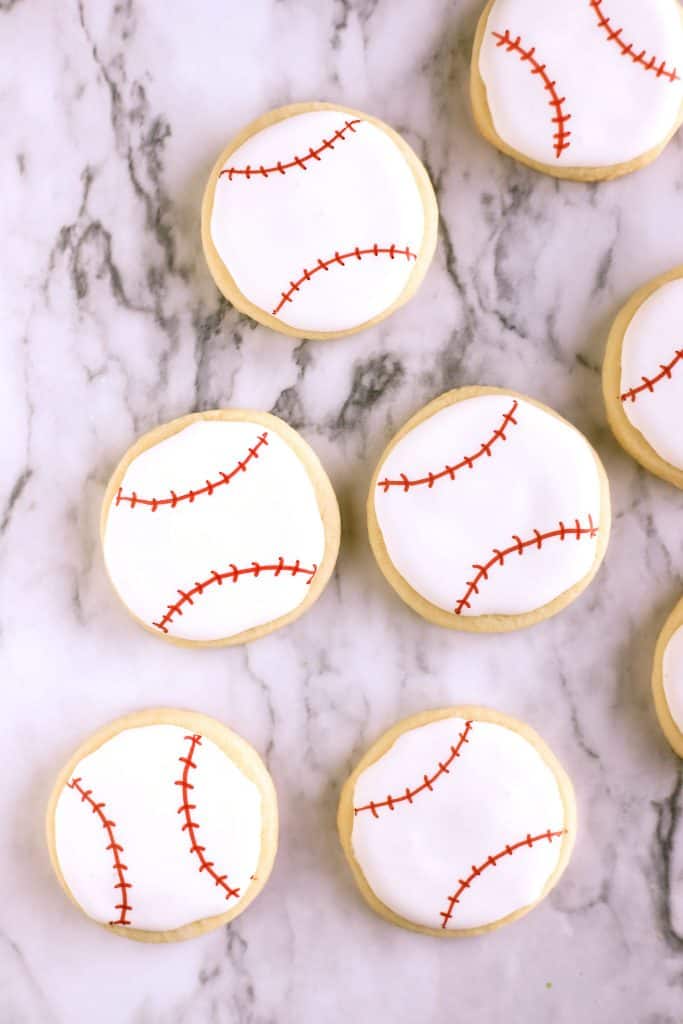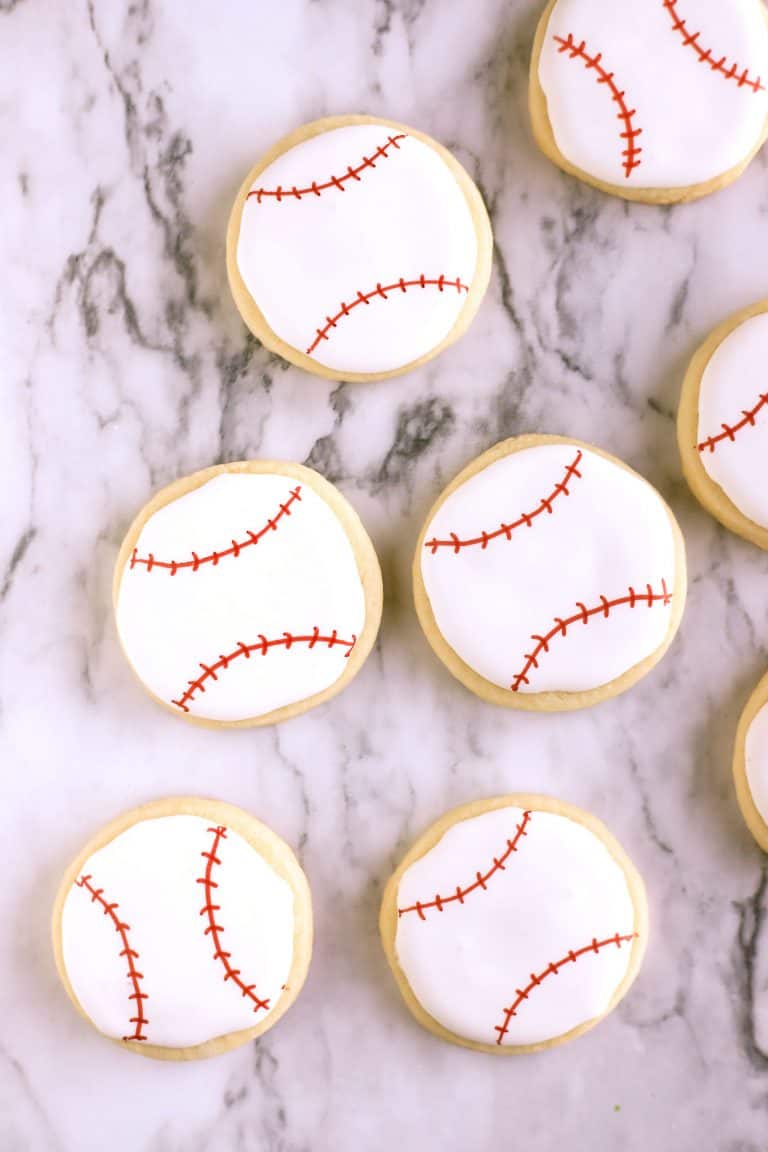 Add detail with Edible Markers
Tracing the baseball stitches on to your cookies after the white icing has dried overnight is easy to do using Wilton FoodWriter pens. First use a square template to mark the four spots where you'd like your stitches to begin and end. Trace the edge of a circular cookie cutter to make the arc that the stitches create. Add small dashes across the arc to put the stitches in place.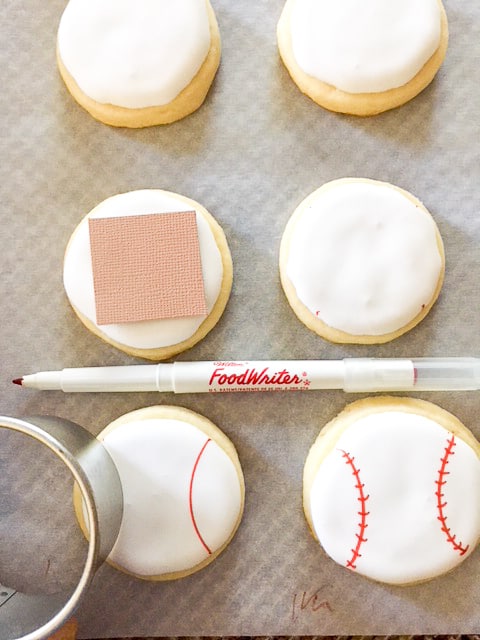 Baseball Bat Cookies
The baseball bats are the next step in adding interest to your platter of baseball cookies. Find a baseball bat cookie cutter like the one in this set. A short cut to creating that wooden look is to use two tones of brown royal icing then swirl them together with a toothpick. If that is too complicated, stick with one color. The idea will get across either way.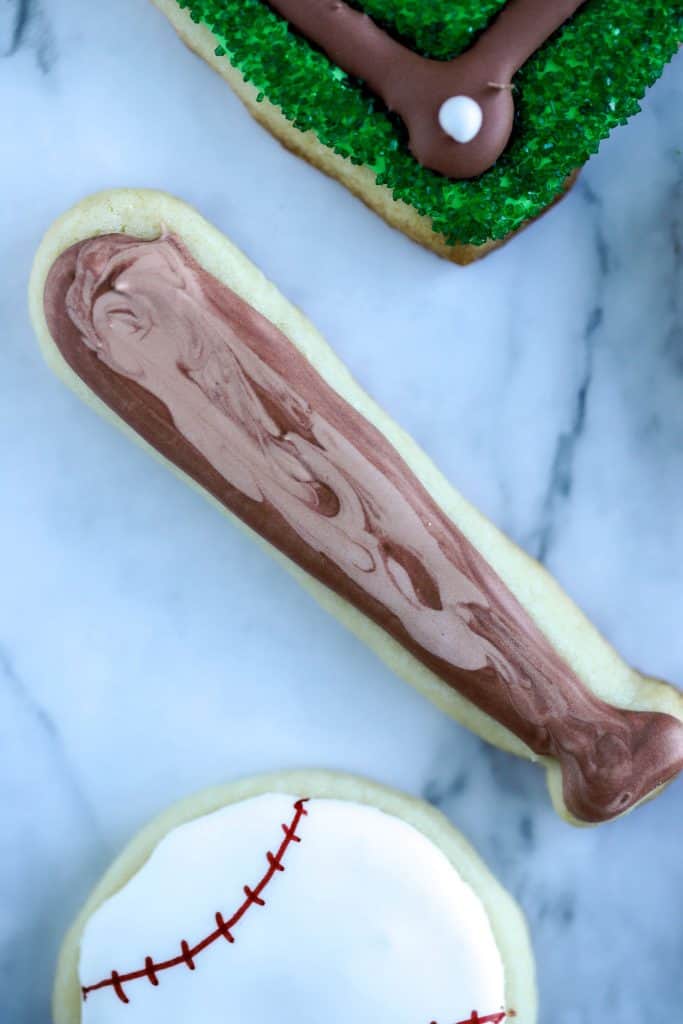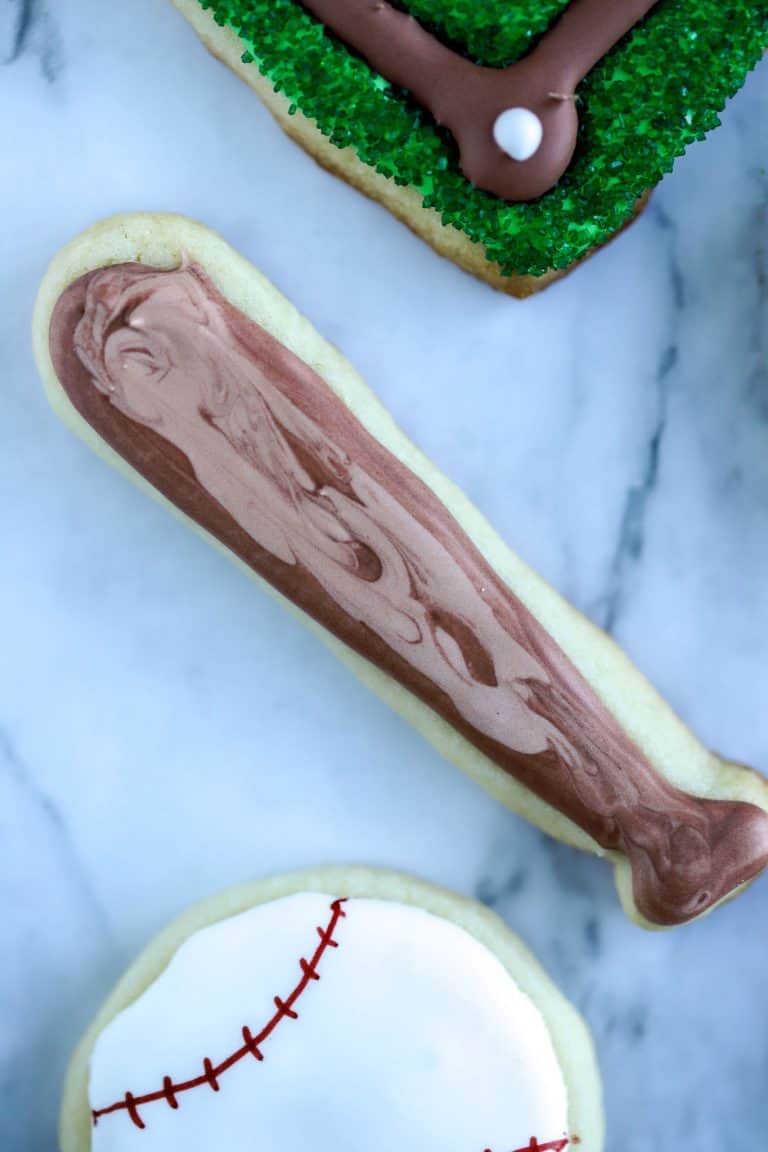 Baseball Glove Cookies
Baseball glove cookies are another addition in the theme of baseball cookies.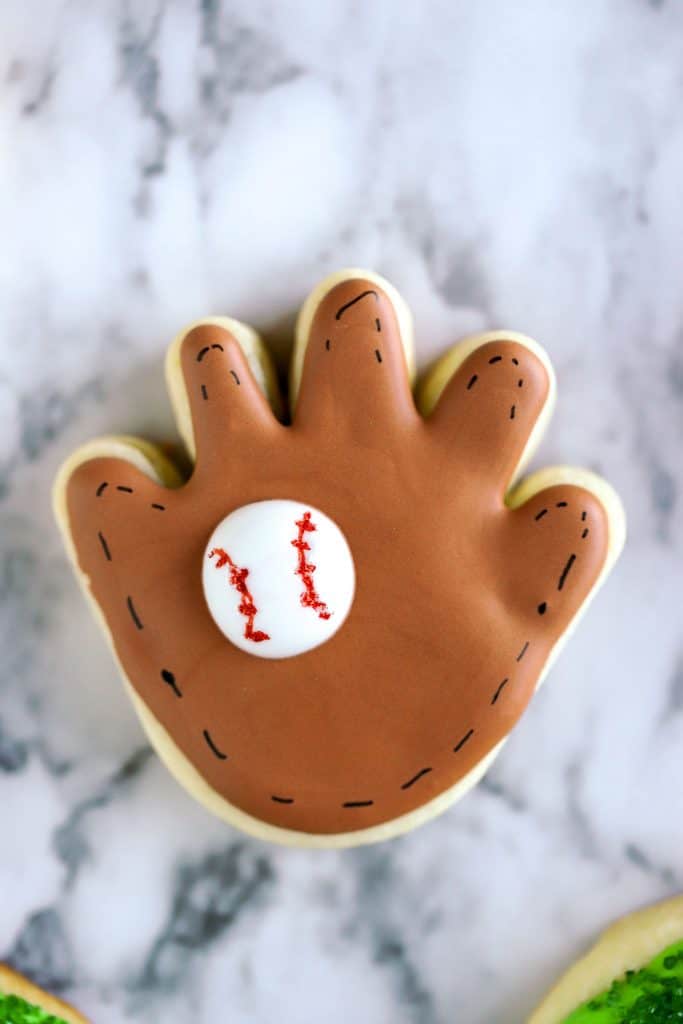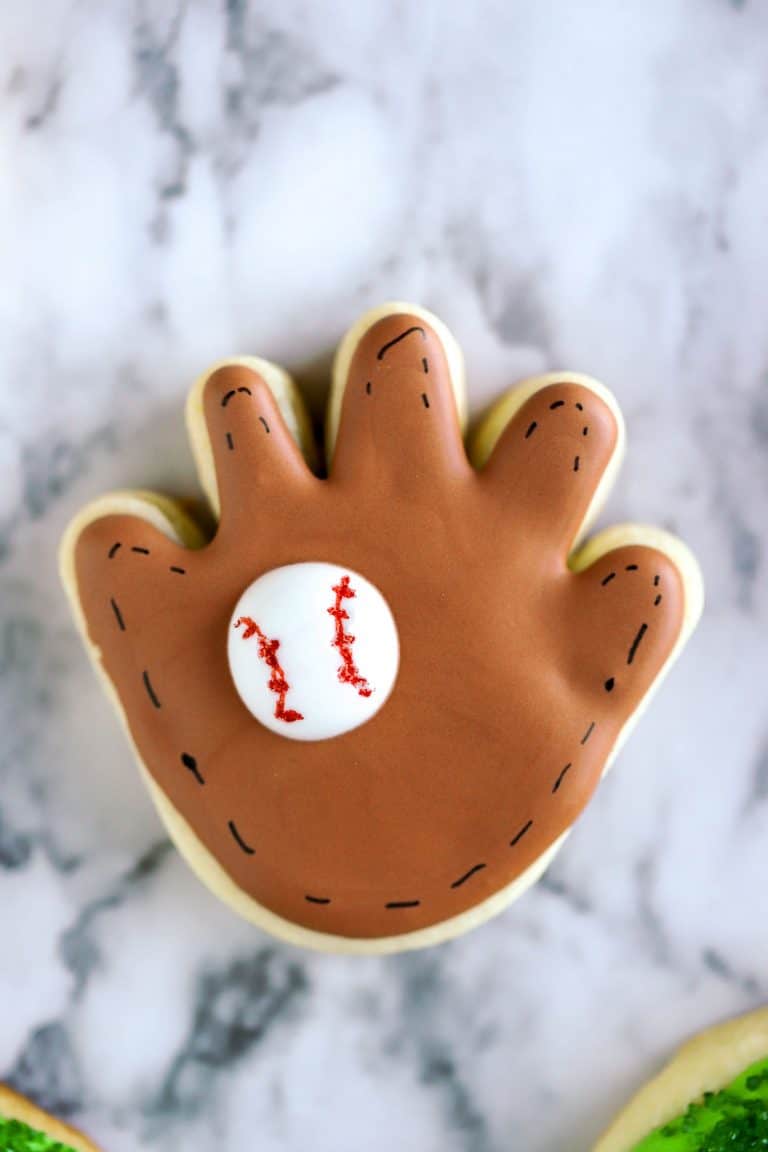 A baseball glove cookie cutter like this one is a good place to start. Decorate your baseball glove cookie with brown royal icing. Let it dry overnight then add black dashes for the stitching on your leather glove with a FoodWriter pen. I like the addition of a white royal icing made baseball in the center of the glove.
Baseball Diamond Cookies
Are you still with me? Great! These baseball diamond cookies are the best of the baseball themed bunch, if you ask me. I can't watch a baseball game on television now without analyzing how the stadium layout would best be reproduced as a cookie.
Creating the diamond shape is simple and takes a bit of imagination. Even the baseball cookie cutter set found here doesn't include a baseball diamond, but you likely have these shapes of a square and a circle in your cookie cutter collection.
Step one is to cut squares out of your cookie dough. Step two is to round the edge of the outfield with a circle cookie cutter. Simple!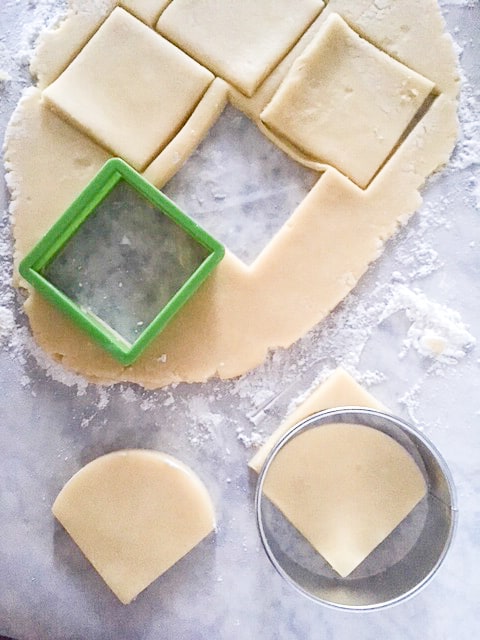 Let's decorate!
Now let's decorate your baked sugar cookies with royal icing and some sprinkles. Sprinkles really do make cookies more fun!
Use the edible marker like this Wilton FoodWriter pen to trace your lines. Make a curve with a circle for the outfield. Add a circle at the bottom if you want to make space for the batter's box. Trace a square for the infield and you'll see your baseball diamond coming together.
Outline with green royal icing, leaving the space open in the infield for the "dirt" that follows later.
Add green sprinkles like these cake sparkles to your wet icing. Let dry completely before moving on. Do the sparkles look familiar? I used them in these adorable golf cookies too.
Add the brown royal icing to create the look of the infield dirt.
Finishing touches include white dots for the bases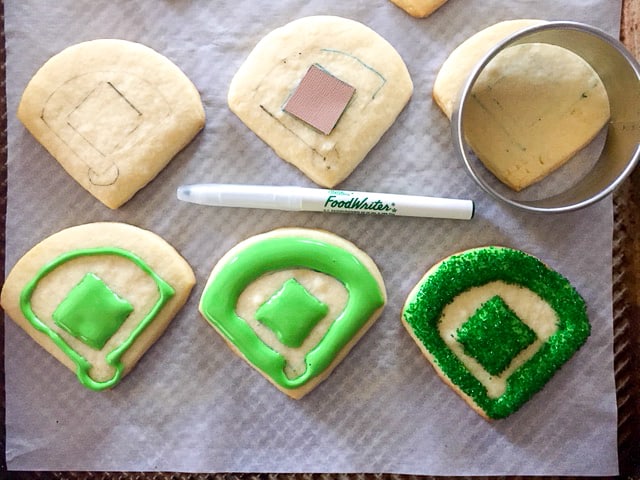 And there you have it– baseball cookies for the team! I shared this batch at my son's baseball team party over the summer. They were a festive addition to the celebration.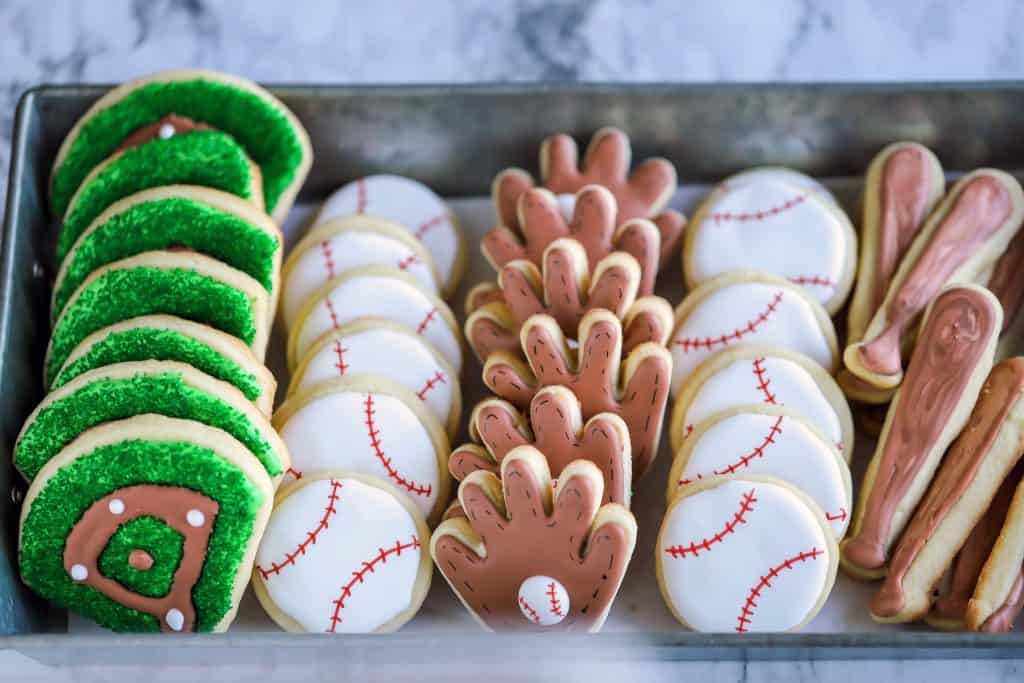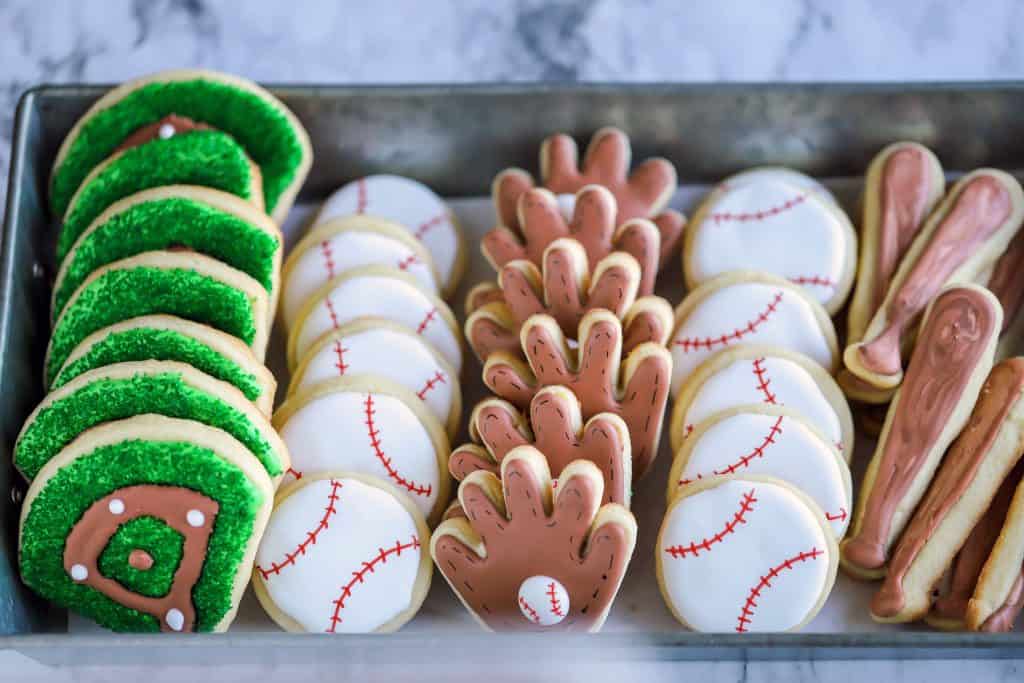 BAKING SUPPLIES YOU MAY NEED:
Meringue Powder for the Royal Icing
Set of Baseball Cookie Cutters
Pastry and Cookie Gift Boxes with Window
We are a participant in the Amazon Services LLC Associates Program, an affiliate advertising program designed to provide a means for us to earn fees by linking to Amazon.com and affiliated sites.

LOOKING FOR MORE IDEAS FOR SPORTS CELEBRATION COOKIES?