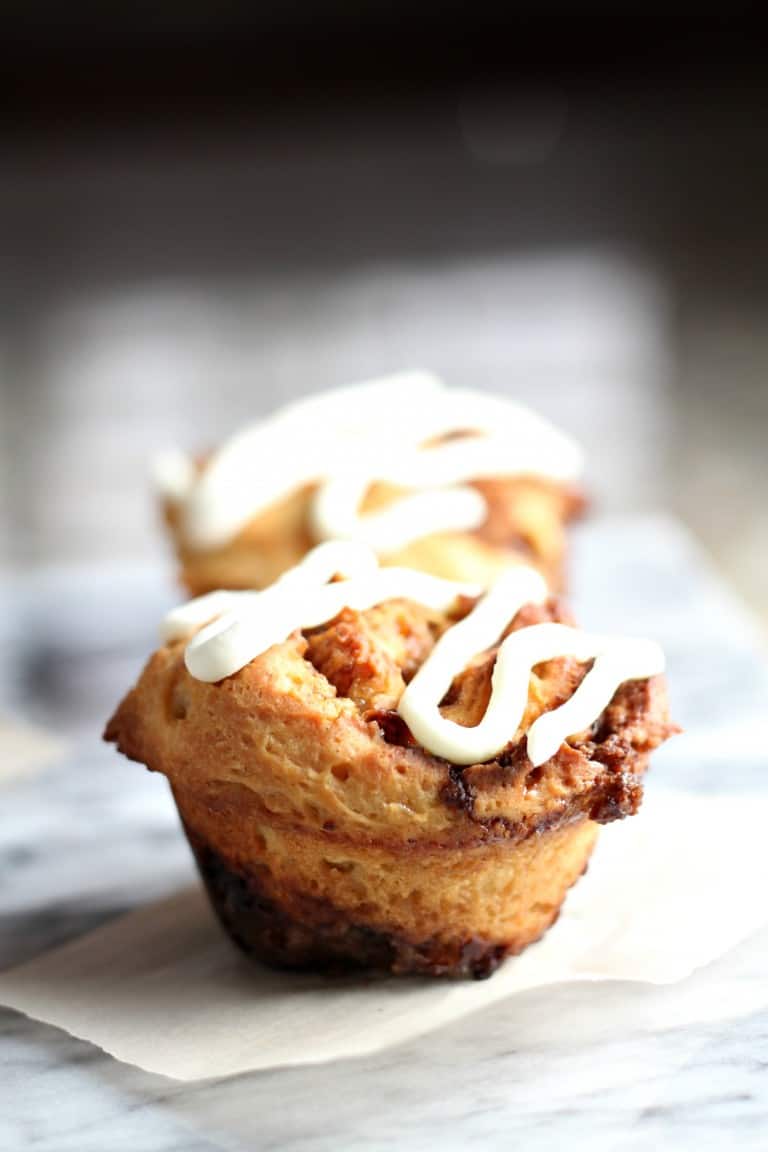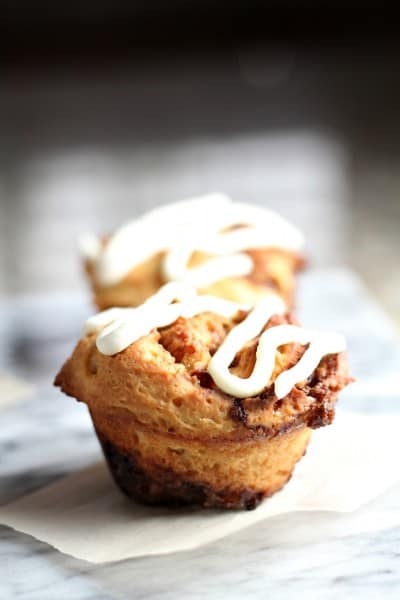 Gluten Free Cinnamon Rolls: did you think that soft, gooey cinnamon rolls were not an option when you started eating gluten free? I did, until this recipe! Make gluten free cinnamon rolls at home and bring back the smells and joy of baking bread . The #BreadBakers are back in the kitchen baking ROLLS this month. Rolls can lift any meal. Pasta with garlic rolls, chicken with buttermilk rolls, soup with cheese rolls…the list goes on but you get the idea. Breakfast rolls are among my favorites and this gluten free option from King Arthur Flour is my introduction to gluten free rolls baked at home. (Yup, you didn't know gluten free could look so good, right! Me neither!)
Baking with gluten free flour takes a bit of trial and error and some patience. The consistency of the dough is not the same as a traditional flour dough. Use parchment to help roll this sticky dough and, also, give yourself a break and don't expect bakery perfection. It is tricky to cut these rolls and to place them into the muffin pan (using a muffin pan helps each individual roll rise and brown rather than baking into a blob of oneness in a traditional round tin).
The good news is that a perfectly rolled cinnamon roll tastes JUST LIKE a roll whose gooiness tried to escape the rolling process but hung on as you dumped it into the muffin tin. The only difference you might notice is that the filling does brown a bit more if it escapes the rolled dough. Notice in my roll pictured here that the filling oozed out along the bottom edge of the roll and so it is slightly more browned than the rest of the roll. Not a problem. You'll still accomplish that cinnamon-sugar goodness that you are craving.
If you enjoy baking yeast breads, you'll like these recipes too: Classic Dinner Rolls, raisin and nut wreath bread, Chocolate Swirl Bread, homemade brioche rolls, and easy French bread.
I followed King Arthur Flour's recipe, click here to be directed to their website for the ingredients and instructions. I hope you'll enjoy the rolls shared by the #Breadbakers this month!
Gluten free Cinnamon Rolls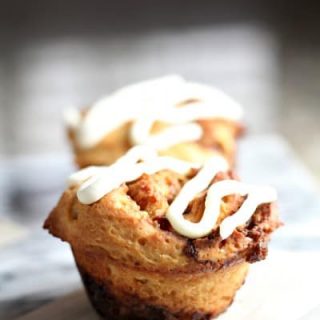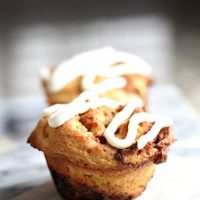 Gluten Free Cinnamon Rolls: did you think that soft, gooey cinnamon rolls were not an option when you started eating gluten free? I did, until I found this recipe from King Arthur Flour!
Ingredients
2 1/2 cups King Arthur Gluten-Free Multi-Purpose Flour
3 tablespoons sugar
1 teaspoon salt
1 teaspoon xanthan gum
2 teaspoons instant yeast
1/4 cup (4 tablespoons) soft butter
2 tablespoons vegetable oil
1 cup warm milk, plus extra for brushing on the dough
1 large egg
1 teaspoon vanilla
1 teaspoon Buttery Sweet Dough Flavor
1 cup brown sugar, packed
4 teaspoons cinnamon
3/8 cup (6 tablespoons) soft butter
6 tablespoons soft cream cheese
1 1/2 cups glazing sugar or confectioners' sugar
1/4 cup (4 tablespoons) soft butter
1/2 teaspoon vanilla
Nutrition Information:
Amount Per Serving:
Calories:

0
Total Fat:

0g
This data is provided by Nutritionix and is an estimate only.
Are you on Pinterest? I am! Join me there and share this pin on your gluten free boards.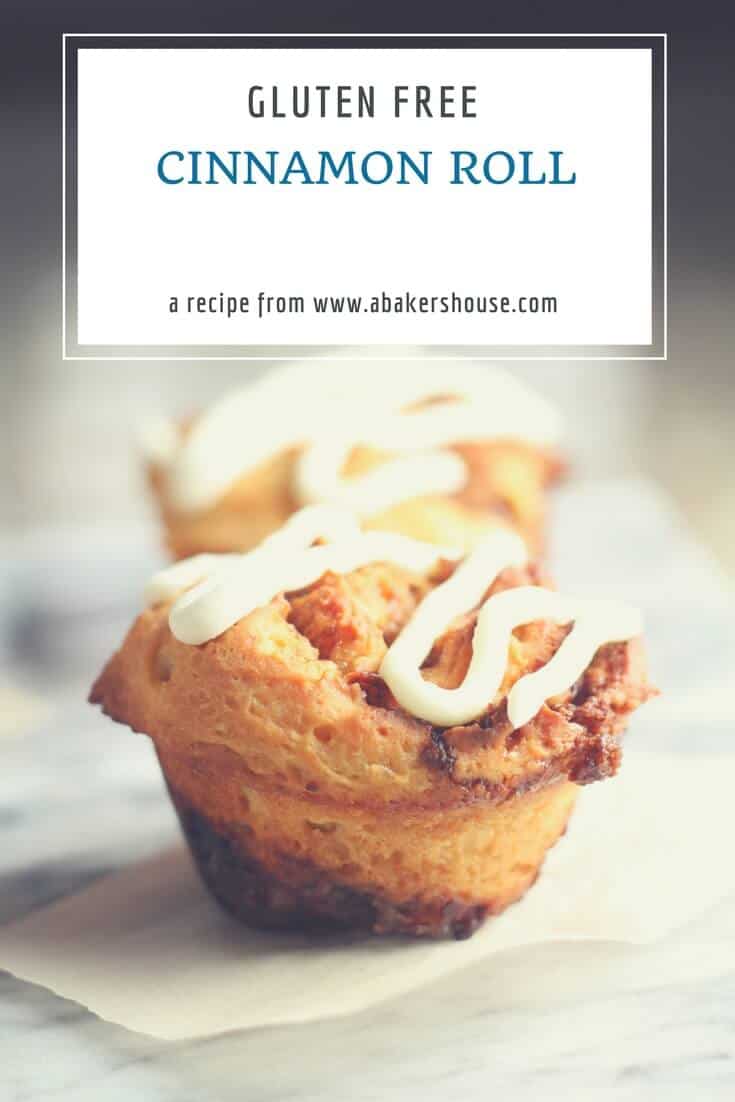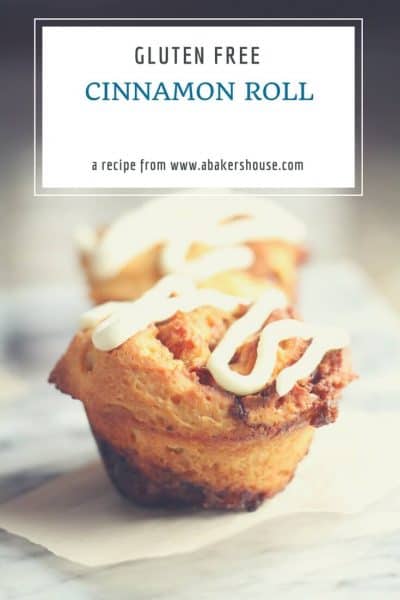 #BreadBakers is a group of bread loving bakers who get together once a month to bake bread with a common ingredient or theme. Many thanks to Deepti of Bakingyummies for hosting this month. You can follow our Pinterest board right here. Links are also updated each month on this home page.