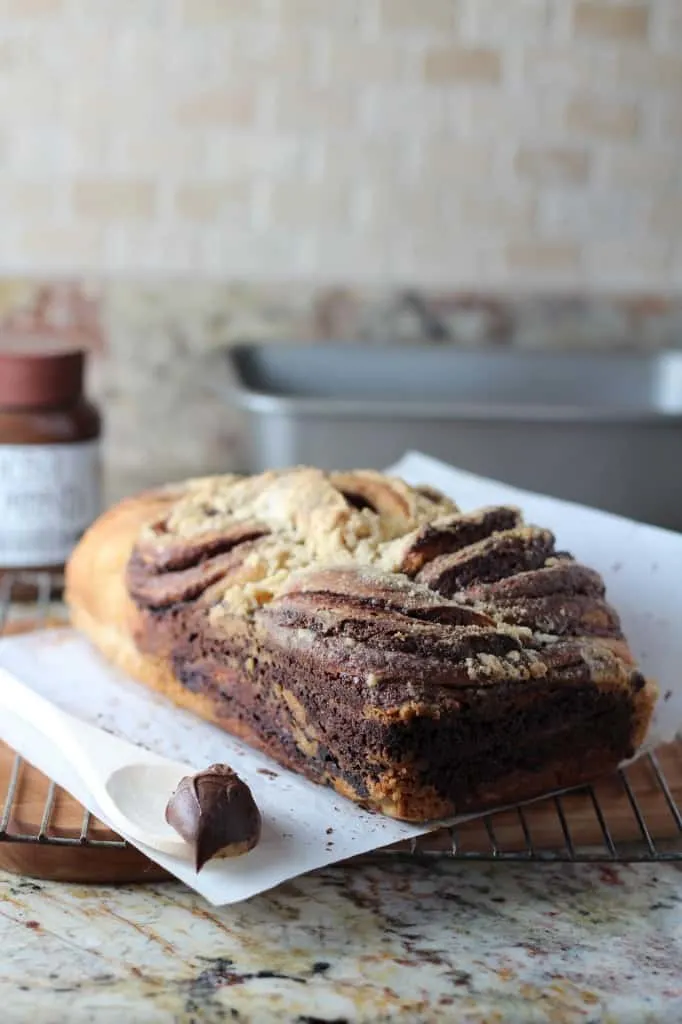 Chocolate Swirl Bread is an impressive homemade bread that is actually easy to make. The chocolate filling is layered into the dough then rolled up tightly into a log. A few simple steps let you twist and braid the dough into a swirled mix of dough and chocolate.
I found this Chocolate Swirl Bread recipe among the pages of Woman's Day, January 2014. My mom gave me the magazine to read on a flight so I found myself miles above the ground just thinking about how to make this bread once we landed.
I was drawn to this bread because it can be a breakfast treat just as it is or dressed up as a chocolate french toast…or…if you can save it until dessert, it would be fabulous in a chocolate bread pudding.
As I said already, can you go wrong with chocolate in a bread? Nope! Don't be intimidated by the process of making a yeast bread. There is surprisingly little hands-on time and the steps are basic. I simplified the recipe by skipping the preparation of the chocolate filling and starting with a store-bought chocolate spread: more specifically Trader Joe's Cocoa Almond Spread. (Thanks, Annette, for this treat!! Only a few weeks to wait until Trader Joe's opens here in Denver!) Click here for the original recipe.
I'll share the dough recipe ingredients below and will include my substitution of the chocolate spread (think Nutella, Hershey's chocolate spread or Trader Joe's cocoa almond spread) for the chocolate filling.
A baking group is indulging in CHOCOLATE this month, won't you join us? We are baking with chocolate, cocoa powder, chocolate spreads and more. Y
ou simply can't go wrong when you add chocolate to your breads. Quick breads, muffins, pastries, loaves– any way you bake breads, we encourage you to do so this February and share your experience in the comments below.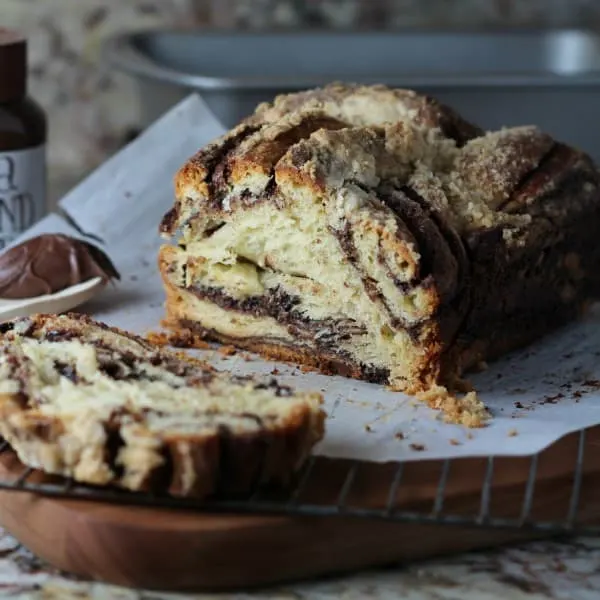 Yield: 12 slices
Chocolate Swirl Bread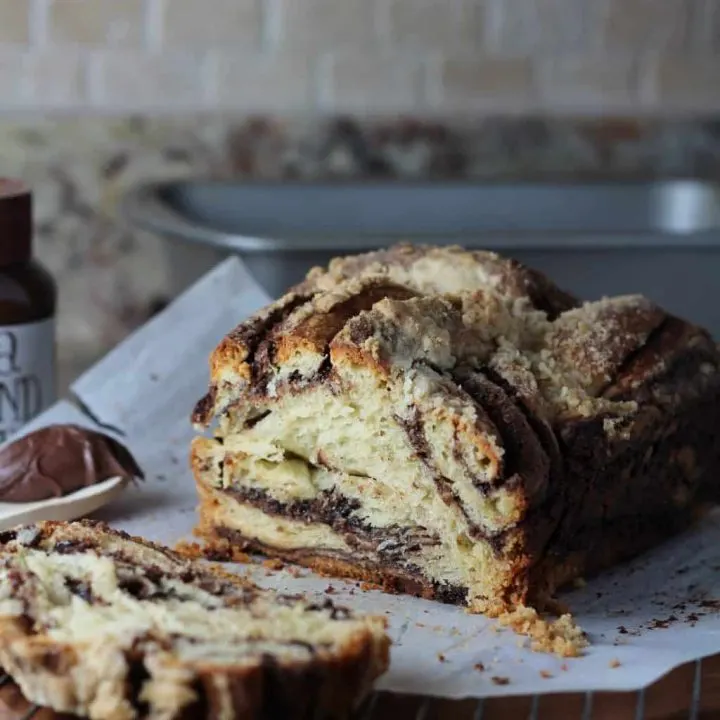 Chocolate Swirl Bread is an impressive homemade bread that is actually easy to make.
Ingredients
Dough:
2 1/2 -3 cups all-purpose flour
2 1/4 tsp active dry yeast (one packet)
1/2 tsp kosher salt
1/4 granulated sugar
1/4 whole milk (I used 2%)
1/4 cup butter, cut into pieces
1 tsp vanilla extract
4 large eggs
Instructions
Please click through here to see full recipe on Woman's Day. Please note that I used the chocolate spread instead of preparing the chocolate filling in the recipe.
Nutrition Information:
Amount Per Serving:
Calories:

0
Total Fat:

0g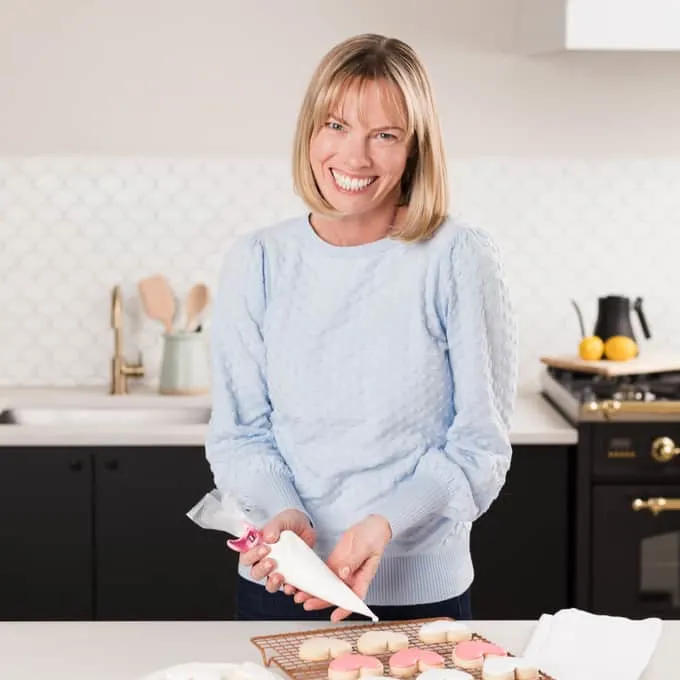 Holly Baker started the food blog, A Baker's House, in 2011. She is the writer, recipe creator, and photographer for the site. Holly loves to bake and shares recipes for gluten free food, canning recipes, as well as traditional desserts too. Her recipes and food photography have been highlighted by BuzzFeed, Reader's Digest, and She Knows.