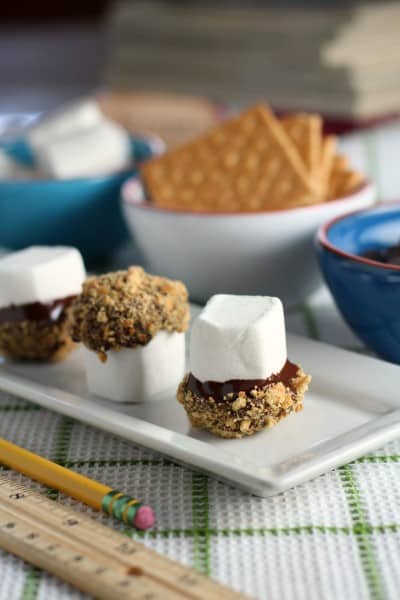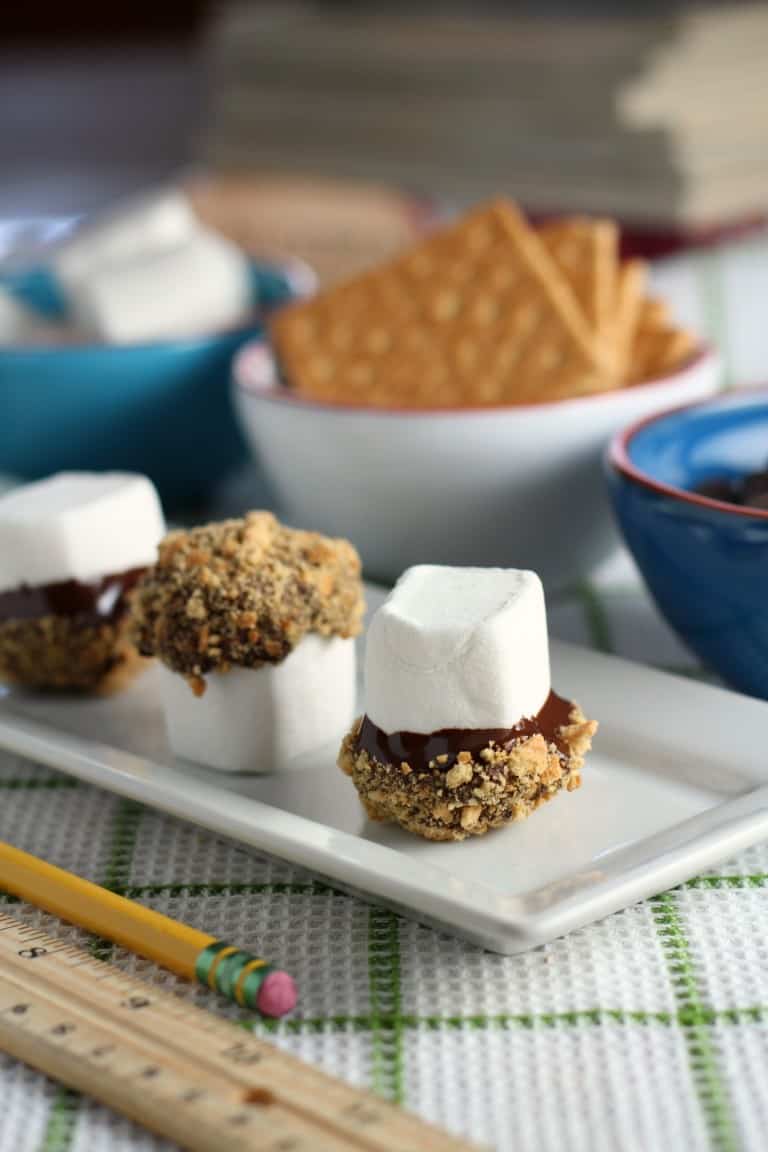 Back to school time is right around the corner here in Colorado. The kids start back in early August. I've just checked the schedule for school orientation, teacher assignment day, back to school night…you know, the list goes on and on and the calendar fills quickly.
We've been spoiled with a wonderful summer and hate to think of the fun coming to a close, but back to school is also a special time of new beginnings, making friends, and moving on to the next grade so it is something I'm trying to look forward to with a feeling of happy anticipation.
One of the tasks that returning to school brings is that of making school lunches. These s'mores bites might help bridge the gap between summertime camp outs and school lunches in the cafeteria by using the standard s'mores ingredients– marshmallows, chocolate and graham crackers– in a new way.
Simply melt some chocolate chips, crush the graham crackers, and then dip the marshmallows into the chocolate then the graham cracker crumbs. Let the chocolate harden at room temperature and these playful bites will easily pack in your child's lunch box. They might put a smile on your child's teacher's face too if you wish to send in a sweet treat to brighten the teacher's day too. Much better than the usual apple for the teacher, right?
I used Sprouts Brand ingredients in this dessert. Check out more recipes and tips at Sprouts Brand website for summertime favorites.
Many thanks to Sprouts for sponsoring this post. All opinions are my own.