Gluten free baking can sound complicated, mysterious, and overwhelming if you are new to a gluten free lifestyle. Here are 7 Easy Tips for Beginners to get you moving towards your gluten free baking success!
Pin the 7 Easy Tips for Gluten Free Baking
If you are new to gluten free baking you might be overwhelmed by the plethora of choices you need to make at each meal, let alone the options for gluten free desserts. I know when I first went gluten free, I was so focused on eating my main meals gluten free that I gave little thought to desserts. In fact, I was mad that I was missing out on my usual favorites. For a few months I simply didn't bake homemade desserts.
You might be thinking, well, Holly, not eating dessert sounds like a pretty healthy idea, what's the problem? Here's the issue: I love desserts! And I am guessing you might too. Just because you are eating gluten free doesn't mean you have to miss out on simple pleasures like a sweet bite here and there.
Here are some easy tips for beginners that I used on my gluten free journey. Hopefully these ideas will get you started on your road to gluten free baking.
Gluten Free Baking Tips
ONE: Start with Gluten Free Baking Mixes: Please give yourself a break and understand that everything you bake at home does not have to be made from scratch. Even if that is what you traditionally have done and cake box mixes haven't seen the inside of your pantry in years, gluten free baking is different and will take some experimenting.
While you are learning the ins and outs of this new baking change, buy a prepared baking mix for muffins, cakes, cookies, and even simple sounding foods like pancakes. Successful results is what you need in this foray into gluten free baking and prepared mixes are the perfect short cut.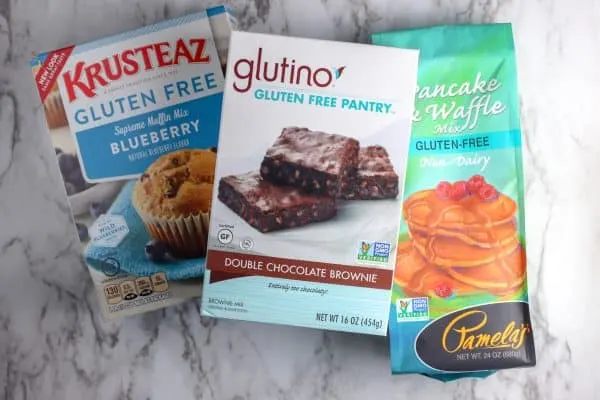 TWO: Use Gluten Free Flour Blends: For recipes with a cup to two cups of all purpose flour, try substituting a Gluten Free Flour Blend. A number of companies make blends that are intended to replace traditional flour cup-to-cup. Most of the blends are a combination of flours such as white rice flour, brown rice flour, potato starch, sorghum flour, tapioca flour as well as xanthan gum. While you could make your own blends, it is much easier as a beginner to start with commercially prepared blends.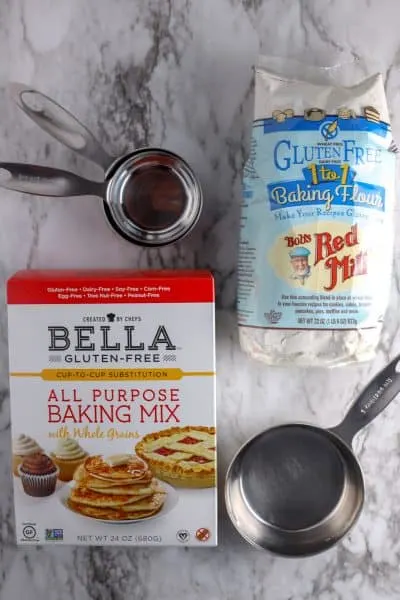 THREE: Bake Recipes that are Naturally Gluten Free: Guess what? Even though you may feel like you are missing out on some foods by baking gluten free, there are many desserts that we all commonly eat which are naturally gluten free and that do not require a flour substitute. One of my favorites is this flourless chocolate cake. Pavlova is another tasty choice. Ice cream can be gluten free but check the label to make sure your carton is labeled Gluten Free. Sometimes there are thickeners used that may contain gluten. Fruit is a healthy and delicious gluten free option.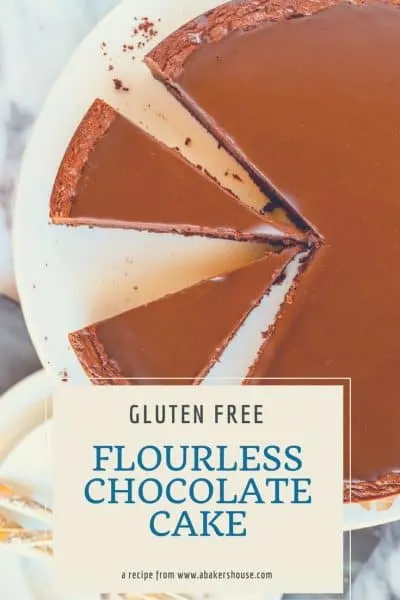 FOUR: Explore Gluten Free Flours– Start with Almond Flour: Ok, so you are ready to dip your toe into the world of gluten free flours. Where to begin? Almond Flour is an excellent choice. It is sold in most supermarkets (and in Costco near me, hooray!). It is a common ingredient in desserts like macarons and I find it ideal for cookies like these Gluten Free Nutella Chocolate Chip Cookies or these Lightened up Banana Pancakes.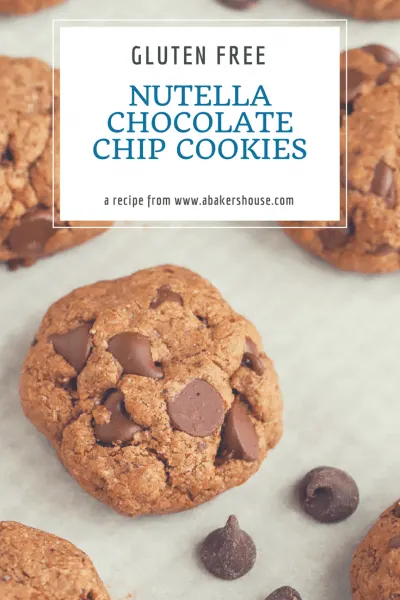 Oat Flour is another solid option for making recipes naturally gluten free. You can buy gluten free oat flour (click the link here for oat flour on Amazon) or you can make your own using the food processor. It is simple, fast, and easy. Oats are the base for recipes like these Healthy Pumpkin Muffins and this recipe for Holiday Themed Eggnog Waffles from Plating Pixels.
As an Amazon Associate I earn from qualifying purchases.
FIVE: Check and Double Check Labels: Know what label you are looking for on packaging because there is not one universal Gluten Free sign. Some products are simply labeled Gluten Free beneath the ingredient list or perhaps on the front of the package. Others will have the Certified Gluten Free seal from the Gluten Free Certification Organization, a seal from the National Foundation for Celiac Awareness, or from the Celiac Support Association.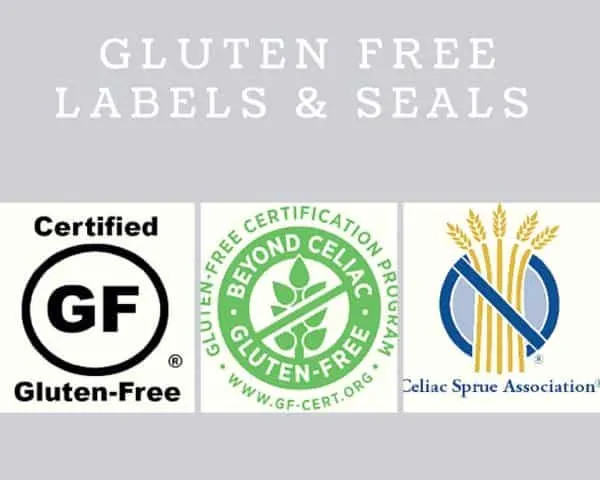 SIX: Avoid Cross Contamination: Take care in your kitchen to keep gluten free food, baking utensils, and appliances separate from those used with traditional foods. These efforts are especially important if some of your family members eat foods that contain gluten. Here are some places to start.
Keep your baking sheets separate by using different brands or sizes for your gluten free baking. You could label your gluten free pans with electrical tape.
Use colored utensils for your gluten free baking. I have a silicone set of utensils including spatulas, tongs, and a whisk. Their bright color sets them apart.
Some small appliances can be shared if well cleaned in between use, but others are best used only for gluten free baking (and eating). Toasters, food processors, and blenders should be labeled for gluten free use only.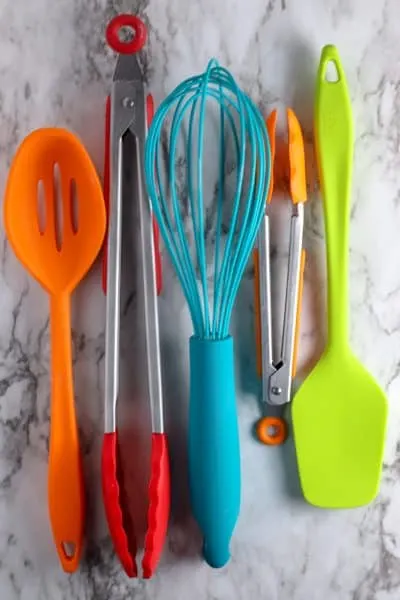 SEVEN: Educate Yourself: Managing gluten free baking is a constant learning process so be curious and continue to educate yourself at every opportunity.
Your local library may have a collection of books and cookbooks. Gluten Free magazines like Gluten Free & More are packed with information.
Websites have been invaluable to me as I learn how to become a gluten free baker. King Arthur Flour is a great resource.
Info Sessions at local hospitals are often offered to the community. After my son's celiac diagnosis we attended an informative session open to families at Children's Hospital Denver.
Attend community events for the gluten free community.
I'd love to hear from you! What have you found to be challenging with gluten free baking? What has been most successful for you? Let me know in the comments or via email at [email protected]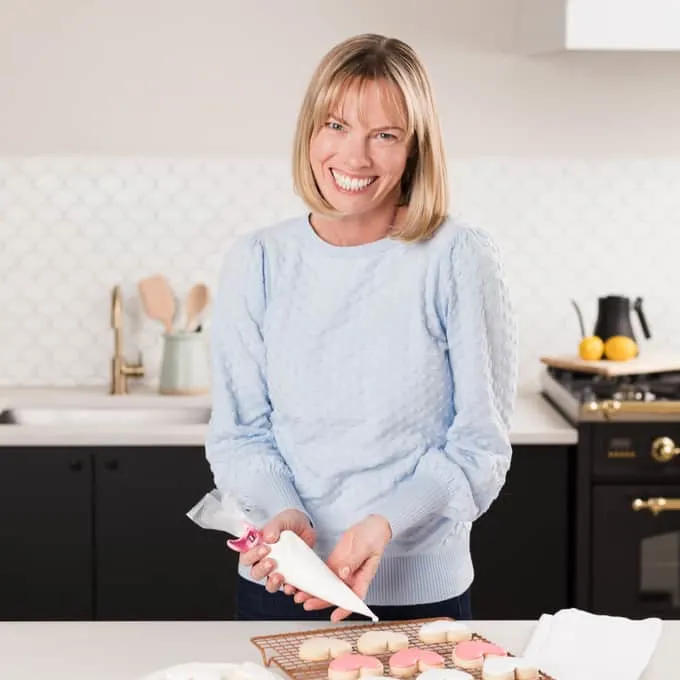 Holly Baker started the food blog, A Baker's House, in 2011. She is the writer, recipe creator, and photographer for the site. Holly loves to bake and shares recipes for gluten free food, canning recipes, as well as traditional desserts too. Her recipes and food photography have been highlighted by BuzzFeed, Reader's Digest, and She Knows.