Do you have a lot of plums? A plum tree or perhaps you've been shopping at Costco and brought home a ton of plums? Learning how to make plum jam is the first step in using an abundance of plum jams. Finding uses for plum jam is the next step that I hope to help you solve here in this post.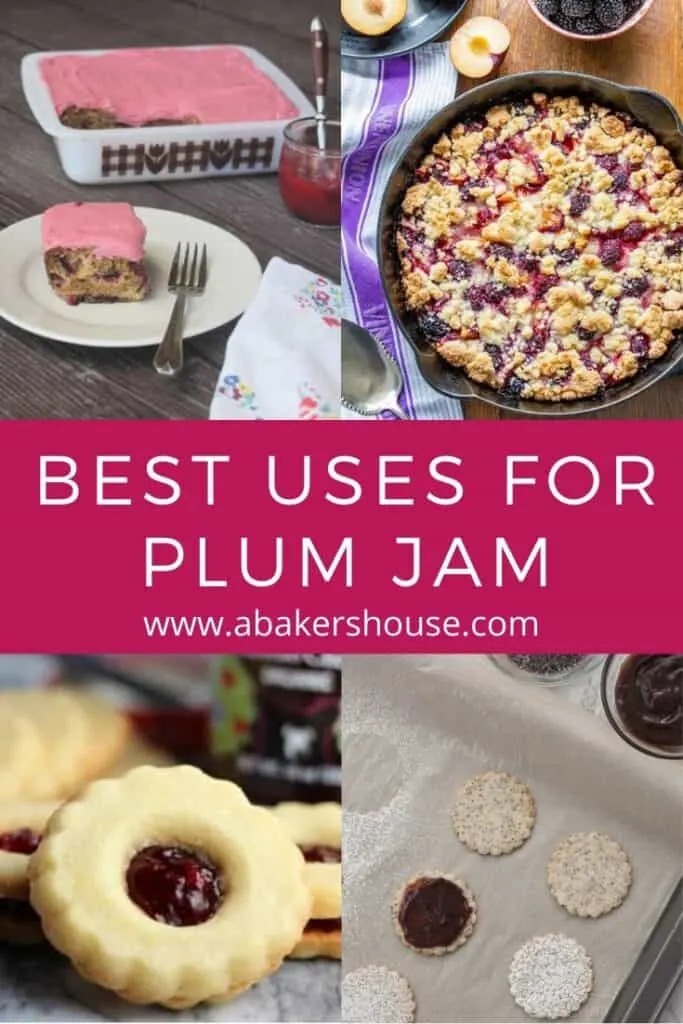 Plum season may typically be a summertime span of months but plum jam can be enjoyed all year long! When you are trying to figure out what to make with plum jam, there are many possibilities.
From breakfast to lunch to dinner to snacks and desserts, plum jam is a great ingredient to incorporate into your recipes.
Ways to use plum jam
Of course, if you have jam of any kind, you can use it in the usual ways– spread on toast, layered in a sandwich like this grilled cheese and preserves sandwich, drizzled on top of pound cake, or simply with yogurt or ice cream.
Here are some of my favorite recipes. Let me know if you try any of these at home! Leave a comment below or tag me on Instagram @abakershouse or #abakershouse.
More creative uses for plum jam include these recipes:
Do you have more suggestions for plum jam recipes? I would love to learn from you! Let me know what you make with your homemade jam. If you created a recipe with plum jam on your website and want it included here, please drop me an email. The more plum jam recipes the better!
Canning resources
Are you new to making jams and preserves? Check out this resource on how to get starting in canning and preserving. You'll learn how to get started, what basic equipment is needed, the difference between jams, preserves, curds, and more, and what easy canning recipes are a good place to begin.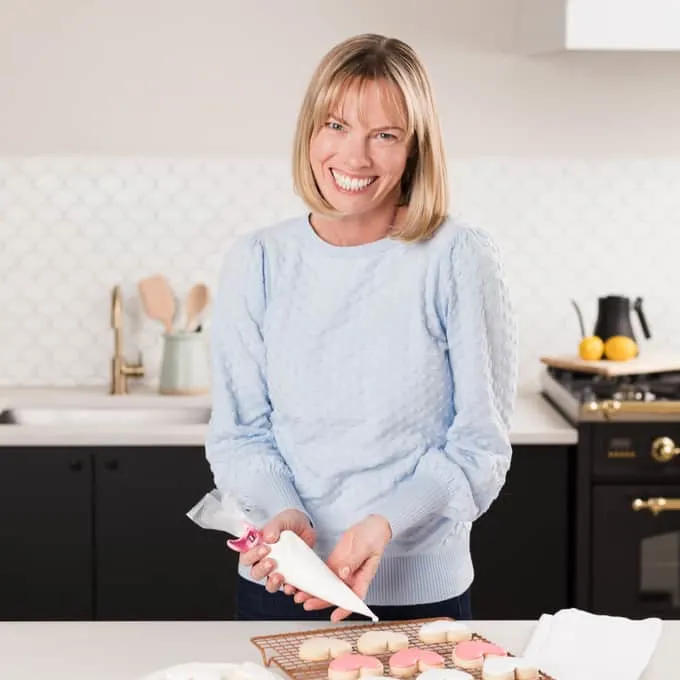 Holly Baker started the food blog, A Baker's House, in 2011. She is the writer, recipe creator, and photographer for the site. Holly loves to bake and shares recipes for gluten free food, canning recipes, as well as traditional desserts too. Her recipes and food photography have been highlighted by BuzzFeed, Reader's Digest, and She Knows.