Did you know that there is a dime test for your KitchenAid mixer? This simple step lets you calibrate your stand mixer so that it works as efficiently as possible.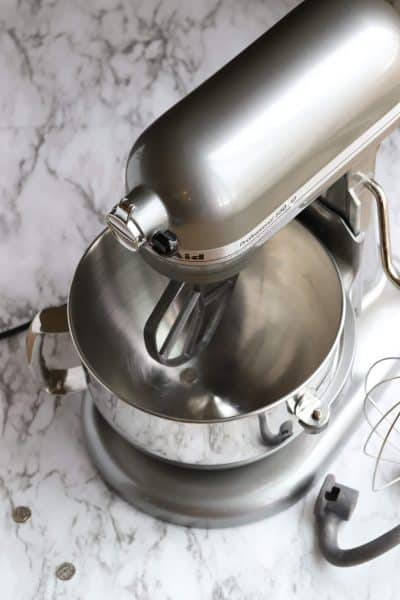 I was really excited to receive a KitchenAid mixer for Christmas a year ago. I envisioned plans of freshly baked bread, batches of cookies, and delicious cakes all to be made with this mixer. Has that happened? Well…no, not exactly. I have used the mixer frequently but not as often as I intended. I get frustrated that I am forever stopping the mixer to clean the sides of the bowl with a spatula and to give the batter a quick mix to incorporate the bits that the mixer has missed. Can you relate?
I've seen advertisements for a special mixer blade that has softer edges that will scrape the sides and bottom of the bowl more efficiently. I found one at Homegoods recently but once it was in my kitchen I realized it was for a smaller bowl (4-5 quarts and mine is 5.5). I found this one online and have LOVED the results. A flex mixer blade has given my KitchenAid stand mixer new life. Be sure to buy the blade that fits your model of mixer.
Please note that we are a participant in the Amazon Services LLC Associates Program, an affiliate advertising program designed to provide a means for us to earn fees by linking to Amazon.com and affiliated sites.
No matter what type of mixer blade you use, you'll want to make sure your mixer is functioning at its best.
Dime test for your KitchenAid mixer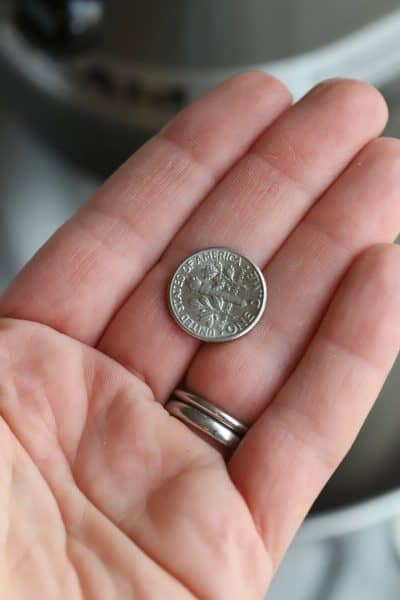 Did you know that there is an easy dime test for your KitchenAid mixer that you can do to see if your beater blade is in the right position for its optimal performance? All you need is a dime. Basically you put the dime in your bowl and turn it on to "stir" or medium speed (5). You hope that your beater blade will gently nudge that dime around your bowl about 1/4 inch to 1/2 inch each time. Did mine? No—not even a whisper of movement on the dime!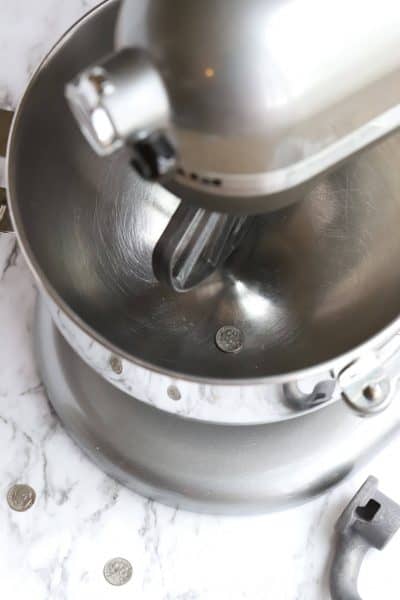 Next Step:
Unplug your mixer first. Find the adjustment screw and turn it 1/4 rotation in either direction to adjust the height of the blade. You are changing the distance between the blade and the bottom of the bowl. Plug the mixer back in and repeat the dime test to see how the mixer's function has improved.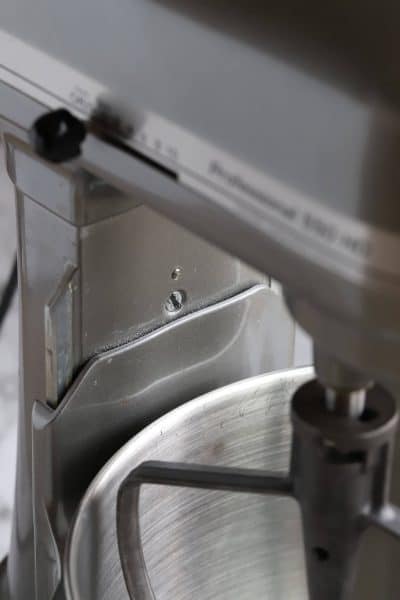 I'd love to hear if you've had any luck with this tip for the dime test for your KitchenAid mixer. Do you use the standard mixer blades or do you use the flex mixer blade?
Pin this tip for the dime test or your KitchenAid mixer for later!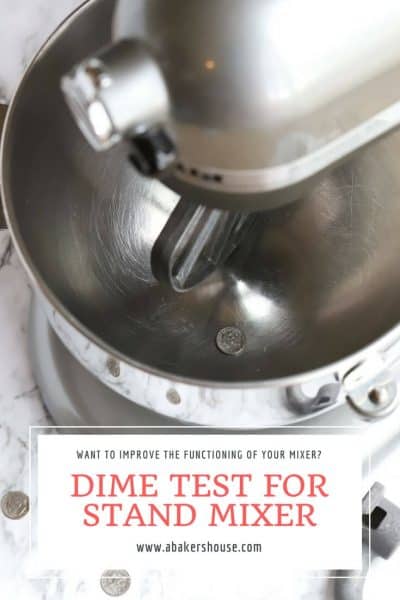 Now that you have your KitchenAid mixer functioning at its best, here are some recipes you'll love!
Please note that this post was originally published in April, 2012; it was updated with text and photos in 2018.