Who is ready for a day at the beach with these adorable seagull cookies? Make sugar cut out cookies in the shape of seagulls for your summer celebrations and beach parties. Decorate these seagull cookies with white royal icing and then layers of gray and black applied with a paintbrush.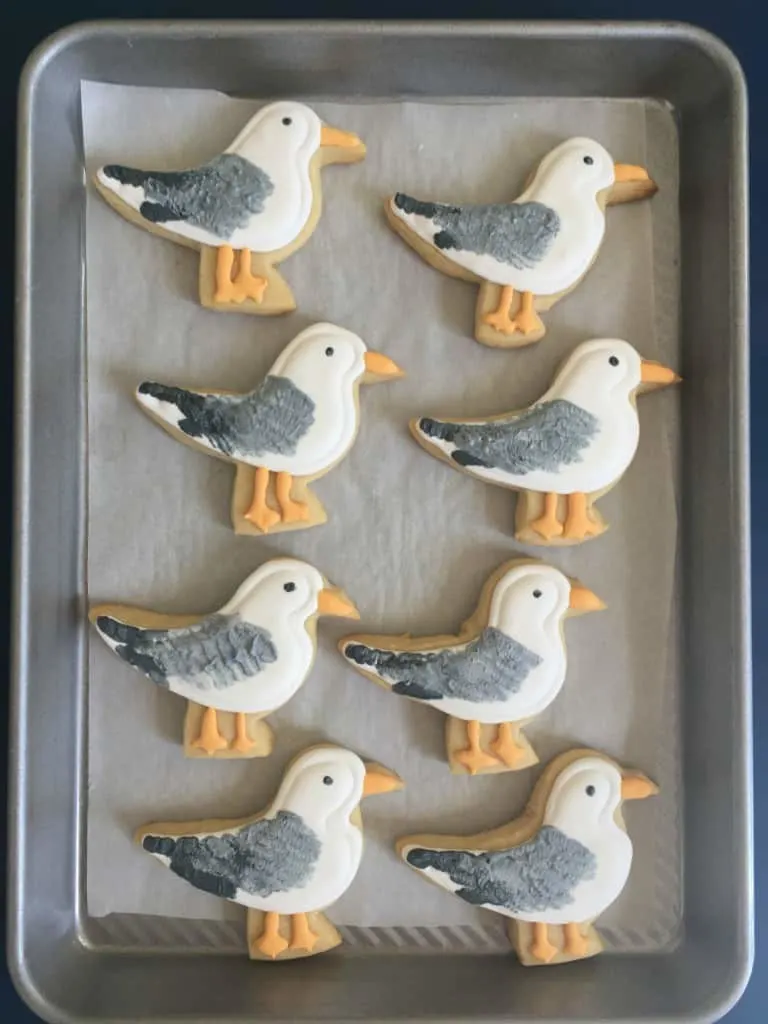 Seagull cookies bring a bit of fun to a summer beach theme. Summer beach vacations are a favorite family tradition.
I have so many happy childhood memories from sunny, salty days in Ocean City, New Jersey. The Jersey shore is a short drive from the suburbs of Philadelphia where I grew up.
Memorial Day to Labor Day is the traditional beach season but any time of year the beach can be a magical place. And no matter the season that you find yourself there, you will always have sand, sea…and SEAGULLS.
These sweet cookie seagulls are worlds more fun that the sandwich-stealing seagulls you'll find at the beach. I made these cookies to share with my grandmother whose love of the beach is second to none.
The carefully packed cookies were shipped and arrived intact, and I was told they disappeared quickly. A success!
Bake some beach cookies with the #CreativeCookieExchange this month. Whether you bake up a quick batch while on vacation or decide to bring the dough with you ready-made, we've got a great list for you to choose from!
I love making decorated cookies like these high heeled shoes and purses, Pi Day Cookies, and Hole in One Golf Cookies.
I continue to use my favorite, reliable cookie recipe from Bridget Edwards of the blog Bake at 350. I decorated the cookies in white with her royal icing recipe too, adding the gray and black accents with a small, flat, food-safe decorating brush. So easy and simple but with an overall effect that I thought turned out well.
The shape of my seagull cookies began with my hummingbird cookie cutter which you can find fully decorated here in this post. I have since come across other bird-shaped cookies cutters and like this collection of six different bird shapes.
You'll notice in this photo that I used the hummingbird cookie cutter then cut two pieces of dough off before baking– the top wing section and a small portion of the tail feathers which I used for the seagull's legs and webbed feet.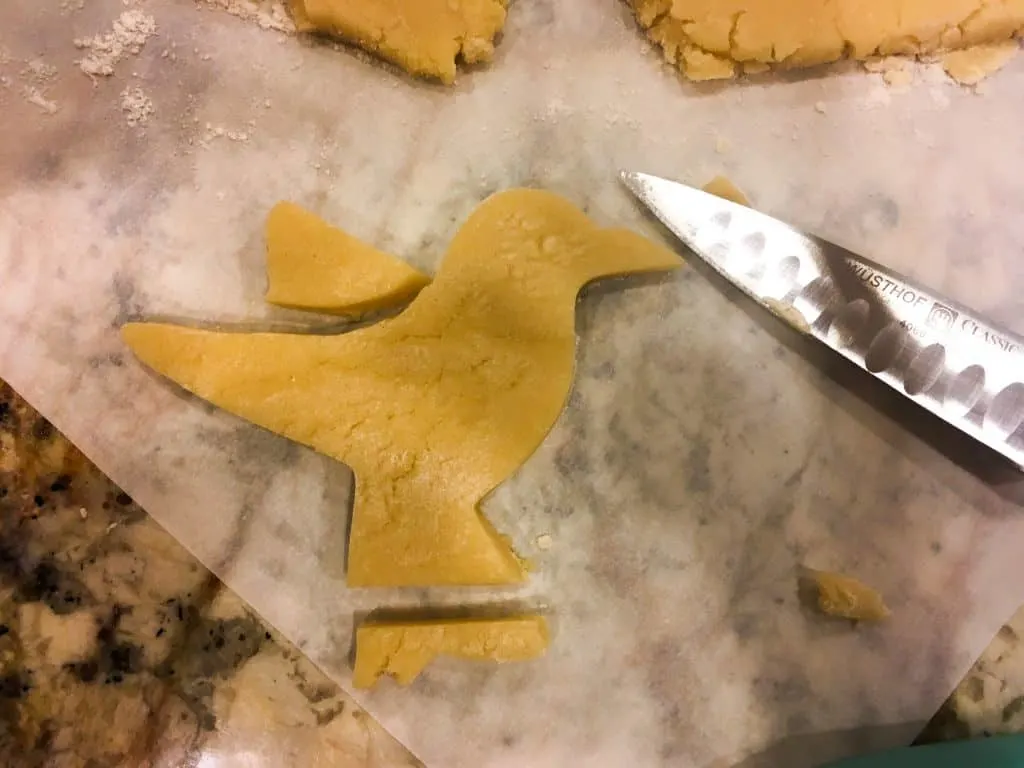 Decorating these sweet seagull cookies is done in stages. First outline and fill in the body with white royal icing. Make orange-yellow icing for the beak and feet (or black/brown but I liked the addition of a bright color to these birds). Then finish by adding black and gray "feathers" to the wing by painting it on with a food-safe paint brush.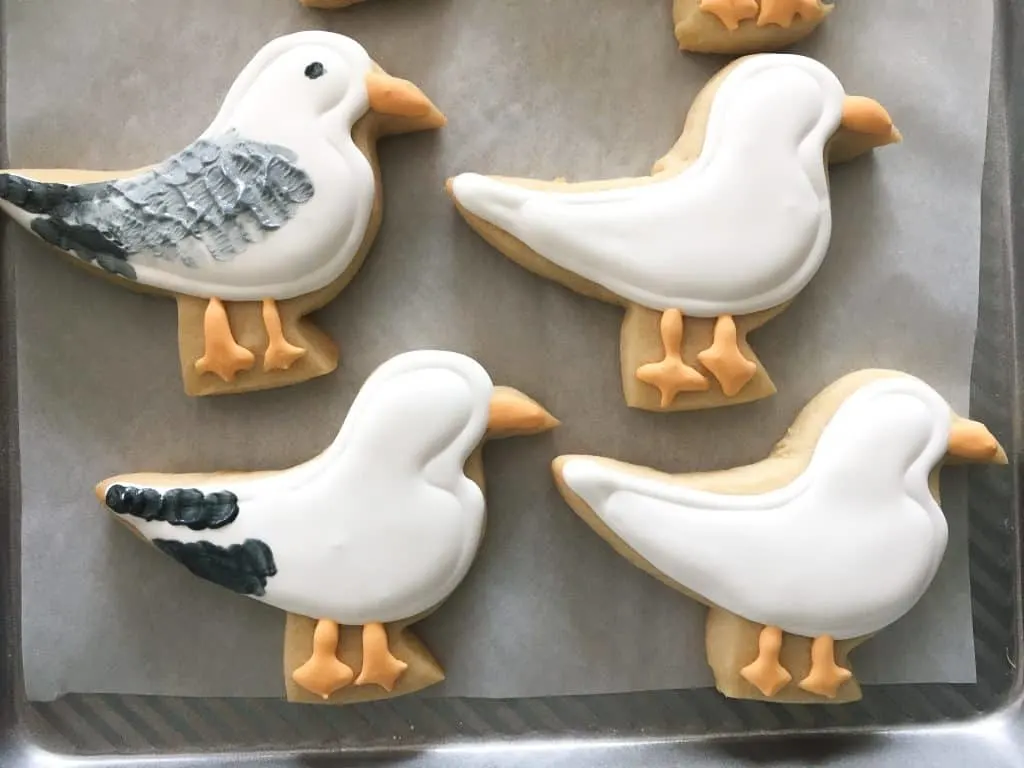 There's no need to let the black feathers dry before adding the gray tones. It works best if the icing blends together.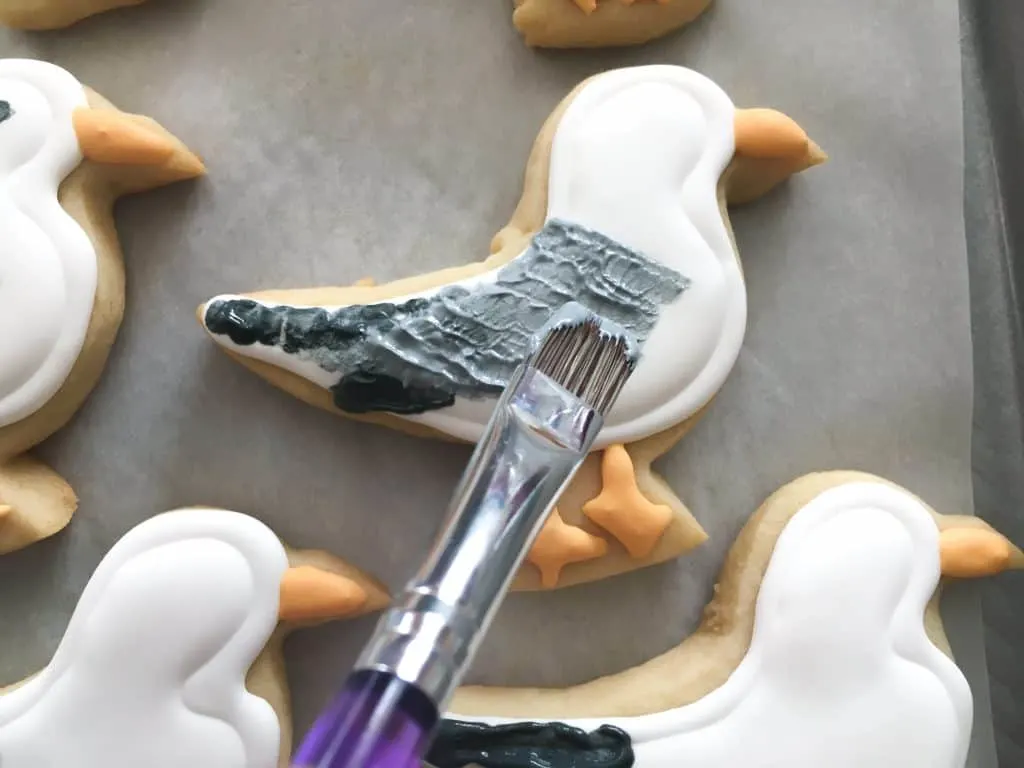 I used the Wilton flat edged paint brush you see here.
Baking Supplies you may need:
We are a participant in the Amazon Services LLC Associates Program, an affiliate advertising program designed to provide a means for us to earn fees by linking to Amazon.com and affiliated sites.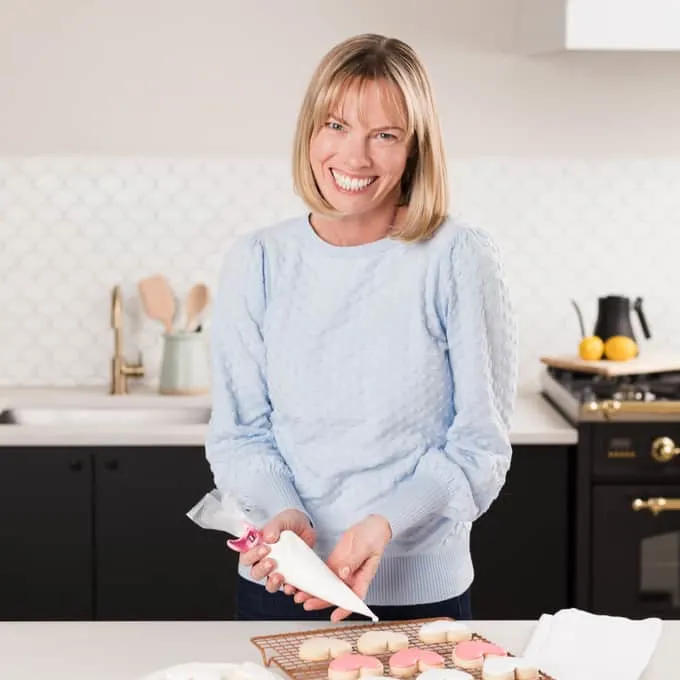 Holly Baker started the food blog, A Baker's House, in 2011. She is the writer, recipe creator, and photographer for the site. Holly loves to bake and shares recipes for gluten free food, canning recipes, as well as traditional desserts too. Her recipes and food photography have been highlighted by BuzzFeed, Reader's Digest, and She Knows.