Get ready for some Super Bowl football with these decorated Football Cookie Balls. Cookies are processed into crumbs then added to cream cheese to form a dough. Dip balls of dough into chocolate and decorate like footballs for the big game!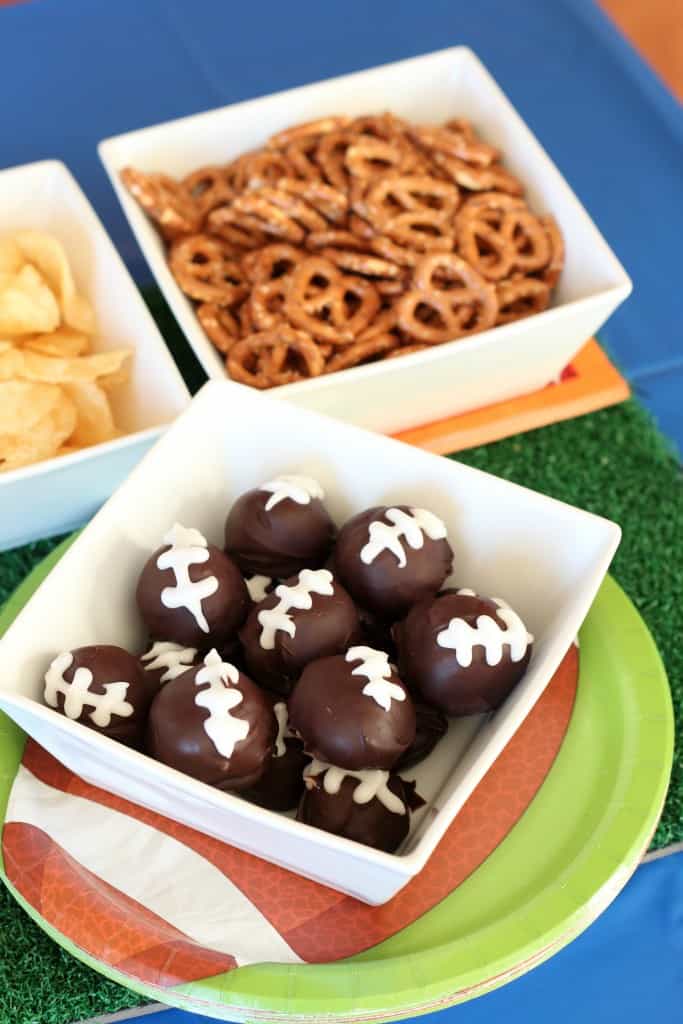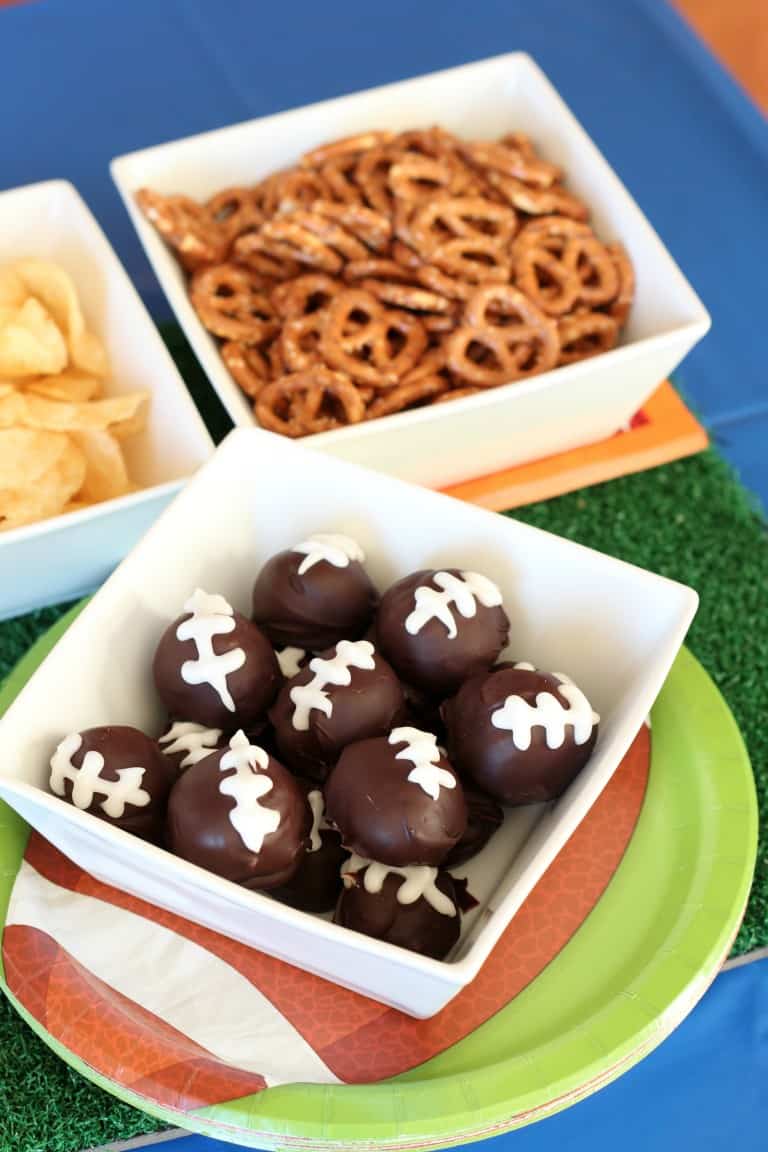 Football season is here! Will your home team make it to the Super Bowl?
Whether or not you are reigning Super Bowl Champs or if you are rooting for your kids' flag football team, you'll need to have football themed desserts and treats to celebrate the season.
Get your game day menu started with these Football Cookie Balls. Whether you are cheering on your child's team or your favorite NFL team, football season brings with it plenty of reason to gather with friends and enjoy good food.
Chips and dips or mozzarella sticks often get the spotlight for football party foods but there is always room for a quick and easy dessert at your tailgating spread. These playful cookie balls should be thought of as cousins to the ever popular cake ball.
Super bowl game day food has taken on a life of its own. From chicken wings to chips and dips, the spread of food that fans make on the day of the game sometimes is more interesting than the game itself.
Football themed treats
I like adding a football themed dessert to the buffet. I've made football cookies and football brownie bites, and think these football cookie balls are a lot of fun too.
So what are cookie balls you might ask? Just like cake balls. Did you miss the cake ball craze?
I'll fill you in– cake balls are made by taking crumbled up cake, adding icing, making that dough into balls then dipping the balls into chocolate.
Same idea here but with COOKIES! No baking required.
I used Sprouts Vanilla Sandwich cookies which were pulsed into crumbs, added cream cheese then dipped the balls into semi-sweet chocolate for an easy no bake dessert.
A quick white icing of powdered sugar and milk is whisked together then piped on to the footballs to make the stitching on the balls.
Check out this easy Ziploc Bag Icing Trick as a fast way to pipe icing when you don't have a fancy pastry bag handy. You can use this short cup on cakes, cookies, and cupcakes too.
Decorate with sprinkles in your team's colors or make the white lines on top to turn these chocolate truffle-like dessert balls into footballs.
Sprouts Brand website
.
Many thanks to Sprouts for sponsoring this post. All opinions are my own.