Surprise yourself by loving this healthy dessert– Grapefruit Brulee fancies up a fruit to make it fit for an unexpected dessert.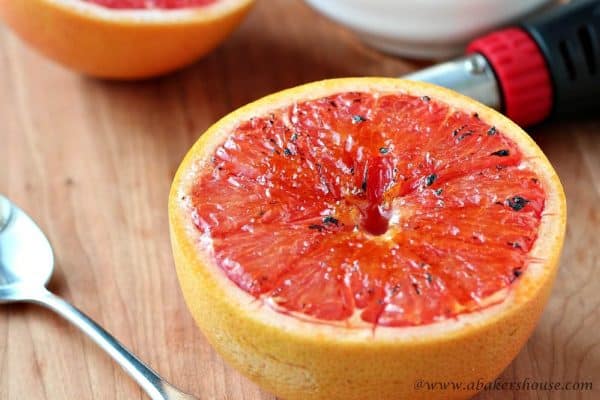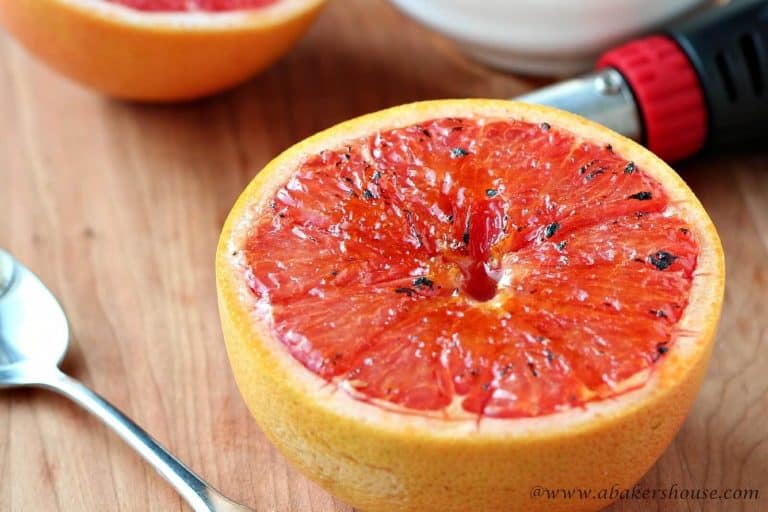 Watch out—I've learned to use a kitchen torch! After a bit of struggle trying to fill the torch with butane, I think I have it worked out now…at least for the time being. I have never been a fan of playing with fire. Lighting matches on a birthday cake is enough drama for me, and for that task I use a long automatic lighter that has no chance of burning my fingers like a match might if I take too long.  I received the kitchen torch for my birthday some months ago but only purchased the butane last week.
A friend mentioned that she wanted to try a grapefruit brulee and I thought that was a great idea. Much healthier than the 4 crème brulees that were chilled in my refrigerator, that is for sure! I looked around for a recipe and found some, but there is not much need for a recipe when the task is so simple: cut the fruit, take seeds out, sprinkle with sugar and let the torch do its work.
I take most anything that Alton Brown says as the trusted and tested kitchen truth, so when I found his easy steps for making a grapefruit brulee I thought I'd share it here with you. In my quest to start my days with a healthier twist, this grapefruit brulee lets me think healthy while still cracking through a shell of sugar—perfection!
Print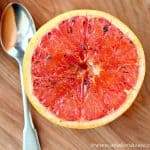 Grapefruit Brulee
---
Ingredients
Ingredients:
1 grapefruit
1 Tablespoon granulated sugar
a pinch of salt
---
Instructions
Cut the grapefruit in half and remove as many seeds as possible.
Sprinkle the sugar over the cut halves. Use the kitchen torch to heat the sugar. It will bubble quickly and then move the torch in small circles until all of the sugar is melted.
Add a dash of salt to finish it off and enjoy!
Recipe Card powered by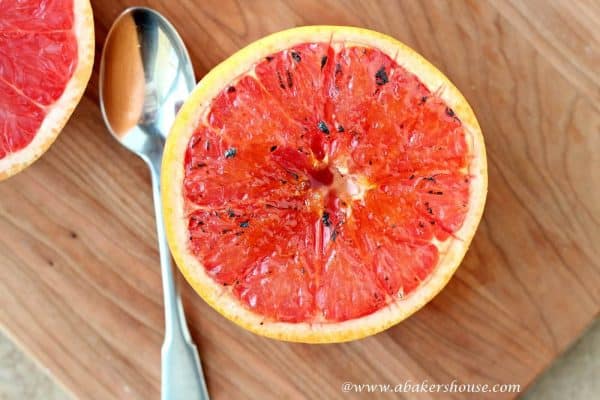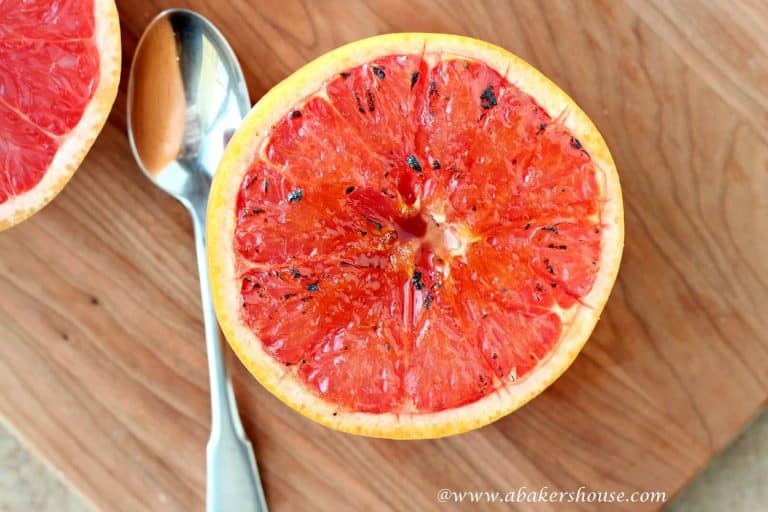 Kitchen Tools You'll Use to Make this Recipe:
Grapefruit Spoons
(obviously not necessary but they make grapefruit feel like a special occasion)
Please note that many of the links used are affiliate links which means that I earn a commission if you use the links provided. This is at no additional cost to you. Thank you for your support of A Baker's House.