Butterscotch cookies are a simple pleasure that are a breeze to bake. Take a short cut to the deep butterscotch flavor by using butterscotch chips melted into the batter. No need to fuss with making butterscotch from scratch today! Learn to make easy butterscotch cookies that will disappear even faster than you bake them.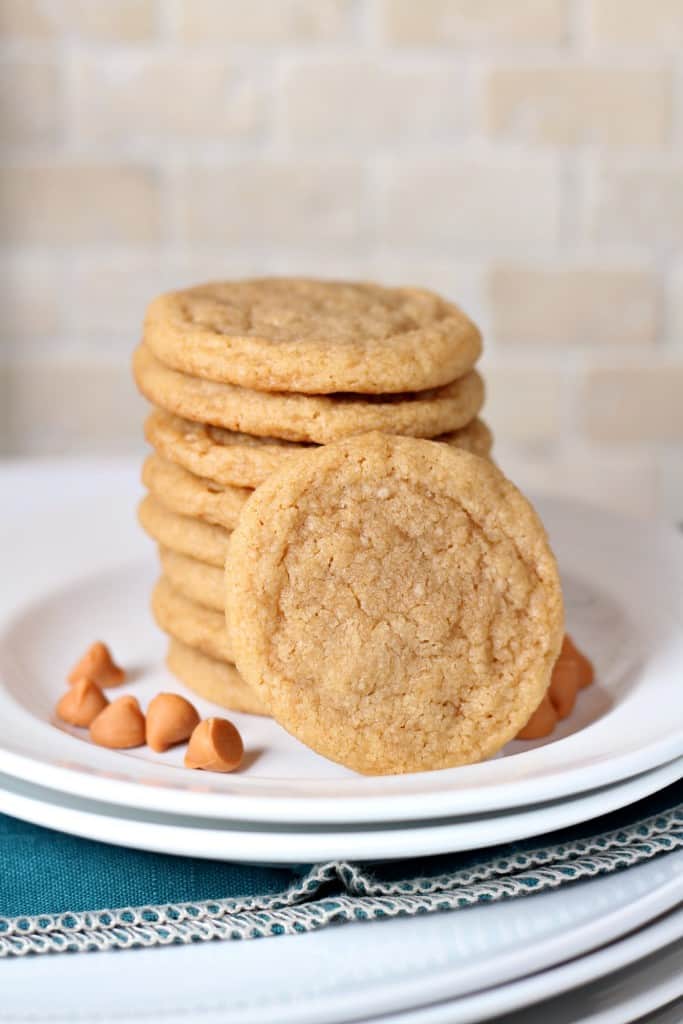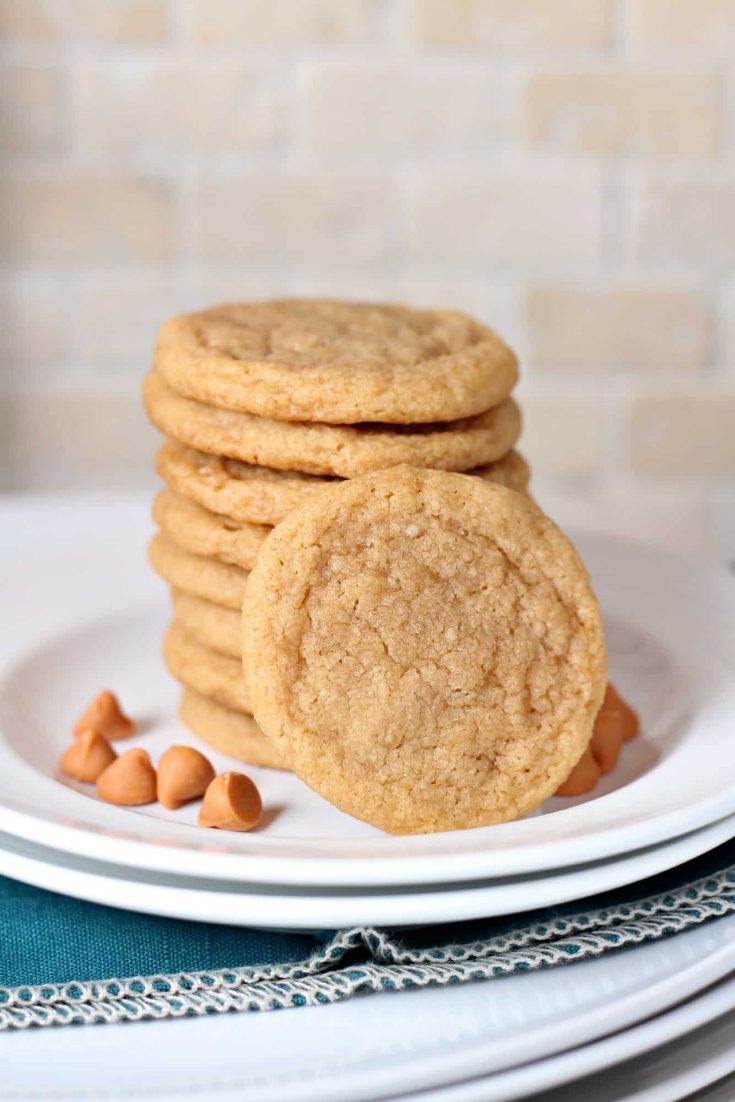 How do you make butterscotch cookies?
Melt the butterscotch chips in the microwave, let cool.
Beat the butter and sugar in a large bowl.
Add the egg and continue beating.
Mix in the dry ingredients.
Form balls of dough and place on a parchment lined baking sheet.
Bake at 325 degrees F for 12 – 15 minutes.
Cool completely before eating.
Cookies are comfort food!
What does comfort food mean to you?
Comfort Food for me is a dish that you prepare with a reliable recipe knowing that you cannot go wrong. It's a food that makes the whole house smell good; and most importantly, comfort food tastes really, really good.
These chewy butterscotch cookies tick off all of those boxes and more.
This is a simple cookie that doesn't try to be fancy or showy, just the basics– chewy, soft and all around an ideal cookie.
I used a recipe from the October/November issue of Cook's Country. You might be familiar with the PBS show, America's Test Kitchen, which is home to Cook's Country and Cook's Illustrated magazines.
These recipes are tested and tested again, you can't stumble if you follow along with the instructions and added tips.
Butterscotch Cookie Recipe
Even without the added step of making butterscotch from scratch, these cookies taste like old fashioned butterscotch cookies. You know, the kind that you can picture your grandmother baking and sharing.
My only adjustment to this butterscotch cookie recipe was to skip the step of making a log of cookie dough that you later slice and bake; instead, I rolled the dough into small balls and dropped them on my baking sheet.
This yielded a softer version of a butterscotch cookie that was a bit thicker in the middle than the slice and bake method. A chewy center remained with a slight crunch on the outer edges– perfection!
Other chewy cookie recipes and bars that you'll enjoy baking include:
Join me on Pinterest and

save this pin

for later!