Pumpkin butter will find its way into your meals– spread on toast, use instead of mayo on a turkey sandwich or drizzle it on top of ice cream. The crock pot makes easy work of this recipe.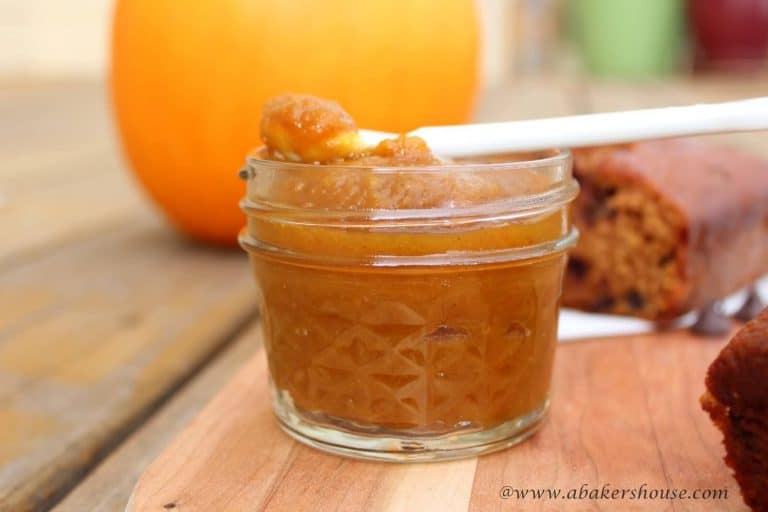 Let's hang on to fall flavors just a bit longer, shall we? You've seen loads of canned pumpkin at the grocery store and there is more to it than pumpkin pie. Stock up on a few extra cans before they disappear. Better yet, start with a (real!) pumpkin, roast it and then puree it to use in this recipe and many others. Some pumpkins are better for cooking than others. The small, pie pumpkins are suitable for cooking.
Neighbors of mine gave us a few pumpkins from their garden which again confirms that food grows without trouble in Colorado and the fact that nothing grows successfully at my house is a reflection on me and not the soil/altitude/weather/etc. Maybe I'll have better luck next year but I'll choose kind neighbors over a plentiful garden any day! I knew I wanted to use their pumpkins in the kitchen to return the favor. I started with this pumpkin butter and also made a pumpkin bread. They were happy to see their garden labor transformed into such goodies!
To make a pumpkin puree I followed The Pioneer Woman's lead, click here for more details. It didn't take much effort and was very satisfying to end up with homemade puree. The crock pot does the remainder of the work to cook the puree, along with some sugar and spices, down to a smooth and flavorful butter-like spread.
Print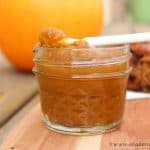 Pumpkin Butter in the Crock Pot
---
Ingredients
3 cups pumpkin puree
1/2 cup brown sugar
2 teaspoon cinnamon
1/4 freshly ground nutmeg
1/4 teaspoon salt
---
Instructions
Put all of the ingredients into the crock pot.
Cook on low for 3-4 hours.
Puree to desired consistency
Refrigerate for up to 2 weeks.
Recipe Card powered by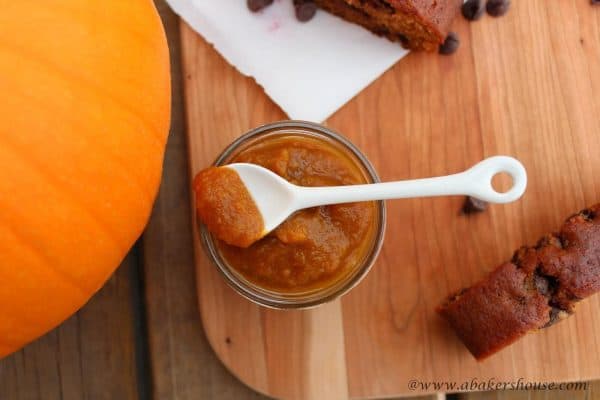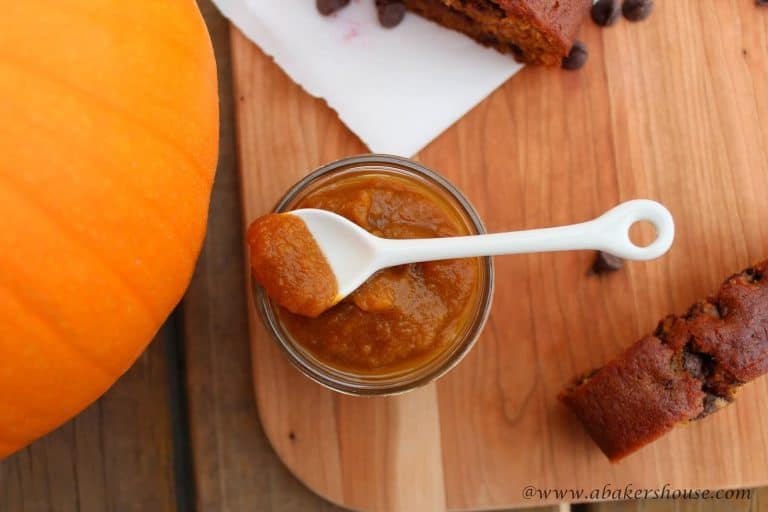 Let #PumpkinSeason go on all year! You'll love these pumpkin recipes:
Kitchen Tools used in this Recipe:
We are a participant in the Amazon Services LLC Associates Program, an affiliate advertising program designed to provide a means for us to earn fees by linking to Amazon.com and affiliated sites.