Orange spiced tea cookies combine the flavor of tea with citrus in this lovely slice and bake cookie recipe.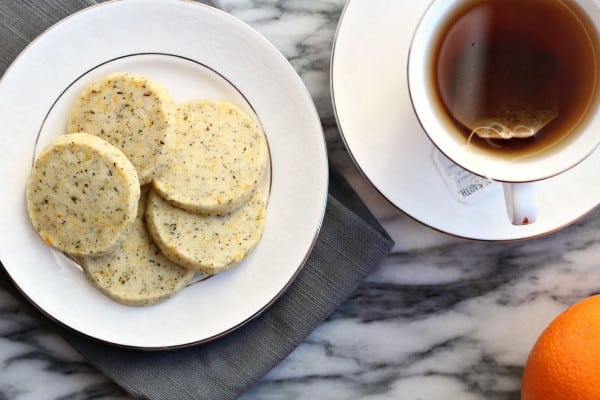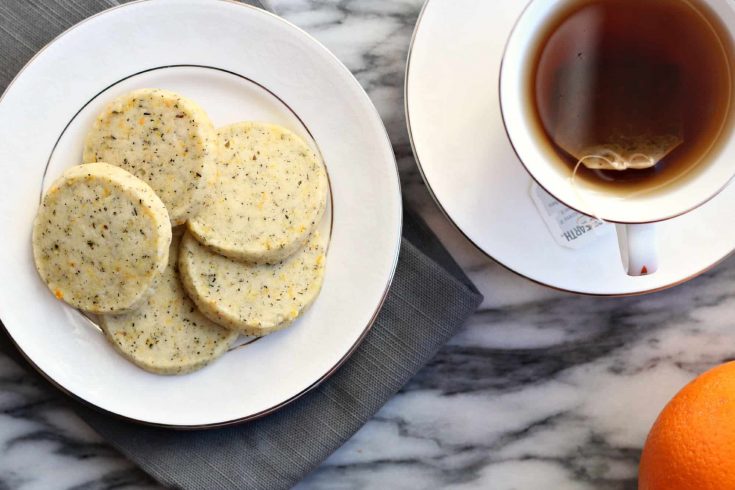 Orange spiced tea cookies are a delicate dessert packed with flavor. Today I started with Good Earth's Sweet & Spicy herbal and black tea then incorporated it into this slice and bake cookie to create orange spiced tea cookies. The bold flavors of cinnamon and orange are highlighted in this herbal tea and both flavors transfer well to baked goods.
I increased the orange with the addition of some orange zest and juice while adapting a tea cookie recipe from Krystina Castella's book, Crazy about Cookies (page 119). The aroma in the kitchen when these cookies were baked was almost as much of a treat as eating the cookies! The orange and spices were a bright scent, one that I hope to recreate again. This is a simple orange spiced tea cookie, perfect to enjoy with a cup of coffee or tea.
Tea cookies are perfect for wedding showers, baby showers, graduation parties, or Mother's Day. Need more dessert recipes? Try these Lavender Shortbread Cookies or Maple Cookies.
Pin this recipe for Orange Spiced Tea Cookies for later!