Learning how to clean a cast iron pan is the key to baking and cooking with it more often. The materials are basic– kosher salt works it magic with a bit of elbow grease thrown in!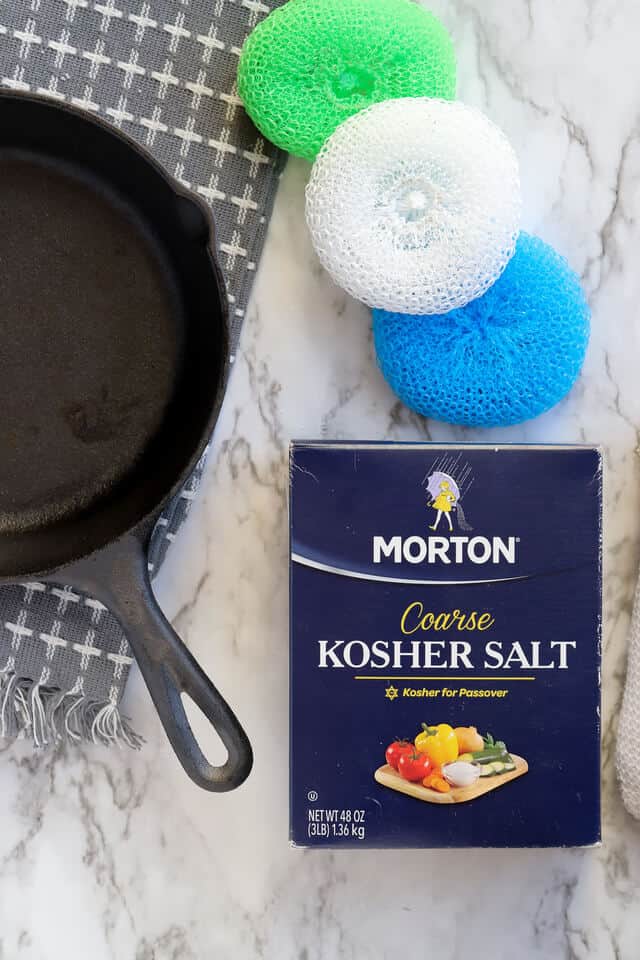 I love to use my cast iron grill pan and my cast iron skillet…cleaning it is another story. Even after one use it looks icky, for lack of a better word.
So how are you supposed to clean your cast iron pan? You don't want to dunk it in water and scrub it as you would a usual pan but you do need to learn how to clean a cast iron so that it is part of your kitchen for years to come.
Here is what I do, all you need is kosher salt, a nylon scrub brush, and a VERY dirty grill pan.
Materials needed to clean a cast iron pan
1. Coat the pan with salt. I may have been too generous with the salt this go round so feel free to use less.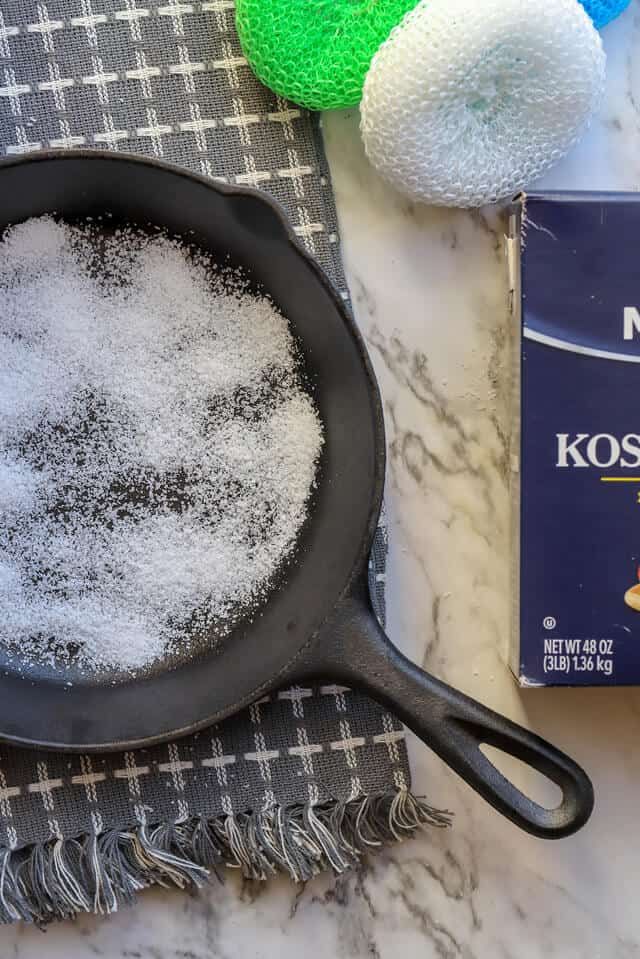 2. Simply start scrubbing with the nylon brush and the salt becomes a paste-like substance that helps to take the bits of food and grease right off the pan. Water isn't necessary, but if you have a really dirty pan with grease caked on, go ahead and add a bit of water to make a paste.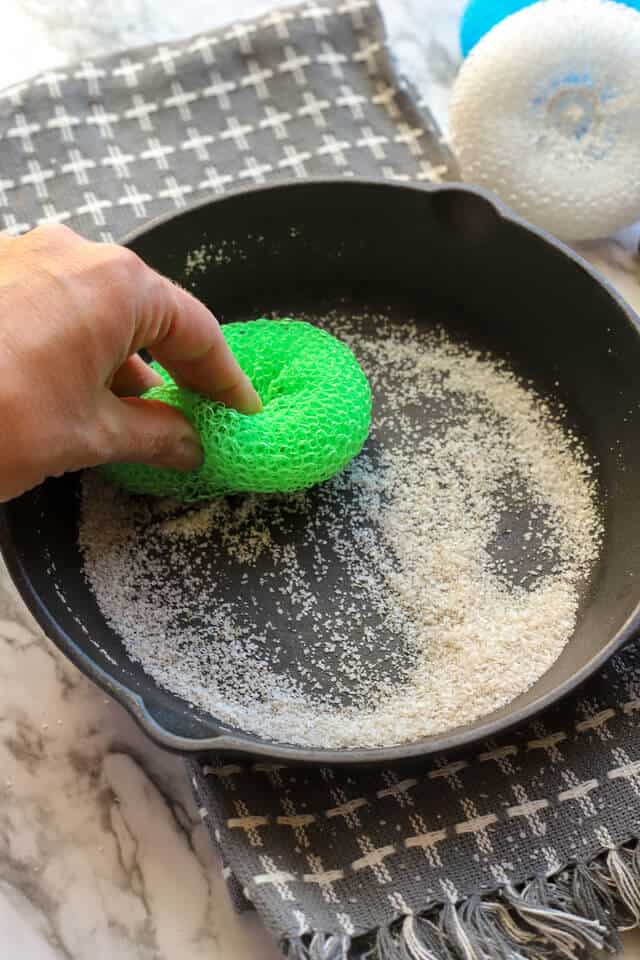 3. Look how dirty the salt becomes! And, like magic, your cast iron pan (skillet or grill pan) is clean.
Brush the excess salt and gunk off the pan and you are done. If you need to season the pan you could brush it with vegetable oil and bake it at a very low temperature (200-250 degrees) for about 30 minutes.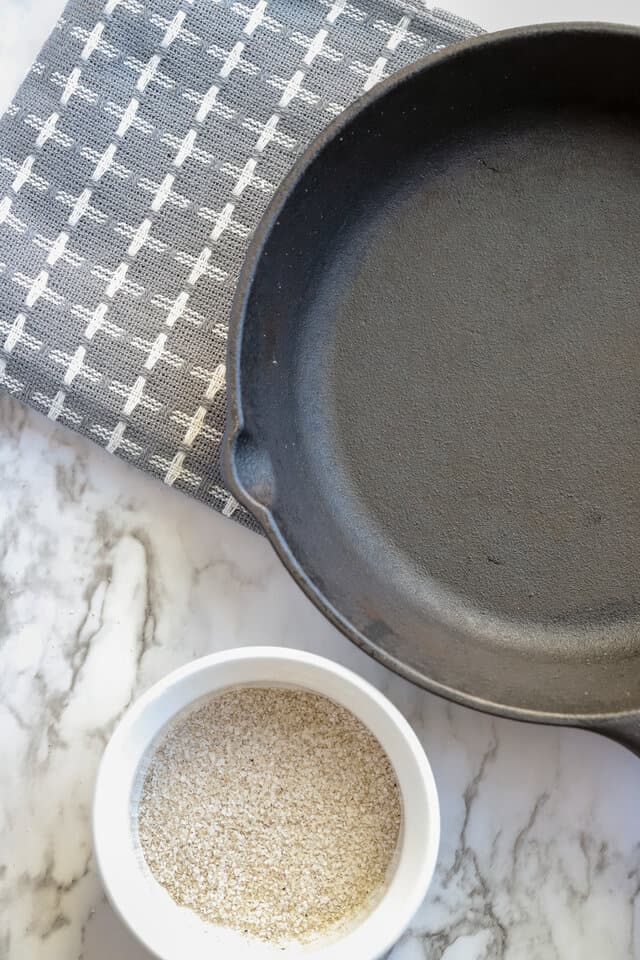 The salt scrub process isn't necessary every time. Usually you can wipe down your grill pan with a paper towel or cloth in between uses. Your cast iron pans will last for years.
Here are some recipes where I use a cast iron pan:
Apple, beer and cheddar soda bread
Let's keep in touch!
We are a participant in the Amazon Services LLC Associates Program, an affiliate advertising program designed to provide a means for us to earn fees by linking to Amazon.com and affiliated sites.
Please note that this post was originally published in April 2012 and was updated in September 2018.