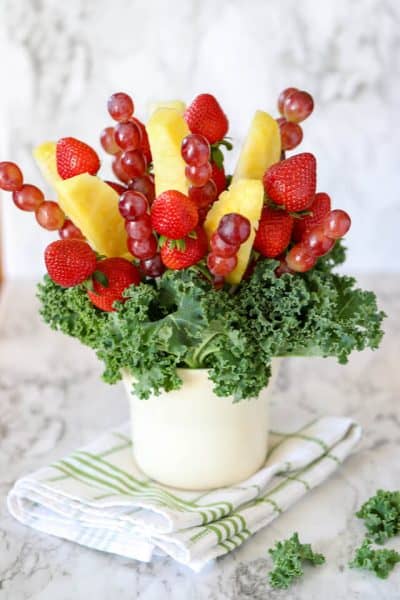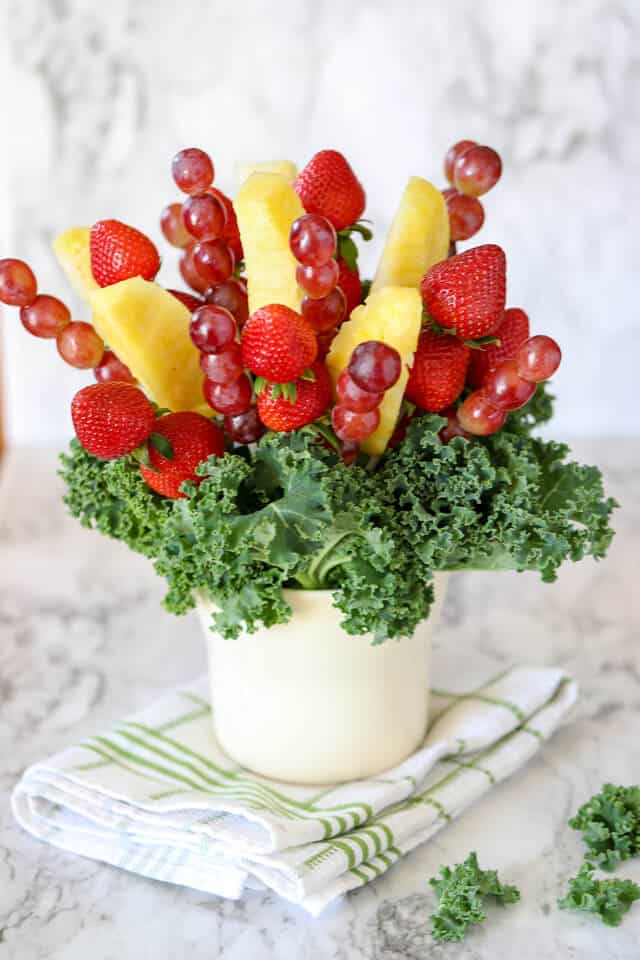 Fruit bouquet and edible fruit arrangements have become a popular business and, in my experience, are a lovely delivery to receive. Why not pass along that happiness and fresh fruit to someone you know by making a DIY homemade fruit bouquet? Here's how to make a fruit bouquet– it's easy.
The steps hardly need to be explained so the photos will do most of the talking.
Start with a container that has a sturdy and level base. You don't want the weight of the fruit to topple it later on.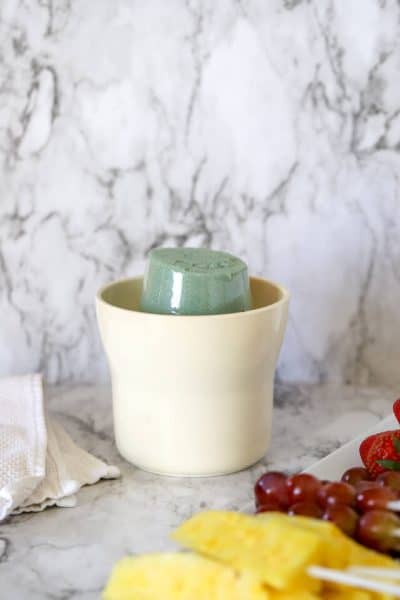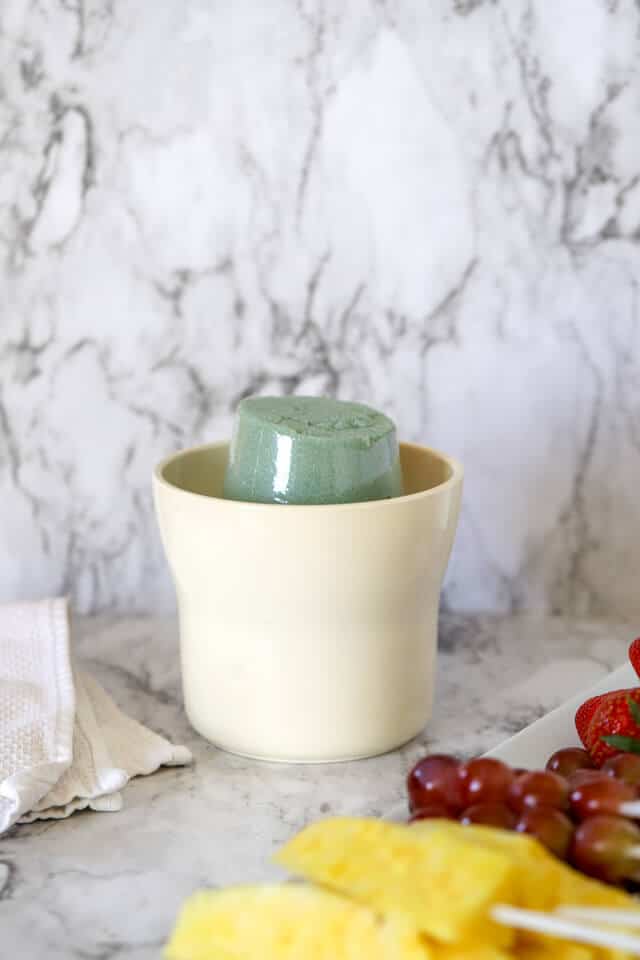 Use a heavy duty foam (often found in the florist department) and cut it, if necessary, to fit within your container.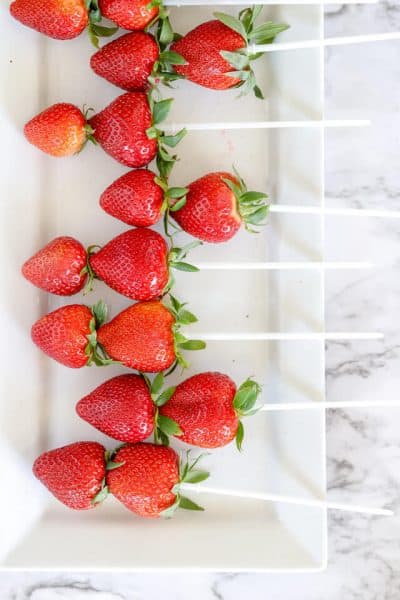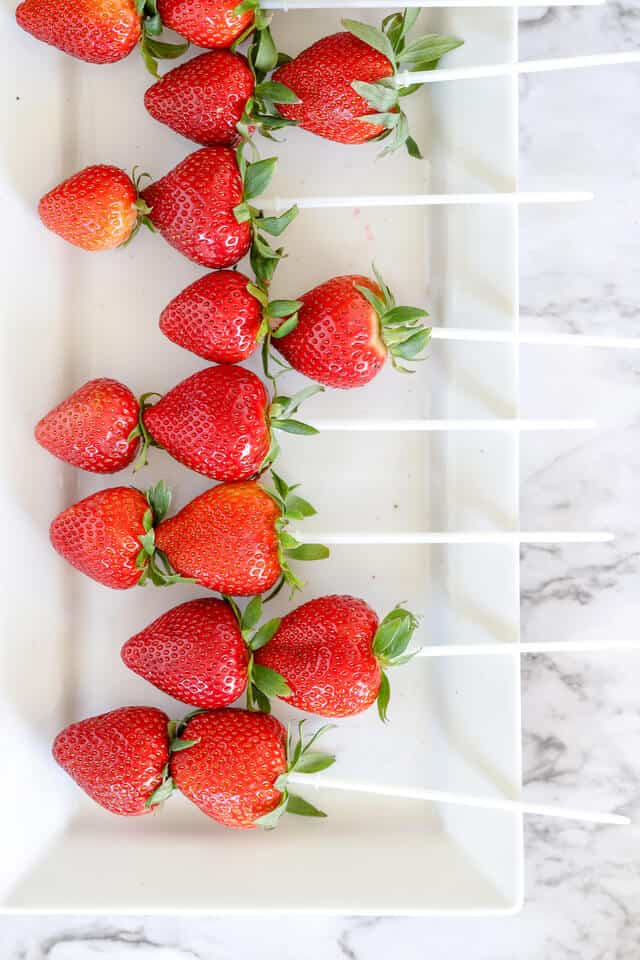 Any combination of fruit will work well. Strawberries, grapes, melon, pineapple are a good place to start. Place the fruit on the skewers. A note about the plastic skewers. I prefer the plastic sticks to the wooden sticks but both work. I've looked all over stores and online and cannot find a place that sells the plastic sticks with these added notches. These are recycled from arrangements I've received as deliveries. Let me know what works best for you.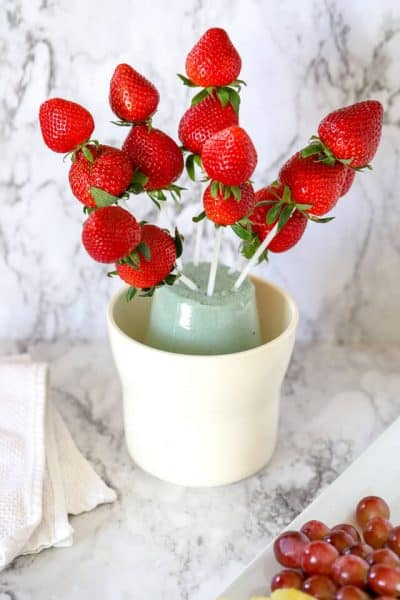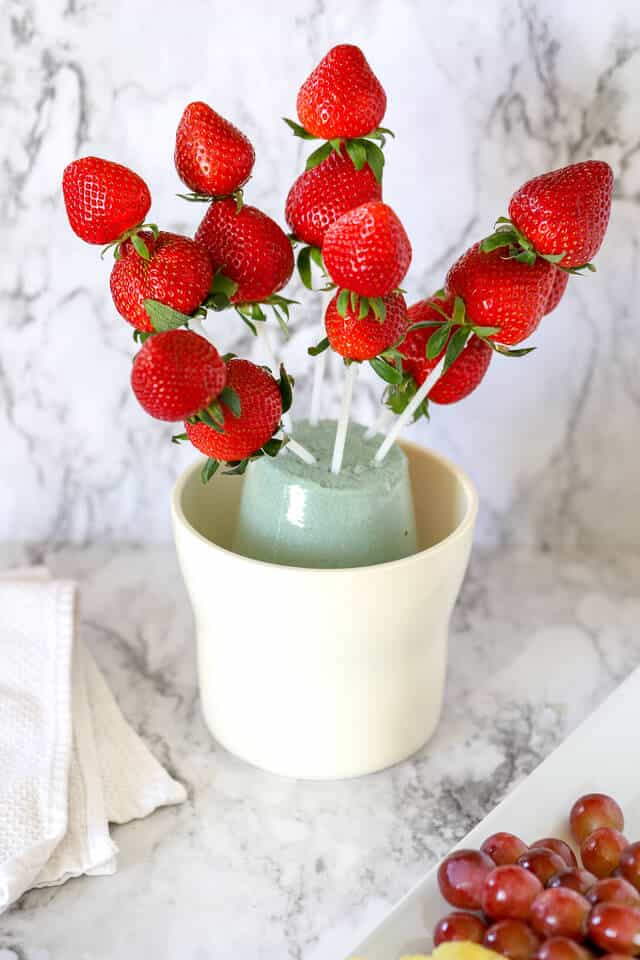 Add one type of fruit at a time so that you can distribute it around the fruit bouquet.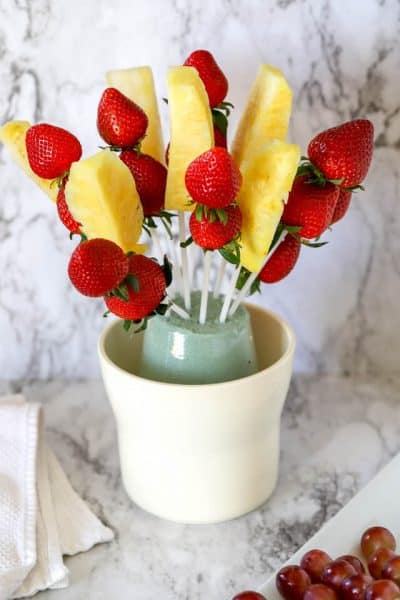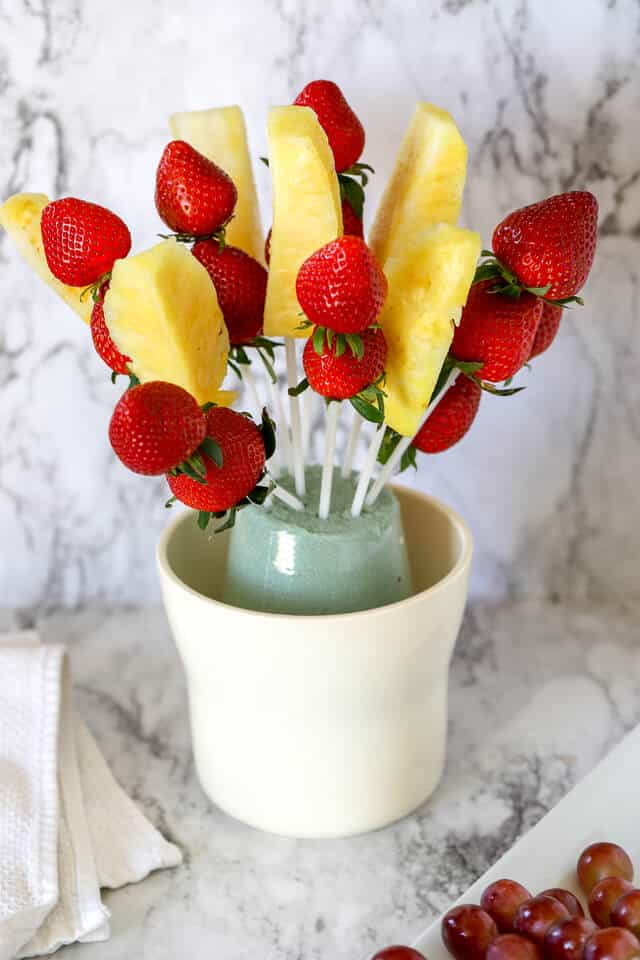 Be as simple (one type of fruit but lots of it) or as complicated (many fruits added throughout) as you'd like. Learning how to make a fruit bouquet is a fun project for your kids too.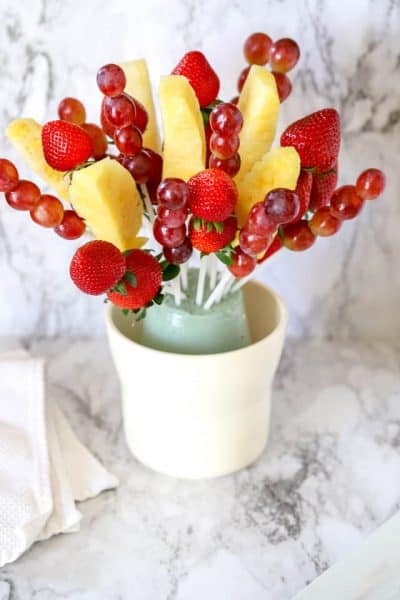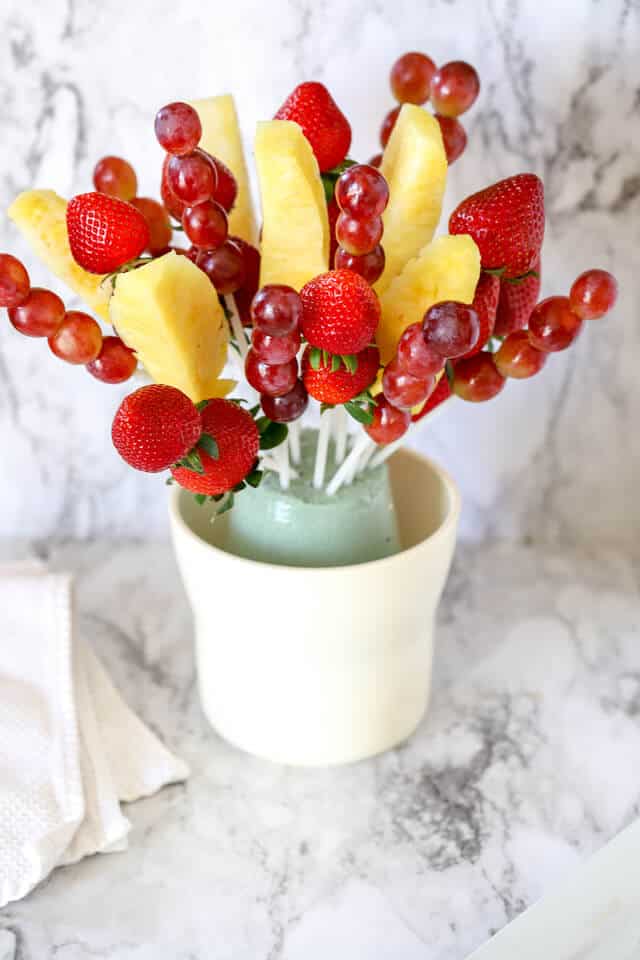 The greenery filling is useful to add a contrasting color and to hide the skewers (mostly) from sight. Kale is an excellent choice, as are other lettuces, parsley or herbs. Stick to an edible addition here. Not that anyone is going to nibble on your kale (although they could!) but because a natural choice keeps with the edible theme of your fruit arrangement.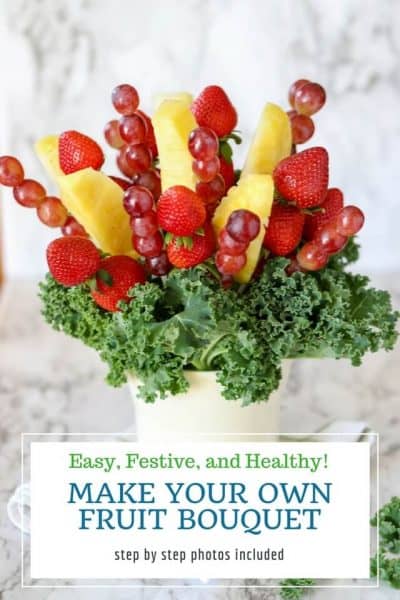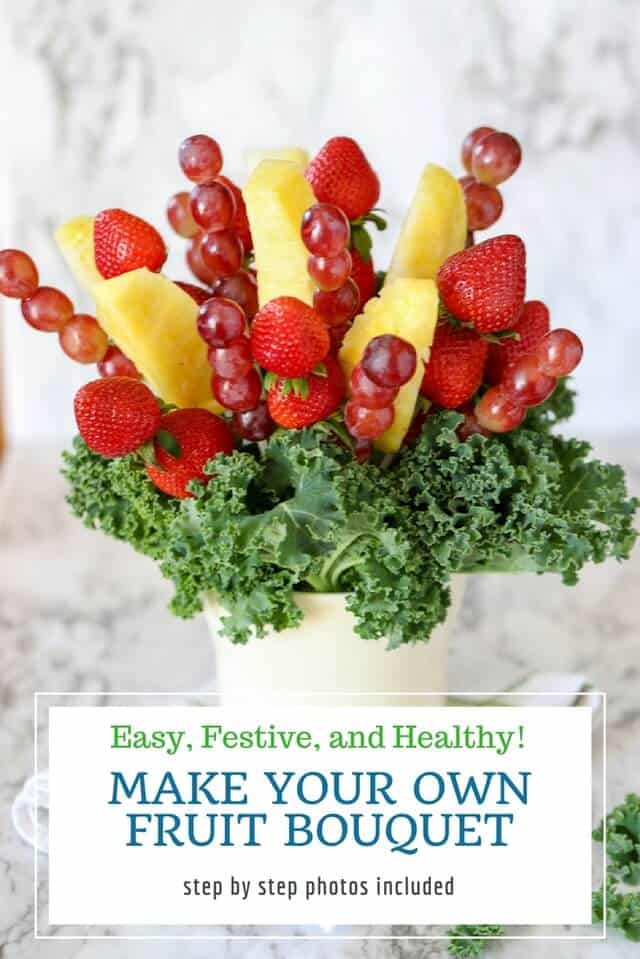 These simple and fresh fruit bouquets are wonderful gifts for birthdays, Mother's Day, Father's Day, Valentine's Day, Teacher Appreciation Day, and also are a thoughtful gift in times of sending sympathy.
You can also learn how to make a fruit bouquet for Valentine's Day– heart shaped everything!! Red strawberries, red watermelon, heart shaped melons, and more. This version of a Valentine's arrangement focuses on the color red. Try adding some chocolate covered strawberries too!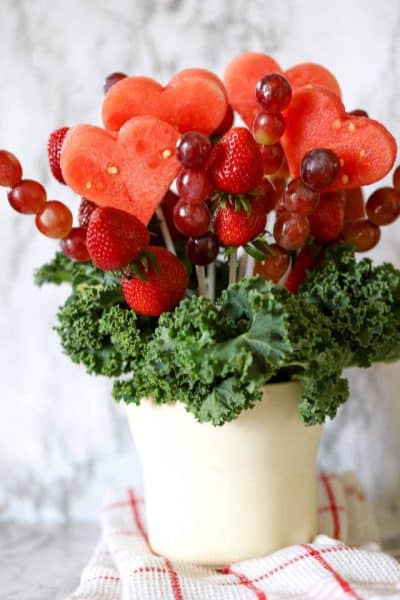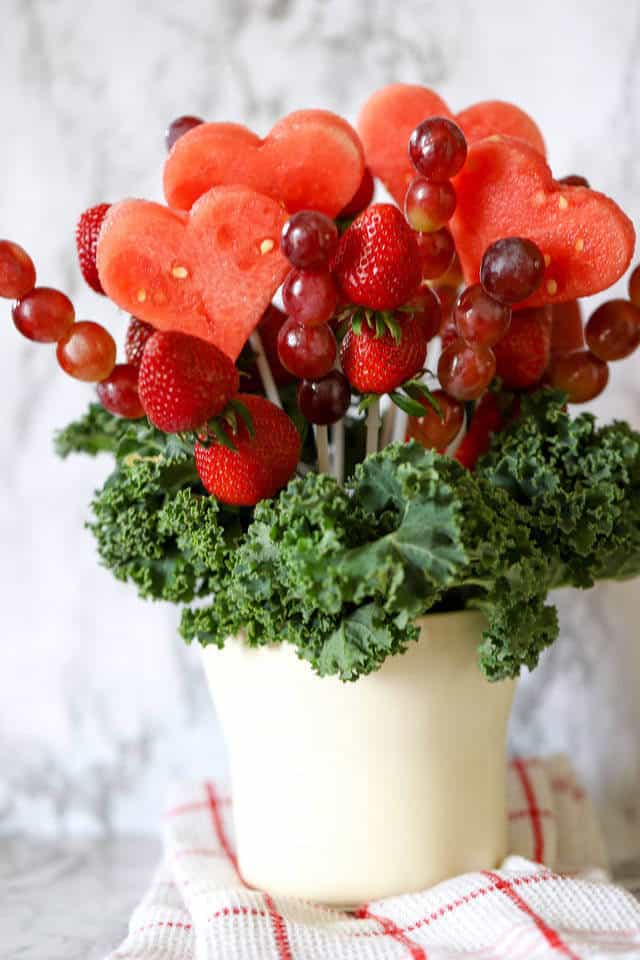 Looking for more bouquet ideas?
And this fruit flower centerpiece!