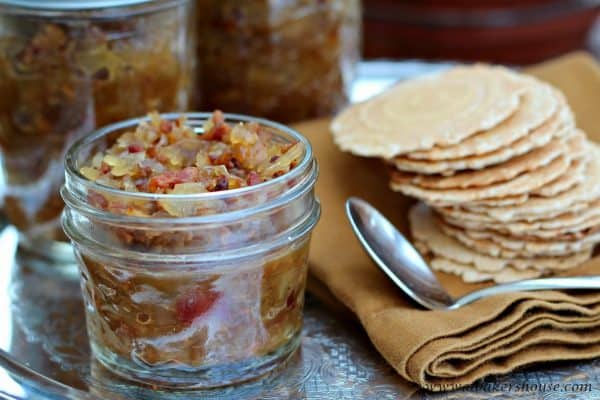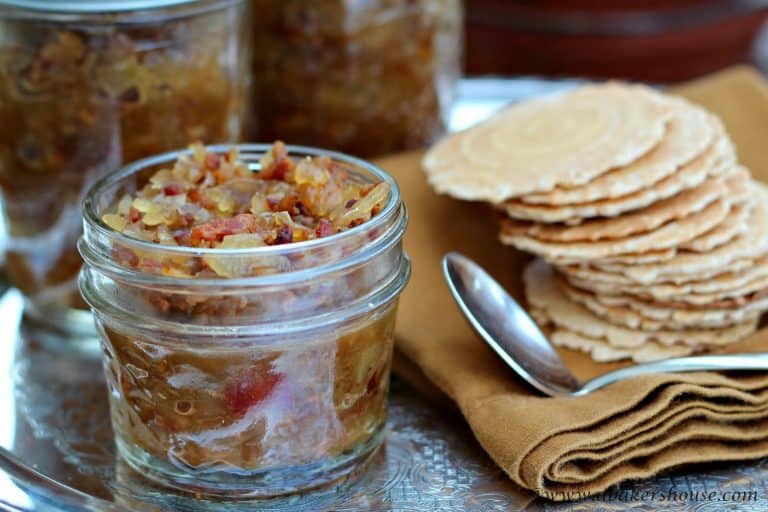 This recipe for Crock Pot Onion Bacon Jam slowly cooked and has deep flavor. Is "Jam" the right term? It's hard to say. Jams usually have fruit plus sugar. Onions are a bulb vegetable so technically we've veered off the "jam" path already. That's ok, once you taste this you won't mind what it is called. You'll just want more!
If you haven't sampled onion bacon jam before you might wonder why you need this condiment in your kitchen. You're right, it doesn't have the most beautiful colors that shine in a photograph and it doesn't line the grocery store shelves…but you will find many ways to use this combination of onions and bacon.
Here are a few ideas to get you started with this onion bacon jam: top brie and crackers with it, layer it in a panini, add a dollop to potato soup, use it instead of a red sauce on a pizza– you won't run out of ideas before you empty your jars of this addicting jam. Here's a bread I baked with this onion bacon jam– onion bacon fantans. I'd love to hear your ideas too!
Adapted from Martha Stewart's Bacon Jam (by adding a lot more onions and a little less bacon)
Print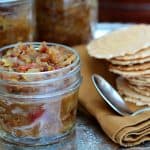 Crock Pot Onion Bacon Jam
---
Ingredients
5-6 onions, thinly sliced
1 TB butter
1 pound bacon
1/2 cup cider vinegar
1/2 cup dark brown sugar
1/4 cup pure maple syrup
1/2 cup coffee
---
Instructions
Directions:
1. Microwave bacon until crisp. Cool then roughly chop.
2. Melt the butter in a saucepan then add the onions. Cook on medium heat for 5-8 minutes then add the remaining liquid ingredients. Bring to a full boil then simmer for a few minutes. Add the bacon transfer the mixture to the crock pot. Cook on low for 3-4 hours or until jam is thick.
3. Pulse mixture in a food processor 8-10 times or until bacon and onions are in small bits. Keep in the refrigerator.
---
Recipe Card powered by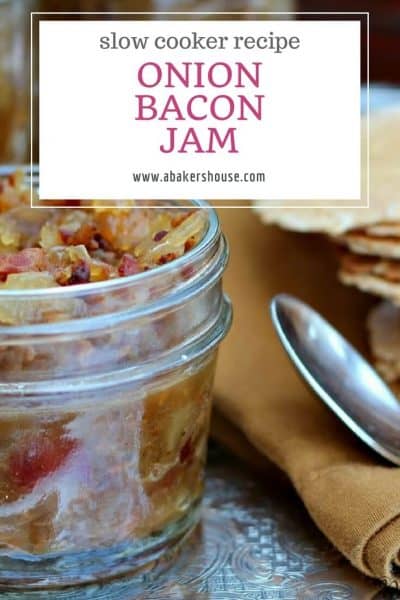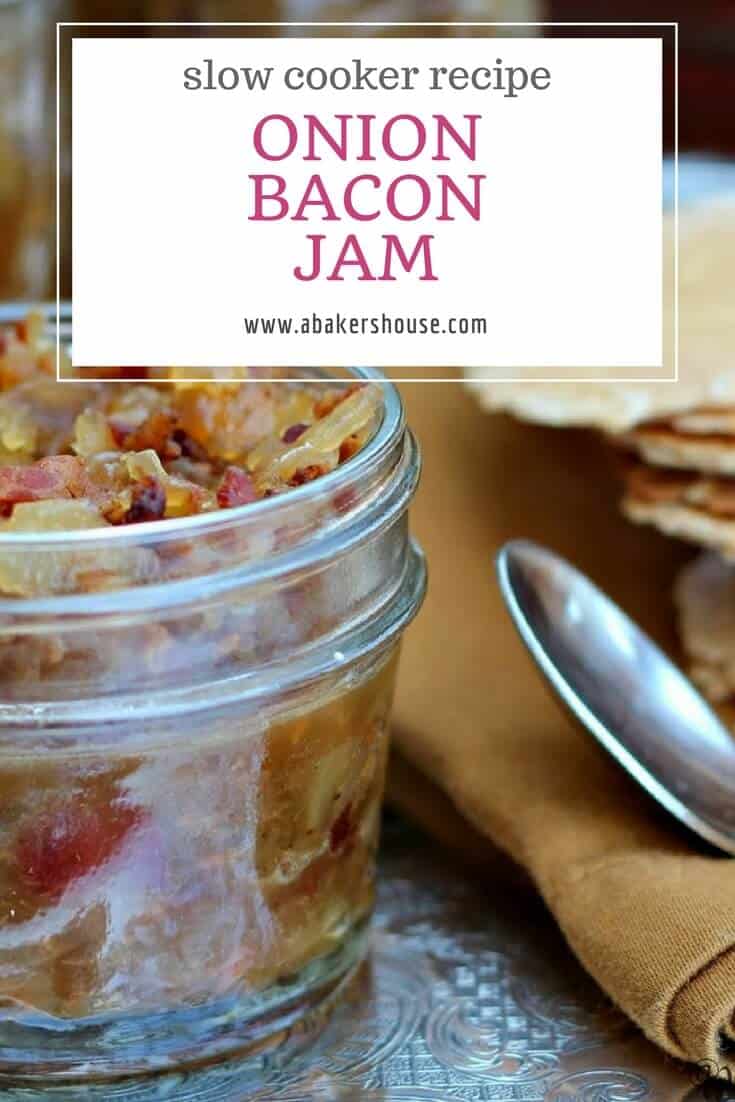 More Slow Cooker and Crock Pot Recipes: