Amaretti biscuits are a gluten free Italian cookie (or biscuit) that are perfect on their own or even better sandwiched with a chocolate filling. These little meringues could be cousins with the better known macaron.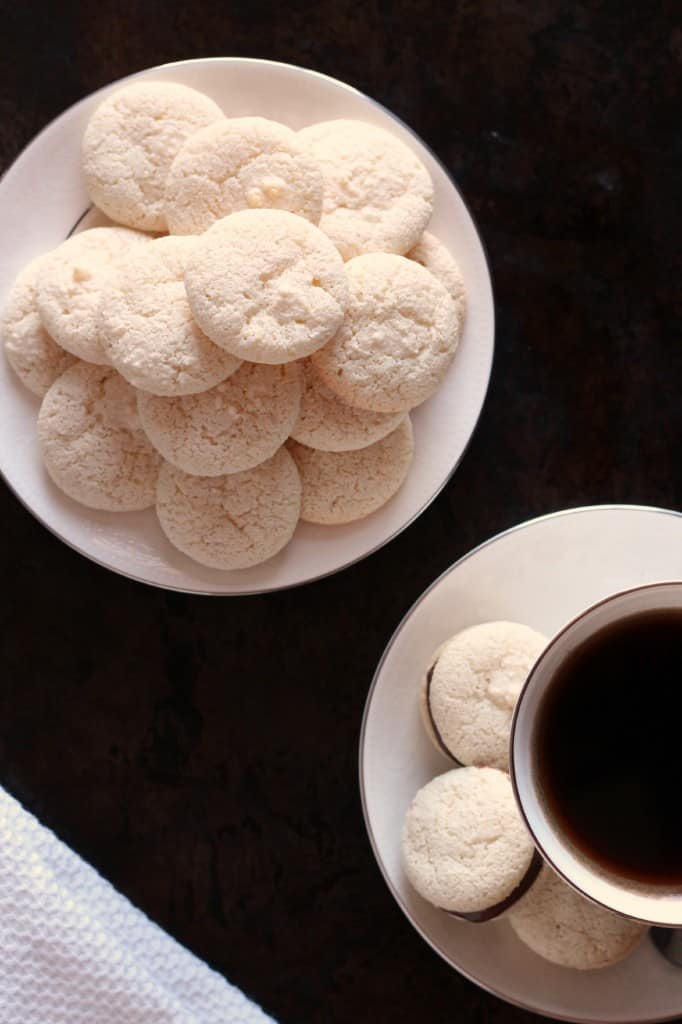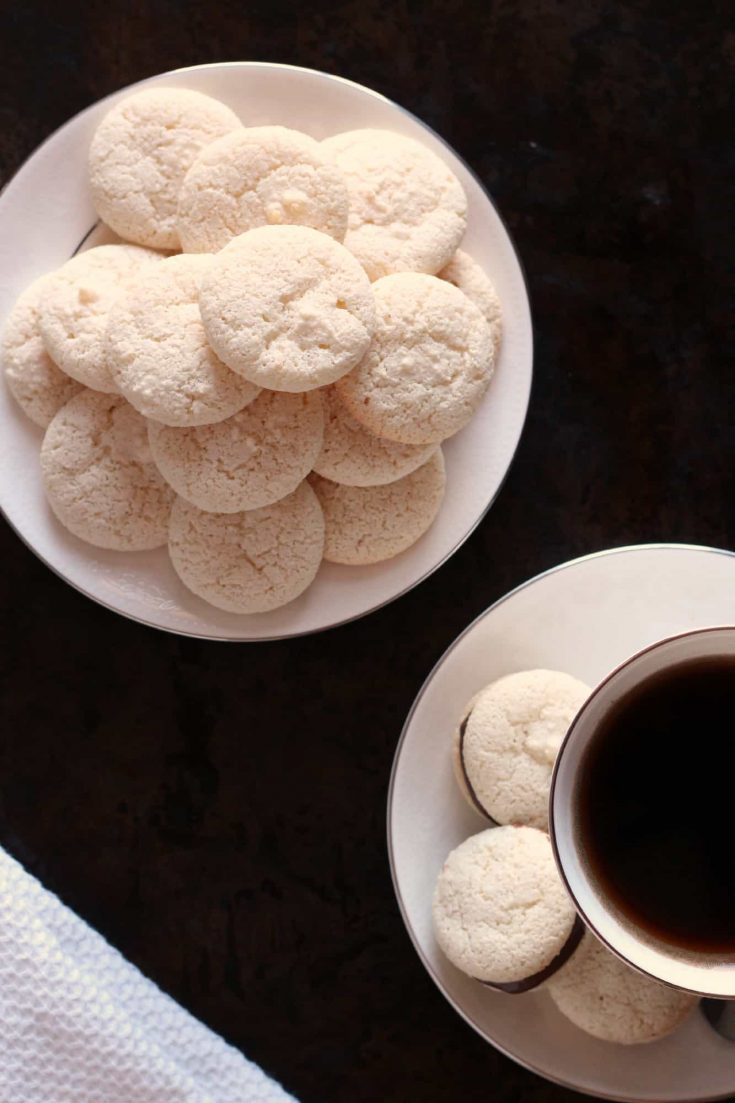 Baking with amaretto
I turned to an liqueur that I had in the back of the pantry, one that my mother-in-law purchased on a visit some time ago when she made a simply delicious dessert of baked peaches topped with amaretti biscuits. The biscuits make a streusel-like topping and are first soaked in a liquor called Disaronno, a type of amaretto.
Its label calls it "Italian's Favorite Liqueur" and I can see why Italians seek this almond flavored drink out. By the way, for others like me who wondered about the difference between liquor and liqueur check out this simple explanation that has to do with alcohol content and relative sweetness.
I thought I'd try making the little amaretti biscuits at home since they can be hard to find in local stores. I think my mother-in-law brought some with her from England, although I've also found them at Whole Foods and World Market since then.
My biscuits were not the cute little domes that came out of the purchased package but I liked them just the same. Serve with coffee and for a special treat sandwich a bit of nutella between two amaretti biscuits.