Almond lace cookies are delicate and crunchy. Brown sugar and butter are highlighted with a touch of amaretto. Drizzle with a bit of melted chocolate to elevate this simple cookie recipe. This easy cookie recipe for almond lace cookies is ready for your special occasion!
Is this cookie a traditional florentine?
Traditional florentines are lace cookie similar to this one. A toffee base is made first, usually on the stove top, and orange zest or candied orange peel is added to the dough.
This recipe adapted from Cooking Light takes the short cut of using the microwave and changes the traditional steps just a bit. The resulting cookie is no less impressive. It is crisp, light and airy.
The dough spreads as it bakes and the lacy texture emerges.
Honestly it doesn't feel like a cookie but is more like a thin toffee wafer. An optional drizzle of chocolate or hazelnut spread (yup, nutella or something like it!) is a nice finishing touch.
Florentine Lace Cookie Recipe source
I spotted this recipe for hazelnut lace in a Cooking Light magazine and took the suggestion included in the recipe to try it as almond lace cookies with a few easy ingredient substitutions.
These almond lace cookies are a wafer-thin nut brittle-like sweet that delicately breaks with a slight crunch in your mouth and you are left with a toffee flavor combined with a hint of amaretto.
What is amaretto?
Amaretto is a sweet, Italian liqueor. It often has the flavor of almonds. Chowhound has a recipe for homemade amaretto that I'm curious to try.
Can I make these gluten free almond lace cookies?
Yes! You can easily make gluten free lace cookies. The original recipe only has 2 tablespoons of cake flour which is a small amount to replace. Go ahead and use a gluten free flour blend to substitute for the cake flour. The other ingredients are already naturally gluten free, but be sure to check labels on each ingredient to be sure.
Occasions to make almond lace cookies (florentines):
All year long: Pair almond lace cookies with an afternoon cup of tea and you will wonder why you've never made these before!
Springtime: With Easter, Mother's Day, bridal showers, baby showers, and after teas all ready for spring time celebration, you'll have no shortage of reasons to make this almond lace.
Summer: Light and airy, these lace cookie are not a heavy dessert and are perfect for summer after dinner bites.
Winter: Florentines are a traditional sweet to share around Christmastime. The chocolate drizzle is especially decadent and perfect for celebrations!
Fall: well, I left out the fall season. Honestly you'll enjoy these any time but the autumn doesn't strike me as the time of year for florentines. Maybe I should develop a pumpkin twist on these beauties!
What additional ingredients could be used for special occasion florentines?
You could pump the orange flavor with more orange zest to make lacy almond orange cookies.
Melting chocolate and dipping half the cookie would create decadent chocolate almond lace cookies.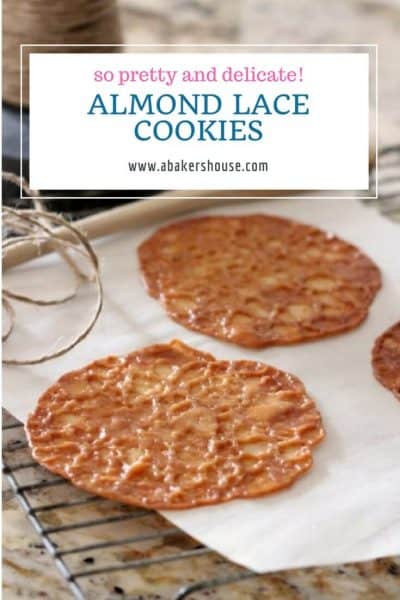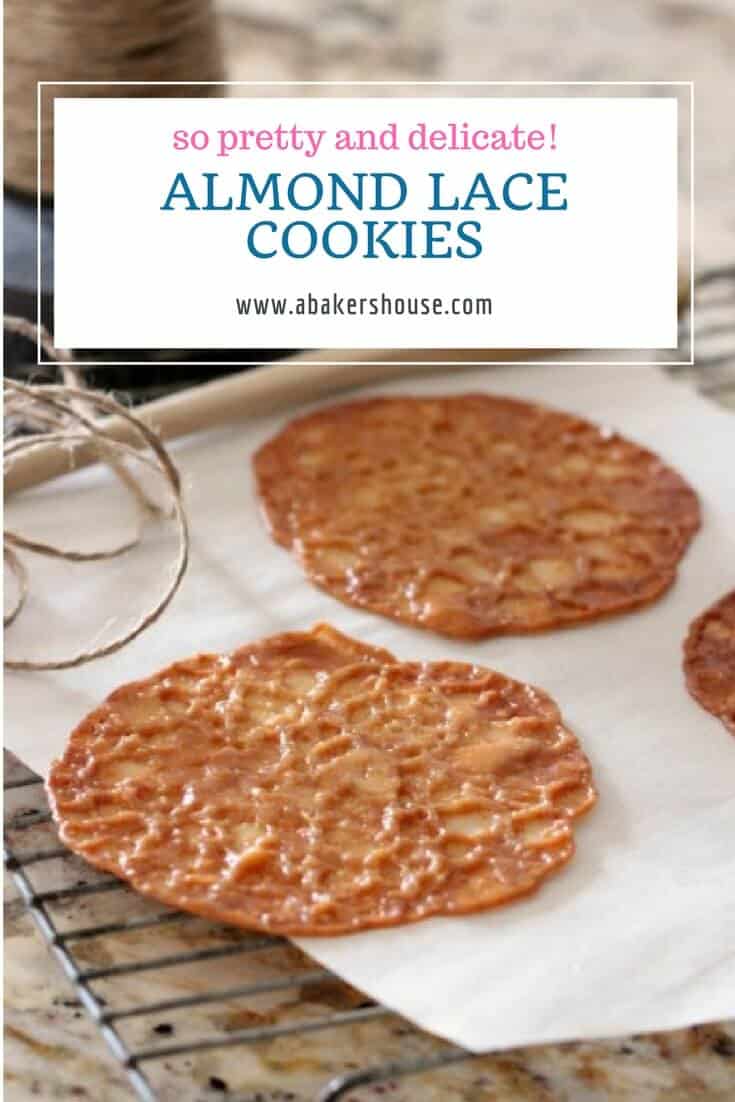 Looking for more cookies for special occasions?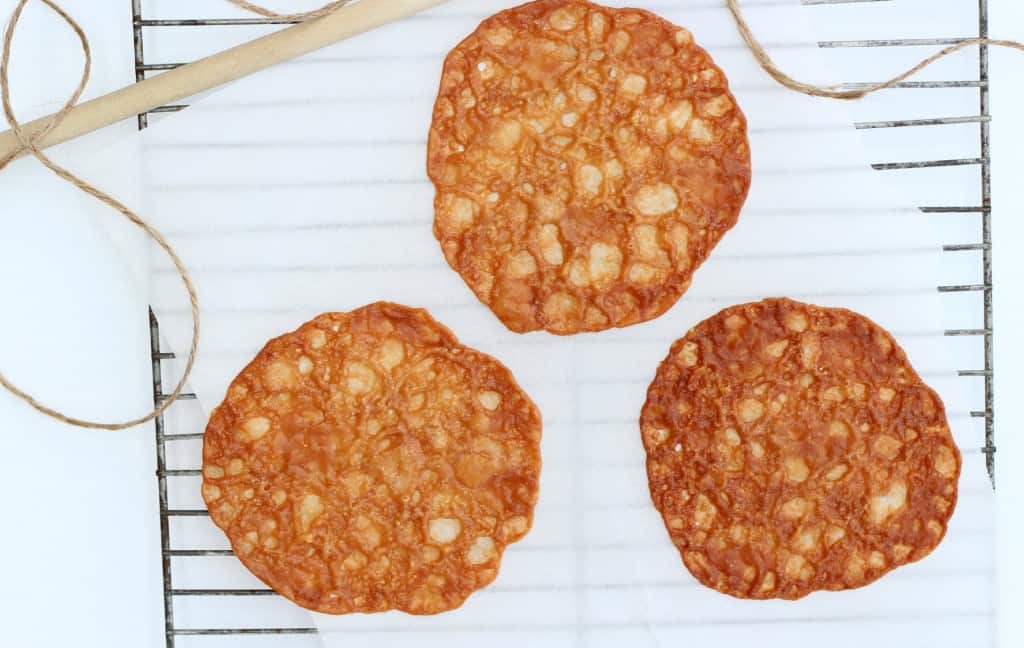 Originally posted in 2014.