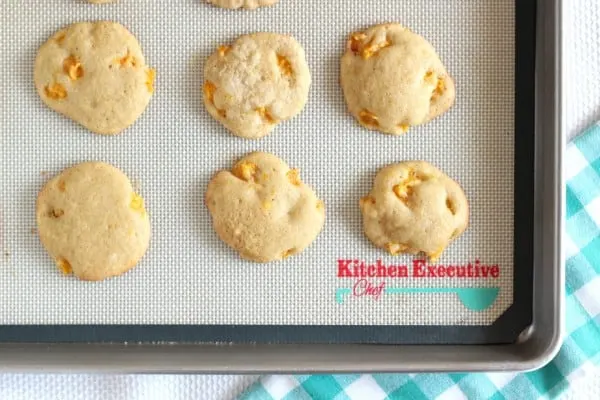 Here's a recipe for peach drop cookies from Martha Stewart which I baked on my new baking mats from Kitchen Executive Chef. Any stone fruit would work well; I used nectarines.
The dough is a somewhat sticky consistency– diced nectarines combined with jam along with the usual cookie ingredients of flour, salt, butter, eggs and more create a dough best dropped onto a baking sheet with spoons or a small melon baller.
The end result is a soft, pillow-like cookie that I found best enjoyed on the first day. Due to the moisture in the diced fruit, the texture of these cookies changed after a day or so in a covered container (and not in a good way).
I will make these again with other stone fruits and might even combine a few in the same cookie to see how that goes– I am sure it would be a wonderful way to enjoy summer's bounty!
Baking with nectarines is a highlight of summer. Try these blueberry nectarine muffins.
Does anyone else think that adding fruit to a cookie must make it a health food? Or even just a little closer to being a healthy choice? …no? Oh well, I can only wish that the nectarines in these delightful cookies did just that because this recipe is a great way to bake with fruit this month.
The August theme for #CreativeCookieExchange is Summer Bounty and stone fruits came to my mind right away–peaches, nectarines and plums were in my kitchen.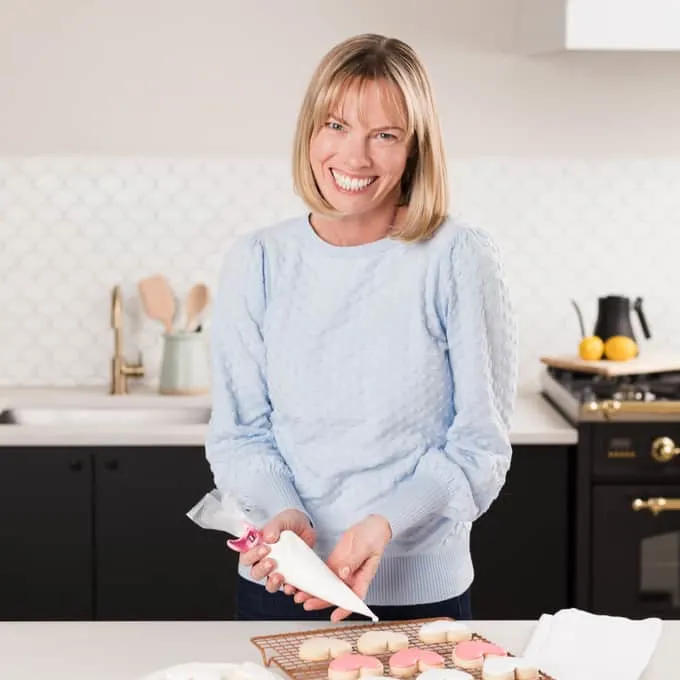 Holly Baker started the food blog, A Baker's House, in 2011. She is the writer, recipe creator, and photographer for the site. Holly loves to bake and shares recipes for gluten free food, canning recipes, as well as traditional desserts too. Her recipes and food photography have been highlighted by BuzzFeed, Reader's Digest, and She Knows.