What a lovely idea to give the gift of fruit in an edible arrangement that looks like a bouquet! This flower fruit centerpiece is easy to make and ready to brighten someone's day. Choose your fruits, the greenery to fill in, and a festive base and you're ready to go!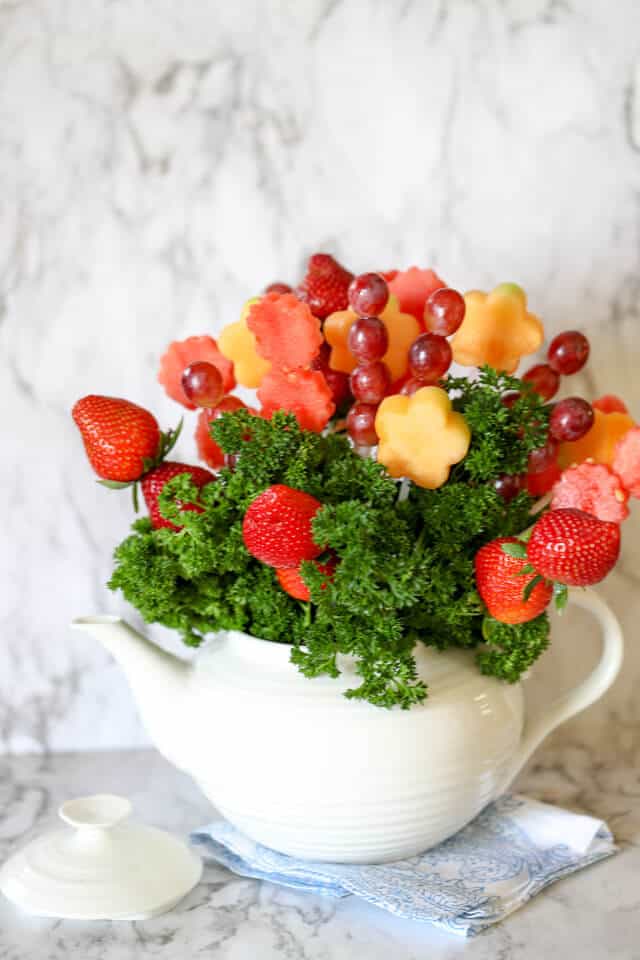 A fruit flower centerpiece would be a beautiful addition to any celebration: Mother's Day, graduation, baby or wedding showers, and birthdays too. Cookie cutters make pretty shapes — flowers, hearts, geometric shapes. Learn how to make this easy flower fruit centerpiece.
Of course you could have a flower fruit centerpiece delivered. There are a number of companies that specialize in edible fruit deliveries, but save yourself some money and try to make a fruit arrangement yourself. There is no secret to it– just cut fruit and place the fruit on skewers, then arrange them in a display.
Teapots, flower vases, and planters all make excellent choices for the base. You likely have some great options at home already for this decorative centerpiece.
This DIY Flower Bouquet is one of my favorites and here it is updated with some fruit flowers. Any flower shaped cookie cutter will do the trick.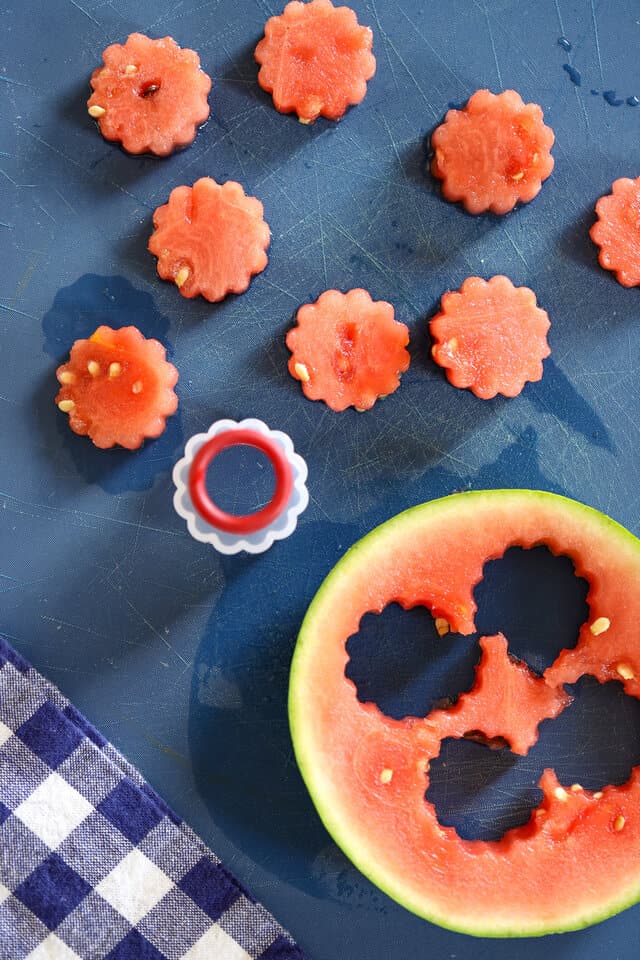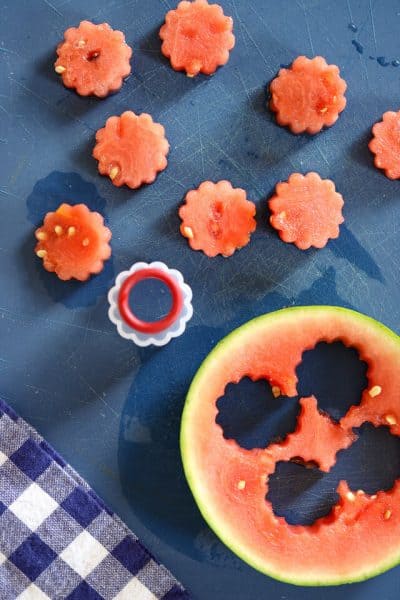 First get to work with the fruit—watermelon and cantaloupe flowers, tasty grapes, colorful strawberries and a bit of parsley for a burst of greenery. You'll need a Styrofoam ball in the base of your container plus plastic sticks or skewers on which you'll thread the fruit.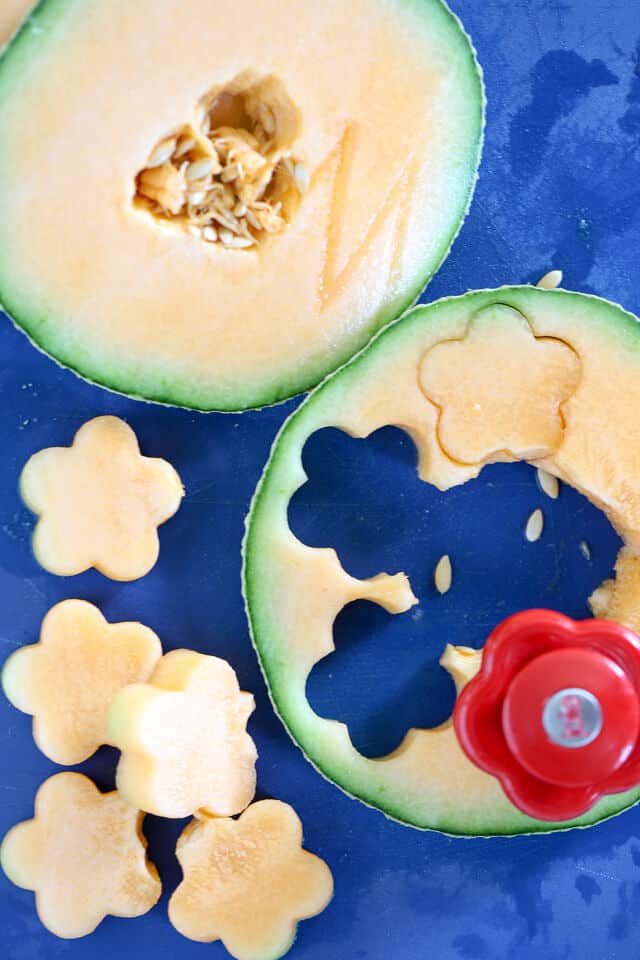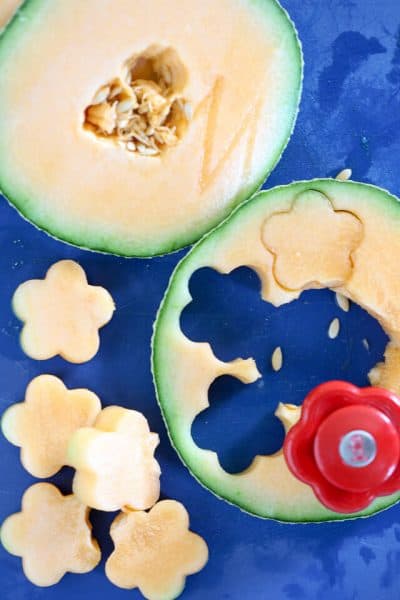 Arrange them as you would real flowers, trying to balance the arrangement with color and shapes, then add your parsley to fill in some visual gaps. Kale makes a good green filler as well. Broccoli, cilantro, get creative!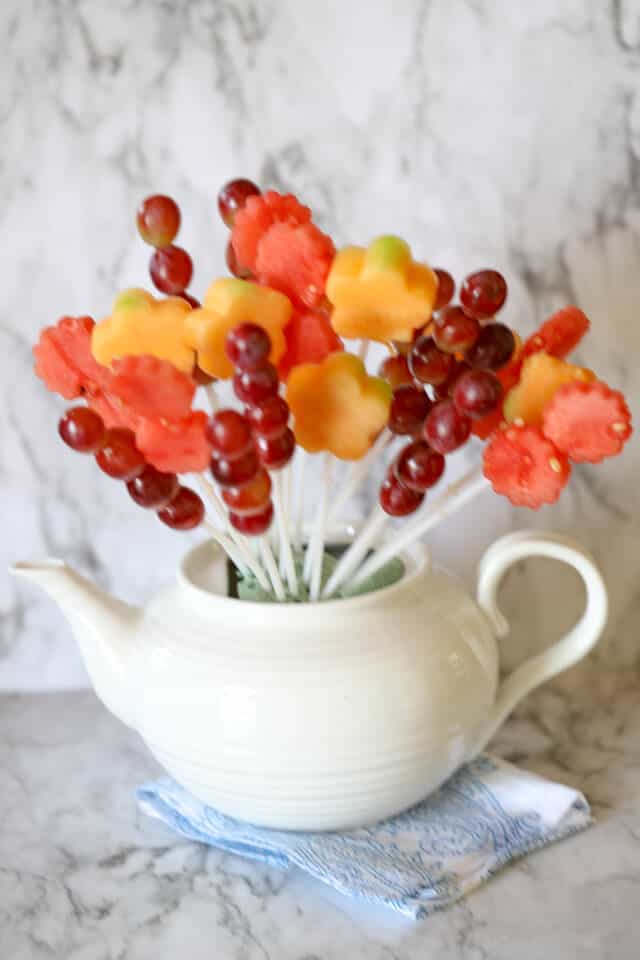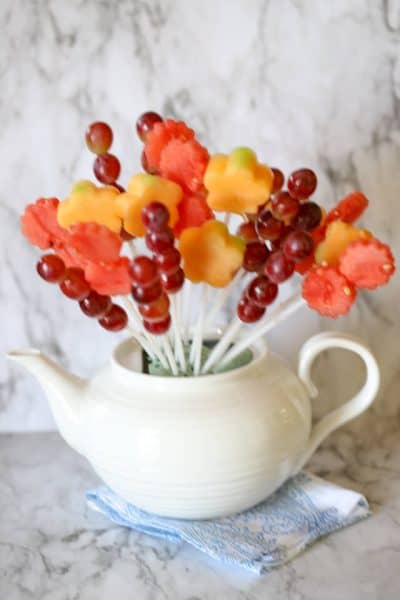 In no time at all your flower fruit bouquet comes together beautifully!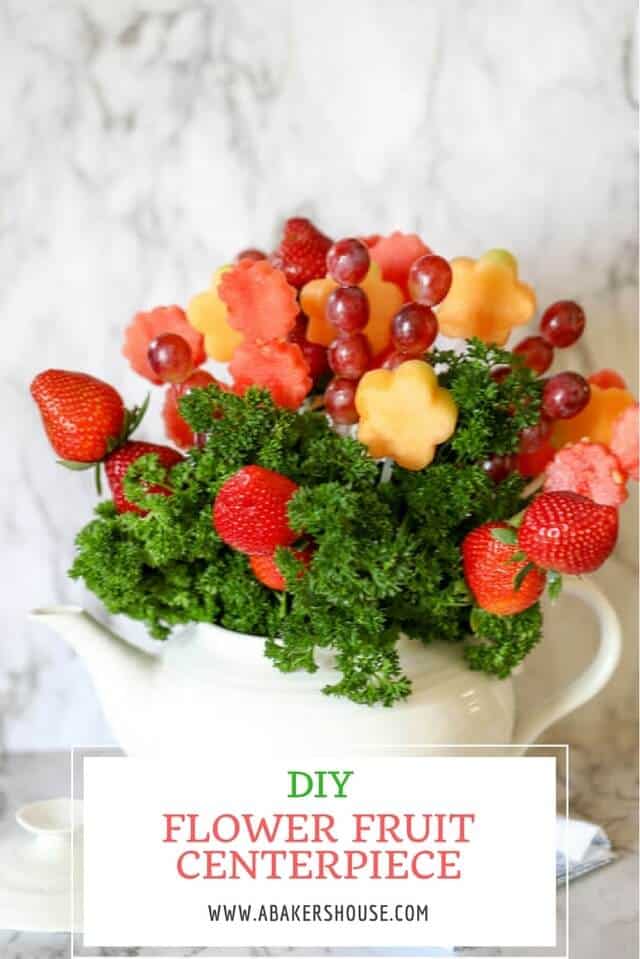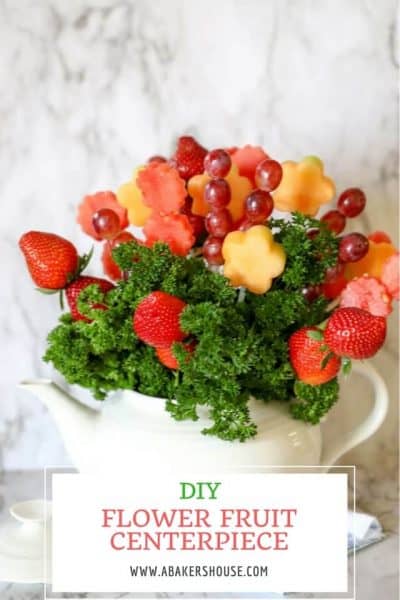 Here's another sweet bouquet idea– cupcake rose bouquet. Better than a dozen roses any day!