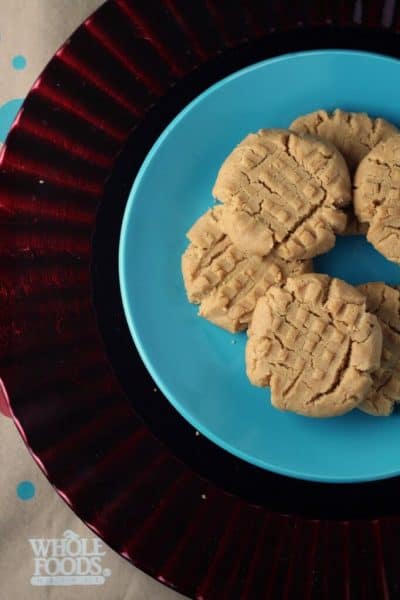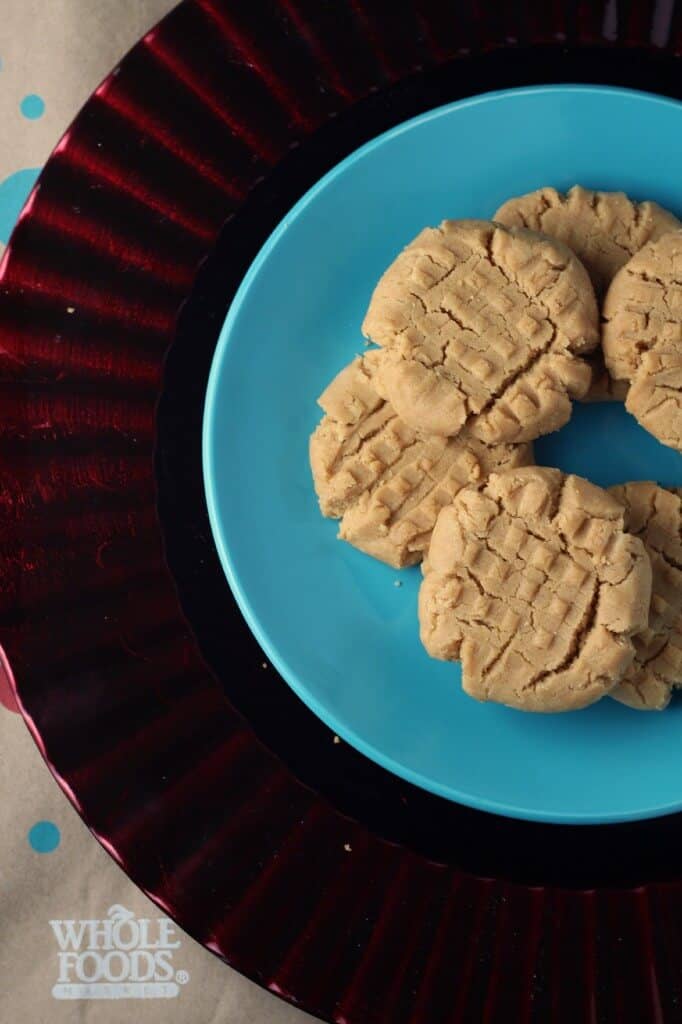 Dairy free peanut butter cookies are an easy recipe to make for your dairy-free friends and family. A plate of these cookies delivered to a neighbor would be a thoughtful gesture.
The holiday season is upon us and so let the baking begin! When baking for a crowd, whether it is a class of children at school or a gathering of friends in your home, there are often allergies, food intolerances, and preferences that will influence what you bake.
I find my first response to catering to an allergy is…to panic! I worry that my usual recipes adjusted to take the allergies into account won't taste or look good. And you know what? That might be a valid concern. I can't omit butter from a standard recipe and expect the same results. So what is the next step? Well, you can find alternatives and expermient with ingredients OR you can find recipes that are already tried and tested. This is when I turn to recipes on the Whole Foods Market website. Last week I made these dairy-free peanut butter cookies.
I started with Whole Foods' recipe for gluten-free peanut butter cookies, added 1 cup of flour for texture & structure (as I was not catering to a gluten free friend– just dairy free) and made these cookies we all enjoyed. "Free" of dairy or gluten doesn't have to translate into "free of flavor". That's the trick: find a new list of staples to keep in your pantry and you'll be able to create recipes to suit your guests all season long.