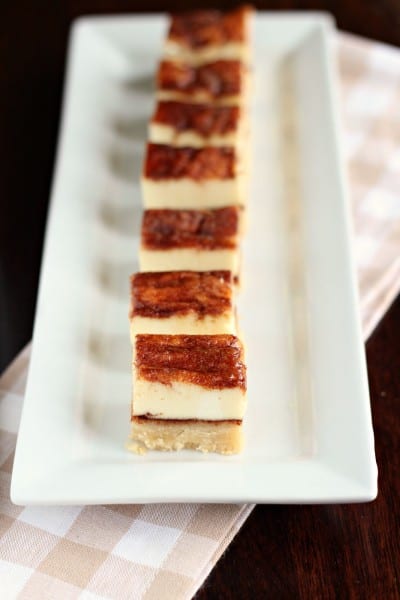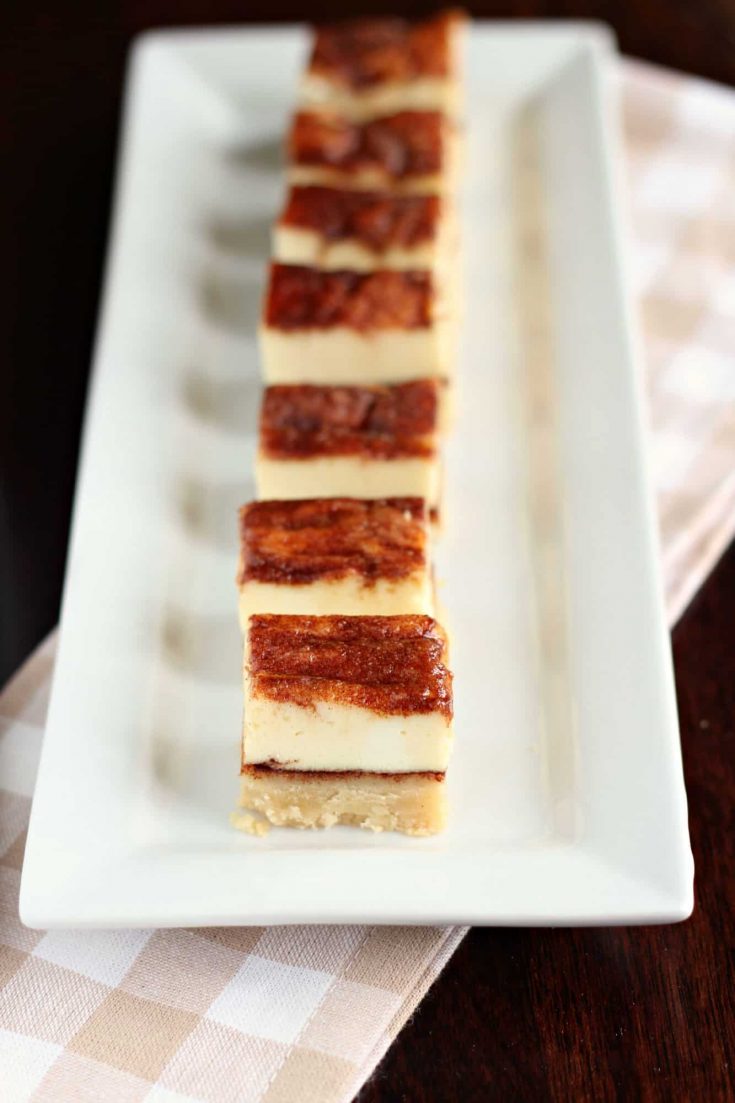 Churros cheesecake bars have a shortbread crust with a cheesecake filling. Bite-sized squares make this dessert easy to serve to a crowd. The line between cookies and bars is blurred this month in the most delicious way as the #CreativeCookieExchange is sharing treats today along the theme of Layered Bar Cookies.
Is it a bar or is it a cookie? Guess what? It doesn't matter what you call these beauties, just enjoy them! My assignment for book club recently was to bring desserts along a Mexican fiesta theme for a friend's birthday. I started with these celebratory margarita cupcakes from the blog, Brown Eyed Baker. Oh so good!
My next thought was to bring churros along but fresh churros are best eaten right away and I needed a dessert that I could make ahead of time. Enter these tasty layered creations: the Churros Cheesecake Bars. A quick google search proved that my idea was not an original one, the concept of incorporating cheesecake and churros' flavors had been done before. I made these my own by combining a few recipes and a few ideas and the outcome was really a joy to share with my friends.
Looking for more cheesecake recipes? Try this ginger cherry cheesecake squares, and no bake cheesecake bites.
How did my layer bars come together? The cheesecake layer recipe hails from Joyful Momma's Kitchen; her churro cheesecake bars look like they could have won a Pillsbury recipe contest as she delicately created layers with their refrigerated crescent rolls. Wow. Really something!
The base of my bars is a shortbread crust since I didn't have crescent rolls on hand. I had previous success with this shortbread crust from caramel bars and the recipe served me well again. I added a bit of cinnamon sugar in between layers and my churros cheesecake bars were a success!