Candy corn inspired this Bundt cake. I love this seasonal candy and eat more than my share as soon as it hits the shelves in September all the way through Thanksgiving. Layers aren't always realistic in Bundt cakes but I tried anyhow to recreate the orange, yellow and white sections of candy corn in this cake.
I used food coloring to make the three colors (and, yes, I did pause before using artificial colors but this is Halloween and I am guessing this won't be the first or last I see of artificial flavors this month, right?). The layers swirled inside but stayed relatively separated on the outside which made for a happy surprise when the cake came out of the cake pan. An glaze made of candy corn and cream finished off the candy corn theme. Happy Halloween!
October is a month of treats, costumes and fall decorating– let's take that festive feeling into the kitchen with this month's #BundtaMonth theme of CANDY! Thanks to Lora at Cake Duchess and Anhurada at Baker Street the #BundtaMonth group has been busy creating candy creations with Bundt cakes this month. I'm excited to see this month's cakes and we'd love for you to join us!
Join me on Pinterest and

save this pin

for later!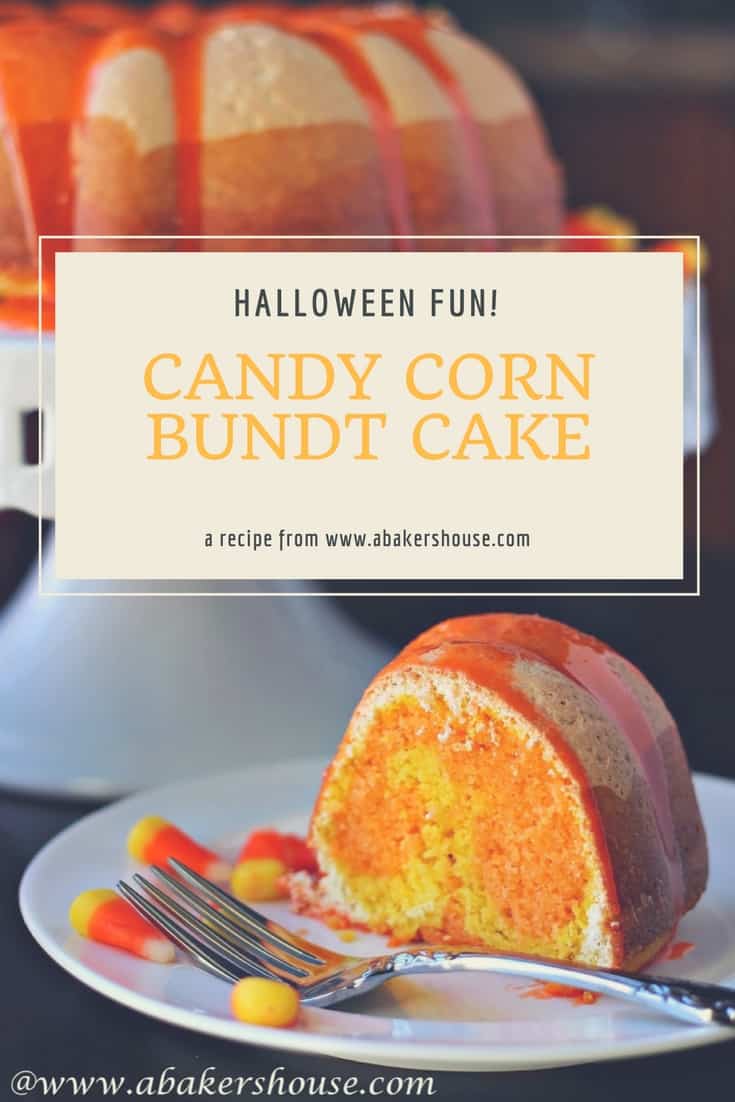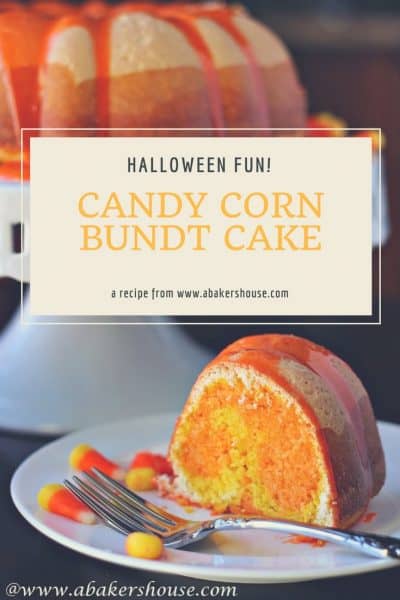 Here are this month's CANDY Bundt cakes, what candy do you have in mind for your cake?