Red Velvet Chocolate Chip Cookies made with beets have no artificial colors– the beets do all the work to achieve this festive hue!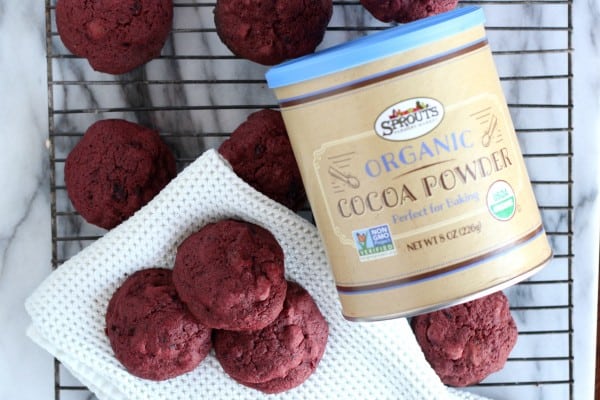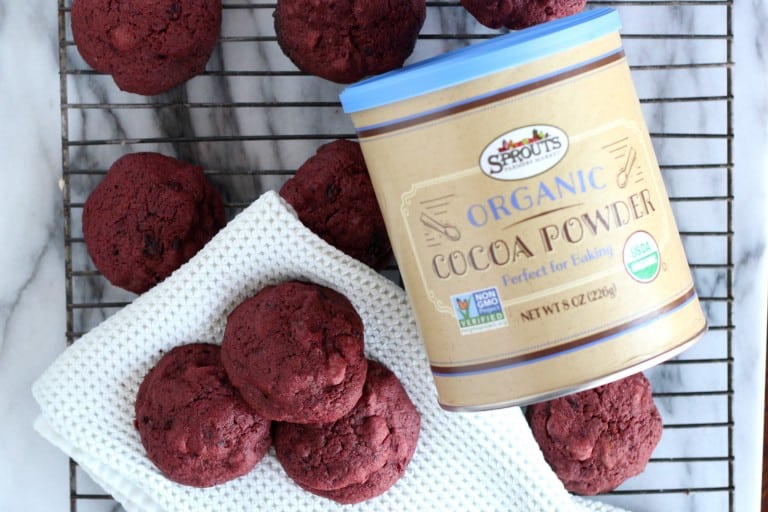 Red Velvet Chocolate Chip Cookies with Beets: Yes or no? Give it a try! Beets are the not-so-secret ingredient in the deep color of these chocolate chip cookies, but the real mystery is how the taste is not different from a traditional cookie. Combined with Sprouts organic cocoa powder, the earthy flavor of the beets melds seamlessly in this sweet treat. Give this healthier twist a chance and incorporate beets into your desserts!
I was hesitant with these cookies. The color. The ingredient list. The idea of BEETS in my cookies! But I am the first to say that I was happily surprised with these double chocolate chip cookies. Red velvet cookies, in fact. Sprouts organic cocoa powder and semi-sweet chocolate chips offset the yes-I-came-straight-from-the-earth taste of the beets. The color is as close to red as I have gotten without using artificial flavors which makes these a fun Valentine's treat. One piece of advice: wear gloves when you are peeling and roasting the beets. Beets stain quite easily. Mix in a metal or glass bowl that will wash easily; plastic bowls are not a good choice.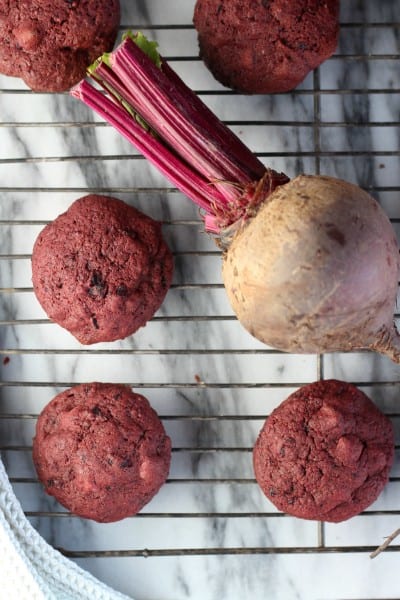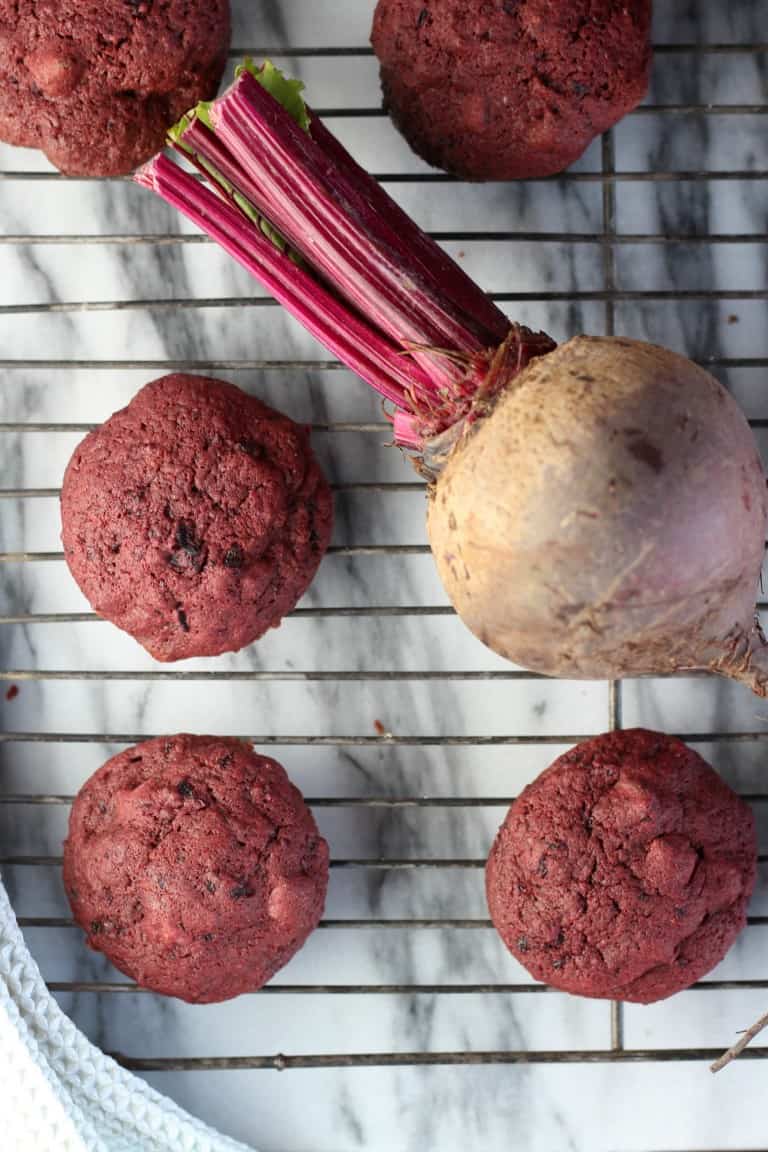 Thank you to Sprouts for partnering with me on this recipe. This is a sponsored post for which I was offered the challenge of baking with beets and I happily accepted.
Are you on Pinterest? I am!
Come pin with me and save this healthier red velvet cookie for Valentine's Day!