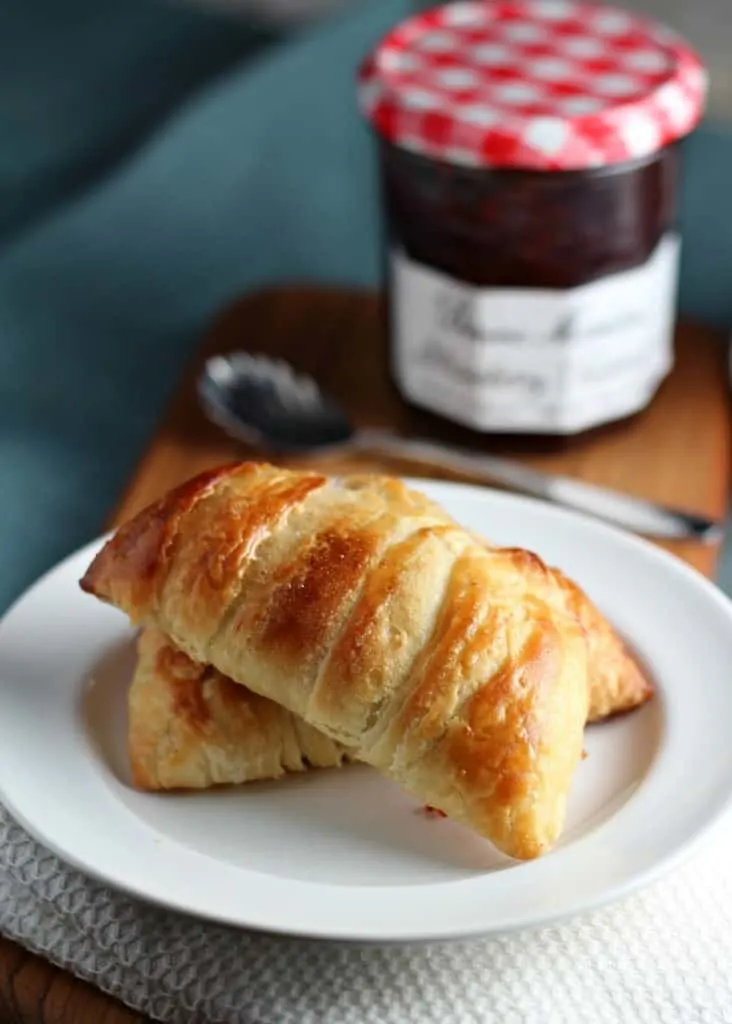 Making Jam filled Danish pastry at home doesn't have to be intimidating. Give this easy recipe a try!
Danish pastries always seemed to be a challenging yeast bread recipe for me to try at home. Now I wonder why I waited so long!
I've had Danish pastry on my mind as a recipe I've wanted to bake for quite some time. This month I jumped in and gave it a go. It is hard to disappoint when you are baking with 2 cups of butter so even if my pastries might not look bakery-ready, they certainly were good enough for me.
I followed the recipe from King Arthur Flour (omitting only the glaze) and would suggest the same to you if you are a beginner like me when it comes to pastry.
While the overall timing can span over two days, the actual hands-on, active time in this recipe is really not that taxing at all.
The dough is layered with butter and folded, then the process repeated. To make my pastries "stuffed" I used a fruit filling of quality jam and folded the circle of pastry dough in half to make these bundles.
I also tried the method stated in the recipe and made flattened circles with space in the middle for the jam and those turned out nicely too as you'll see in the photo below.
Recipe: This recipe is directly from King Arthur Flour and the link to the ingredients and instructions is here.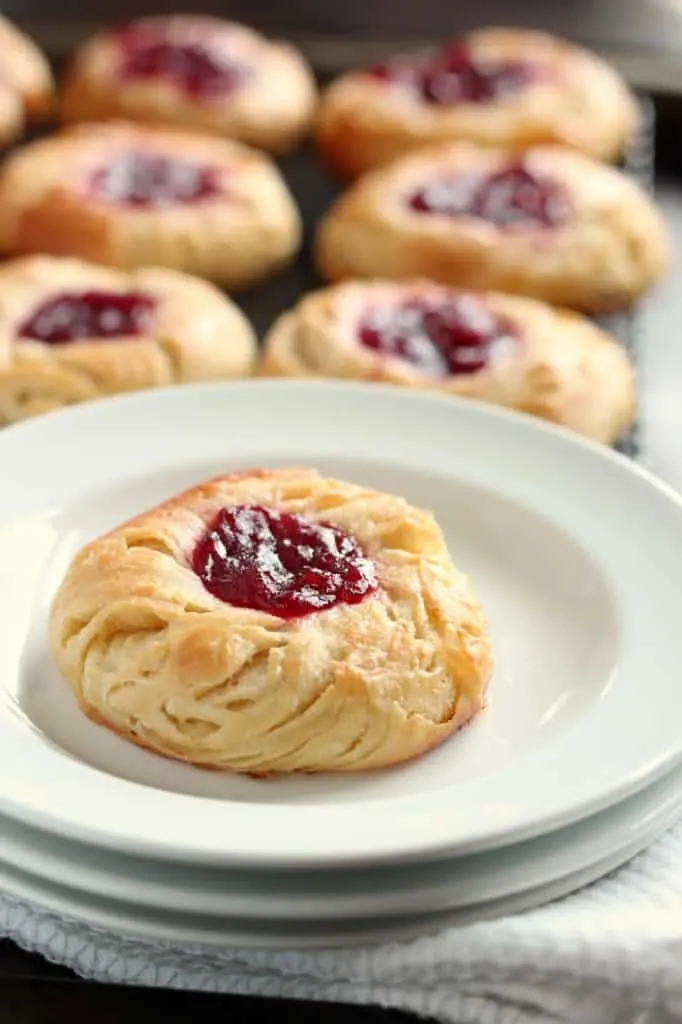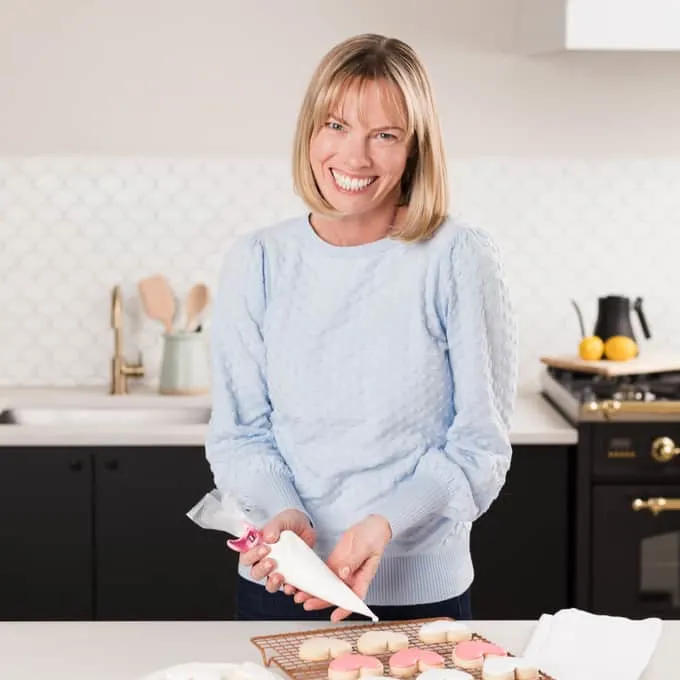 Holly Baker started the food blog, A Baker's House, in 2011. She is the writer, recipe creator, and photographer for the site. Holly loves to bake and shares recipes for gluten free food, canning recipes, as well as traditional desserts too. Her recipes and food photography have been highlighted by BuzzFeed, Reader's Digest, and She Knows.