The #BreadBakers group is growing each month and we welcome you to join us. This month we are led by Jenni at Jenni Field's Pastry Chef Online (thanks, Jenni!) and we are making stuffed breads. Check out the list below of both sweet and savory breads. Breads that satisfy your sweet tooth or breads that become a whole meal, we've got all sorts of goodness for you this month.
I've had Danish pastry on my mind as a recipe I've wanted to bake for quite some time. This month I jumped in and gave it a go. It is hard to disappoint when you are baking with 2 cups of butter so even if my pastries might not look bakery-ready, they certainly were good enough for me. I followed the recipe from King Arthur Flour (omitting only the glaze) and would suggest the same to you if you are a beginner like me when it comes to pastry.
While the overall timing can span over two days, the actual hands-on, active time in this recipe is really not that taxing at all. The dough is layered with butter and folded, then the process repeated. To make my pastries "stuffed" I used a fruit filling of quality jam and folded the circle of pastry dough in half to make these bundles. I also tried the method stated in the recipe and made flattened circles with space in the middle for the jam and those turned out nicely too as you'll see in the photo below.
Recipe: This recipe is directly from King Arthur Flour and the link to the ingredients and instructions is here.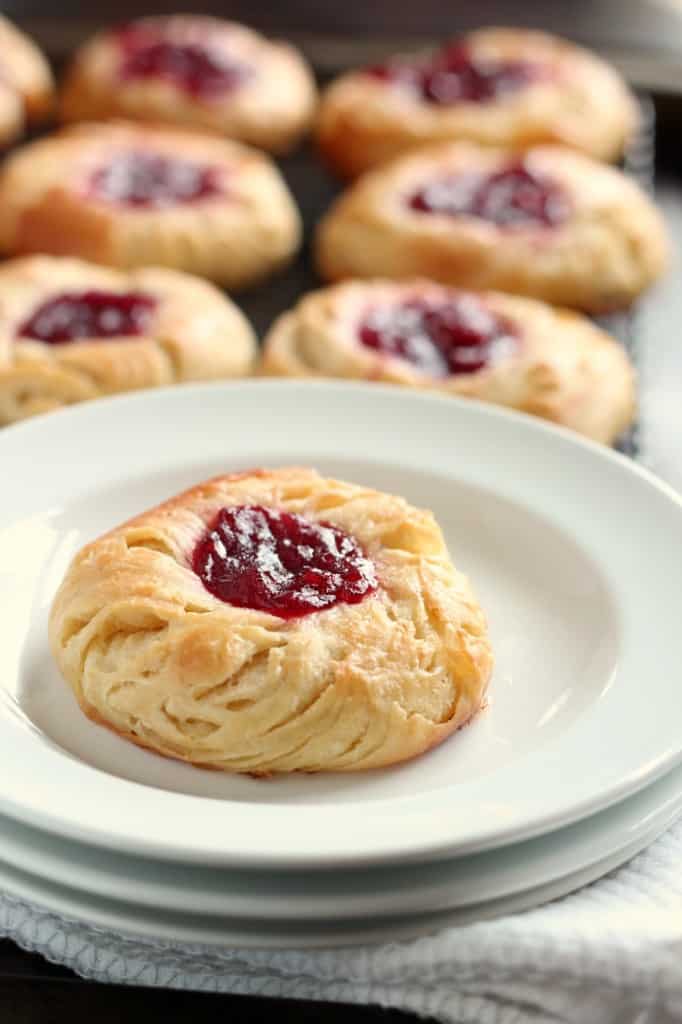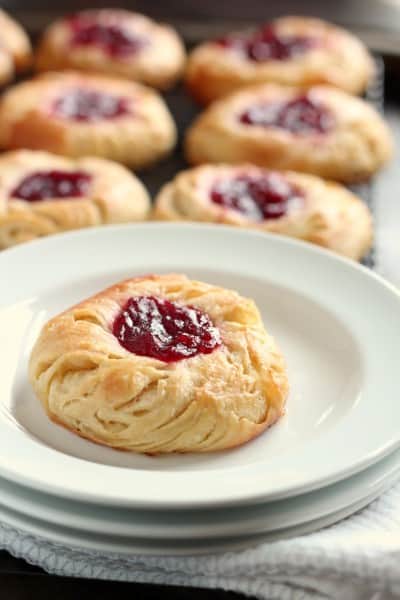 Stuffed Breads from the Bread Bakers
Sweet Breads
Savory Breads
#BreadBakers is a group of bread loving bakers who get together once a month to bake bread with a common ingredient or theme.  Follow our Pinterest board right here. Links are also updated each month on this home page.
We take turns hosting each month and choosing the theme/ingredient.
If you are a food blogger and would like to join us, just send Stacy an email with your blog URL to [email protected]