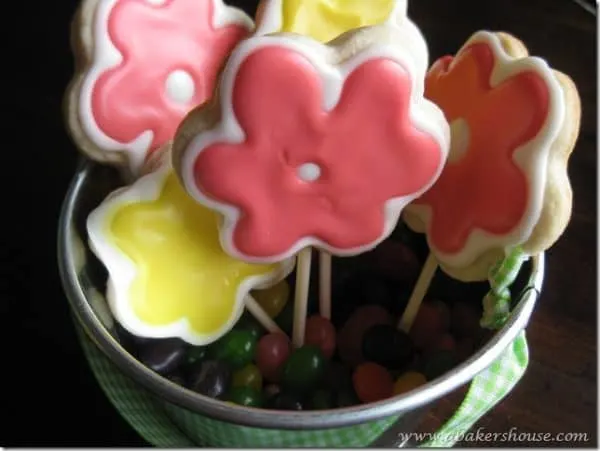 Spring is finally here and I think I've caught the flower bug: fruit flower bouquets, cupcake rose bouquets and now flower cookies have all created a bit of sunshine in my kitchen! Flower cookies can be decorated with royal icing or made simply like these Spritz Flower Cookies.
My sister shared with me a recipe for sugar cookies from the blog, nineandsixteen. Here is the link to the recipe for the cookies and icing too. This was my first try making icing with meringue powder; I hope more practice will lead to a better consistency of icing but I was happy enough with the results here.
Once your cookies are completely cooled, ice around the edge of the cookie. Your icing should be of the thickness of glue. I also squeezed a circle in the middle of most of the cookies. Allow this icing to set completely then fill in the cookie with another shade of icing that has been thinned out with a small bit of water or lemon juice. The thinner consistency allows the icing to flood the surface of the cookie more easily.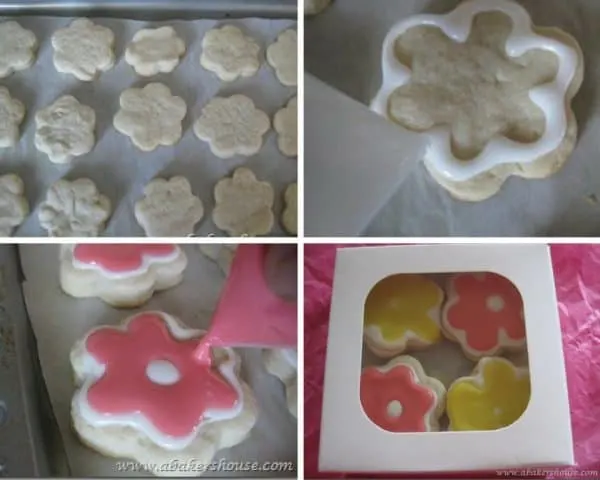 These flower cookies come alive when you add a "stem"—simply insert a lollipop stick into the dough before cooking. Try to put the stick in the middle of the dough, be sure to roll the dough at least 1/4 inch thick so that there is ample dough to cook around the stick which holds it in place. Display in a container filled with jellybeans or put a Styrofoam insert in the container and cover it with candies or tissue paper.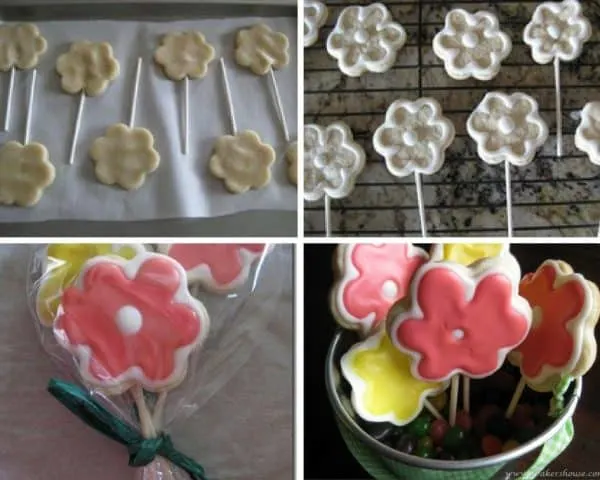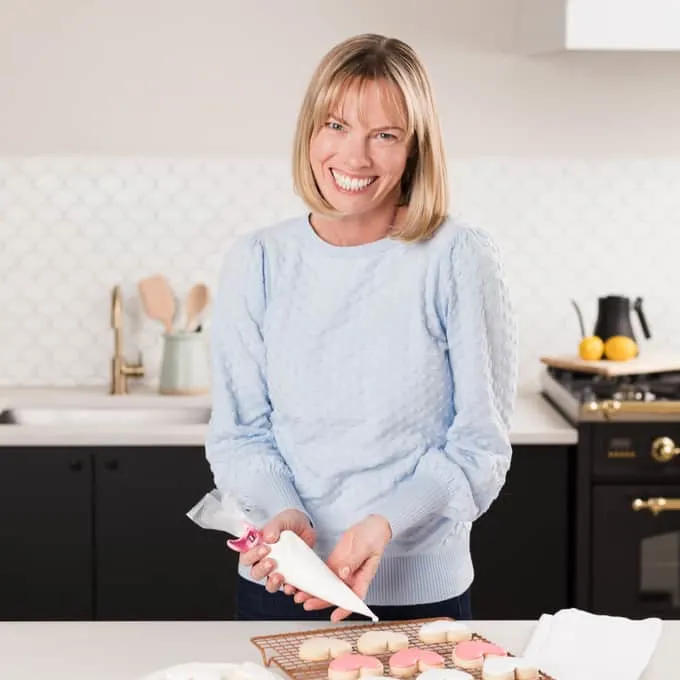 Holly Baker started the food blog, A Baker's House, in 2011. She is the writer, recipe creator, and photographer for the site. Holly loves to bake and shares recipes for gluten free food, canning recipes, as well as traditional desserts too. Her recipes and food photography have been highlighted by BuzzFeed, Reader's Digest, and She Knows.