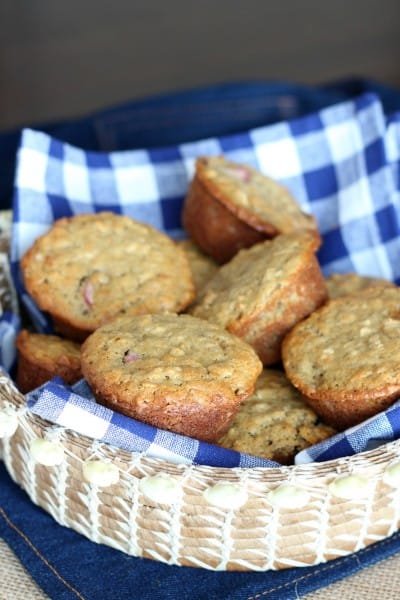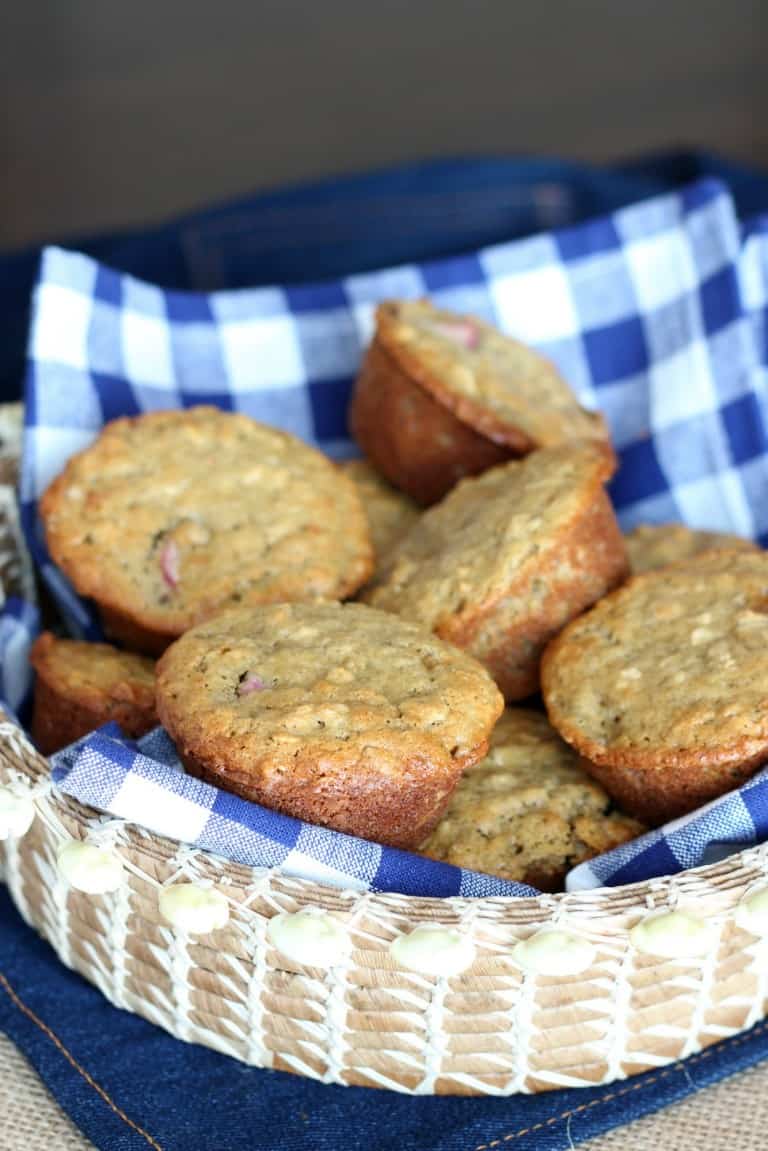 Rhubarb and Oat muffins are a Whole Foods recipe that let's you give baking with rhubarb a try this season.
Muffins are a type of quick bread– enjoy many more of my quick bread recipes!
Tulips are blooming, birds are chirping and rhubarb is in season and available at Whole Foods– spring has surely arrived! Whole Foods is featuring "What's Tasting Best Right Now" and we are lucky to include rhubarb in that category.
I'll admit that a few years ago I had to use Google to find out what that reddish-celery-looking item was in the produce aisle. Can anyone else relate? It is not a food that I grew up eating and to learn that it grew poisonous leaves and had a rather tart taste really did not heighten my interest at first.
I encourage you to look beyond my initial impressions and to give this vegetable (yes, a vegetable!) a try. Temper the tart taste with a touch of sugar and you'll be happy to bake with rhubarb for as long as its season may last.
Try this #WholeFoods recipe for Rhubarb and Oat muffins for a gluten free baked good.
Oat flour and oats give this muffin its base while rhubarb and sunflower seeds add a bit of texture.
Don't expect these muffins to puff up in pretty little domes as they bake– the tops will stay rather flat but you'll still have that muffin feel and taste. Click here for the full recipe.
Rhubarb and Oat Muffins (gluten free)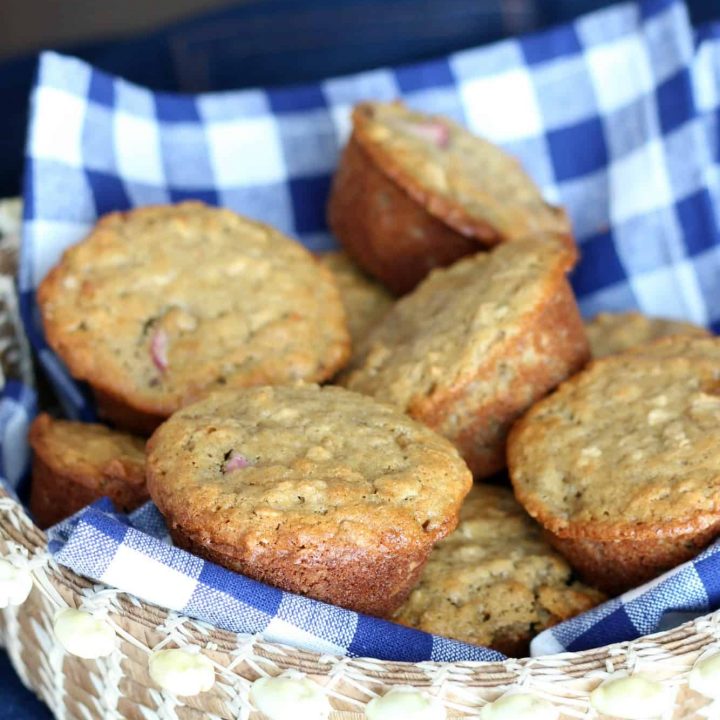 Give rhubarb a try in this easy muffin recipe
Ingredients
Canola spray oil
1 cup lowfat buttermilk
3/4 cup sugar
6 tablespoons unsalted butter, melted and cooled slightly
2 eggs, separated and divided
2 cups gluten-free oat flour
1 cup gluten-free rolled oats
1/2 cup raw, unsalted sunflower seeds
2 teaspoons baking soda
1/4 teaspoon fine sea salt
1 1/2 cup (1/4-inch) chunks rhubarb (about 7 ounces)
Nutrition Information:
Amount Per Serving:
Calories:

0
Total Fat:

0g
Please note that I participate in the Whole Foods Blogger Ambassador program. All opinions above are my own. Ingredients are provided to me but I do not receive compensation for my participation.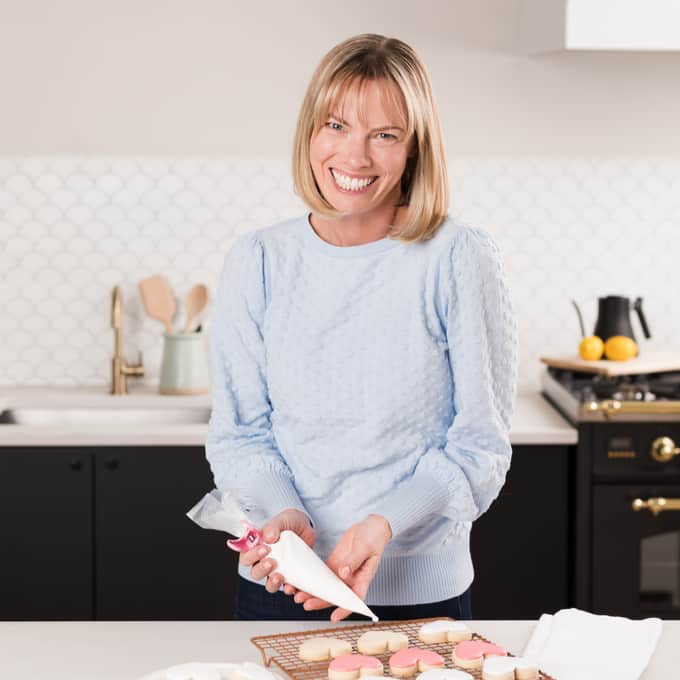 Holly Baker started the food blog, A Baker's House, in 2011. She is the writer, recipe creator, and photographer for the site. Holly loves to bake and shares recipes for gluten free food, canning recipes, as well as traditional desserts too. Her recipes and food photography have been highlighted by BuzzFeed, Reader's Digest, and She Knows.