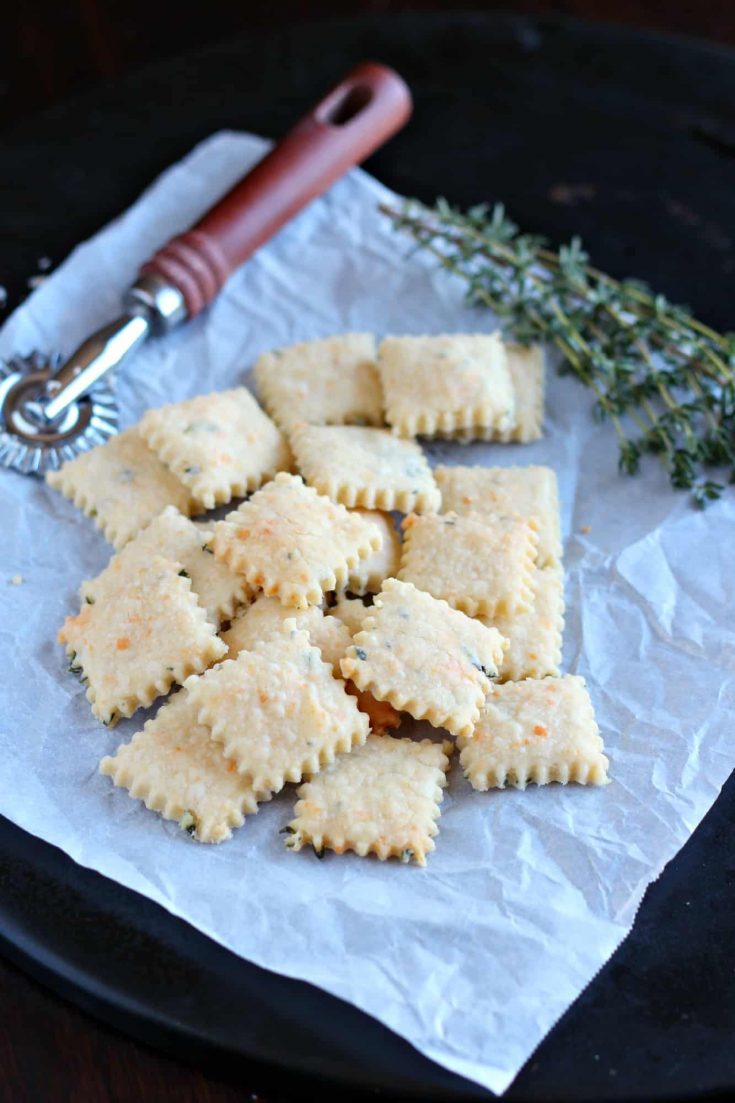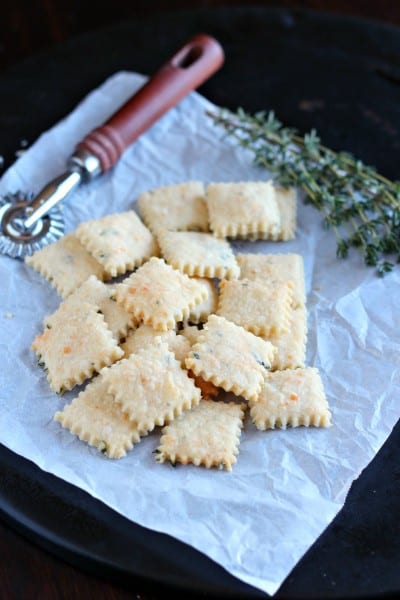 Homemade crackers are so easy to make from scratch; in fact, I wonder why I have not baked them before. Parmesan cream crackers are easy to eat on their own, would be ideal with a cheese plate, or can be served along side soup. I could not find a single CRACKER recipe on my list of shared recipes.
Well, it is time that changed and thanks to the Crackers, Crisps and Flatbreads theme offered by Camillia this month, the baking group of #TwelveLoaves has many recipes to share with you today to get you started. I found a simple, straightforward recipe created by Mark Bittman. As you may know, Mr. Bittman is an authority on food related topics from cooking to school lunch programs; he has been a journalist for the New York Times for the past five years. Just this week he announced that he would be leaving that position to move on to other projects. He is a successful cookbook author and this recipe fits his method for cooking success: use high quality ingredients paired with reliable cooking methods in order to reach a simple, yet elevated result.
I added about a tablespoon of fresh thyme to these parmesan cream crackers. Other combinations of cheeses, herbs, or spices would work equally as well. Serve these alone or add to a cheese platter. The crackers would also be a welcome addition to a meal of soup & salad.
The recipe source is The New York Times.  I will list the ingredients below. This is a fun recipe into which you can add your own flavors and ingredients.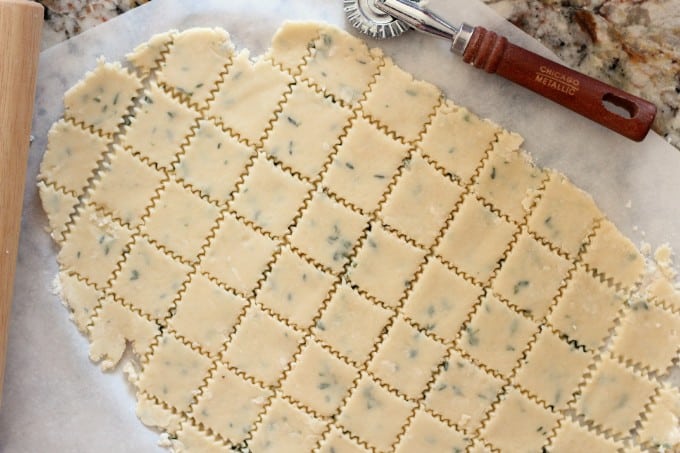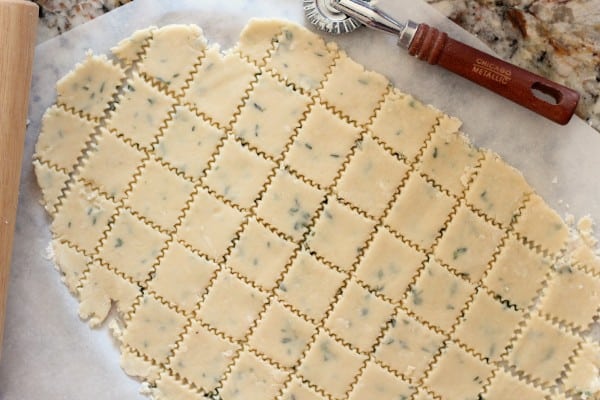 Parmesan-Thyme Cream Crackers with #TwelveLoaves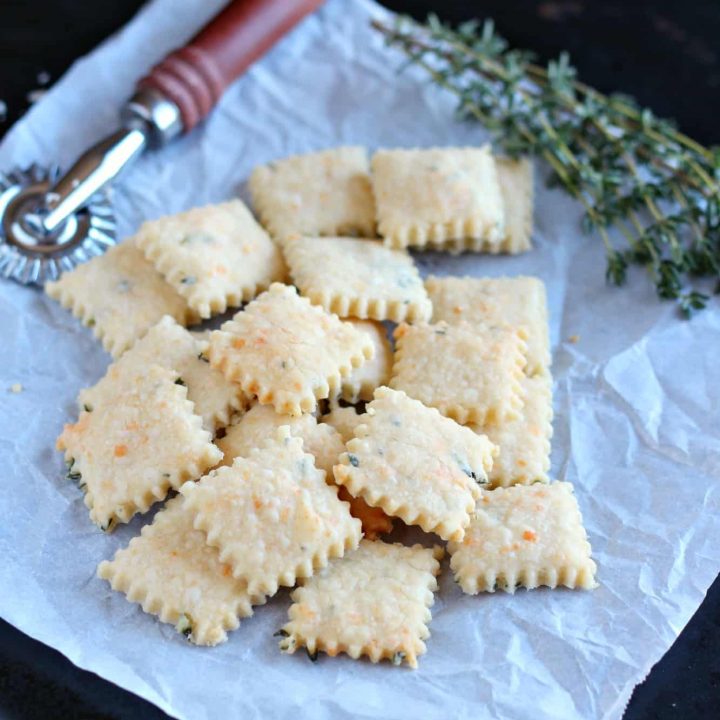 Ingredients
1 cup all-purpose flour, more as needed
½ teaspoon salt
½ cup finely grated fresh Parmesan cheese
4 tablespoons unsalted butter
¼ cup cream or half-and-half, more as needed
Coarse salt, pepper, sesame or poppy seeds, minced garlic or whatever you like for sprinkling (optional)
Instructions
Please click through here for the full recipe instructions.
Nutrition Information:
Amount Per Serving:
Calories:

0
Total Fat:

0g
This data is provided by Nutritionix and is an estimate only.
#TwelveLoaves is a monthly bread baking party created by Lora from Cake Duchess and runs smoothly with the help of Heather of All Roads Lead to the Kitchen, and the rest of our fabulous bakers.
Our host this month is Camilla from Culinary Aventures with Camilla, and our theme is Crackers, Crisps, and Flatbreads. For more bread recipes, visit the #TwelveLoaves Pinterest board!
If you'd like to bake along with us this month, share your Crackers, Crisps, and Flatbreads using hashtag #TwelveLoaves!