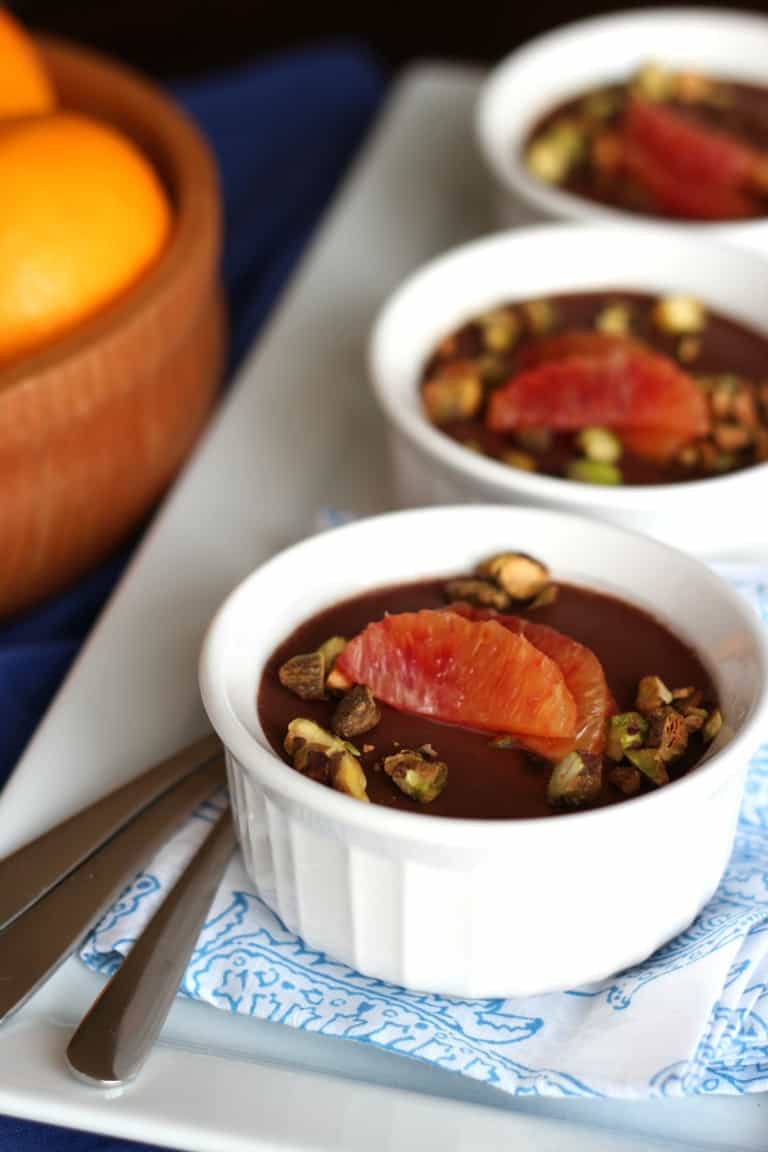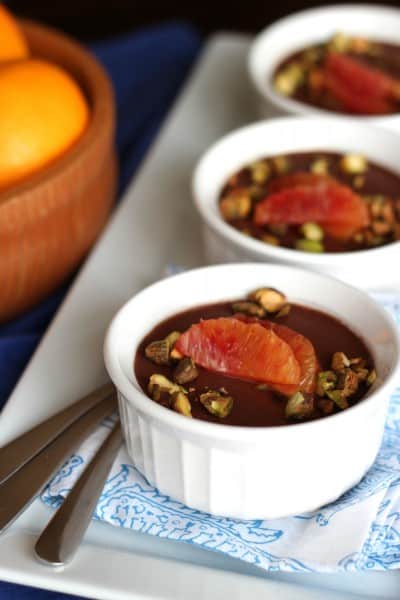 Chocolate desserts are popular for many holidays but none more so than Valentine's Day. This panna cotta is a simple dessert that easily impresses. Even better, it can (and needs to) be made ahead of time which frees you from panicking last minute over that perfect ending to a special meal. So get to it– make this today or tomorrow in preparation for a Valentine's celebration!
You'll notice that I left my panna cotta happily (and safely) in the dish. Many panna cotta desserts are served turned out beautifully on a plate, an artistic chocolate sculpture with the grace of a ballerina and the subtle wobble that has you on the edge of your seat wondering if it might just dance off your plate. I was not that brave. I was afraid to see what might happen so I left my pretty milk chocolate panna cotta alone. If you are more confident than I am, a quick tip is to run a knife around the edge of your dish then ever so slightly warm the panna cotta by dipping the bottom half of the dish into hot water before carefully emptying the dessert out on to your serving plate. Good luck and let me know how it goes! Please click though to Whole Foods recipes here for the complete ingredient list and instructions.
The chocolate highlighted in this recipe is a milk chocolate bar from Chocolove. I love that Chocolove is a Boulder, Colorado based company who makes small batches in their many varieties of bars then ships them around the country. What started as a simple idea and a big dream has grown into a business operating nearly 18 years. A unique touch that makes this chocolate bar perfect for Valentine's giving is that each wrapper holds inside a romantic poem that looks like a love letter sent across the miles.
Many thanks to Whole Foods for sharing in the development of this post. I participate in the Whole Foods Blogger Ambassador program. Please note that ingredients are provided free of charge but I was not compensated for this post.