Cheddar cheese and garlic go so well together in these cheese and garlic biscuits made with a King Arthur recipe.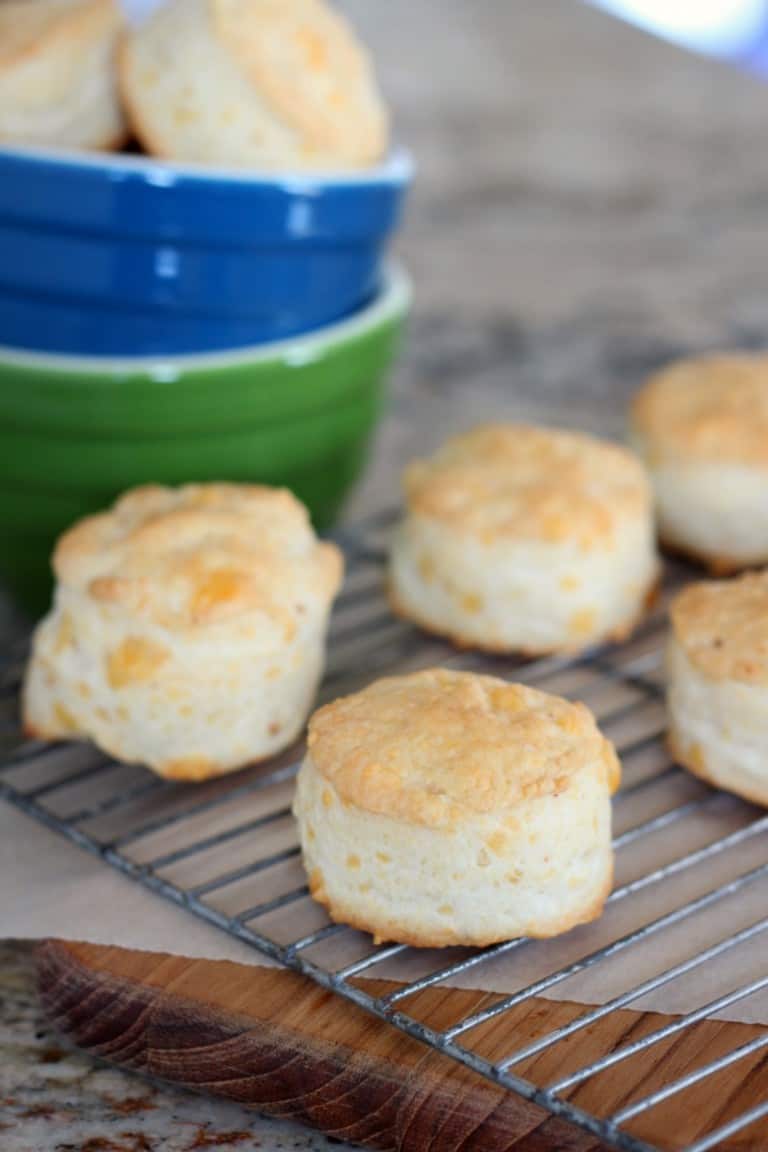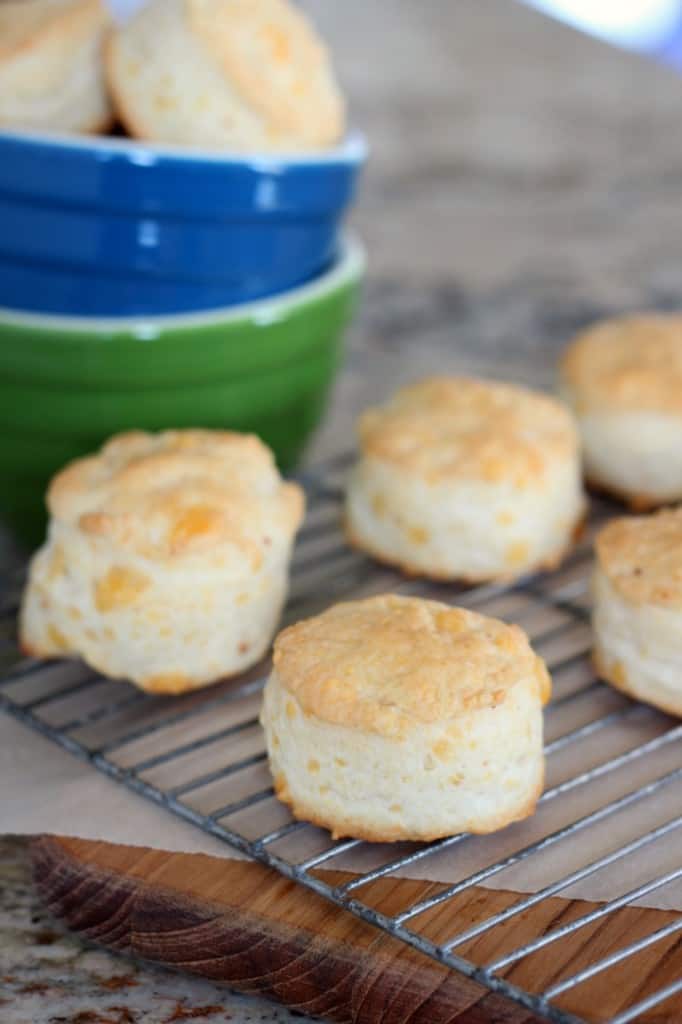 Garlic– you either love it or you hate it– and I am on the "love it" side of the debate so I was happy to smell the aroma of cheese and garlic biscuits throughout the house as they baked.
Serving biscuits with chili, soup, or baked fish like paiche would be a nice meal for your family.
The #Breadbakers are loading up on garlic this month, won't you join us? We have an extensive list of garlic recipes to share with you, but if you omit the garlic and make some of these recipes in a plain version, we won't mind a bit. Just enjoy baking!
This recipe comes from the ever-reliable King Arthur Flour collection of online recipes. I added a healthy dose of garlic to their savory cheddar cheese biscuits– garlic in the biscuit dough, melted butter & garlic brushed on biscuits fresh out of the oven, and even more garlic added with an optional dollop of garlic-butter.
Yes, I do smell of garlic now myself but it is worth it! Self-rising flour, cheddar cheese, garlic and heavy cream are the only four ingredients for the biscuit dough. A food processor makes quick work of making the dough and it took little time to cut these beauties into 2 inch circles before baking. So easy, so very good.
#BreadBakers is a group of bread loving bakers who get together once a month to bake bread with a common ingredient or theme. Follow our Pinterest board right here. Links are also updated each month on this home page.
We take turns hosting each month and choosing the theme/ingredient.
If you are a food blogger and would like to join us, just send Stacy an email with your blog URL to [email protected].