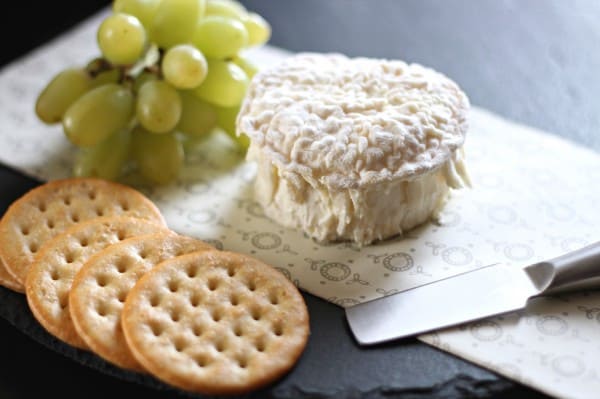 A cheese plate is one of the easiest appetizers or desserts to serve when entertaining. It is a shared dish in that your guests will congregate around the cheese and take turns cutting pieces off each wedge. They might comment about the taste of a particular cheese or how the cheese pairs with wine. The conversation continues as you enjoy the cheese and the community of friends. Cheese is especially nice as you don't have to worry about the timing of baked desserts or a hot kitchen– you simply remove the cheese from the refrigerator before you sit down to eat then arrange it artfully on a platter when you are ready for your dessert cheese course. Add some fig jam, honey or marmalade and you will find that even someone with the sweetest tooth (yes, me!) will be satisfied, not even looking around for a cupcake or dollop of whipped cream to end the meal.
Whole Foods knows a lot about cheese and the passion for cheese shines through their employees. I spoke with Eric at my local Whole Foods store (the Tamarac location) and his enthusiasm for sharing his knowledge was exactly what I needed. Often approaching a cheese counter can be intimidating. There are A LOT of choices. This overwhelming variety used to make me head to the safe choice of a packaged cheese hanging in the refrigerated food section.  Yes, it was nice cheese but nothing special. Give your cheese specialist (many are certified cheesemongers) a chance and you will find there are so many directions cheese can take you. Take this beautiful La Tur cheese for example. Eric selected this one for me after suggesting I set aside my usual triple cream brie (which I love) in exchange for this choice. Look at that wrinkly top and the shaggy sides of this round of cheese, it nearly looks like the coats of the animals– cows, goats, and sheep— whose milk is used in this Italian cheese. It has a smooth interior like a mousse or cheesecake might and it has a unique flavor profile. Think of brie but with more personality. There is a hint of each type of milk, though I found the goat cheese to be the most pronounced. With a touch of honey to smooth the tangy bite this cheese is a course unto itself. In fact, I purchased and enjoyed a host of other types of cheese preparing to write this post– Parmigiano Reggiano, manchego, Gruyere, blue vein cheese and more– but La Tur stood out and needed to be highlighted on its own.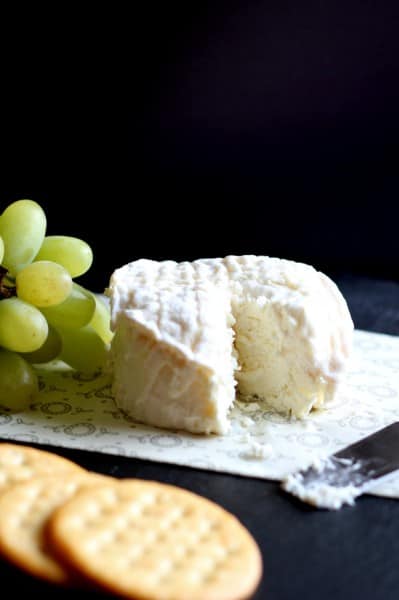 What cheese do you look for as spring rolls around? Eric reminded me that cheese is seasonal not only because of the grazing habits of certain animals at particular times of the year but also it is a feeling of spring and lightness that we crave as the weather turns warmer and sure signs of spring are evident. No longer do we feast on heavy meals of mac and cheese or dessert cheese fondue; instead our meals might revolve around a goat cheese in a beet salad or burrata with fennel and mint. Whole Foods welcomes you to try a spring selection of cheese– in which direction will your cheese lead you?
Whole Foods would like to offer my readers a chance to win your own $25 gift card so you can enjoy what Whole Foods has to offer. Please enter the rafflecopter below if you would like to participate. You may enter once a day through the end of April 2014.
a Rafflecopter giveaway

This post is sponsored by Whole Foods. I participate in the Whole Foods Brand Ambassador program. All opinions are my own. A gift card was supplied to me to buy ingredients but no compensation was provided.